I sat in an international church service on August 21st, when the speaker asked, "Who went to the fireworks show last night (August 20th)?" Several hands went up, acknowledging that they attended St. Stephen's Day fireworks celebration over Chain Bridge in Budapest.
He went further and said, "Happy Independence Day, Hungary." I said, "What?" I thought Hungarians celebrated the date when Hungary's first king, István I, converted the nation to Christianity.
So how did Hungary's national independence become synonymous with St. Stephen's Day?
History of St. Stephen's Day
King St. Stephen (aka Stephen I) born in c. 975 was crowned as Hungary's first king in 1000 AD. King St. Stephen I ruled until August 15th in 1038 AD, but it wasn't until 1083 AD when the king was canonized on August 20th. (As part of the canonization process, St. Stephen's right hand was removed. When his body was exhumed, legends says his hand was in "perfect" condition. Scroll down to read more about the procession of the king's right hand.)
St. Stephen's Day was celebrated as a feast day until 1687. This explains the significance of "the day of the new bread." (Wikipedia) By 1945, Communism took over, which ended St. Stephen's Day celebrations. Then in 1950, August 20th was celebrated as Constitution Day, a national holiday. By 1990 after the fall of Communism, the Hungarian Parliament reinstated the celebration of St. Stephen's Day.
In short, St. Stephen's Day celebrates the founding of Hungary, harvest season, and move towards Christianity.
St. Stephen's Day Festivities
While our children were still adjusting to moving abroad, we took a slow and easy day visiting the various festivities on St. Stephen's Day.
TRAVEL TIP: Because St. Stephen's Day is a national holiday you will find many stores closed. If you need groceries or other supplies, you should purchase them before the holiday.
Although we missed much of the daytime activities, here is what you can expect if you are in Budapest on August 20th:
St. Stephen's Day Programs
At Kossuth Square:
You can watch the raising of the Hungarian flag and other stately ceremonial activities in front of the Parliament Building. We missed the morning festivities, but we have watched the changing of the guards on a Saturday morning, followed by a photography session with the two guards. It's worth a visit on a weekend if you cannot make it on St. Stephen's Day.
TRAVEL TIP: If you want to visit the Parliament Building for free, visit on St. Stephen's Day. It's open from 10 am to 6 pm.
At Clark Adam Square:
According to Budapest by Locals, you will find plenty of family-friendly activities at Clark Adam Square. Between 10 am to 8 pm, you can see dance performances, listen to local artist concerts, and watch puppet performances.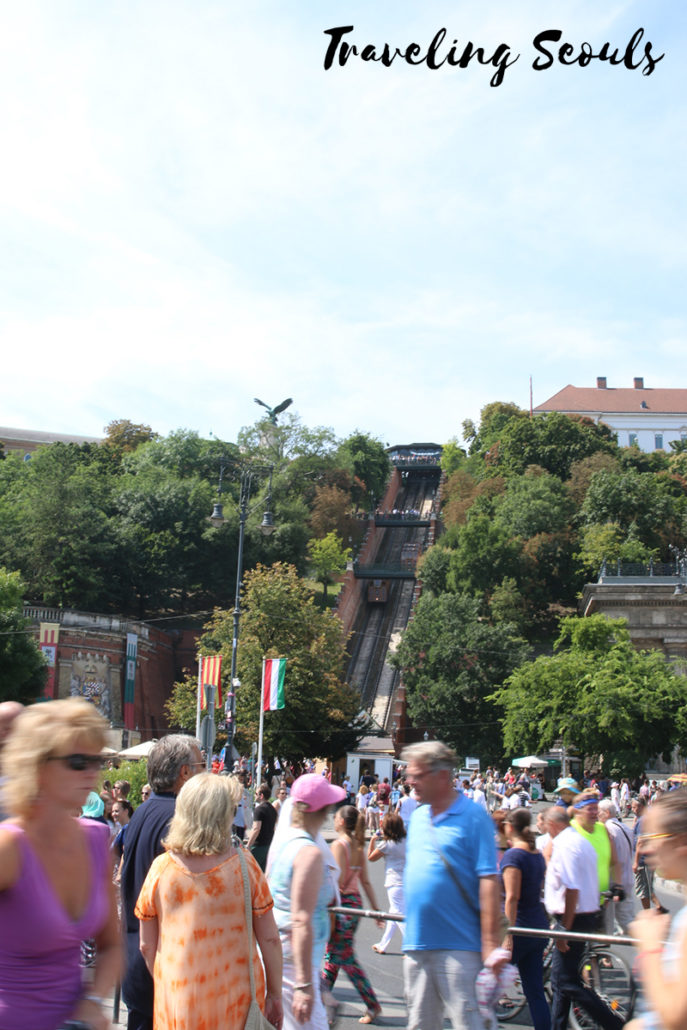 Location: 1013 Budapest, Clark Ádám tér
We opted for this route – eating local street foods. You can try various street foods, drinks, and fine alcoholic beers.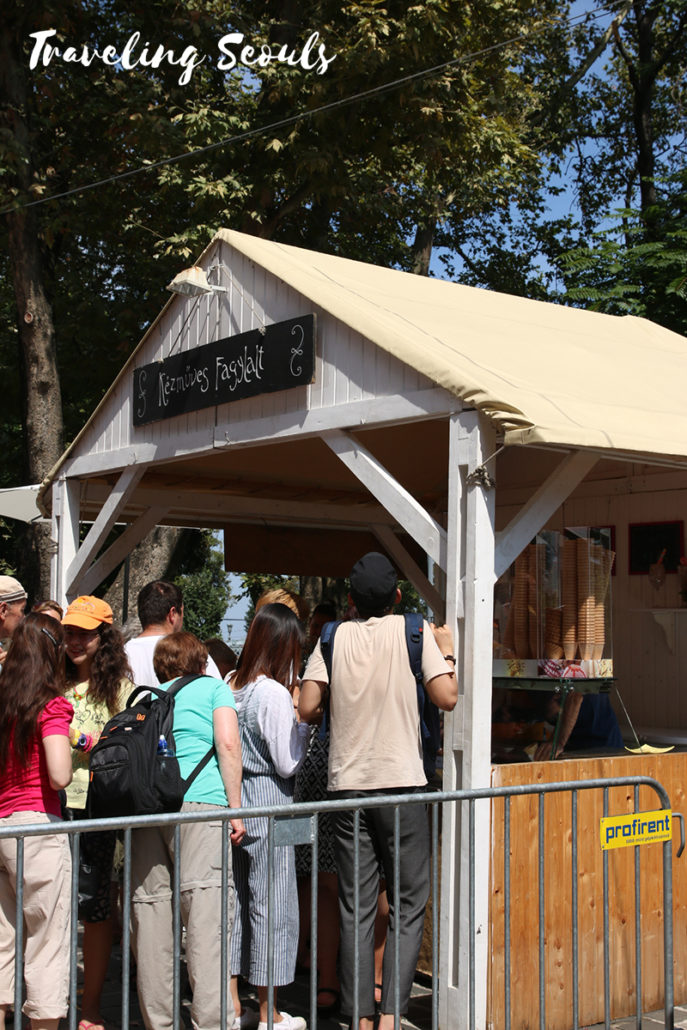 PHOTOGRAPHY TRAVEL TIP: Want to take an image of Chain Bridge from the center of the street? Visit on August 20th, when the roads are closed to pedestrians.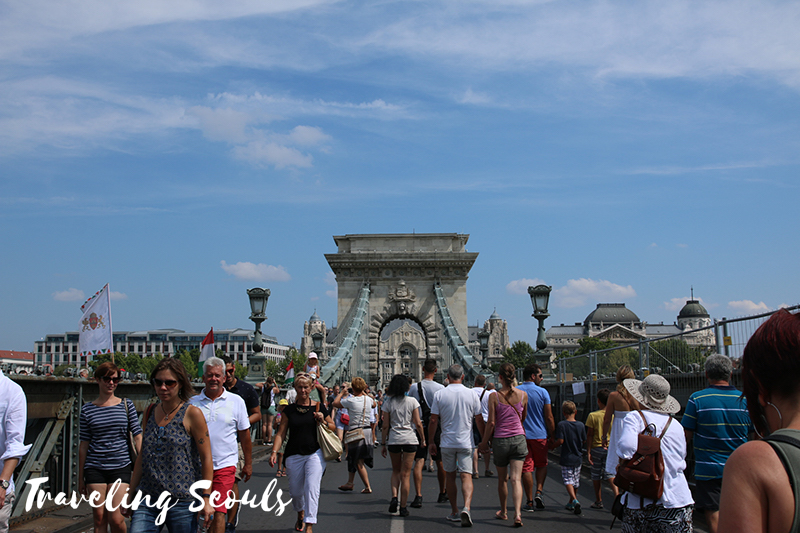 It is nearly impossible to visit every single site around Budapest, so choose what activities you would like to see and soak up the culture and history of Hungary. However, make sure you visit the fireworks celebrations ending the festivities with a bang.
Blessing of the Bread and Harvest Procession
According to Budapest by Locals, "the blessing of the new bread and harvest procession starts at 2:30 pm at Szent György tér in Buda Castle and ends at the statue of St. Stephen (Fishermen's bastion) with the blessing of the new bread." Traditionally, bread is made, broken, shared among the crowd on St. Stephen's Day.
Festive Holy Mass and Procession of St. Stephen's Holy Right Hand
A Catholic mass takes place at 5 pm in front St. Stephen's Basilica. You can watch the procession of St. Stephen's Holy Right Hand. However, if you are interested in the history of the king's right hands and its whereabouts over the centuries, please read Professor Balogh's historical essay of his hand. The article leaves you wondering whether St. Stephen's Holy Hand is the real deal.
Festival of the Folk Arts
Don't forget to visit the Festival of the Folk Arts, which is usually held on the same weekend as St. Stephen's Day. We may have missed seeing traditional folk art and other cultural traditions from other countries, but that doesn't mean you have to when you are in town. For example, the 2016 Festival of the Arts hosted Chinese and Uzbek traditional folk art.
Contact Information:
Budapest, 1011 Szilágyi Dezső tér 6.
Phone: +36 1 214 31 47
Phone / Fax: +36 1 214 35 23
E-mail: neszfolk@nesz.hu
Hours of Operation:
10 am to 11 pm, but the market is open from 10 am to 9 pm over a four-day weekend in August.
Ticket Prices:
Prices for the festival are reasonably discounted if you visit two days or more. For less than $20 USD, you can go as a family of four (children 4-14 years of age). Get your tickets here: http://mestersegekunnepe.hu/english/ticket-information/
Website: Festival of the Folk Arts
Fireworks Celebrations Over Chain Bridge
Prof said that the fireworks would begin at 9 pm, so we opted to walk towards the Danube to find a good view. Locals, expats, and tourists found some of the best spots at least an hour before the start of the show. We managed to find a decent spot behind an elderly Hungarian couple across from Buda Castle.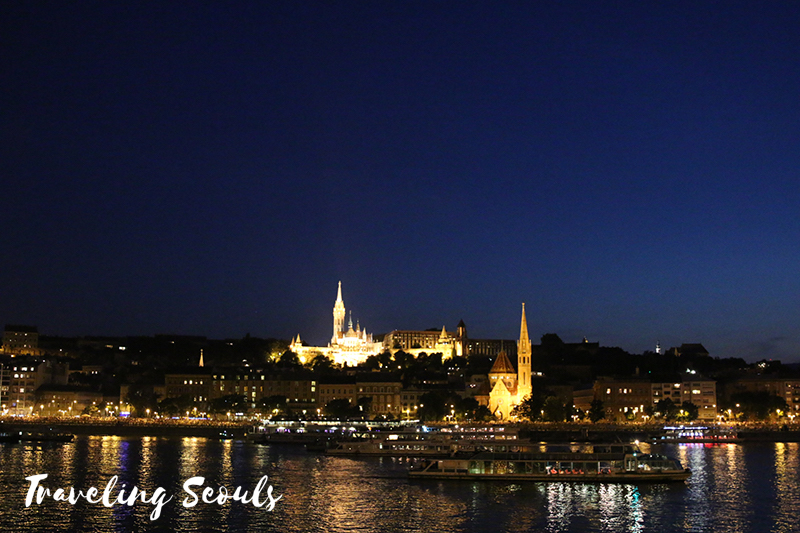 At first, we tried to keep the boys' glow in the dark sticks (from Target) from poking them, but eventually, they started to interact Linus and Piano Man, playing hide and seek with the sticks. With Prof's limited Hungarian, he managed to tell them we were Korean and the ages of our boys. By the time the fireworks show started, we were shoulder to shoulder with other folks. Linus sat on my shoulders and Piano Man on Prof to see the show.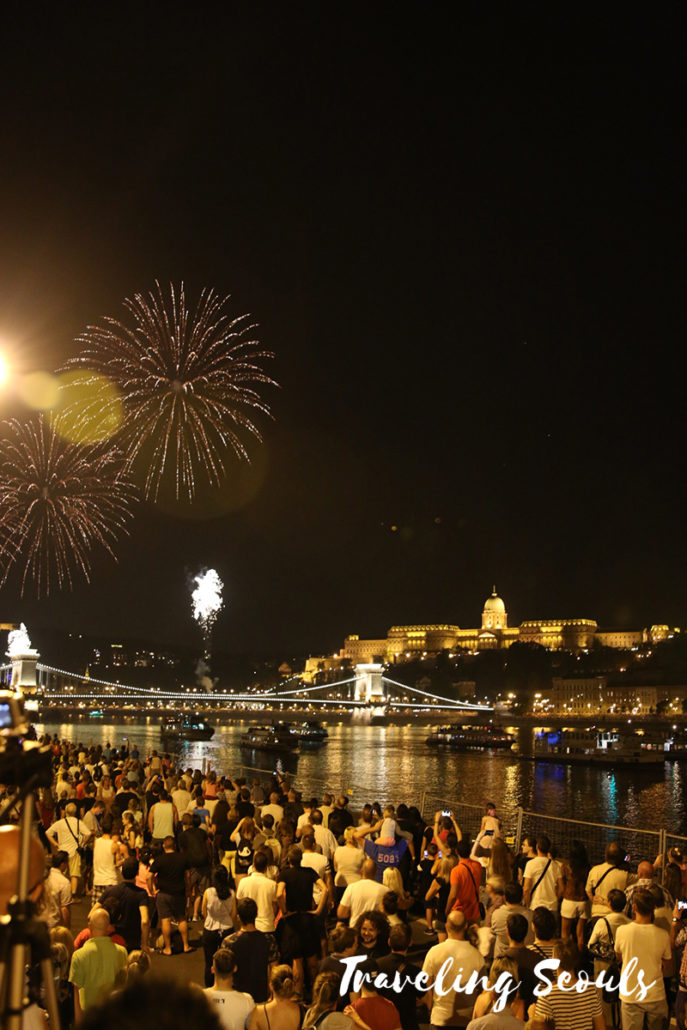 The finale would have been spectacular had little Linus not been so sleepy, so we started to make our way back. That's when I noticed several other families doing the same. It was late, and our boys zonked out from a late night of fun.
I bid the elderly Hungarian couple adieu, waving and smiling. They kindly responded back, "Hello."
Happy St. Stephen's Day, Hungary.
More information:
St. Stephen's Coronation – Wikipedia
Related:
Please follow and like via: