We're continuing our hunt for good Korean cuisine in Budapest. While it's no easy task, we're glad to make these dining experiences in beautiful Hungary. After our long afternoon at Aquincum, an ancient Roman historical site in outskirts of Budapest, tasting Korean food a K Point was a good way to end our week.
Getting There
No thanks to BKK Futar, the local Budapest navigation app, we walked a distance to get to K Point. When we got to K Point, I saw the 78 tram bus stop directly across the restaurant. So if you are ever in Budapest and need to satisfy your Korean food cravings, then take the red tram-bus 78.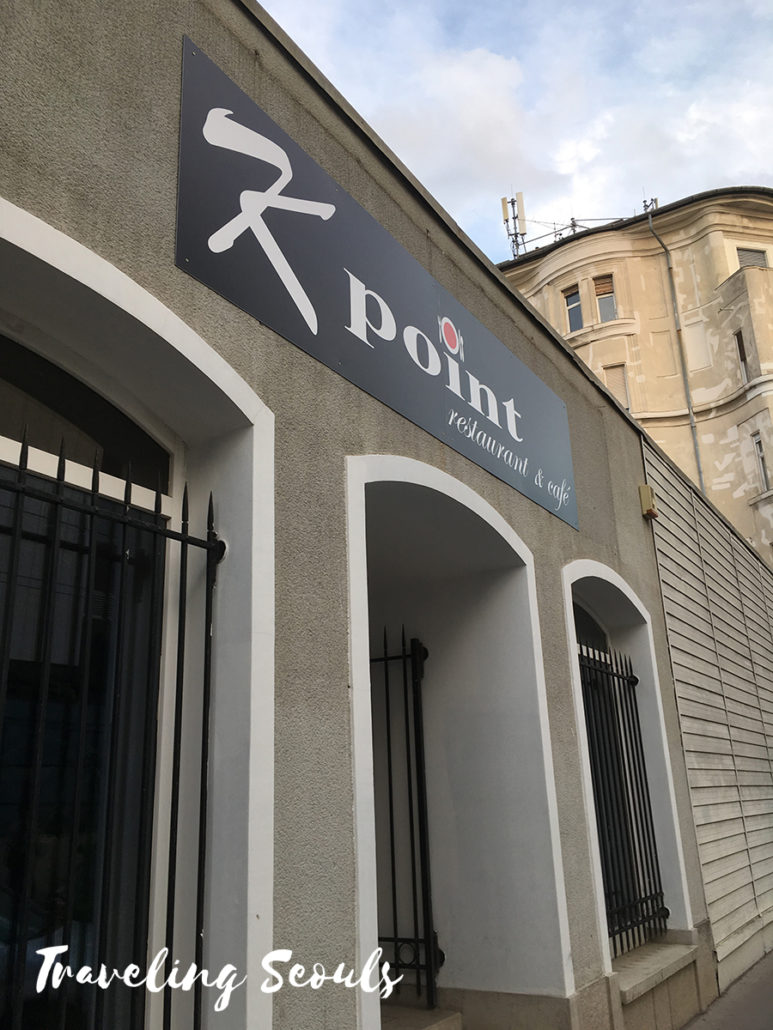 Dining Experience
So far, we've been to Arirang Restaurant and Han Kuk Kwan. While Arirang was nice and quiet on a weeknight, Han Kuk Kwan was a sticky, dirty mess inside. When we walked into K Point, it was pristine. Of course, we were the first to dine there on a Friday night.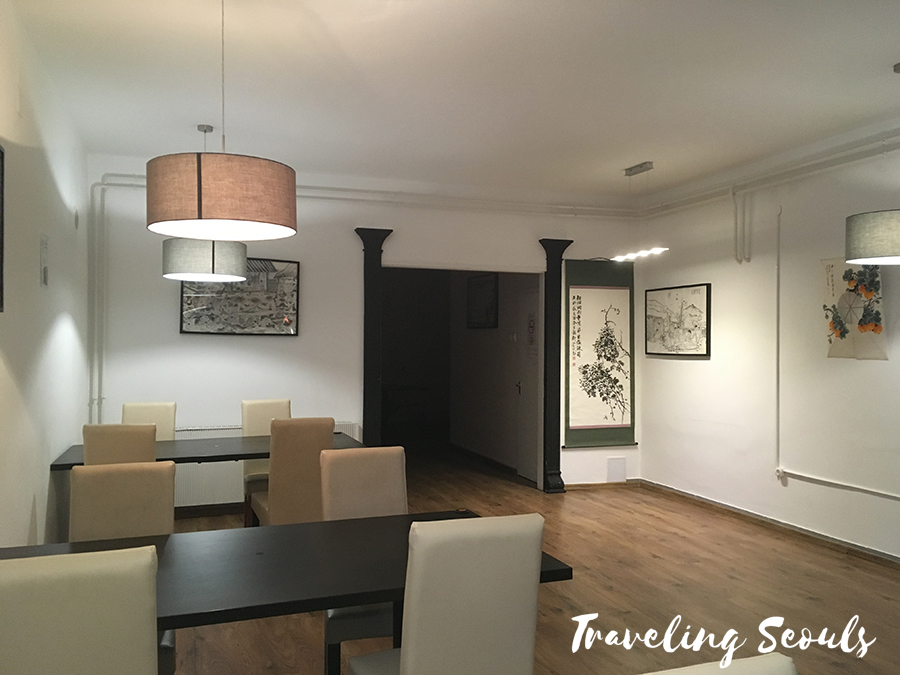 What's for Dinner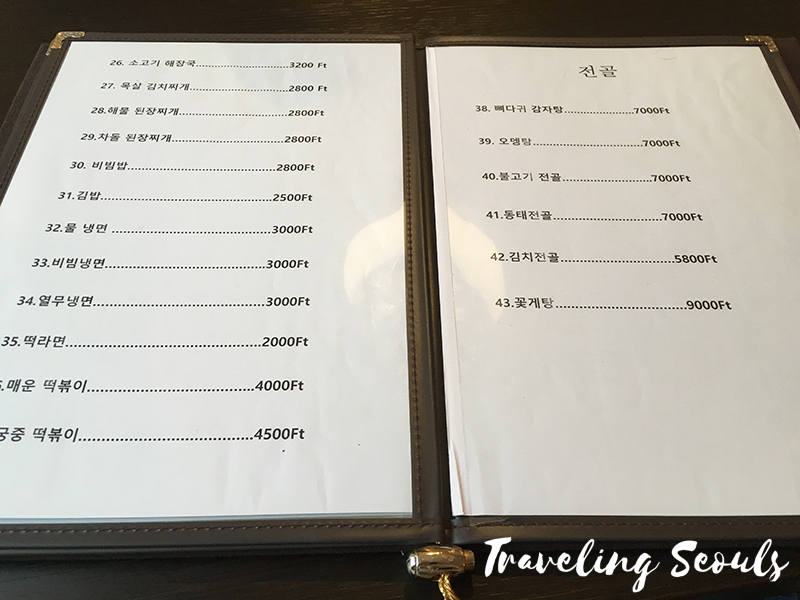 We were given Korean only menus, but K Point offers a multi-lingual menu. The prices were higher than the other two Korean restaurants. But when we ordered, our banchan came out with a little extra "service" banchan dish.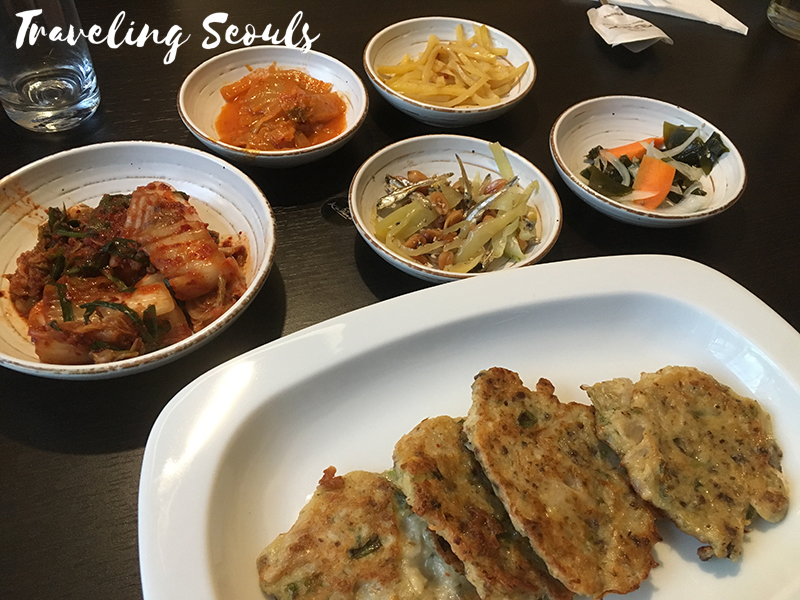 Our boys are huge bulgogi fans, so it's no surprise that we ordered this dish. But the bulgogi dish does not come with a bowl or rice, so we ordered two bowls. When it came out, I was quite surprised at the sizing. It's a much larger portion than at Arirang or Han Kuk Kwan. The marinate was also quite good.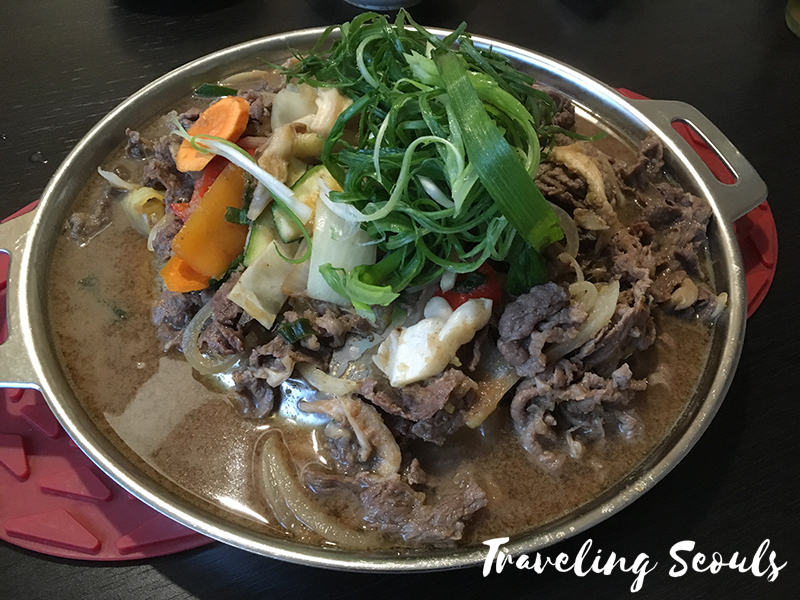 Prof ordered the naeng myun, a cold noodle dish, perfect in this heat. I must say that the soup was cool and sweet…and delicious.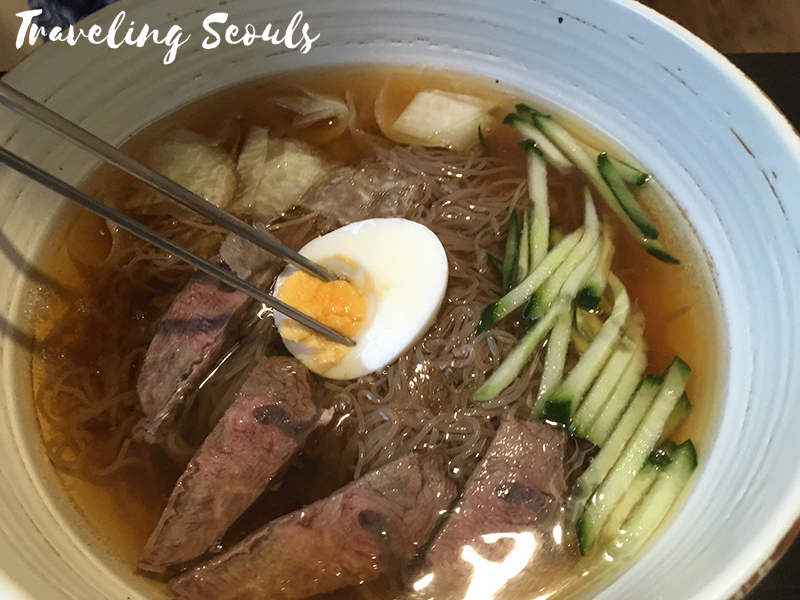 I ordered dohlsotbibimbap, a mixed rice with meat and vegetable dish served in a hot stone bowl. I asked for my egg well done, although usually it is served with an egg sunny side up.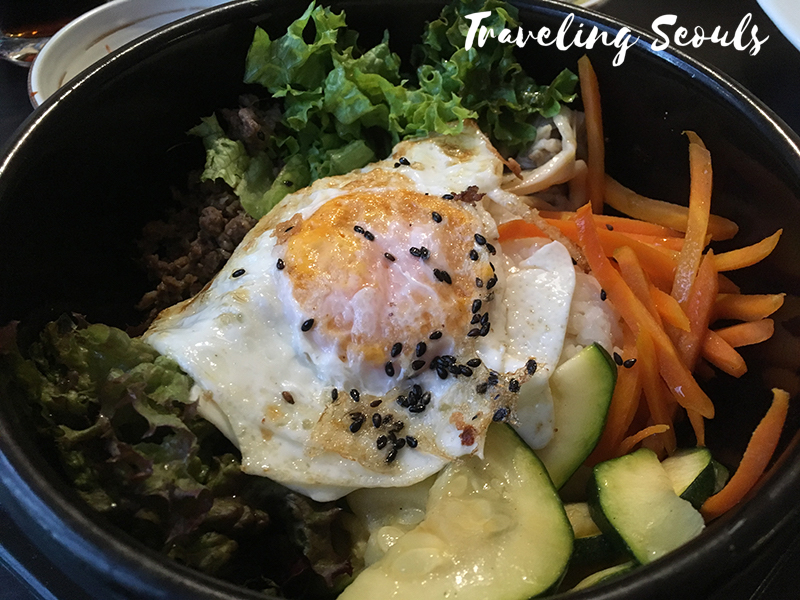 Overall Experience
K Point is located in a strange area, where it looks more like a location filled with commercial warehouses, which makes it tough for tourists to visit. But if you are looking for a clean Korean restaurant in Budapest, it's good food and service. It's pricey but at least you can pay by credit card should you forget to bring your cash. Plus, the Korean bulgogi marinade was spot on, and you can't beat that.
For More Information:
Address: Bethlen Gábor u. 31 Budapest 1071
Phone: 06-30-937-73-97 (Hun-Eng)
Facebook: https://www.facebook.com/kpoint31restaurant/
Hours of Operation: Monday through Saturday 11:30 am – 11:00 pm
Pin it for Later: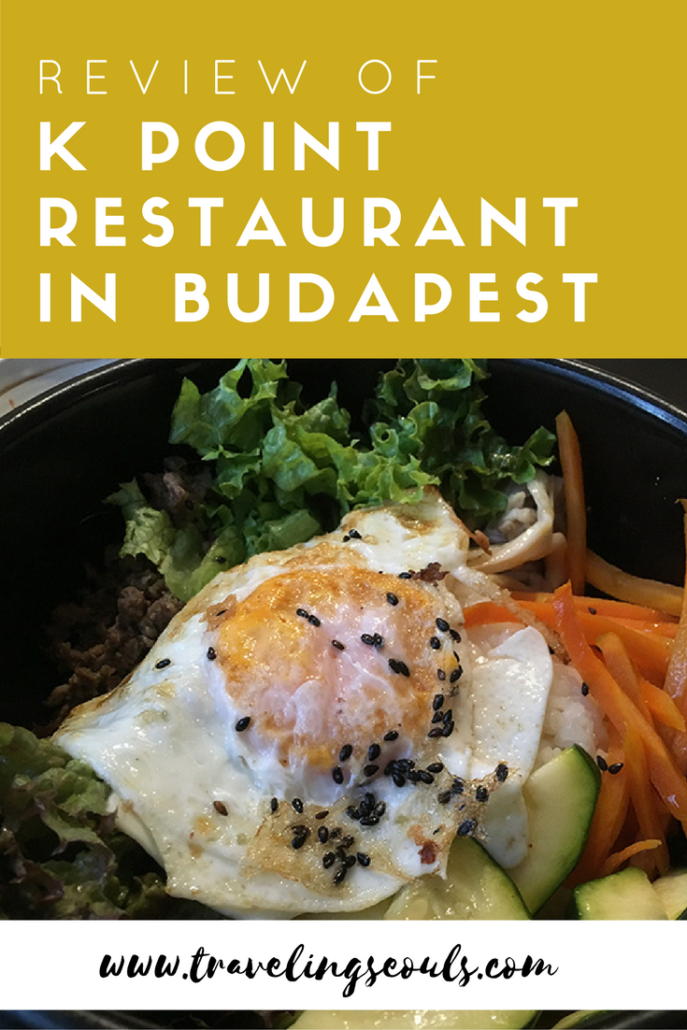 Related:
  
Please follow and like via: