Some friends from Cyprus came for a visit to Grand Rapids. Both attended University of Michigan, but neither had never ventured this far west of the state. Hearing of Saugatuck's hidden gem of a beach, Oval Beach, we thought it would be worth the hour long drive for a day trip to Oval Beach.
Oval Beach Has Got it Going On
Address: 698 Water Street, Saugatuck, MI 49453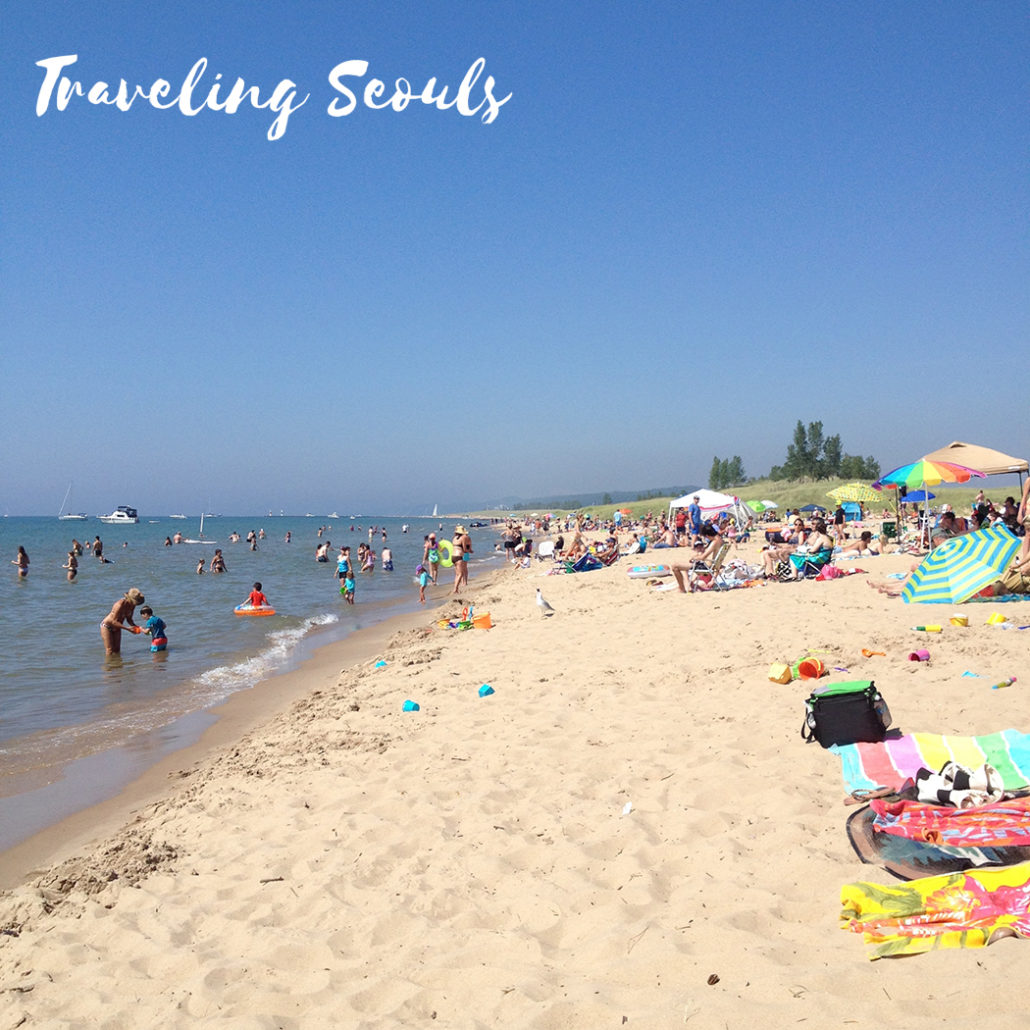 According Saugatuck's website, Oval Beach has gotten some major recognition by a few major travel sites. Conde' Nast Traveler ranked Oval Beach as one of the top 25 beaches in the world. National Geographic Traveler magazine named it one of the top two fresh water beaches in the USA, and the Chicago Tribune ranked Oval Beach as the best beach on Lake Michigan.
The Chicago's Tribune might have been too kind with ranking Oval Beach as the best beach on Lake Michigan because I personally think Pentwater's public beach is the best beach on Lake Michigan.
Amenties
Over Beach has a concession stand, restrooms, showers, playground, picnic tables, grills and three large parking areas.
Entrance Fees
Because Oval Beach belongs to the City of Saugatuck, you have to pay a fee of $8 per vehicle or you can purchase a season pass for $50. Credit cards are accepted to pay for vehicle entrance and season pass fees, which was helpful for us since we thought we could get in with our Michigan recreation pass. Bicycles enter free!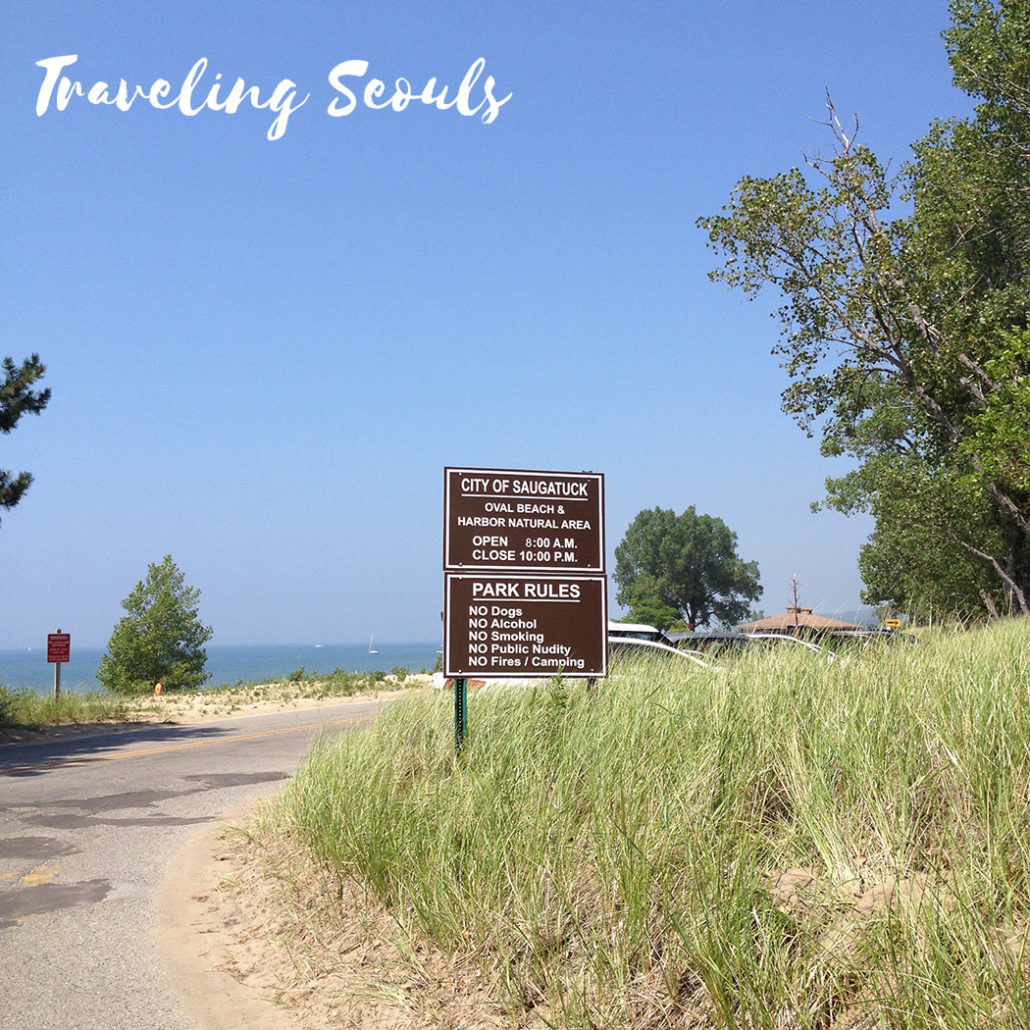 Our Experience
We're usually Grand Haven beach goers, but Oval Beach was a nice change of pace. In comparison to Grand Haven Beach, Oval Beach is much smaller in shore length. The beach is a much closer walk from the parking lot, which was SO nice. If you forgot something, you could walk to your car and come right back without missing a beat.
I was also struck by the cleanliness. Grand Haven has gotten busier and dirtier over the years, but because Oval Beach's size and parking spaces, there is a limit to the number beach goers at any one time.
 
See how close the parking space is to the beach? Some beach goers may not like it, but for families with young kids and a whole bunch of stuff to carry, it's very helpful.
One of the cool things about Saugatuck is its community, which is open to diversity. Oval Beach is also a destination spot for the LGBTQ community, according to Gay Saugatuck Douglas. (Check out the website for more details about planning a stay.)
Our friends enjoyed the day in Saugutuck, as we did. We ate in town and enjoyed the scenic town of Saugutuck with ice cream and looking at different small local boutiques and businesses on their main street.
Related:
Please follow and like via: