When a country changes its political ideology, what happens to the structures, artifacts, and buildings that are left behind? Hungary dealt with that dilemma when communism fell in 1989. During Hungary's communist period between 1949 to 1989, the former U.S.S.R. had enormous statues and monuments built all around the country, particularly in Budapest. But after the fall, where did these statues go?
Memento Park
Hungarian architect Ákos Eleőd planned this outdoor open-air museum to house these monuments and statues of the past, to remember and remind us of the history of Hungary.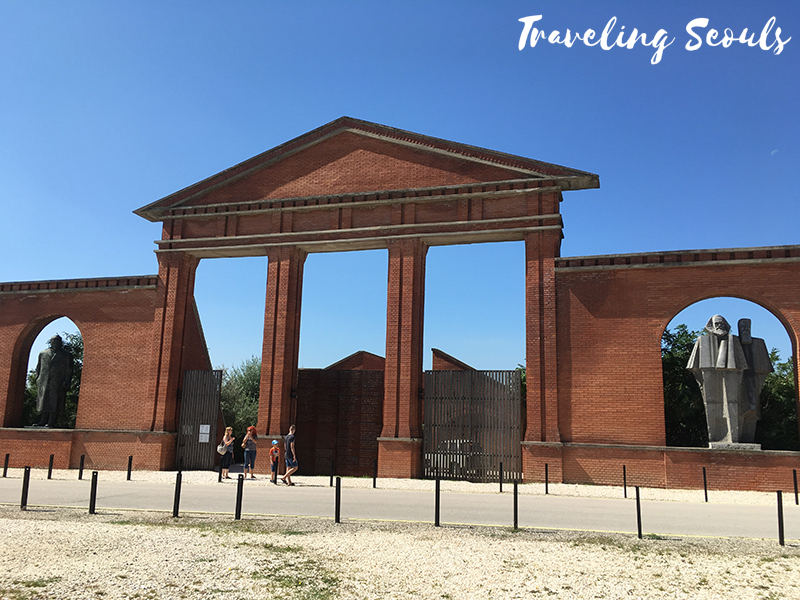 A friend from back in the States and I went on this day long excursion. When we arrived, you could hear music that evoked a feeling like you were stepping back in time.
Ticket & Discount Information:
Adults: 1500 HUF
Students with ISIC Cards: 1000 HUF
with a Budapest Card: 20% off
with a Hungary Card: 33% off
English-language tours: 1200 HUF (additional fee). The 45-minute tours run at 12:00 pm
Get a Discount: If you make a reservation online, you can get an additional 40% off if you book in advance! (Online Tickets must be bought by midnight (GMT time) on the day before your intended visit and used on the day selected at the time of purchase.)
We opted for an English guided tour at 12 noon. As it turned out, the tour was very small with the tour guide, my friend, and me. It was well worth the extra 1200 HUF/person for this tour. If you prefer, you could pick up a booklet that gave you a written detailed description about each monument.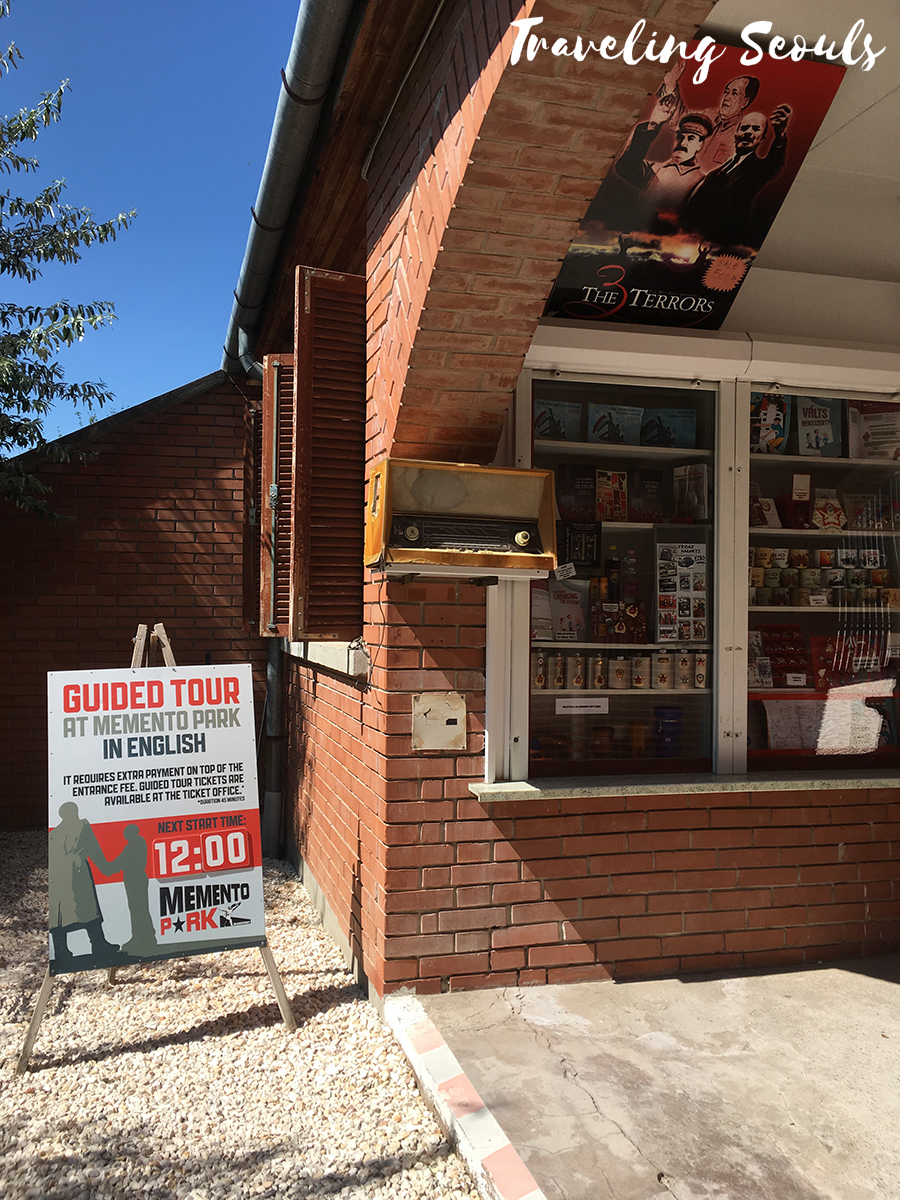 Our guide began the tour with a little background and history, then she walked us over to this largely written poem. According to Wikipedia, "Memento Park is divided into two sections: Statue Park, officially named "A Sentence About Tyranny" Park after a poem of the same name by Gyula Ilyés."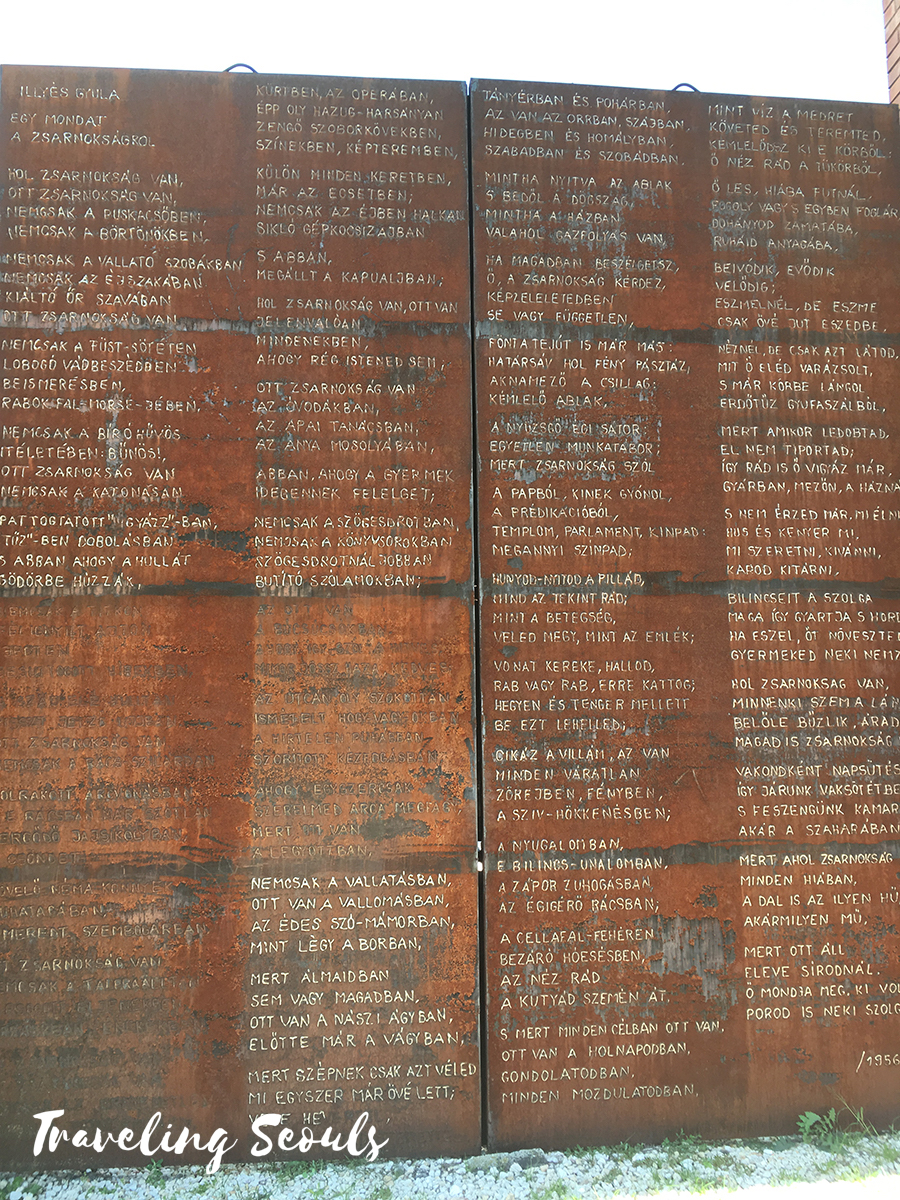 She showed us the boots of Stalin, which is a remake for Memento Park. But those boots have historical significance dating back to the Hungarian revolution of 1956. (The actual monument of Stalin (and his boots) was torn down during the 1956 revolution.) If you take a look at the photo below, you can see another tourist in the image, giving you a sense of scale and size of this grandiose monument.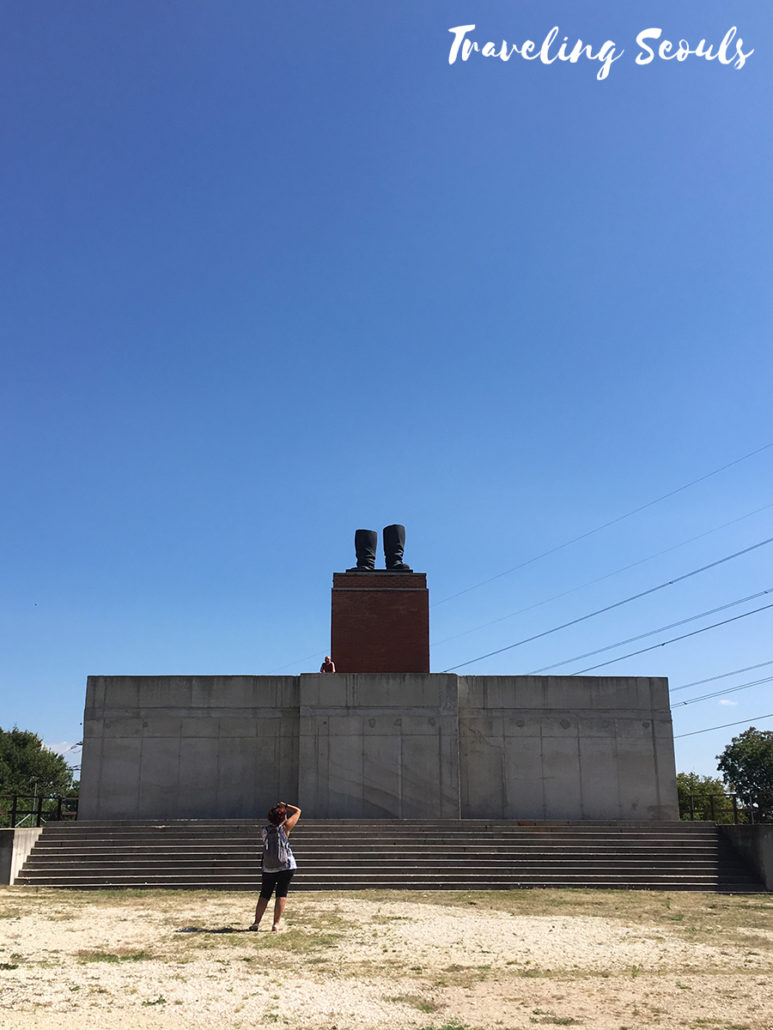 This Trabant car was an example of what many people drove during that period. Our tour guide mentioned that her grandmother eventually saved enough money to buy her own Trabant car after 30 years of work. She also shared stories of her family's' background and what her family experienced in the 1960s during what she called a period of "soft" Communist rule.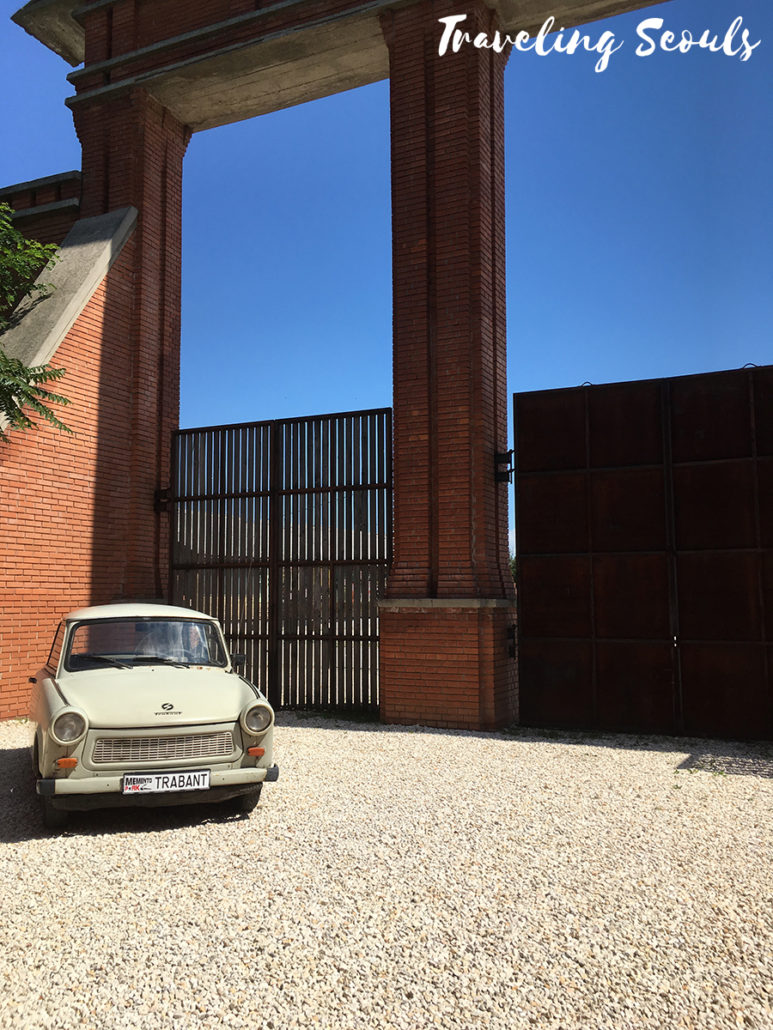 I took copious notes from her 40-minute presentation, but it's hard to remember much of the details from a month ago. From what I remember, she shared the story behind his image of a Hungarian man shaking hands with a former Soviet Communist person. If you take a closer look, the Hungarian man is shaking with both of his hands indicating the level of trust demonstrated in his body language. On the flipside, the former Communist person is extending one hand to the Hungarian, while his other hand is in a fist position. She reminded us of the sobering reality of what it was like in Hungary not that long ago.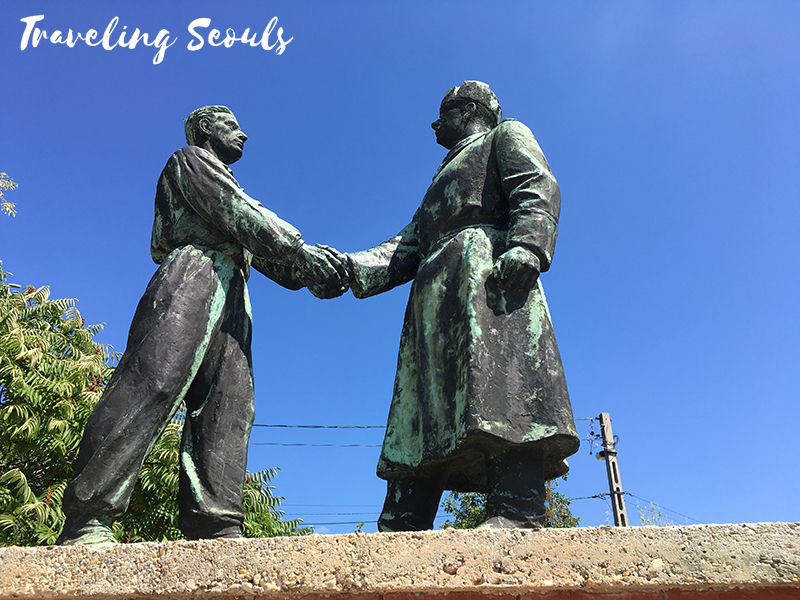 This statue of Münnich Ferenc, a former Hungarian communist politician during the 1950s and 1960s.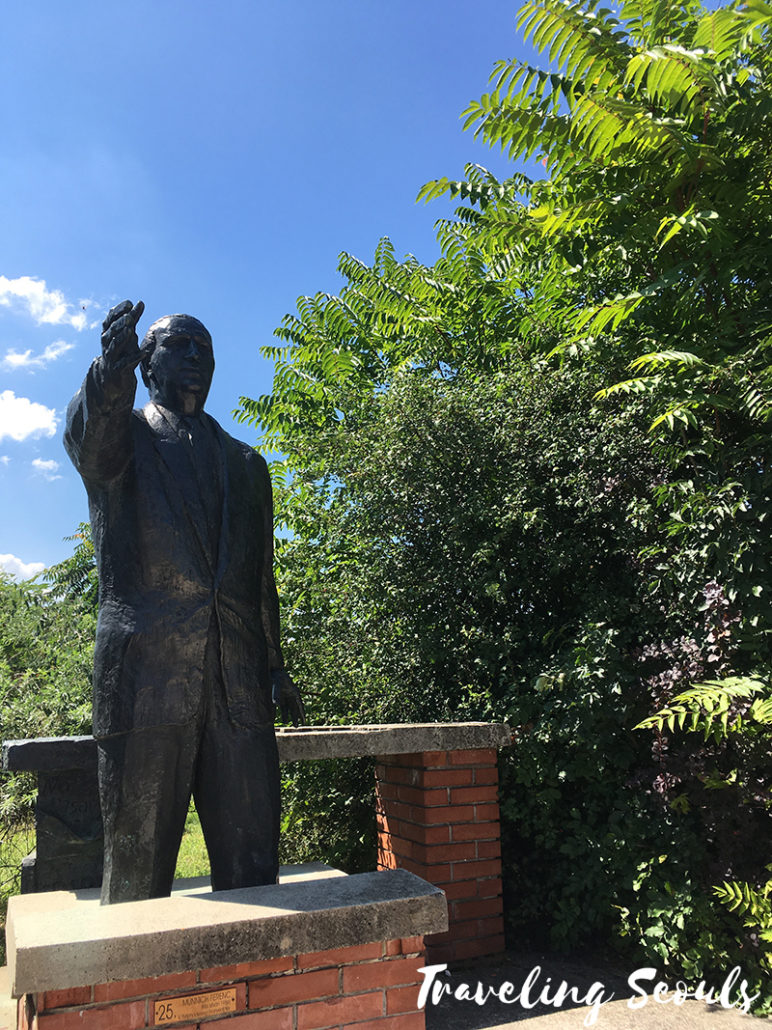 The monument below is called the Republic of Councils Monument, based on a 1919 revolutionary poster. I wish I could express the size and scale of this monument. It's so much larger than you can imagine. You have to see it in person to understand the gravity how much influence and power communism had over eastern and central Europe after WWII through 1989.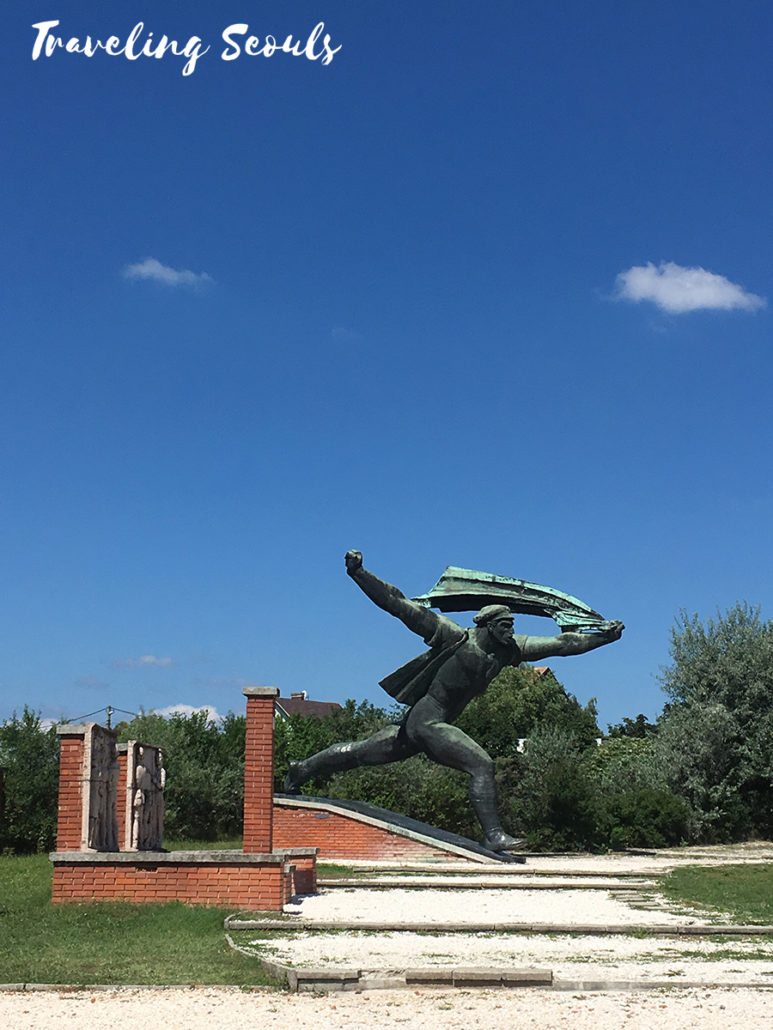 Here is one of many large-scale monuments of Communist martyrs that were made by the Soviets. Our tour guide mentioned that while these statues were originally used to portray the suffering and struggle of those who fought on behalf of Communism, these statues later were then depicted as counter-revolutionary martyrs fighting against communism. Isn't it quite interesting when art is used in one manner of representation, but then can be reused or reinterpreted to have a new meaning?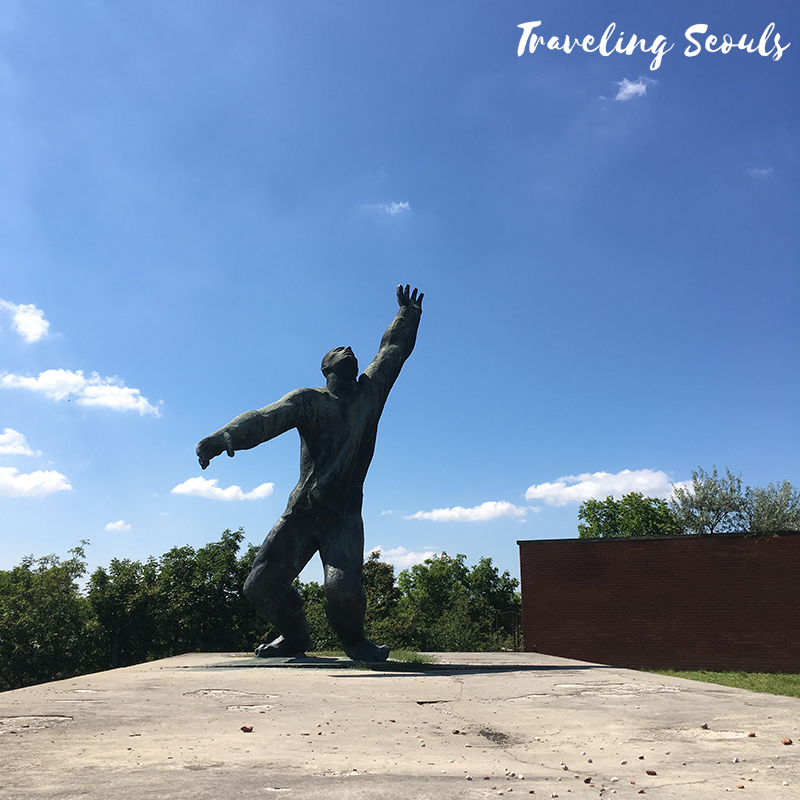 There were many, many more statues and monuments around the park. Here are a few more: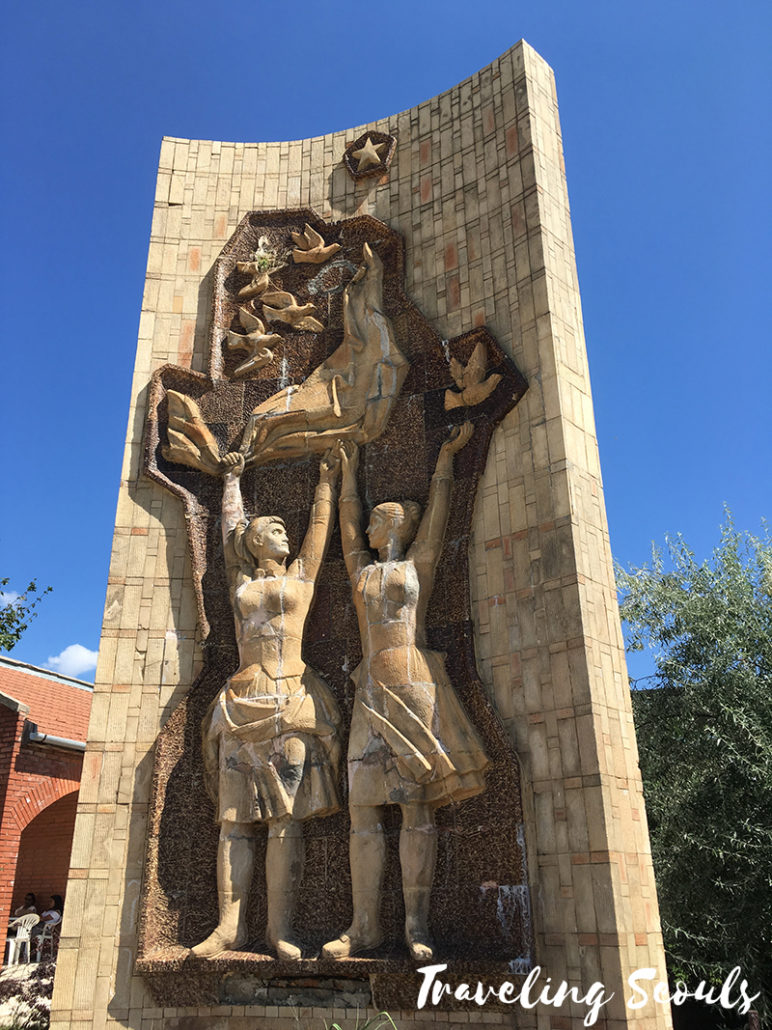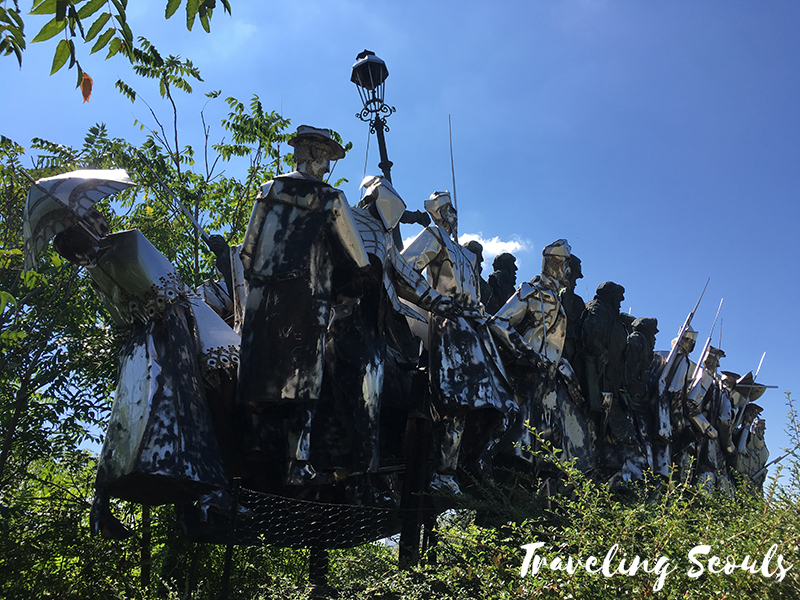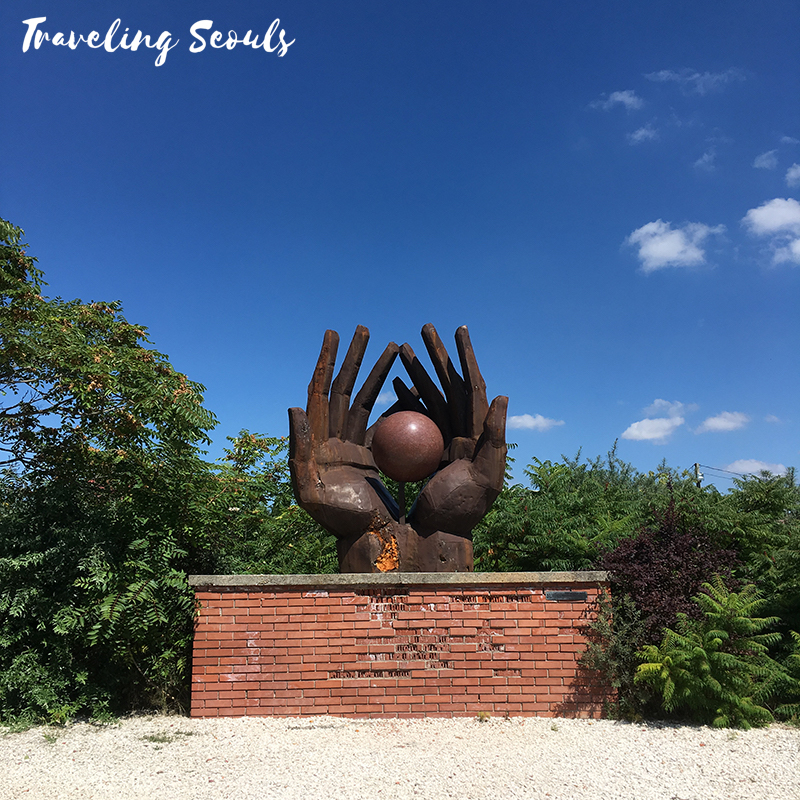 But then there were some that weren't even displayed. They were sitting outside of the park arena.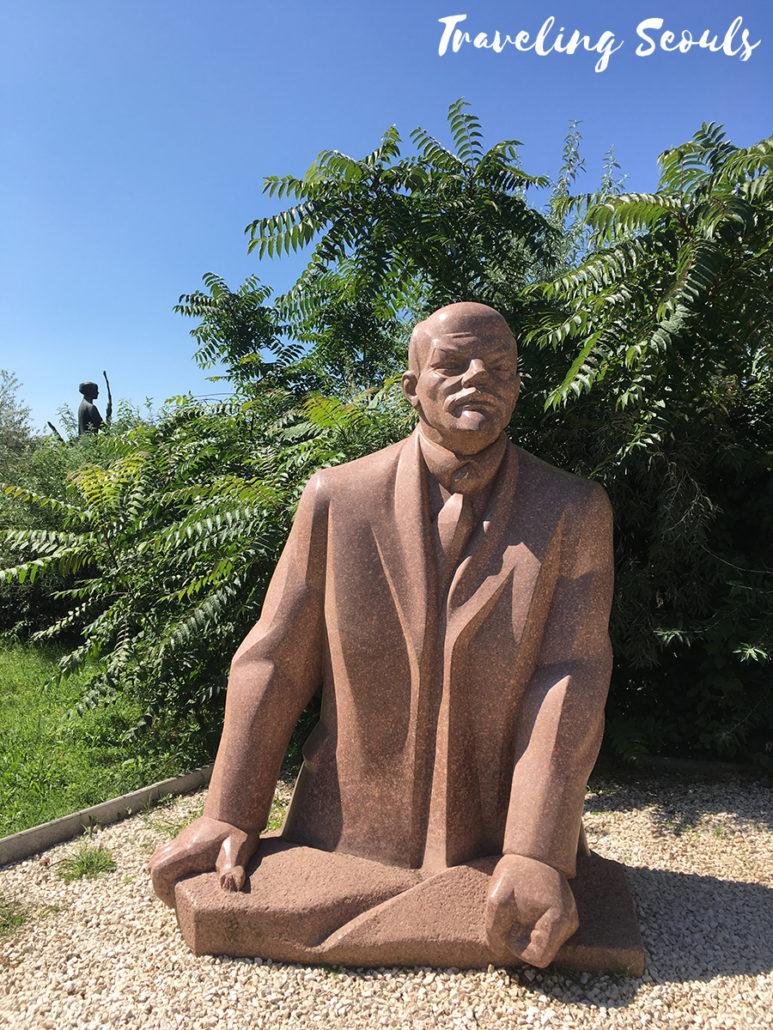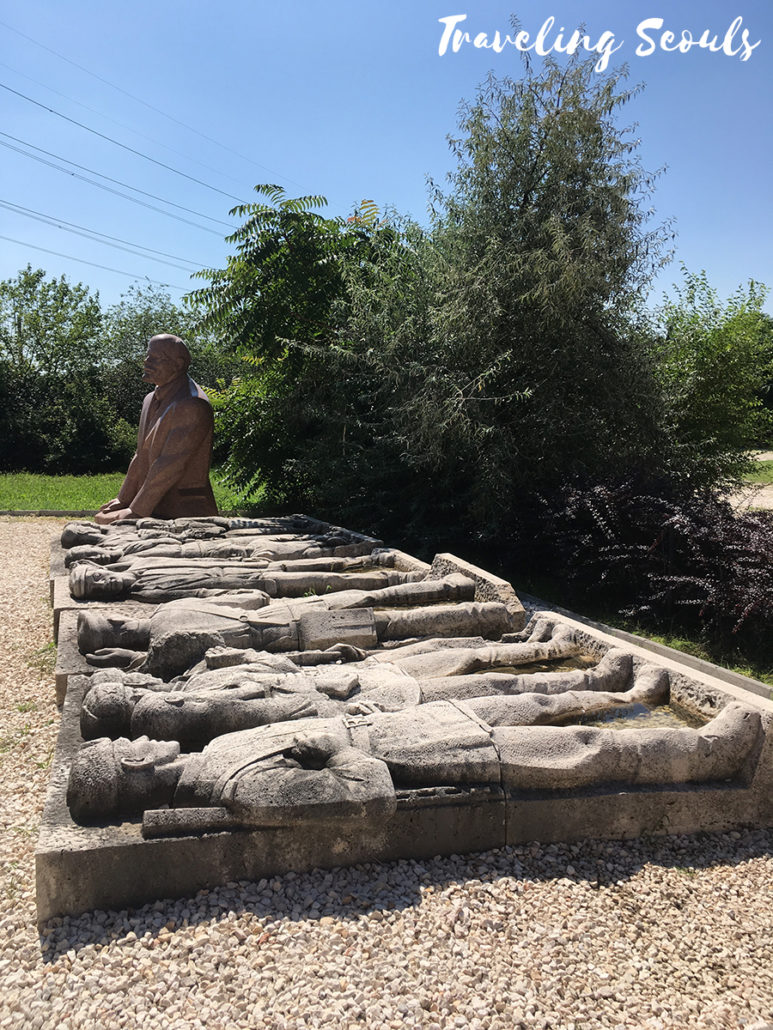 Going Inside the Museum
Once we were finished with our tour, our guide said that we should stop by the small building across from the park to see the exhibit inside. At high noon, my eyes had to adjust to the dark lighting in this windowless museum. Once inside, it's quite small.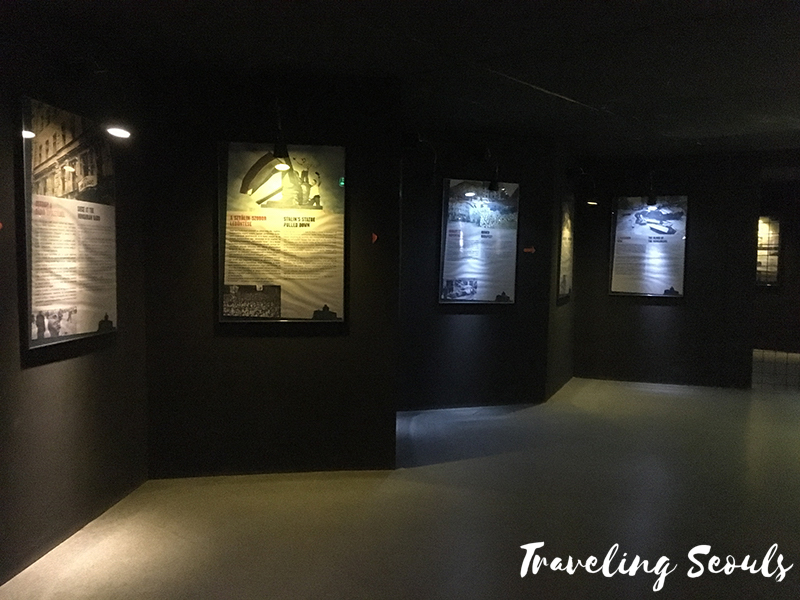 You can watch an old black and white movie that depicted some of the former Soviet Union's activities to keep a watchful eye on its citizens.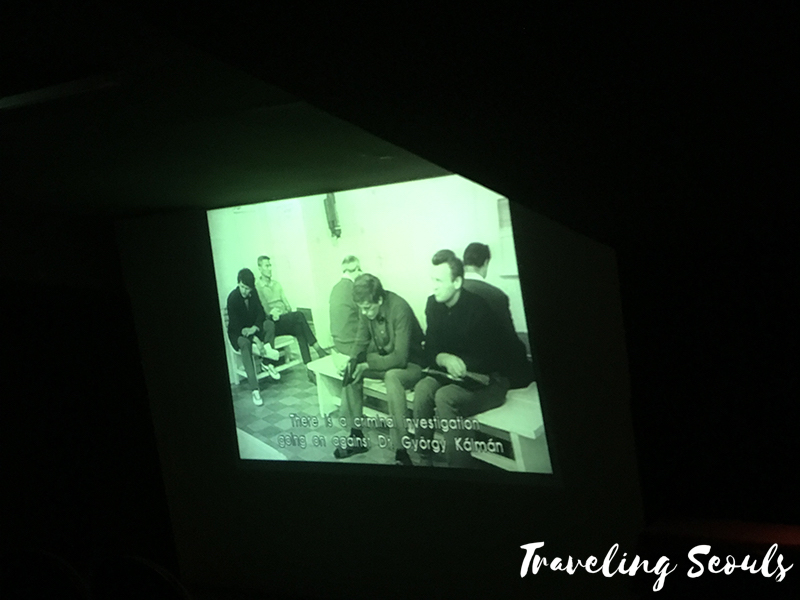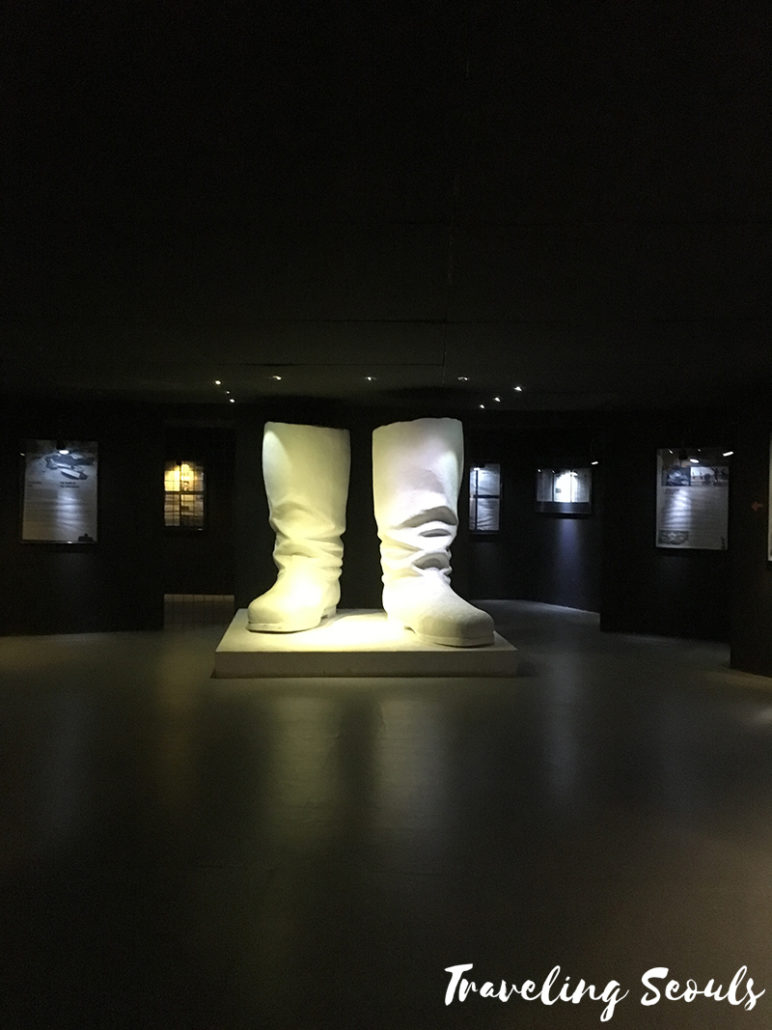 Overall, Memento Park helped me to better understand the history of communism in Hungary. Sometimes you can see and understand things better when you can visualize history. All the books I read in college could not truly express the feeling of seeing the "artwork" of these monuments in person. Our tour guide told us of other parks around Europe that displayed former communist monuments and statues, but those have a more amusement park feel to it, such as the park in Lithuania. The design of Memento Park, as well as its organized display of monuments, helps viewers to understand Hungary's history during the period of communism.
What to Bring:
hat
sunblock
water/snacks
cash/credit card
(Memento Park does have a small snack shop should you need to drink or eat something. It's quite a distance from the city centre.)
For More Information:
Address: Balatoni út, Budapest 1223  Buda, District 22
Hours of Operation: Everyday from 10:00 am to sunset
Website: www.mementopark.hu
Pin This for Later: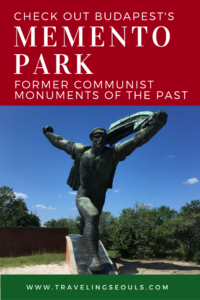 Related: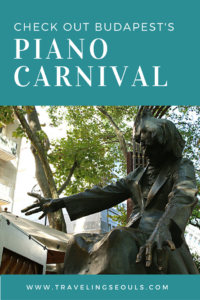 NOTE: This post is linked up with the Weekend Wanderlust Community. Join in the fun here!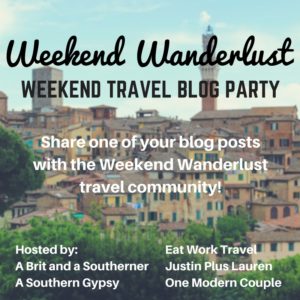 Please follow and like via: