Sometimes the best day is one that is unpredictable and unplanned.
However, it didn't start out to be the best day when we tried to make a trip to go on the Children's Railway in Budapest.
Confusion on our First Try to go on the Children's Railway
On fall break, I wanted to take the boys to the Children's Railway because a friend and travel sites recommended the Children's Railway as a kid-friendly, family-friendly place to spend the day. On a weekday, we trekked it on Tram 60 (aka Cogwheel Railway).
TRAVEL TIP: You can use your all-day BKK public transportation pass to ride Tram 60. You don't need to spend additional money to ride Tram 60, unless you purchased a single ticket.
After our nice ride on Tram 60, we made it to the bottom of the Children's Railway at Széchenyi-hegy Station. A young train conductor trainee greeted several of us (a group of UK tourists and me) at the ticket counter, but neither of us could translate in Hungarian to English. I could not decide between a one-way ticket (700 HUF per adult)  or a round-trip ticket (1400 HUF per adult) because there were several places to stop along the way. Plus, we were supposed to buy a steam locomotive ticket in addition to the general ticket? Could we get off and get on along the way to the top of the hill? There were so many questions I wanted to ask before making our purchase.
Here's where I made the mistake:
I thought that you could get on and off the Children's Railway, like a Hop On/Hop Off City Tour bus. That is not the case on the Children's Railway. Once you get off, your ticket becomes invalid. This is why you should you plan your day and know where and when you want to go along the Children's Railway route because there are several places you will want to get off and check out the area. To do the hop on/hop off route, you can purchase a family ticket. But it's a slow train and does not come frequently. We ended up buying another ticket once we got back on after our stop over at the Elizabeth Lookout Tower. However, you don't need to ride the Children's Railway to get to these other points in Buda. You can take public transportation, which is faster and perhaps a bit easier to get around with young children.
TRAVEL RESOURCE: Want to see a map of the Children's Railway line? Enter your email address at the top of the Traveling Seouls website ("Want access to my free resource library?") and you can find a folder (under Budapest Guides>Children's Railway) of maps to ride the Children's Railway.
Thus we ended up forgoing the decision to purchase tickets. Also, on the day we visited, it was dreary and rainy, so we opted to play at the small playground outside of the train station terminal.
Try Again
If you don't succeed the first time, then try, try again. So we did. This time, the weather was gorgeous! Clear blue skies and in the 50's, you can't get any better than this.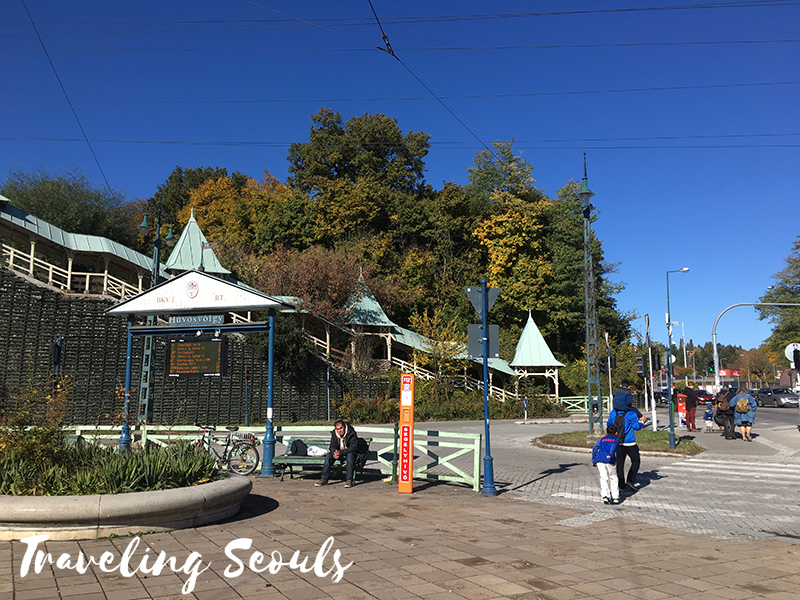 Thankfully, the young train conductor gave me a small map in English showed us that we could go from the top of the hill at Hűvösvölgy. So we rode Tram 56 all the way to the end of the line.
Children's Railway
Not to confuse you with the Hungarian Railway Museum in the city center, or the Cogwheel Railway (aka public transit line, Tram 60) the Children's Railway runs from Széchenyi-hegy to Hűvösvölgy and back on a varied schedule. This railway is run by 10 to 14-year-olds who learn the ropes of running a train station.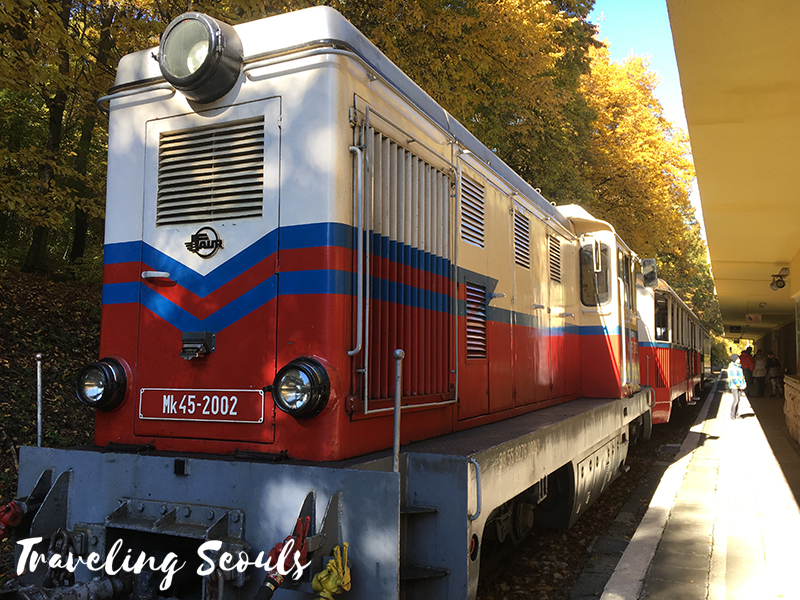 Elizabeth Lookout Tower – Janoshegy Station
At Janoshegy Station, we got off the Cogwheel Railway train to take a look at the Elizabeth Lookout Tower. SEE VISUAL TOUR HERE
The hike to get to there was pretty cool. We saw nature like this: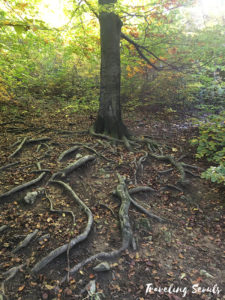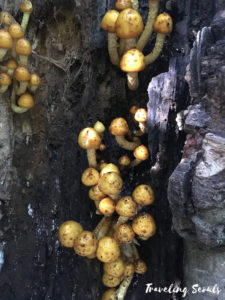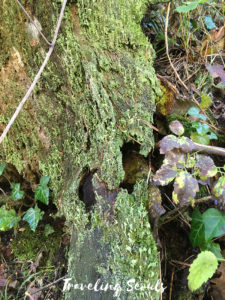 Our boys played at the playground: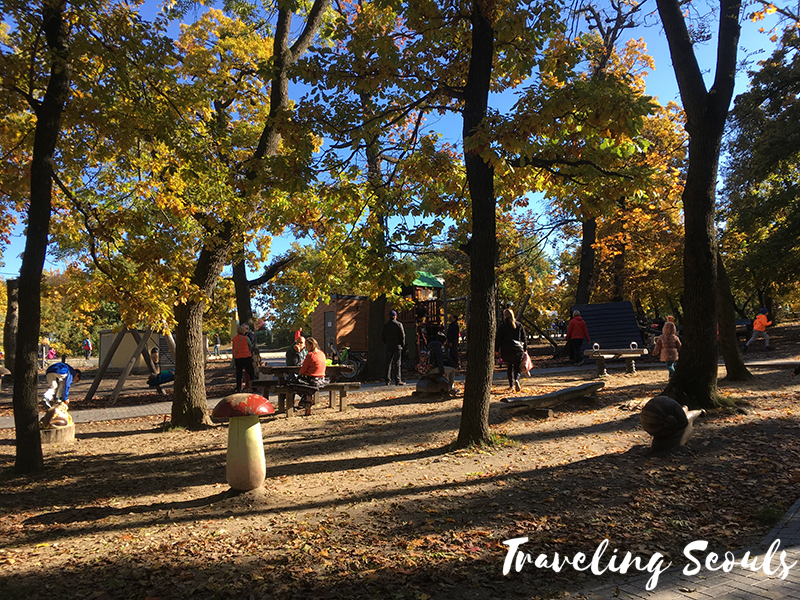 TRAVEL TIP: You can also check out the view by riding on a ski lift where the playground is located at Janoshegy Station. The day we went, it was closed.
But we had to go up even higher:

Challengeland Adventure Park – Csillebérc Station
Piano Man asked to go here and was willing to wait 30 minutes to ride down to Csillebérc and check out Challengeland Adventure Park. (Remember when I said we got back on the Children's Railway? Here, we had to pay for another four tickets.) But once we arrived, the adventure park looked closed. Piano Man noticed people inside the park, and Prof waited until he saw a person walking towards us. SEE VISUAL TOUR HERE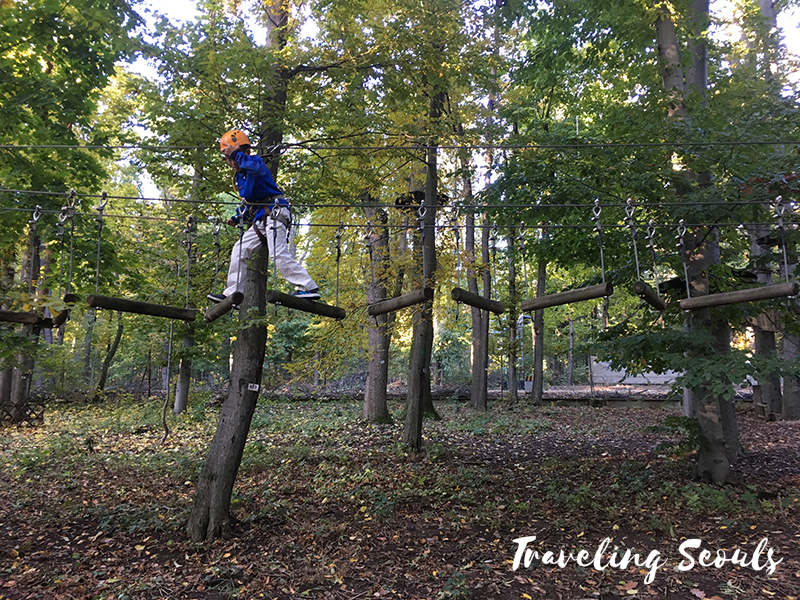 Pay at the Ticket Counter
By then, it was 3:00 pm. The person at the ticket counter said that there was a discount if you purchased tickets for two hours, which was the minimum to stay. You also had to pay a walking fee for parents/guardians (400 HUF per person) who were going to be inside with their kids. In total, we paid about $15.00 (US) for two hours! What a deal!
NOTE: They have a tiny snack bar at the ticket counter, but there is no restaurant in the park, so bring your own food to eat.
What It's like inside Challengeland
In the words of Piano Man, "This place is awesome." Once you receive your wristband, you get your climbing gear and helmut to wear. The professional climbing staff helps secure the gear on, and then you receive a short tutorial and safety lesson on a practice course. Check out how our boys did at Challengeland here.
Travel Tips to Ride the Children's Railway:
1. Bring cash.  
You cannot purchase tickets using a credit card because the Children's Railway is run by 10-14 year old Hungarian children. I have to admit that it was really cute to watch the young man figure out how to give change back for the tickets we purchased.
2. There is a difference between Cogwheel Railway vs. Children's Railway.
The Cogwheel Railway is a public transport called Tram 60. You can ride to get to the bottom track of the Children's Railway. The Children's Railway is a fun, family-friendly experience that takes you up through the hills of Buda with several fun stops along the way.
3. Bring snacks/drinks or pack a lunch in your backpack.  
We did not plan to spend the ENTIRE day in Buda riding along the Cogwheel Railway. So we purchased some snacks at the snack bar along the way, but it was not enough to sustain us for the long hike up Elizabeth Lookout or the two hours spent at Challengeland. Save yourself the time, money, and energy waiting in lines for snacks. You will be so glad you did.
4. You don't have to ride the Cogwheel Railway to go to Elizabeth Lookout or Challengeland Adventure Park.
You can take public transportation to save on the Children's Railway.
5. Expect to be one of the few tourists around in the fall season. 
I am not sure what it's like during high tourist season (summer months), but on the day of our visit, we were one of the few Americans walking around. I did hear the voices of a few UK tourists or English-speaking expats walking around the playground at the bottom or Elizabeth Lookout, but the majority of people in the hills of Buda were locals, enjoying a walk or hike in nature. Even, if you are the only tourist walking around, you will be so glad you visited the hills of Buda. It's breathtaking.
Pin It for Later: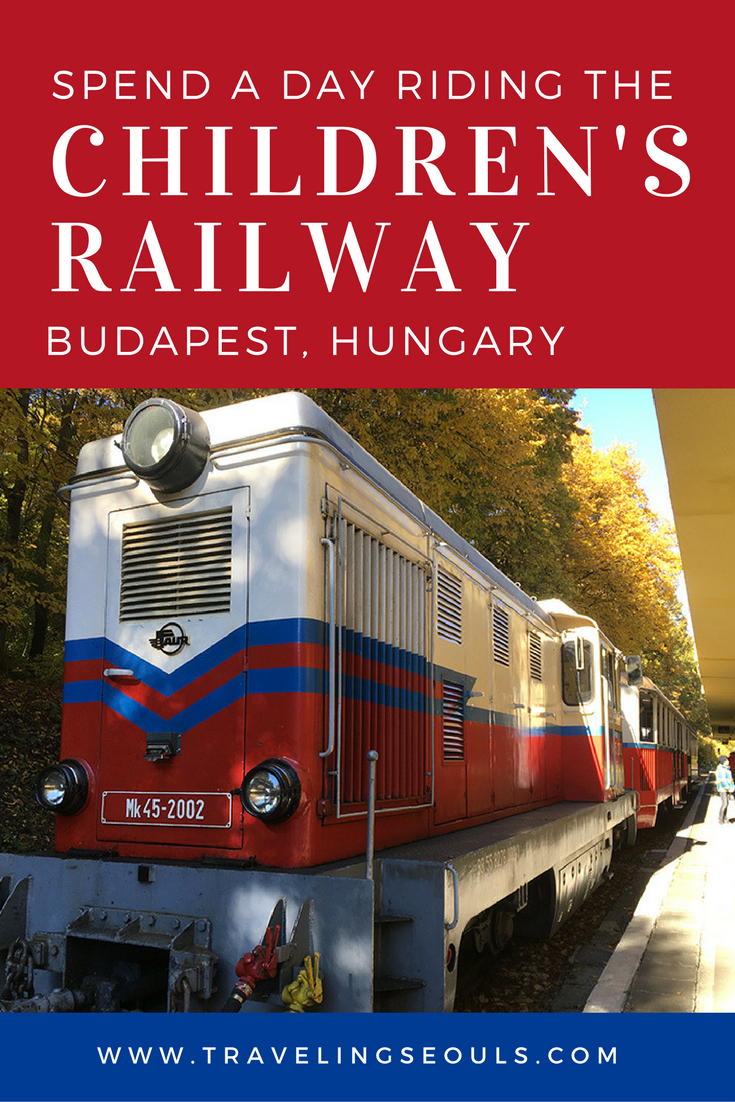 Related:
Please follow and like via: