And just like that, two months have gone by. 
I wish that I could say that last month we experienced a whirlwind of adventure, trying new flavors, and enjoying some fun in the sun. We did some of that. However, it's not all about the adventure, flavors, and fun when you live abroad. You have to find some sort of routine, experience the highs AND lows, and create balance, especially when you have a young family.
Isn't that the case wherever you are?
If you want that euphoric feeling of being abroad, then go travel for a few days here or there. You see the sights, hear the sounds, experience the tastes and smell the air in a city. But to understand a place, the people, and culture, you have to be there for more than a few days or weeks.
Finding a Routine
Prof is teaching his students and taking them on excursions. The kids go to school. I photograph and write when I can. But we do it all from a new place – an apartment we rent, using public transportation among local commuters, and meeting new friends along the way.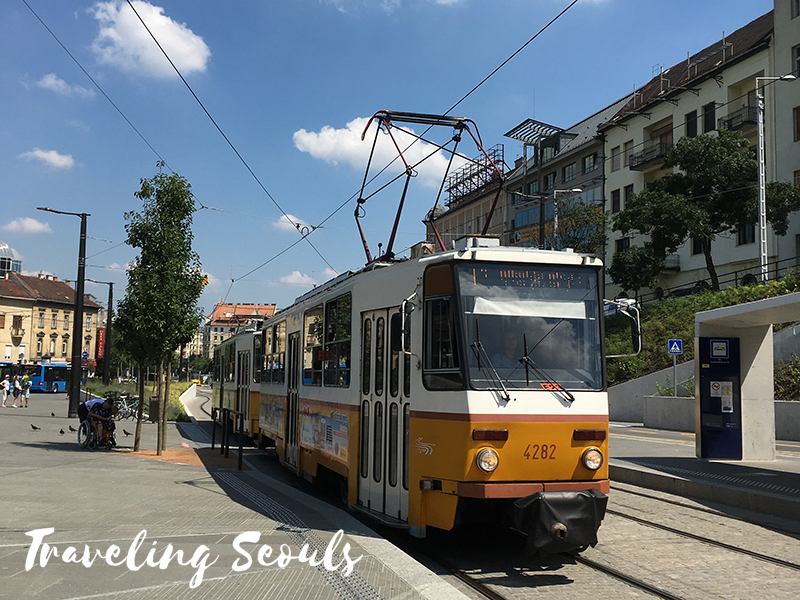 The boys have made friends at school. I no longer have to worry about Linus having hard days. He runs up the stairs to go to class barely taking notice that I am there. It's such a stark contrast to his first days of school.
Nowadays I don't wrestle with the idea of where to get food. I know where the large InterSPAR is. I know which Asian grocery store will take cash and which one takes a credit card. I know that fresh fruits and veggies are best found at the local farmer's markets.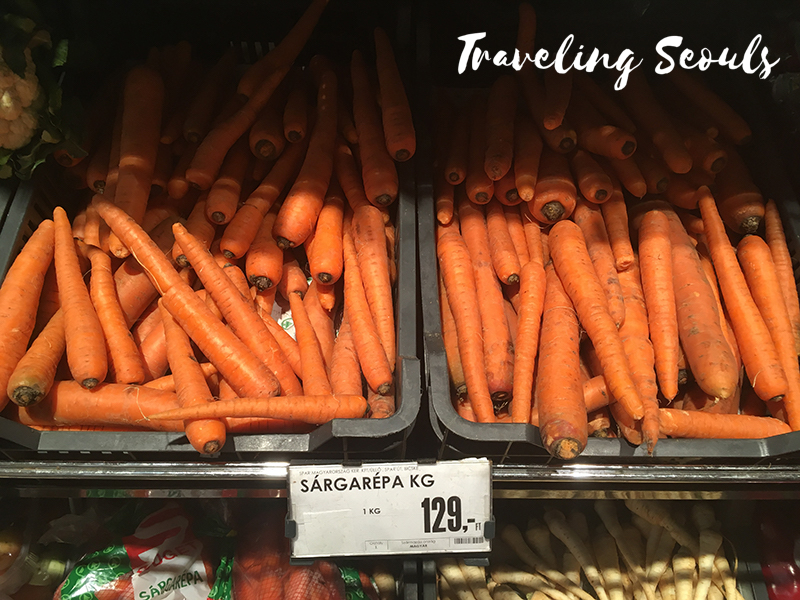 RELATED: List of Grocery Stores in Budapest | List of Asian Grocery Stores in Budapest | List of Farmer's Markets in Budapest
I no longer take photographs like a tourist. That was last month. Everything was new. Everything was interesting. Everything was an experience to take in and remember. For example, when passing the same bronze bridge every day, I would watch tourists stop by the bronze sculptural bridge of Imre Nagy for a few minutes and take a photograph with him. Our boys who once walked ever so gingerly across this polished bronze piece can now cross over it like a gazelle frolicking in an open field. Meanwhile, tourists continue to slip and fall down like a wet slip and slide.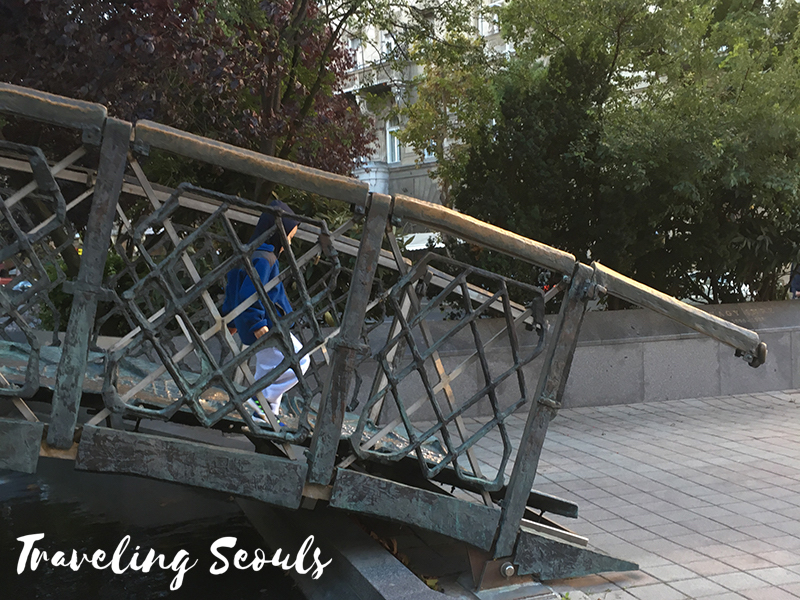 Experiencing the Highs
When your kids need shoes because they have worn them out from walking to and from school, you find that the task of going to a mall overseas can feel onerous.  (What boy wants to spend his day scouring the mall for comfortable, yet affordable shoes at the mall?) It's not like shopping malls in Budapest have free indoor play areas like back in the States. Lucky for us, Hungary has a great coupon and LEGO culture. On both occasions to the mall, there was a free LEGO event. (And if you know me , you know how much I enjoy going to the Toys R Us free LEGO building events in the States.)
Then WestEnd Mall in Budapest held a grand opening event for a new LEGO Store. Spin the wheel, and you could get a 20% coupon to spend that weekend in-store. It was perfect timing because that's when we saw new LEGO STAR WARS
 sets come out in Budapest.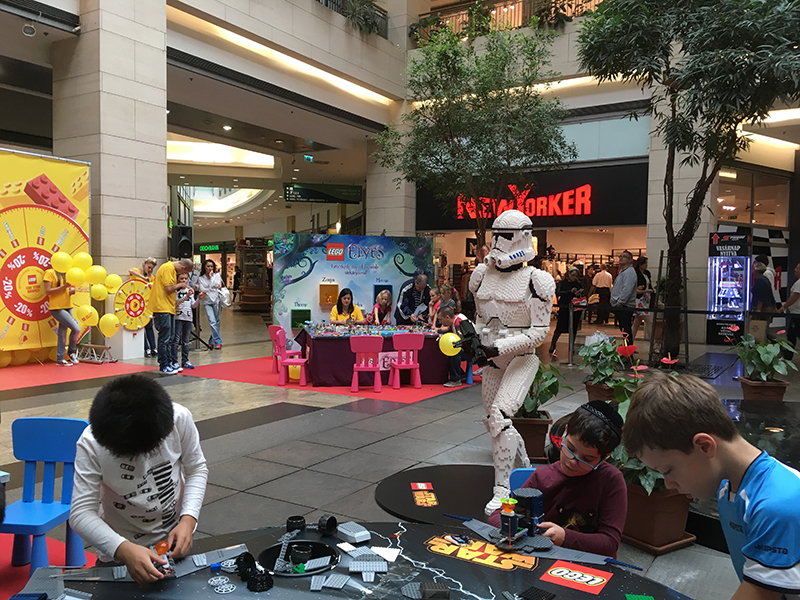 Okay, so my experience of highs revolves around our children. When I see them smile and laugh together and forget for a moment that they aren't homesick, this is an experiential high. For them, the simple pleasures of playing and creating something out of LEGOs brought them joy, which in turn brings us joy.
Experiencing the Lows
But when you have to go to the hospital while living abroad, that is experiencing life on a whole other level – one that I would never wish on another person. Lots of tears were shed, miscommunication from the doctors and an emotional rollercoaster of medical unknowns were felt by all who walked into that place.
I saw it in the eyes of several patients waiting in the hallway, and I heard it from the mouths of patients admitted next to the patient I visited. After much rehashing of the days past, I realized that the doctors did what they could to the best of their abilities, placing a lot of my American expectations upon a Hungarian state-run hospital. Having asked other expat friends here, they still say they prefer to not to go the hospital unless absolutely necessary.
Finding Balance
Prof said that it would take three months to feel like we've settled into a new place, and it's only month two. I think we have found some balance through our routine and adjusting to the societal norms of Hungary, although it's not always easy.
Even living in Budapest for a few months isn't that long of a stay. I cannot say that I am truly an expat. I'm somewhere in-between. But for now, we're here and living life.
Let's see where we are next month.
Related:
Please follow and like via: