One of the perks of living in central Europe is a the opportunity to travel within the continent, and living in Budapest affords us the opportunity to make those one day trips possible. It's kind of like taking a day trip from Ann Arbor to Chicago. With two precocious boys, we ventured off on our first day trip with our students to Vienna, Austria.
Our tour guide gave some interesting statistics about Vienna. About the same size as Budapest, the population of Vienna is about 1.7 million people. Austria has about 9,000 lakes, but is much saltier than other lakes in Europe. Hungary also shares a lake with Austria. She also mentioned that Vienna still has wineries in the city, unlike Budapest which are moved further out into the countryside. You will find that Vienna's wine industry to be about 80% white wine and 20% red wine. Also, many Hungarians come to Vienna to shop at the Christmas markets, go skiing on its montainous ranges, or take day trips to other parts of Austria.
TRAVEL TIP: If you want to save money and go skiing, many Hungarians go skiing in Austria because it is closer. However, if you have a week to go skiing, then many will travel farther to France. The price for skiing in France for a week costs the same as skiing for three days in Austria. That tells you how much more expensive it is in Austria.
Schönbrunn Palace
5:00 am wake ups are brutal, but we managed to make it from Budapest to Vienna in about 3 hours to arrive at our first stop at Schönbrunn Palace.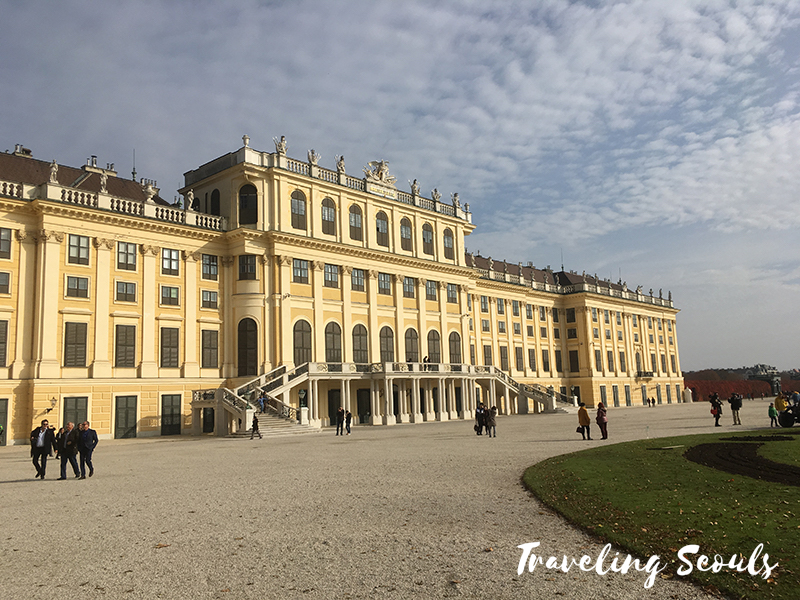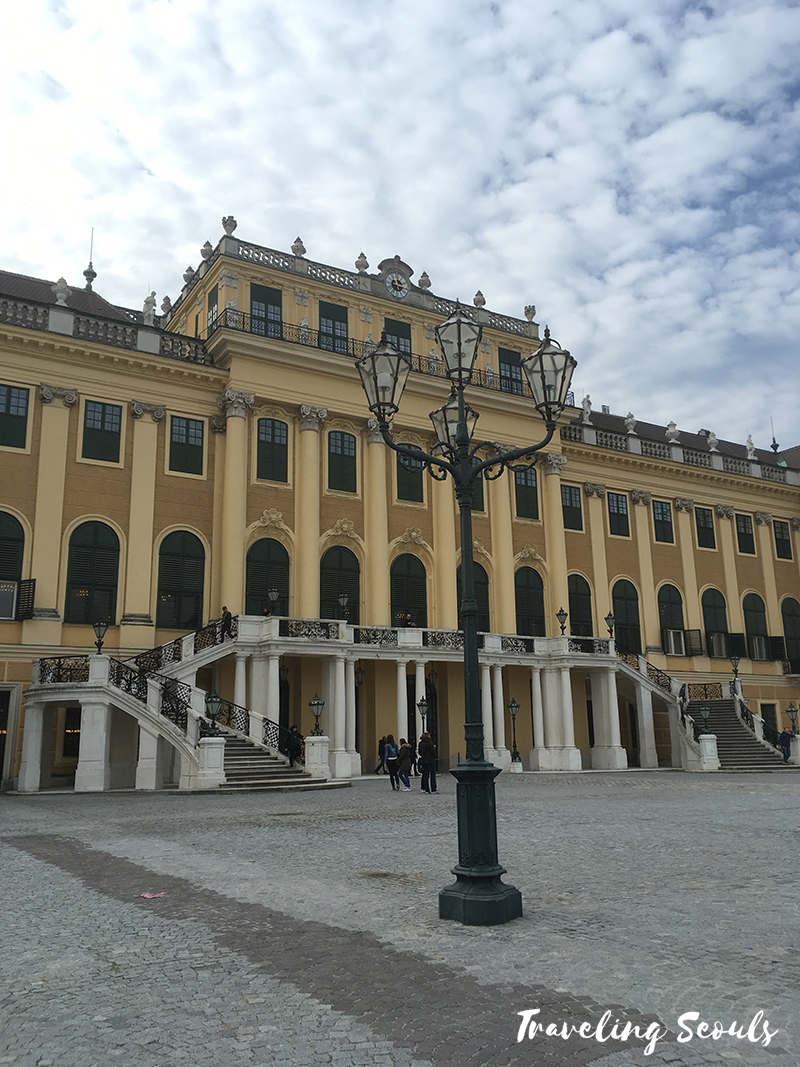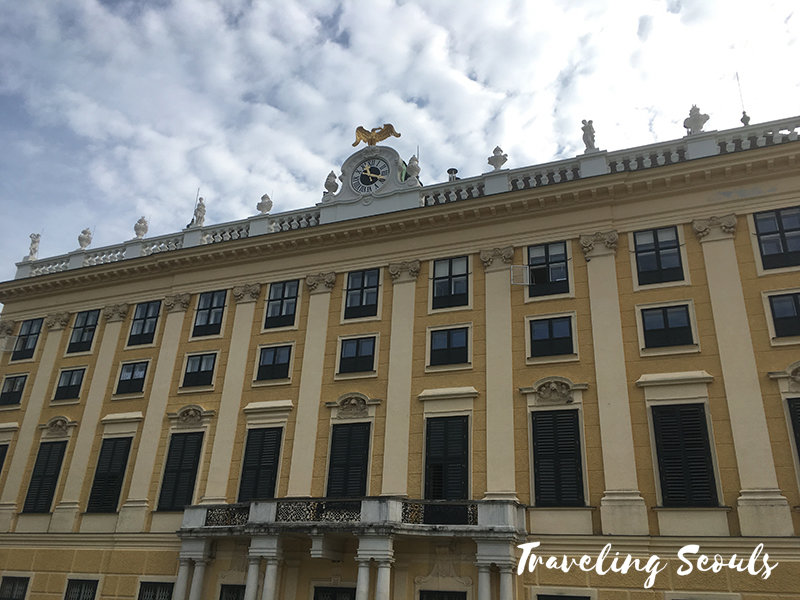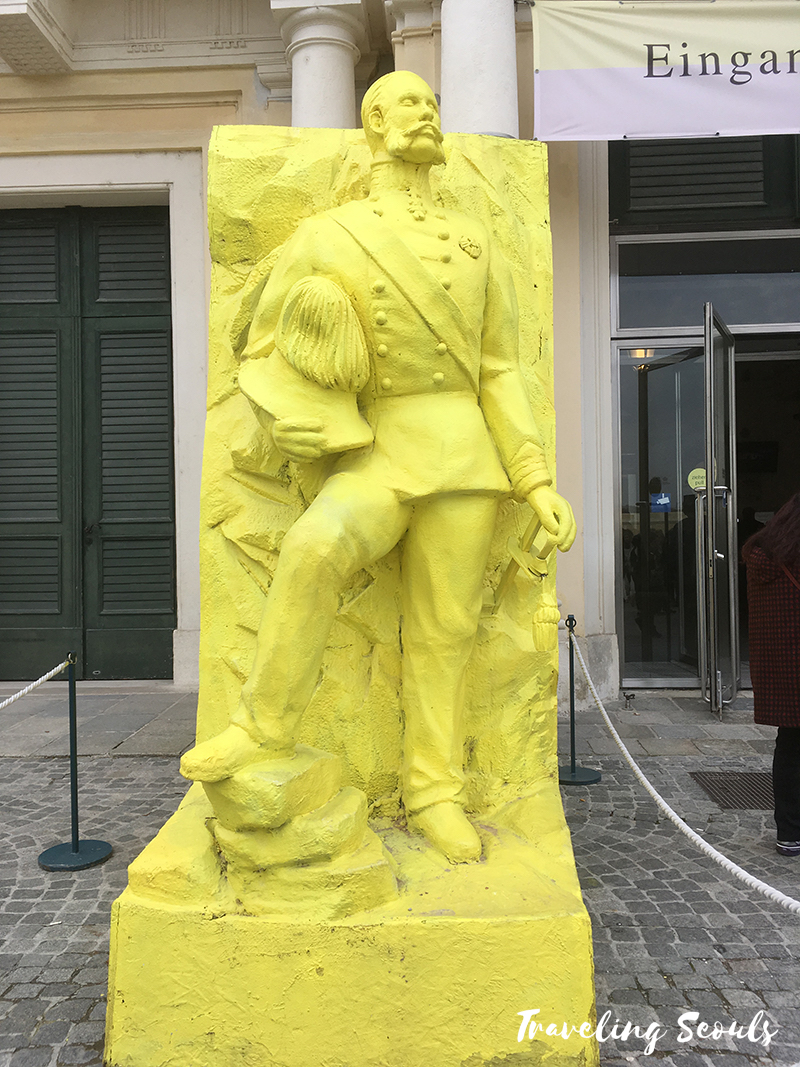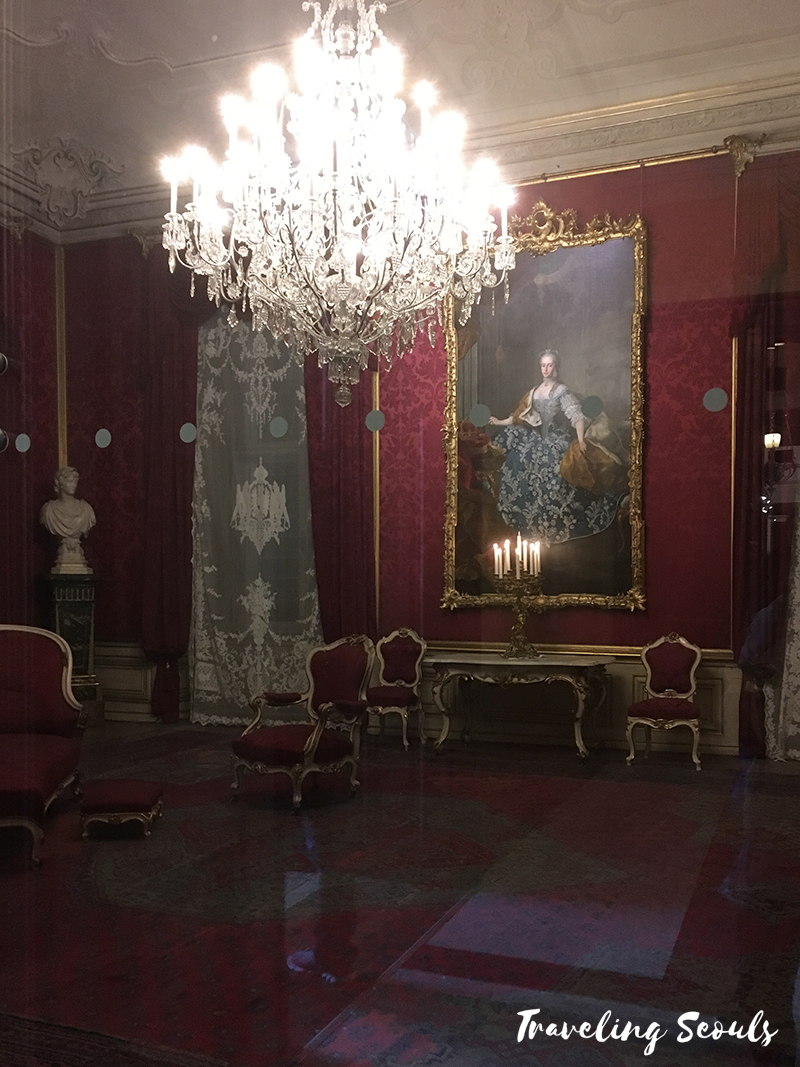 Once the imperial summer palace to Maria Theresa, this 1,441 Baraoque-styled summer home, was a beauty to walk through. Piano Man did a biography study of Mozart and learned that Mozart conducted his first performance at the age of six in room 17 (if I remember correctly) of Schönbrunn Palace. This learning moment was a highlight for me. It was a nice way to help Piano Man's study of Mozart come alive. Additionally, the ornate nature of the murals on the walls, children's personal dining area, as well as the King's private toilet interested the boys.
TRAVEL TIP: There is no photography allowed inside during the tour, but there are free audio guides as you walk through the tour.
FAMILY TRAVEL TIP: If we weren't traveling with our college students, it might have been worth it to get a family pass. You can save up to 50% off combination sties around Schönbrunn Palace, such as the Palace tour, Children's Museum, and Hof Palace.
Gardens at Schönbrunn Palace
Had I done some research, we would have taken the boys to the labryinth (maze) in the gardens, which you have to pay to enter. There is also a zoo that you can enter for a fee as well. But I think the best part had to be beautiful palace gardens that turned into a free city park. To enter into the free park, go to the right of the palace. From there you will see the gate to enter. If you walk left, you have to pay to enter the Privy Garden (aka Crown Prince Rudolf Garden), which I heard is beautiful and well worth it.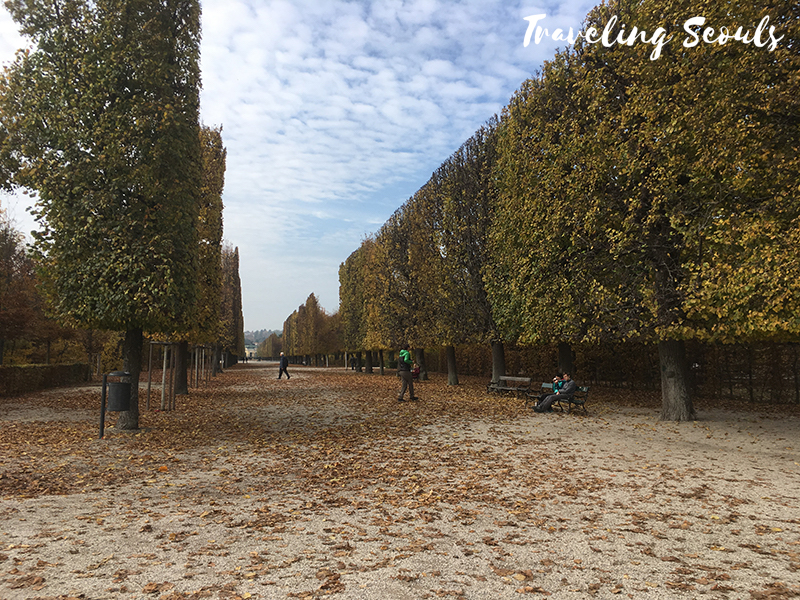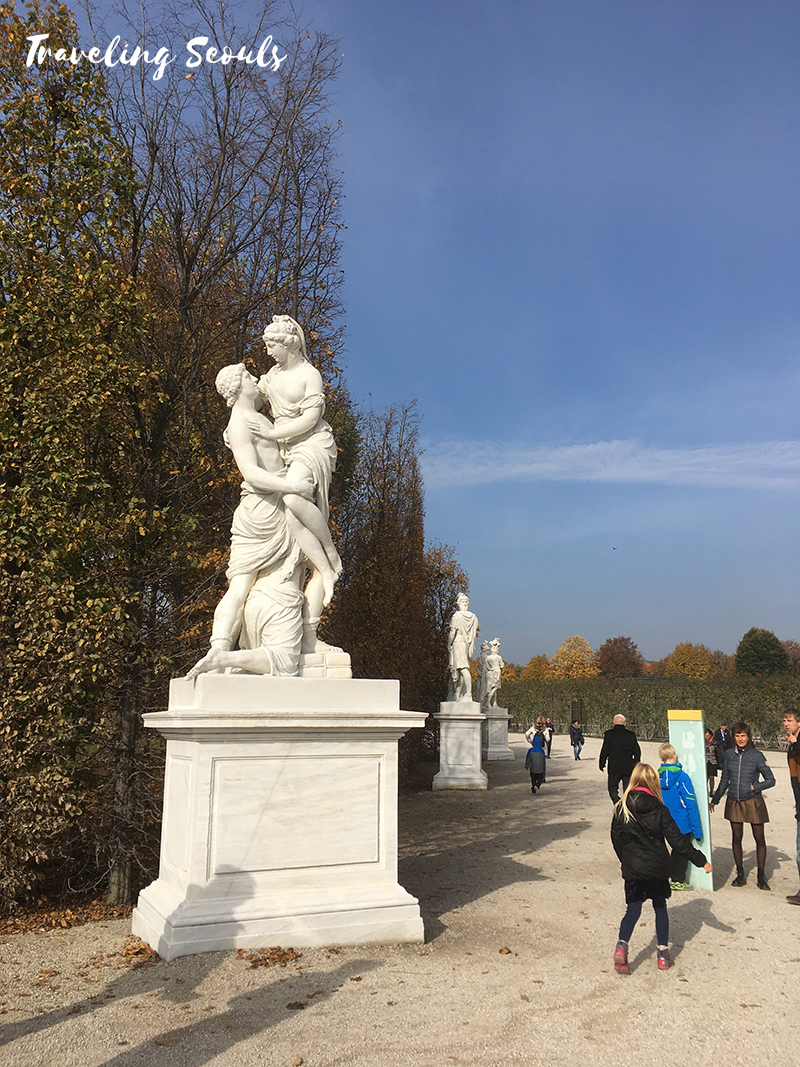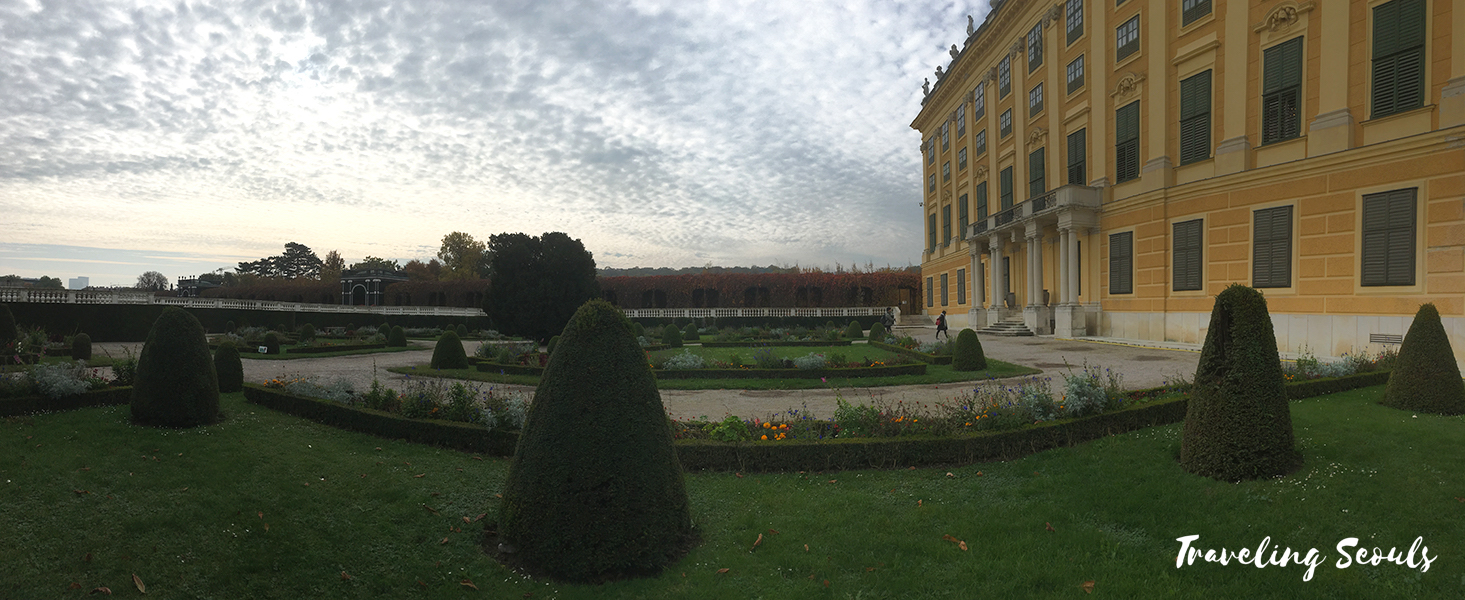 The Belvedere and Museum
Our tour guide mentioned that the Belvedere used to be the home of the imperial home of the Habsburg dynasty, but it is now turned into a museum, which houses modern art.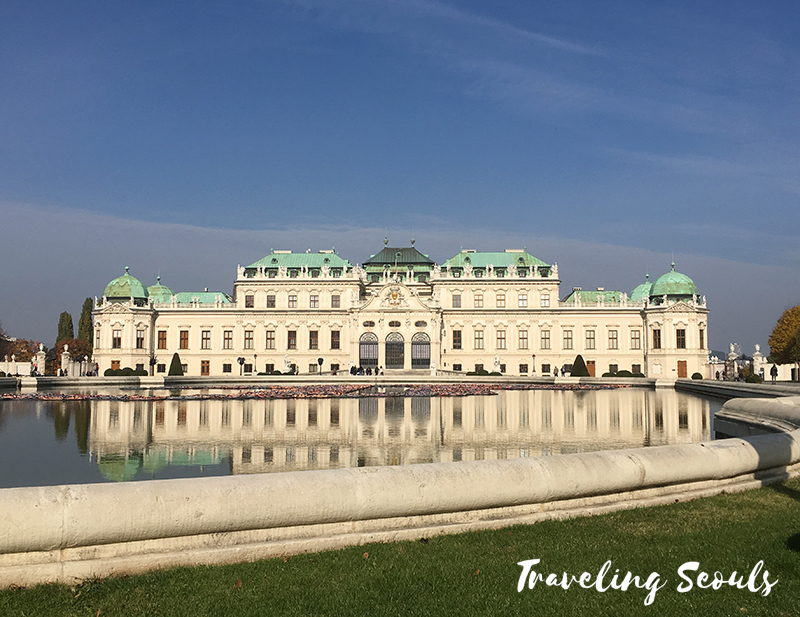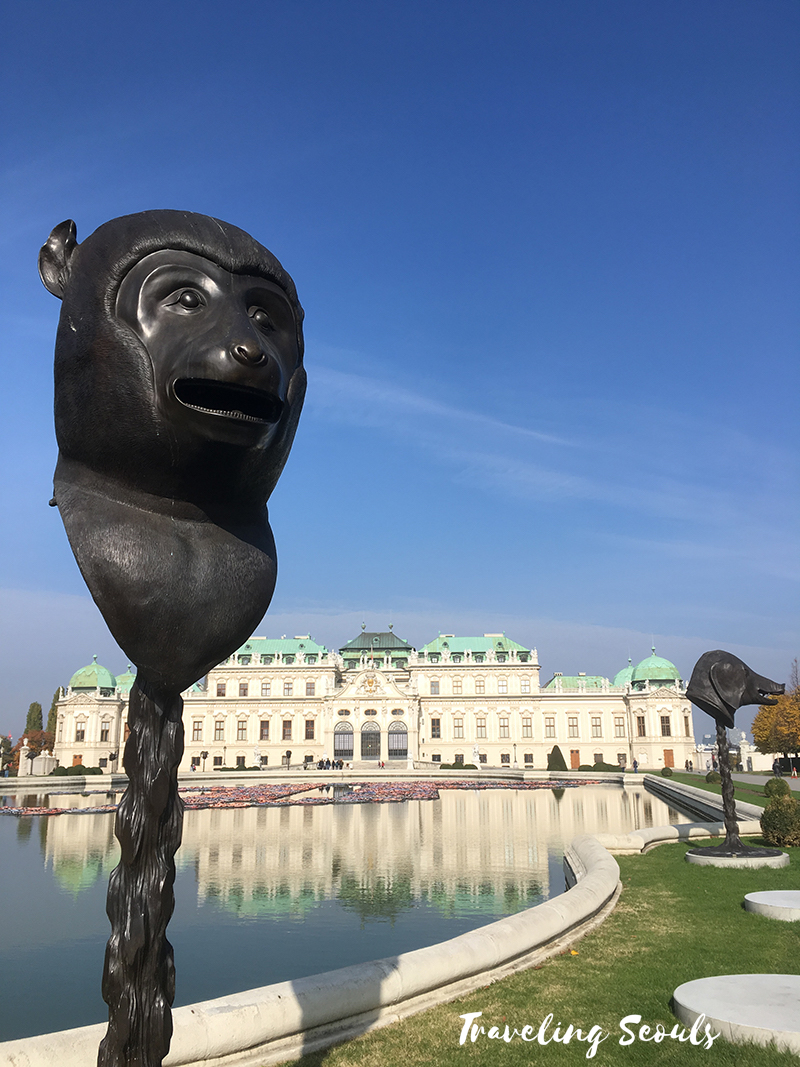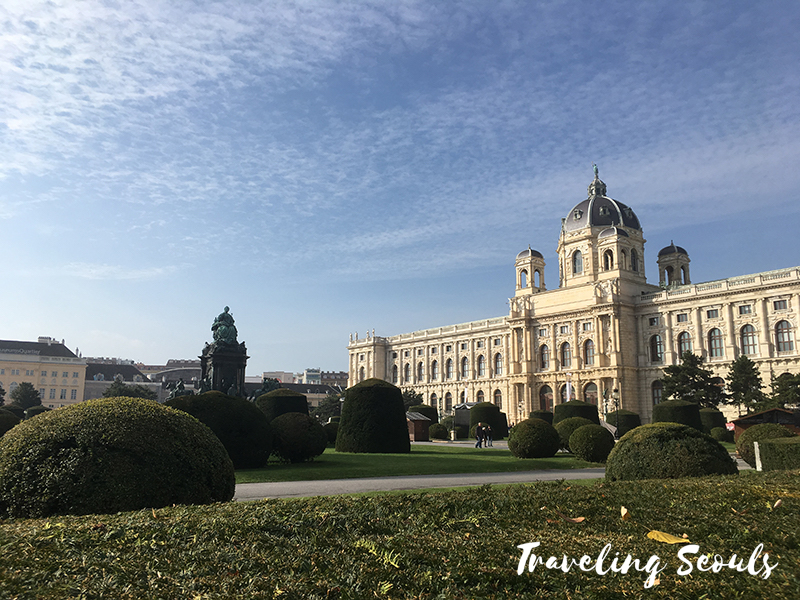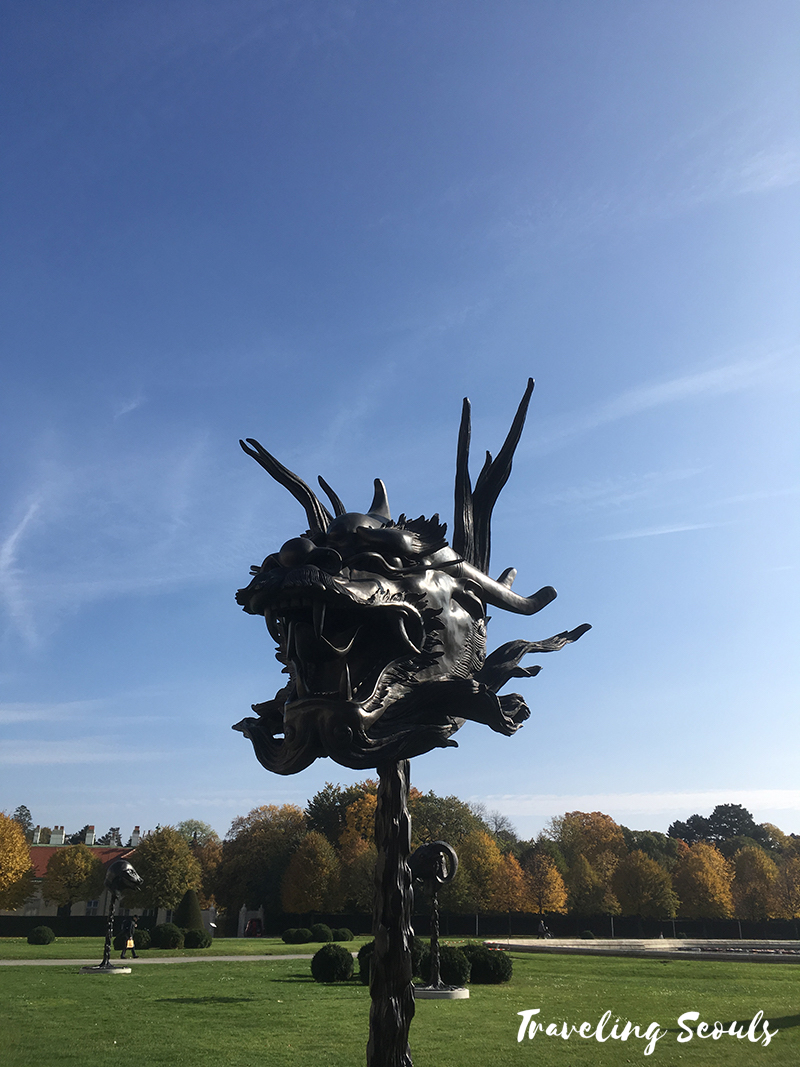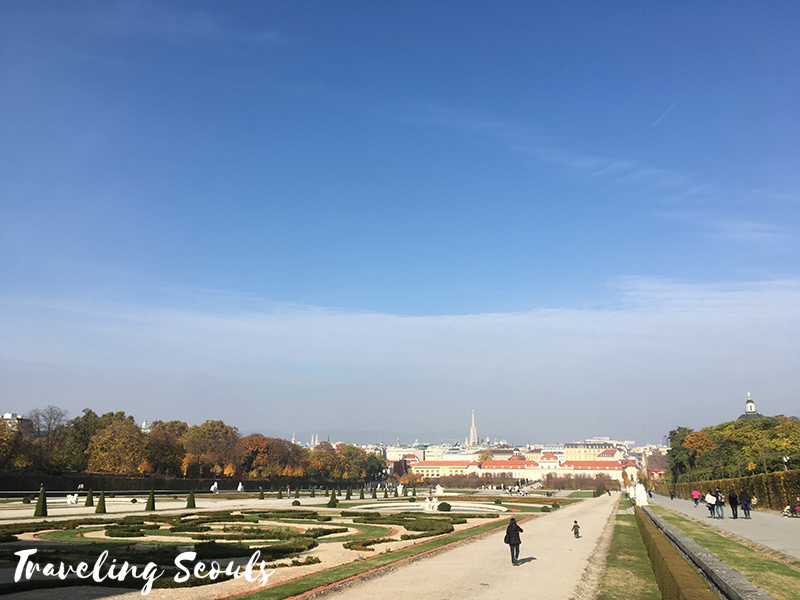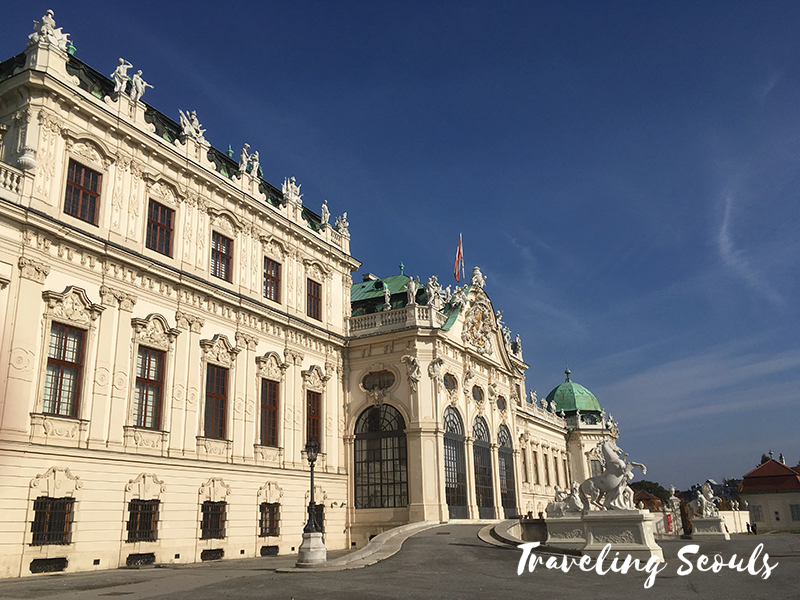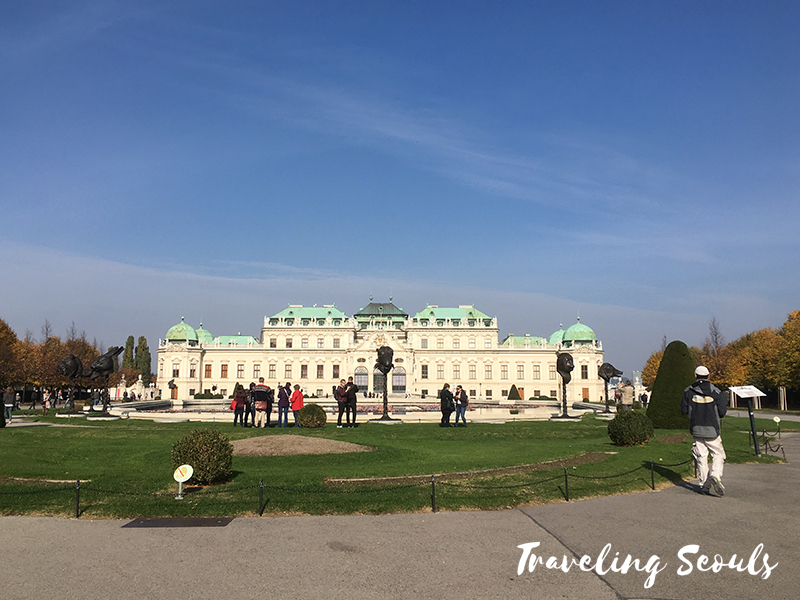 TRAVEL TIP: If you want to see the Klimt's "The Kiss," then you will want to make a pit stop and go inside to check it out for yourself. If I had the opportunity, I stop inside and see this famous piece of art work. (But it's not cheap at 20 EUR to go inside for one adult ticket.)
RELATED: Van Gogh Museum in Amsterdam
City Tour of the City Centre
We rode into the city and took a walking tour of the city centre. After a long drive in the morning and two tours of beautiful buildings in Vienna, the boys weren't too excited about walking the afternoon around the city. However, I have to say that the stores and fancy shopping street near St. Stephen's Cathedral reminded me of the shopping centre in Prague.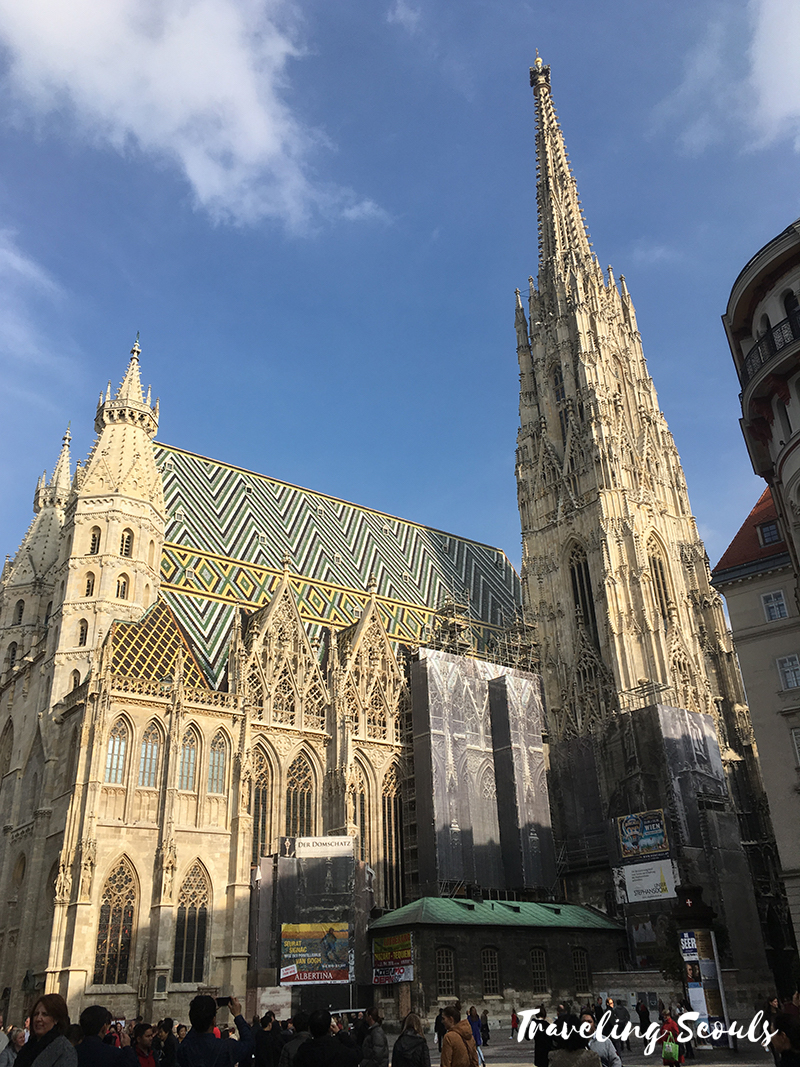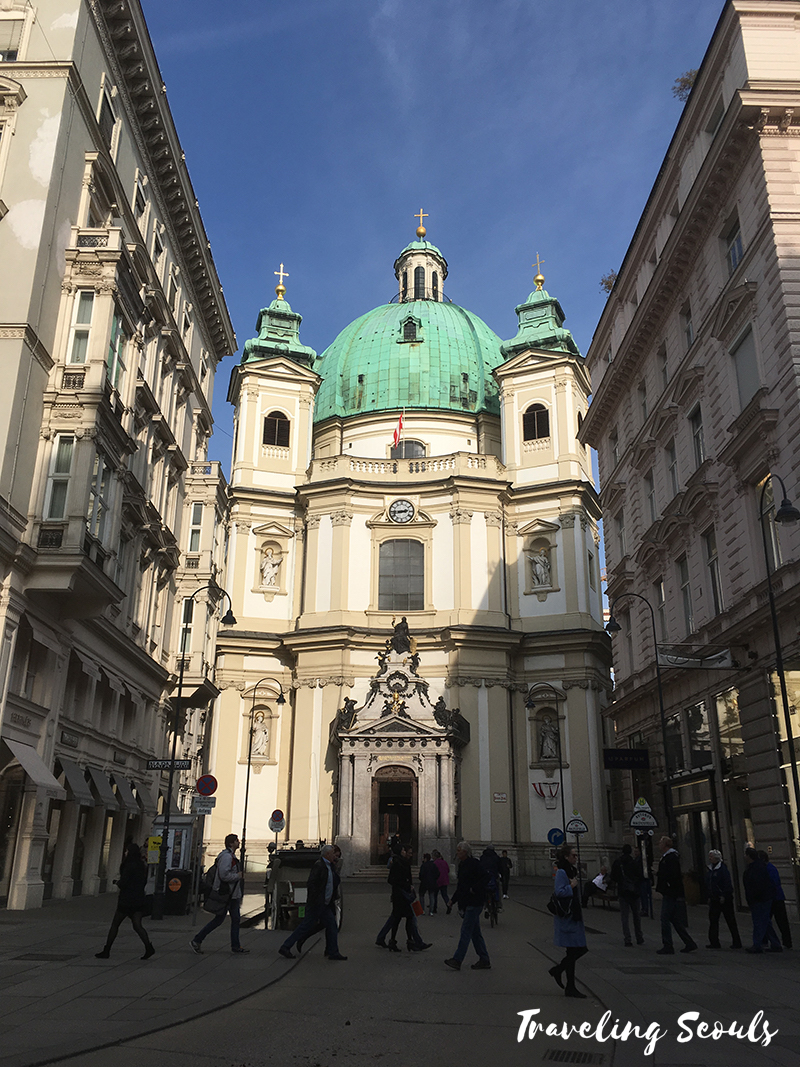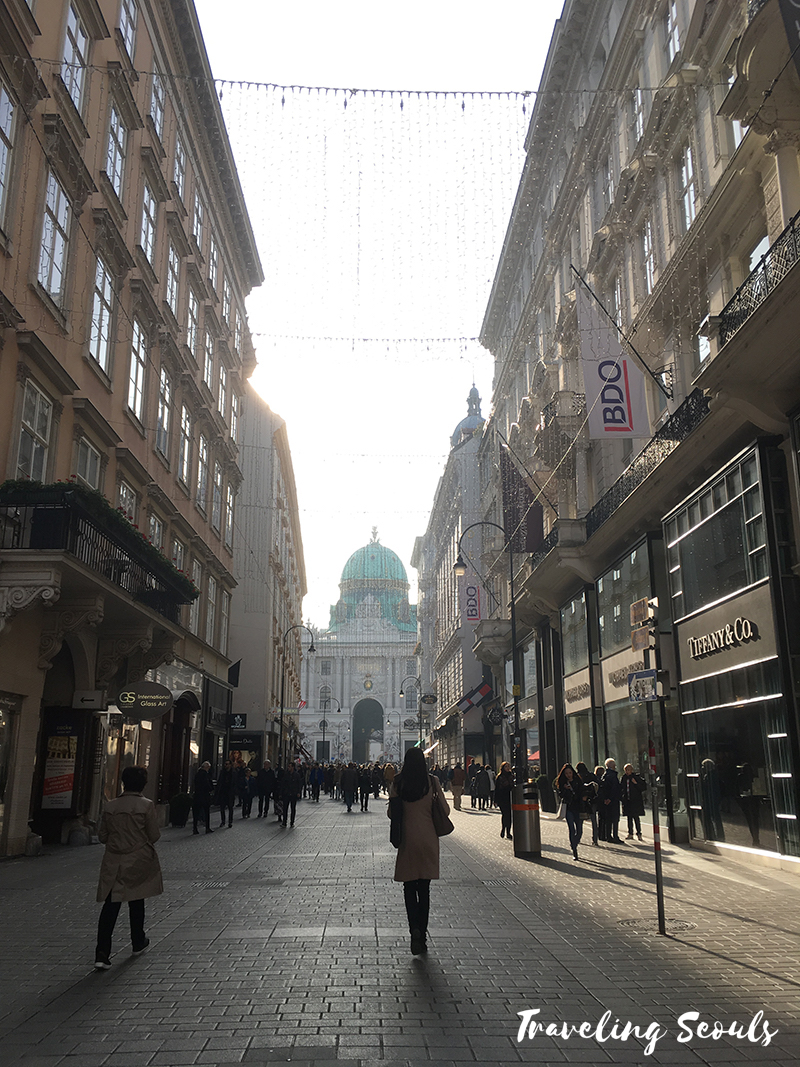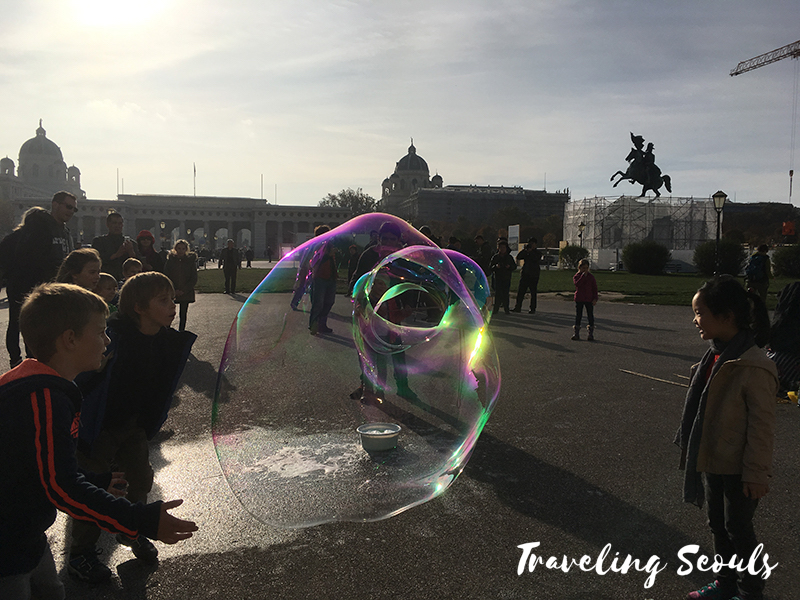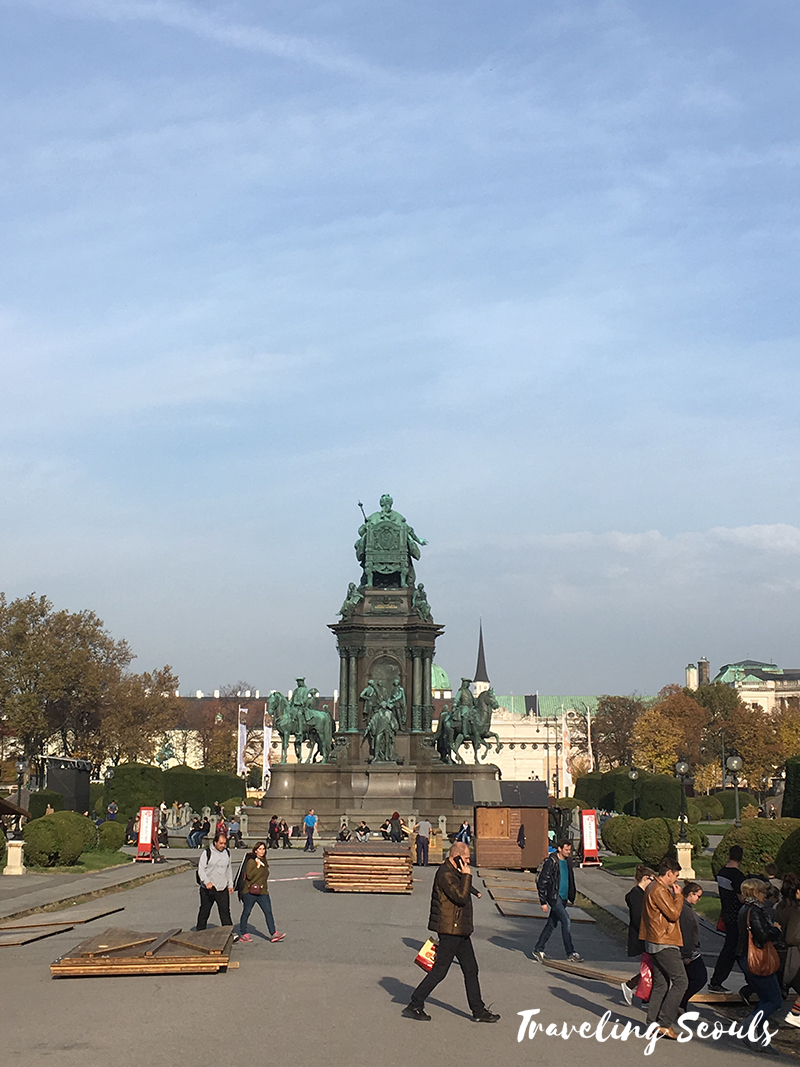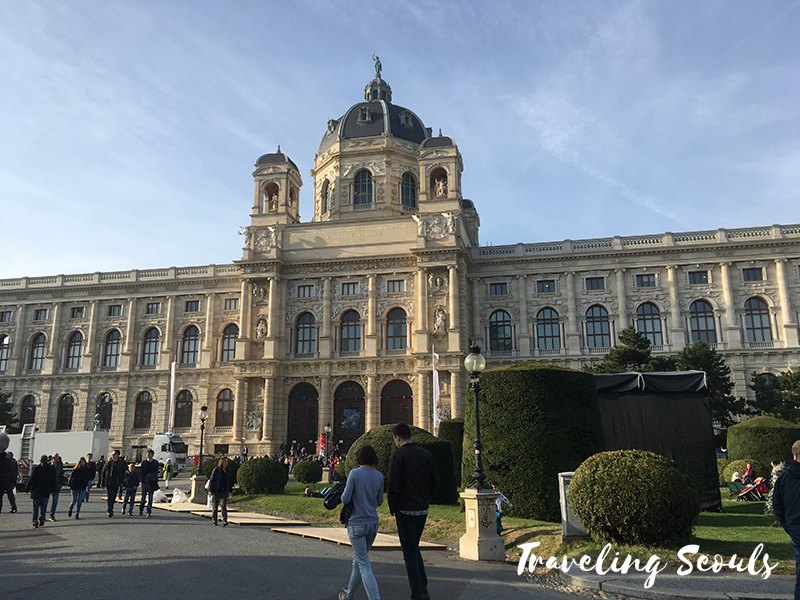 ZOOM Children's Museum
While our students ventured off into different museums and sights, I took our boys to ZOOM Children's Museum. We checked the website for tickets, but all of the exhibits were fully booked online. We took a chance and asked at the front desk if there were any last-minute openings. Thankfully, they had an opening for the Hand-On Exhibit's Eyes/Ears Senses exhibit. What's so great about this museum was the price – $5 for adults and free for children.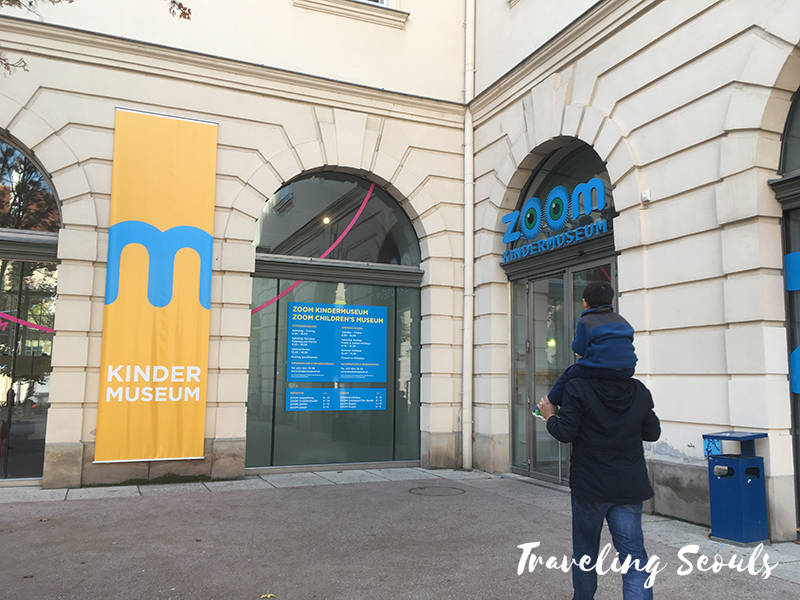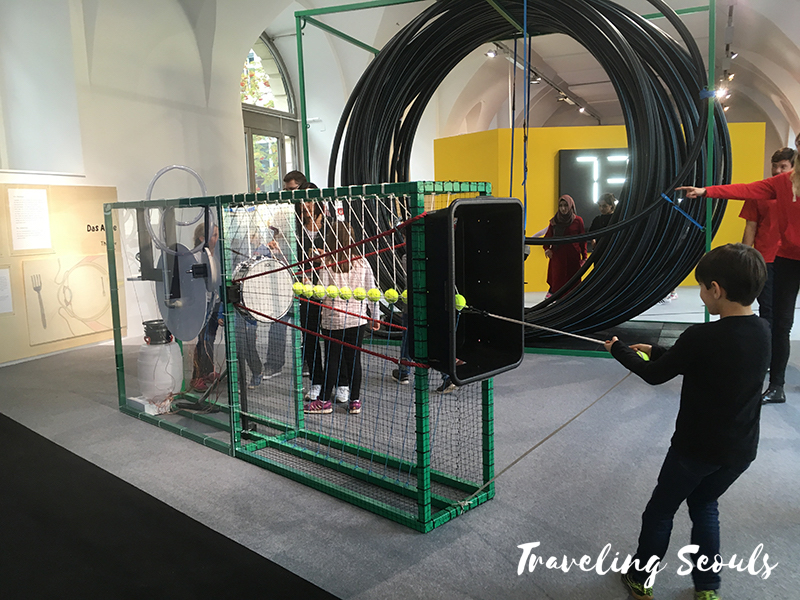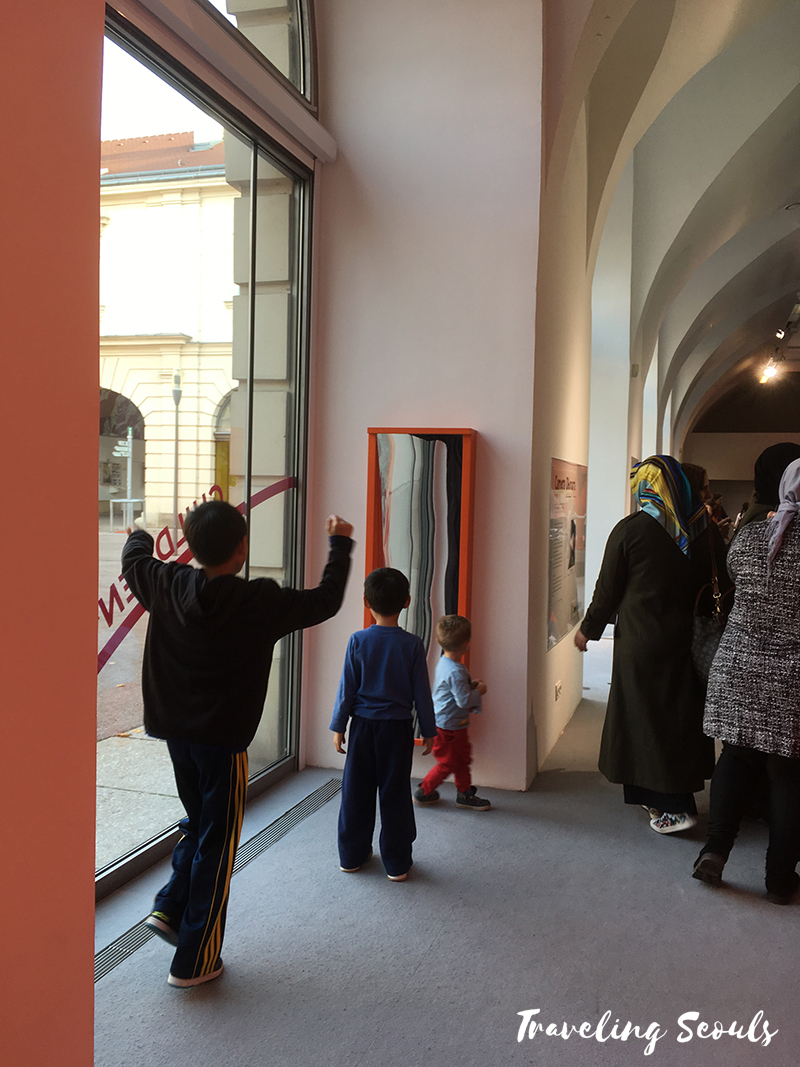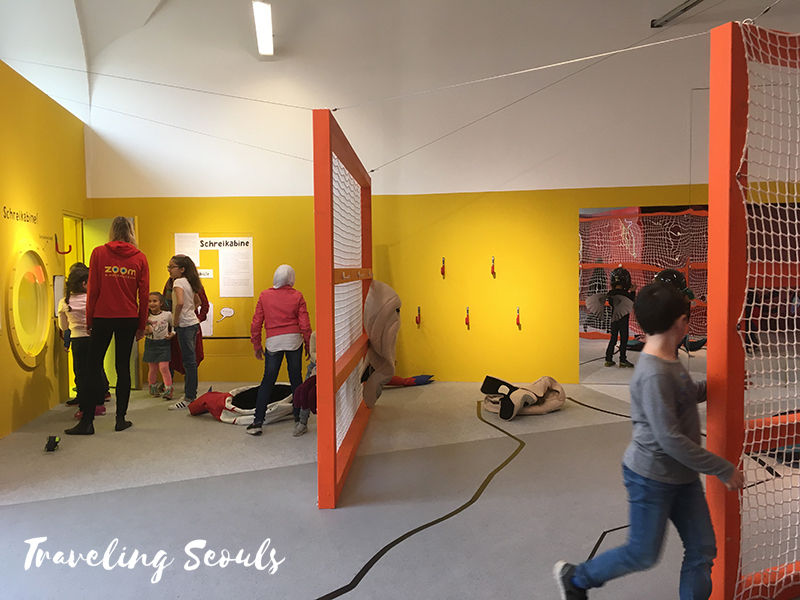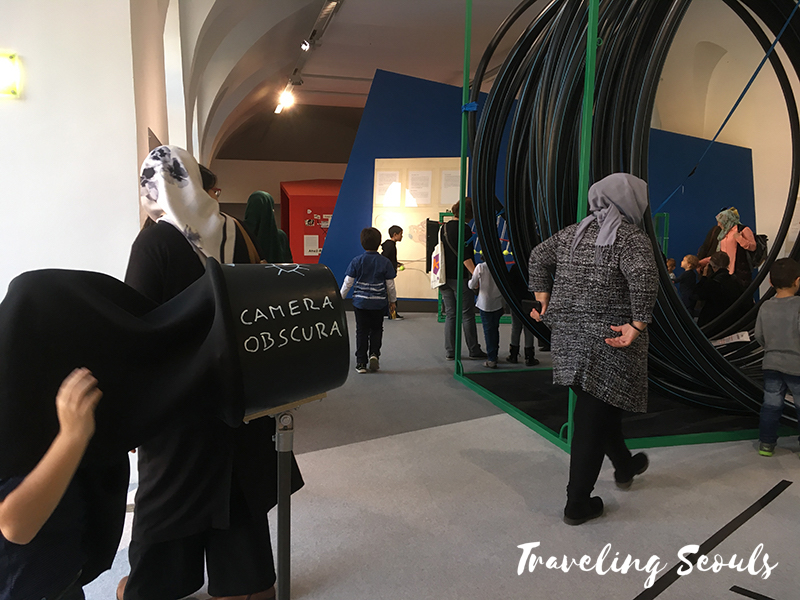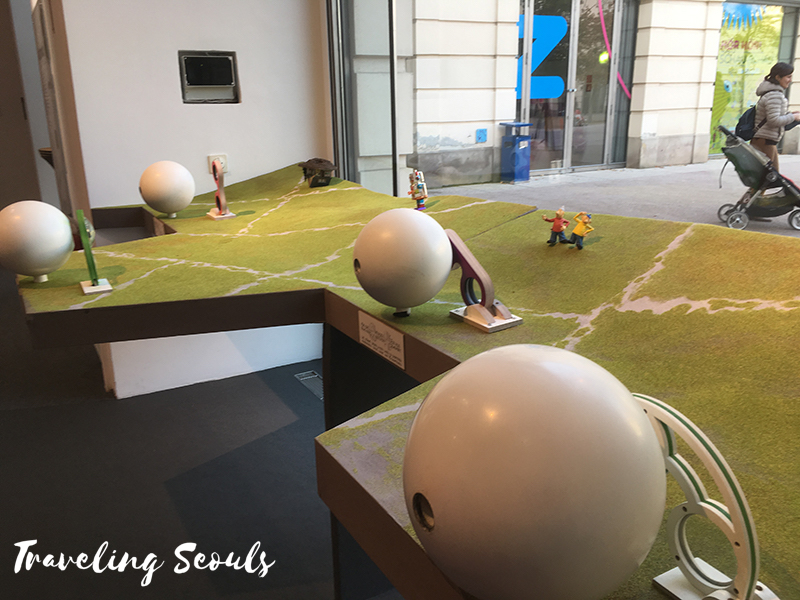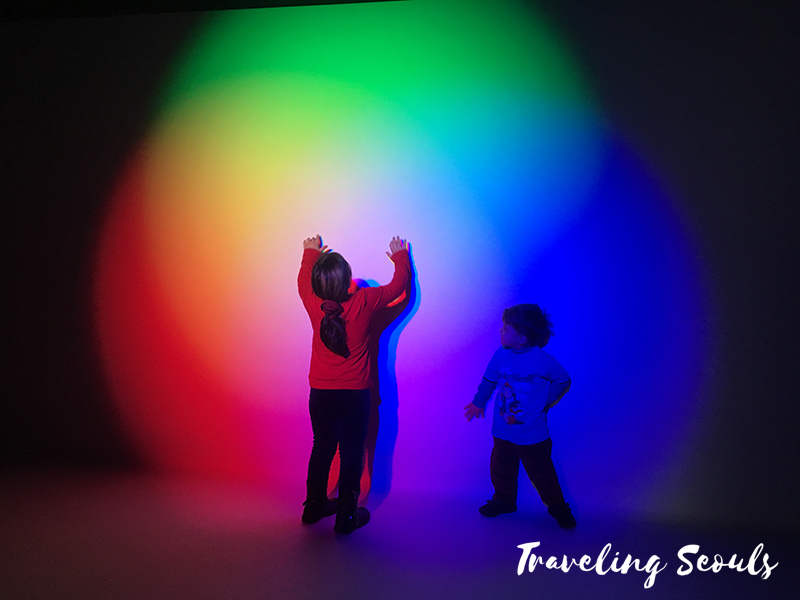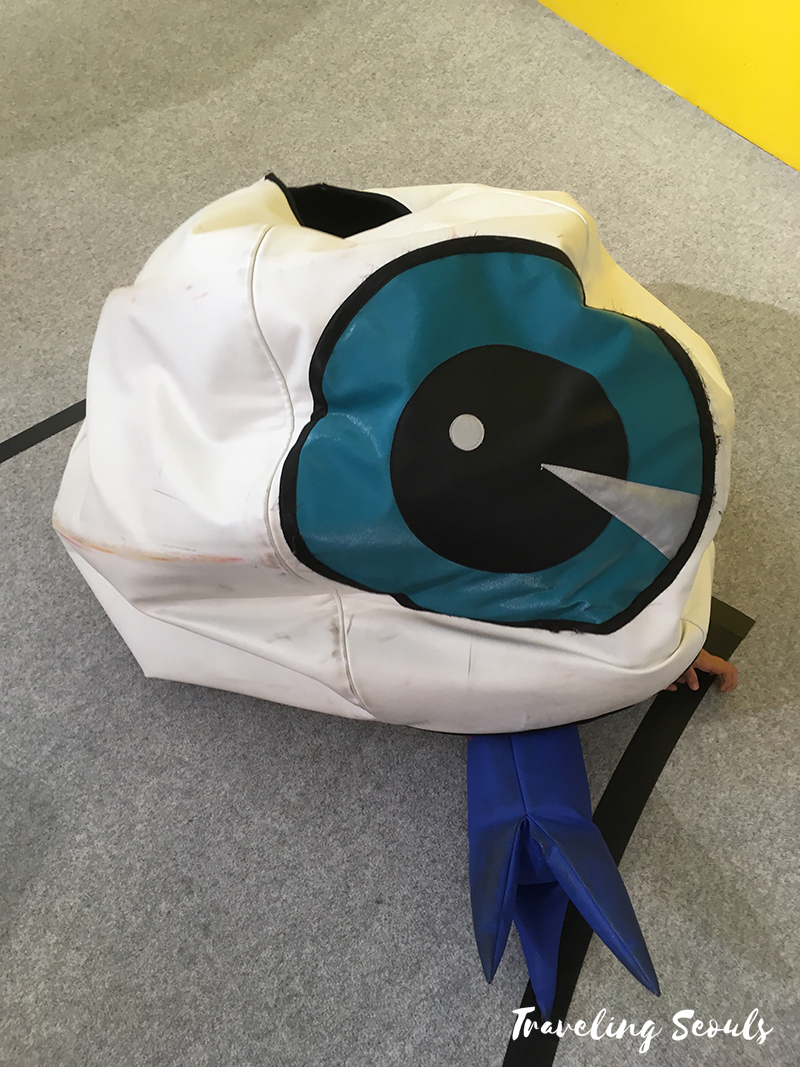 TRAVEL TIP: You can call ahead and see if you can get on a waiting list ot enter the exhibit.
Overall, it was a nice little break from thr walking tour. Unlike other children's museum, where you can roam free around all the exhibits, ZOOM focuses on one area and provides more educational engagement in small group settings. It was quite nice that the teacher spoke in German and English.
RELATED: Indianapolis Children's Museum | Grand Rapids Children's Museum | Cyprus' Rota Children's Museum | Chicago's Museum of Science and Industry 
The Drive Home
Our tour guide told us to meet back at the bus by 5:00 pm, and our day trip to Vienna – just like that. A full eight hour day in Vienna, and we hit up couple of the major sights, especially the tour inside Schönbrunn Palace.
NEXT TIME: Should there be another opportunity to visit, I would like to check out the Albertina and see Klimt's "The Kiss" inside The Belvedere. But I think I will wait until the boys are older, when they can appreciate art (from my perspective).
Pin It for Later: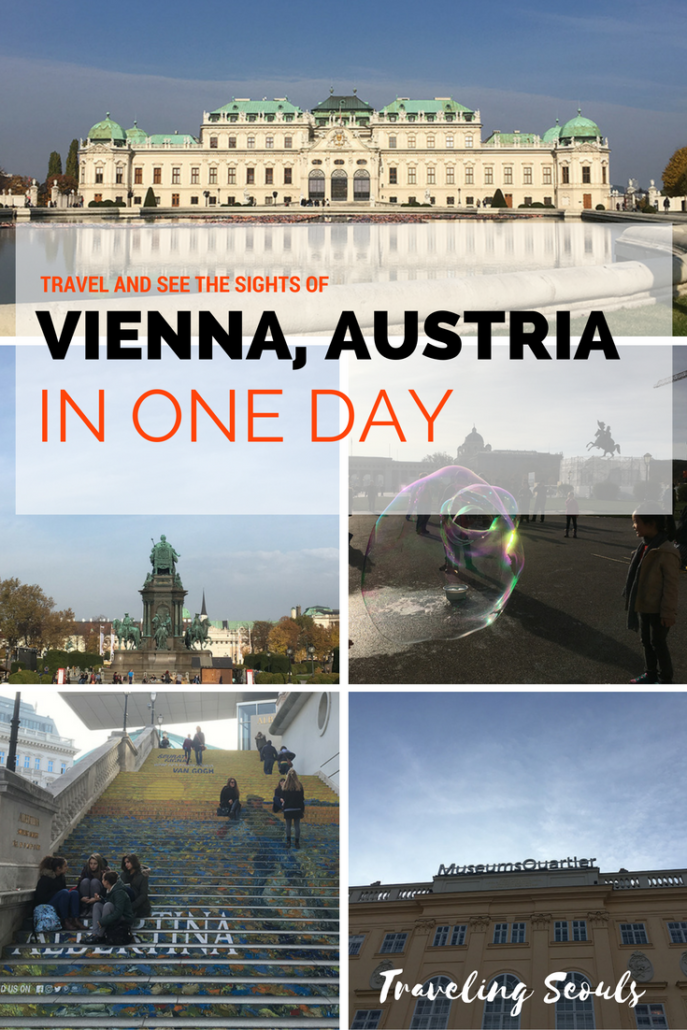 Please follow and like via: