It's one of those moments you never wish anyone to experience when traveling or living abroad  – going to the dreaded hospital. I can't even stand going to the hospital in the States, but it was our reality for the past week. Having only heard several expat's personal stories of hospitals in Budapest, hospitals were not on my bucket list of places to see in Hungary.
I won't share details of who, what, where, or why. Rather, I will show a visual story of the details inside one of the better state hospitals in Budapest.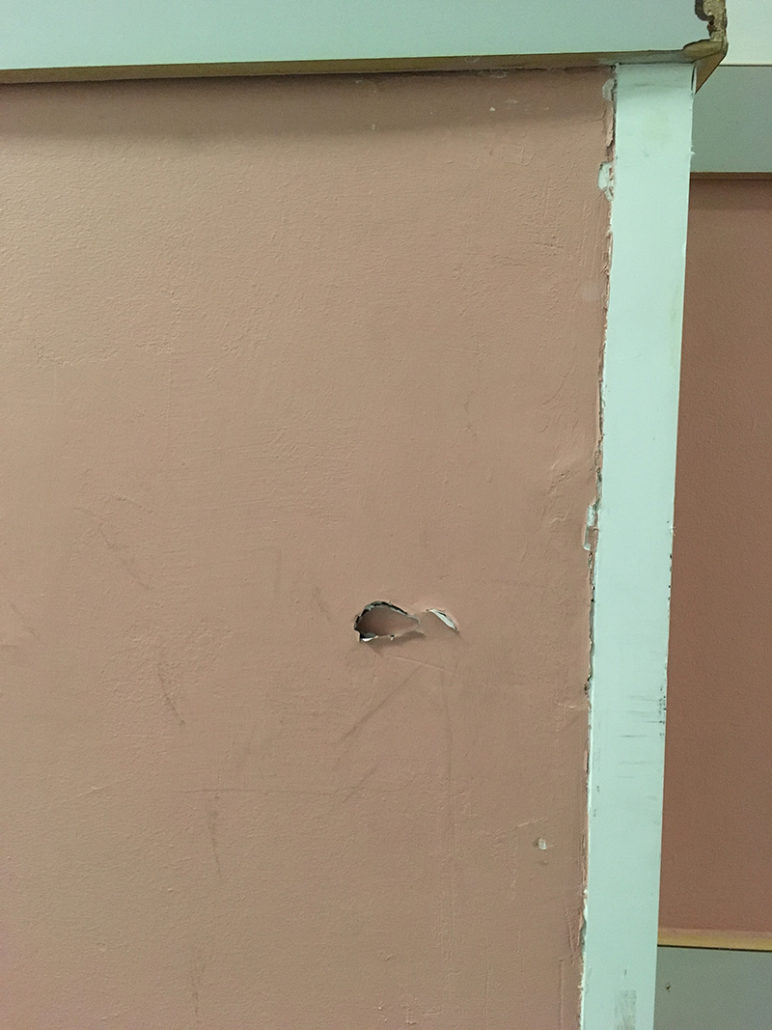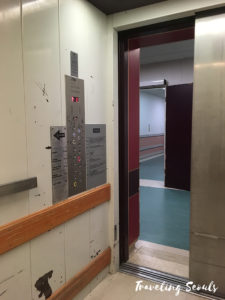 When you walk through the corridor, it's hard not to notice the peeling wallpaper, holes in the wall, scuffed up furniture, and several groups of people waiting outside for their turn to see a healthcare professional. When I finally made my way to the room, it looked like this: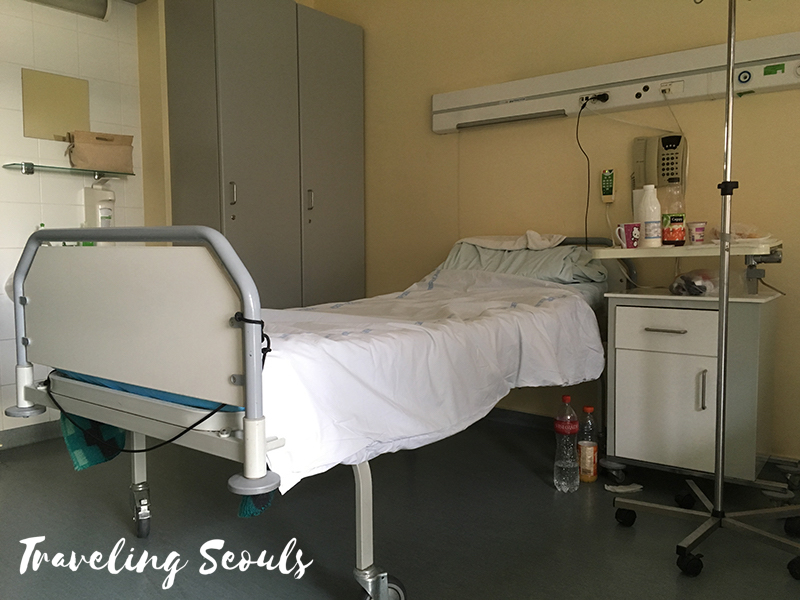 There wasn't much to look at. At least there was an exterior shared patio space between all the patients on the same side of the hallway, which, on the one hand, gives patients a little more breathing room. However, on the other hand, there is a lack of privacy as the trade off.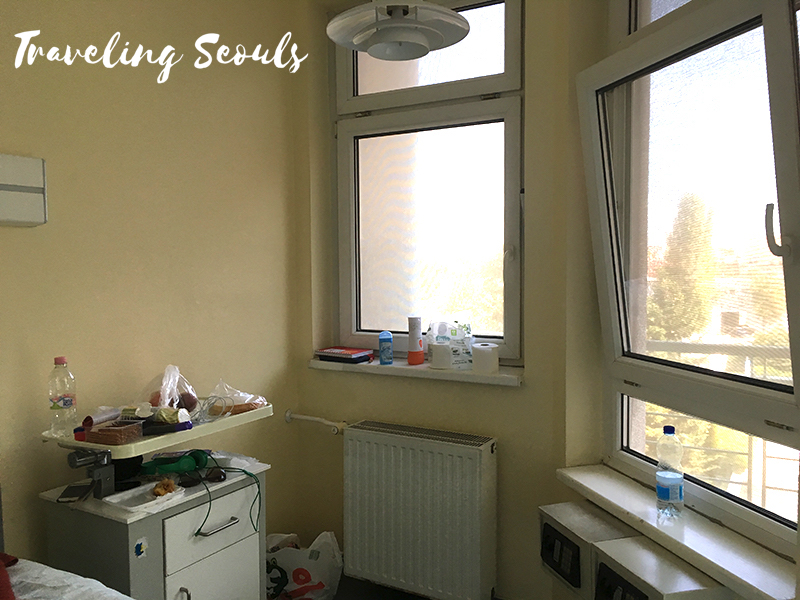 Below, are two images of restrooms. The left image shows a non-lit, non-faucet bathroom for visitors. (This is why the image is darker on the left.) The right image is the restroom for patients, but you need to BYOHW (bring your own hand wash soap) and BYOTP (bring your own toilet paper). One day, I noticed the cleaner cleaning this non-working restroom. For the life of me, I could not understand why, since I never saw a person use this bathroom. We all waited for the other functioning visitor restroom.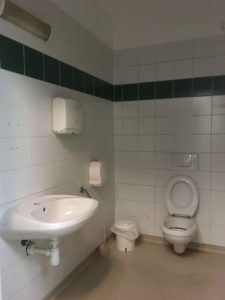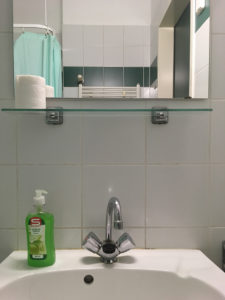 Hospital Food
Here's the low down on meals. For breakfast, you get two slices of bread, slice of meat (bologna?). For lunch, that is considered your main meal. It's really hit or miss. For dinner, it's another loaf of bread, a slice of lunch meat, and a warm cup of yogurt. Please note, you don't get any liquids. You need to provide your own water, juice, etc.
Repeat. Everyday.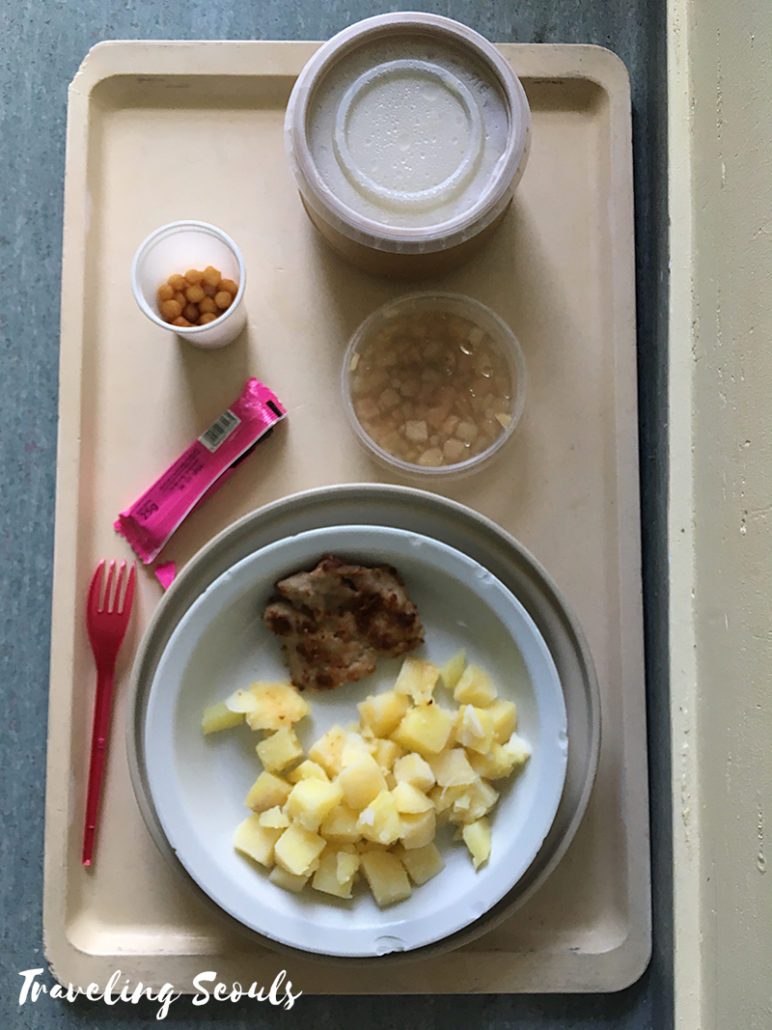 Things to Bring to the Hospital
If you happen to be in a situation where you are admitted to a state-run hospital in Budapest, you will need to pack a weekend bag like you would at an Air BnB, such as: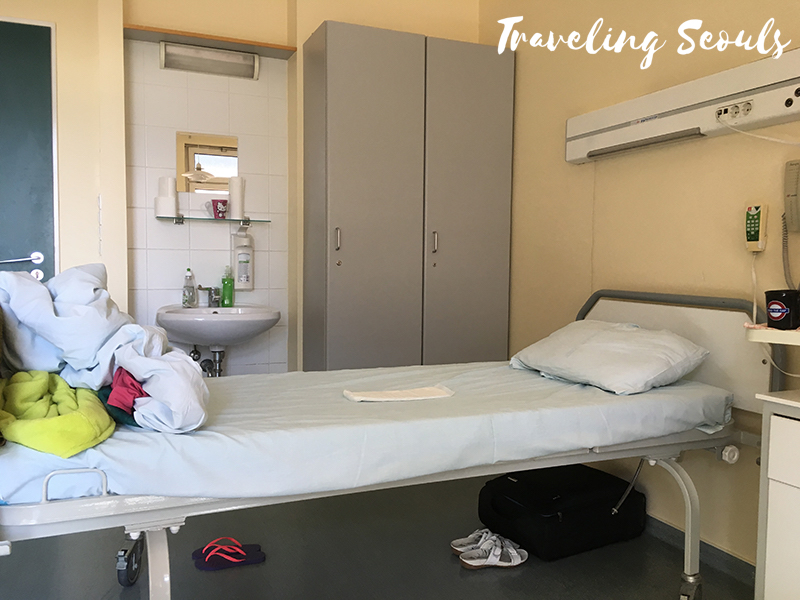 extra clothes (because you don't change into a gown)
soap
shampoo
hand washing liquid (because they don't have that at the sinks)
toilet paper (because they don't have toilet paper stocked in the bathroom for the patient or visitors)
towel (if you plan on staying overnight)
shower shoes
water
fruit/snacks
Some Lessons
I learned a great deal about how universal healthcare can vary from one country to another. Also, I realized that having a male guardian (e.g., your spouse, significant other, parent, etc.) is helpful in times like this. In many ways, it was like this in Cyprus when I spoke with a male customer service representative who purposely hung up the phone during our conversation. Moments later, Prof called back stating politely that the individual hung up the phone on me. He apologized to Prof, but not to me. It was a stark reminder of how I was not living in the States.
There were other things to note, but I digress. Okay, here's one other detail that I took note:
The nurse needed a napkin for some reason. I saw a paper towel, handed a piece to her. She folded it into a square and used it to rip the IV tube out. No gloves. No hospital-issued tissues. Just good ole' fashioned mama style TLC.
Have you seen a health care professional while abroad? What were some of your experiences?
Related:
NOTE: This post is linked up with the Weekend Wanderlust Community. Join in the fun here!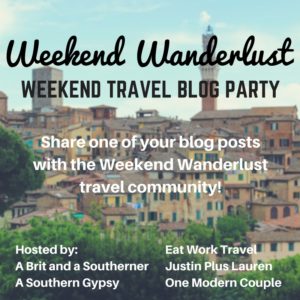 Please follow and like via: