When you are traveling, sometimes you need to bring some things to help make the time go faster. Electronic devices are a must these days (iPad, Kindle, etc.), but let's not forget about good ole fashioned games. Here are the various types of games we play:
Board Games (e.g., Monopoly, Scrabble, Chutes and Ladders, Candyland, Battleship, Sorry, etc.)
Paper Games (e.g., Tic-Tac-Toe, Hangman, Dot-to-Dot, etc.)
Word Games (e.g., Alphabet Game, Rhyming Game, Twenty Questions, I Spy, etc.)
Paper games are great when you can sit down and play while waiting for your next flight. Word games are great on road trips, and board games are great when you are home. But what if you want to play a game that needs to be more mobile?
Card games are the answer. Packing card games are especially important to help transition into a new home a smooth one. Our boys enjoy playing card games to help pass the time, but it also keeps us close as a family.
Here are our top card games that we take and play: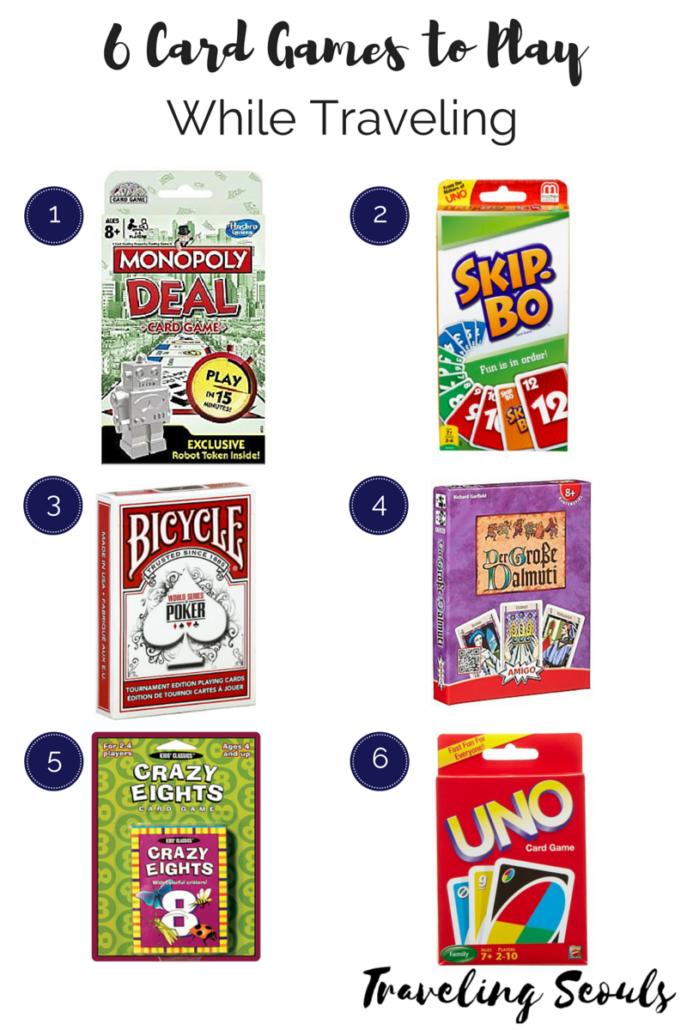 (DISCLAIMER: This post contains affiliate links.)
1. Monopoly Deal Card Game
If you enjoy Monopoly, but don't like the length at which one must play, then you will L-O-V-E Monopoly Deal. It's a fast game, and your older kids can play this.
There is an interesting back story to this game. I purchased a whole bunch of Monopoly Deal card game sets for a baby shower, and it turned out to be a phenomenon. Friends on Facebook shared images of people playing this game, then their friends played it, and soon ALL of our U of M alumni friends on Facebook were playing. It was insane. I had never seen such passion for this game until I saw it on social media. You could start a social media craze with this game too!
2. SKIP BO Card Game
The objective of this large deck of cards (162 cards in total) is to get rid of your entire stockpile out of a potential of four stockpiles. I have played this game with Piano Man, two-on-two, and it can become a long drawn out game with two players.
3. Bicycle Poker Size Standard Index Playing Cards (Blue or Red)
(most versatile)
Of course, I have added a deck of poker cards. If you don't have room in your luggage to take all the above, then take this. You can play almost anything, and even adapt some of the games (shown above) with one deck.
4. The Great Dalmuti
After dinner with some friends, we played this game, The Great Dalmuti, and we were hooked! It's a game of hierarchy and the objective is to get rid of all your cards first. You can play this game into the wee hours into the night. (I promise you we will be playing this with our cohort of college students.)
5. Go Fish/eeBoo Crazy Eights Playing Cards
(perfect for younger audiences)
For your younger children, Go Fish/Crazy Eight are great games to play. With Crazy Eight, matching and sorting are the objectives of the game, and you can go as fast or as slow as you like. Our young Linus enjoys this game when the four of us play together.
6. Uno Card Game
For your younger children in grade school, Uno is a must. It's fast, and they can learn colors and numbers. If you like a challenge, in college and beyond, we played speed Uno. You can double up on the same number as your opponent and bypass them in the round. It's so fast and so fun.
What Do You Do With all These Card Games
We play with them, of course! Since we will be hosting many dinner gatherings with our college students, we thought this would be a great way to build community and connect with our students after hosting dinner at our place.
Related: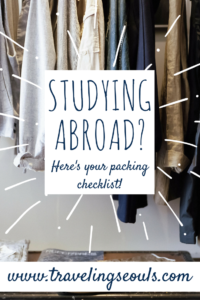 What games do you recommend? Do you have a favorite not listed here? Share with us your favorites!
Please follow and like via: