If you read our post on our road trip to the Upper Peninsula, Michigan, then you know one of the ultimate highlights of our trip was to see Pictured Rocks. What better way to sightsee around Pictured Rocks than going on a two-hour cruise? Our friends, Uncle J and Aunty A, found two cruise sites but decided on Pictured Rocks Cruises.
We went in the early month of June, which was perfect for us. We weren't crammed on the boat with a large group of people. However, the website mentioned that you should book early if you are going in July or August, high sightseeing season. Plus, you'll enjoy the cooler weather without mosquitos to bother you.
There are three types of cruises to choose from:

J&A booked us a Spray Falls Cruise since it covered the beauty of the waterfalls. Perhaps, if we were sans kids, we might have enjoyed the sunset cruise to get some fantastic shots during "golden hour".
We booked the cruise at 2 pm, which worked well for us. We had a late start on our drive from Traverse City, and by the time we arrived, we had 15 minutes to get our daypack, use the facilities, and wait in line.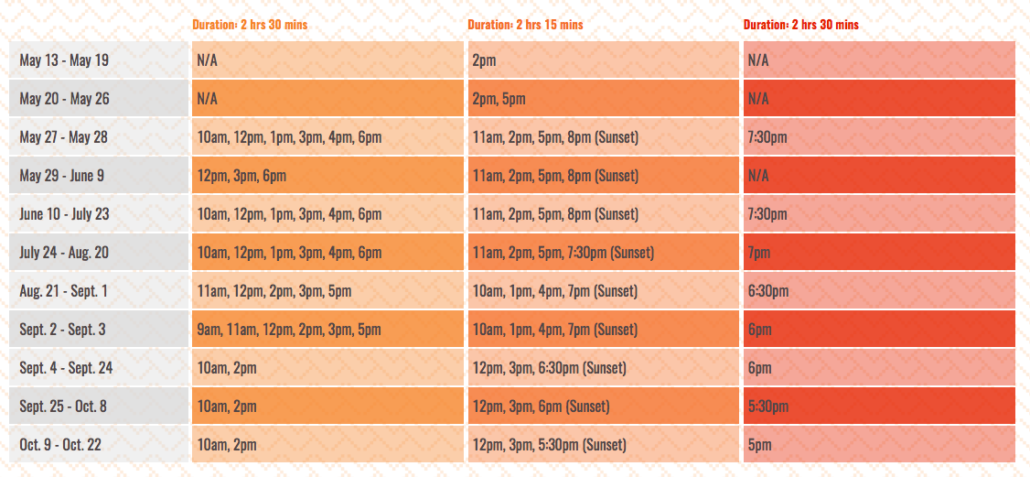 (Photo: 2017 Fares and Schedule)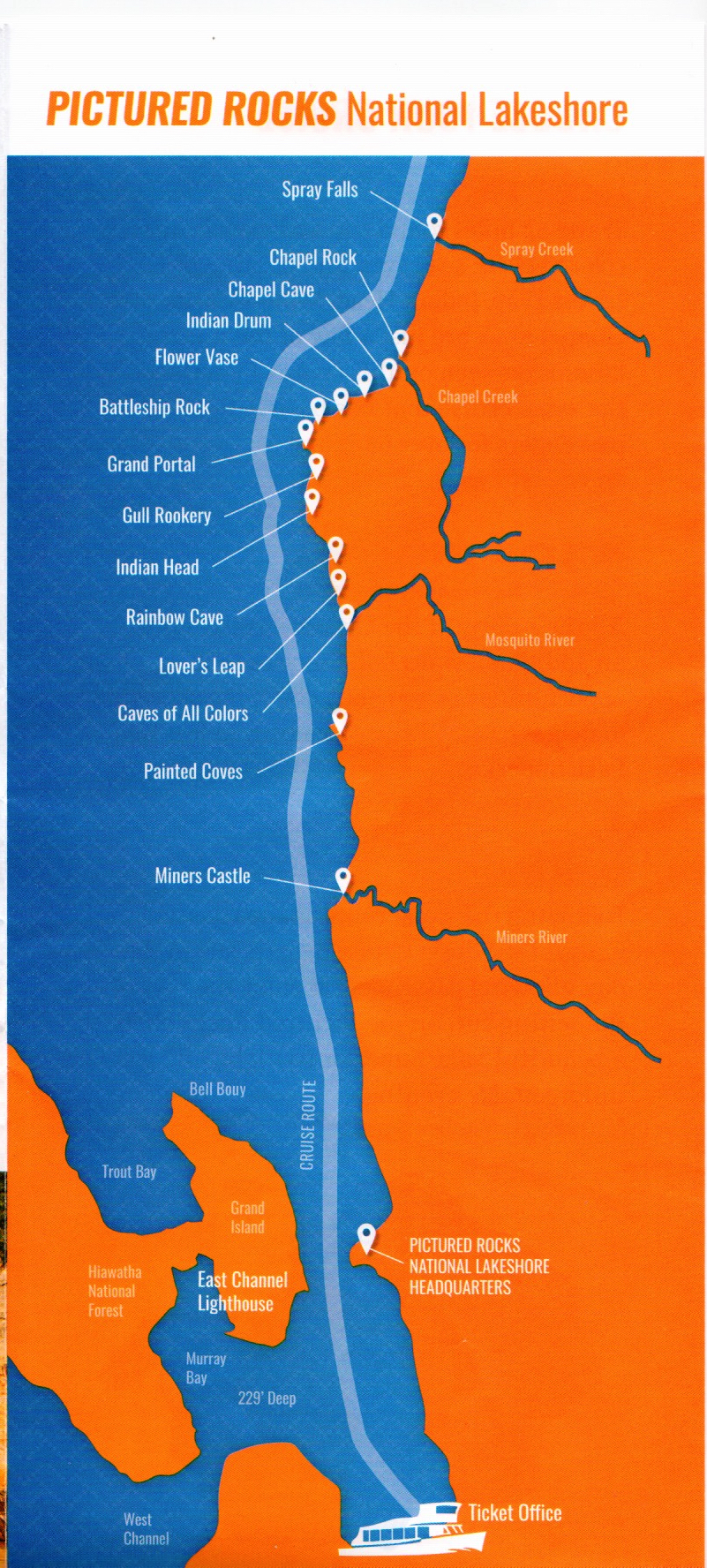 (Photo: map of cruise)
Riding on a Boat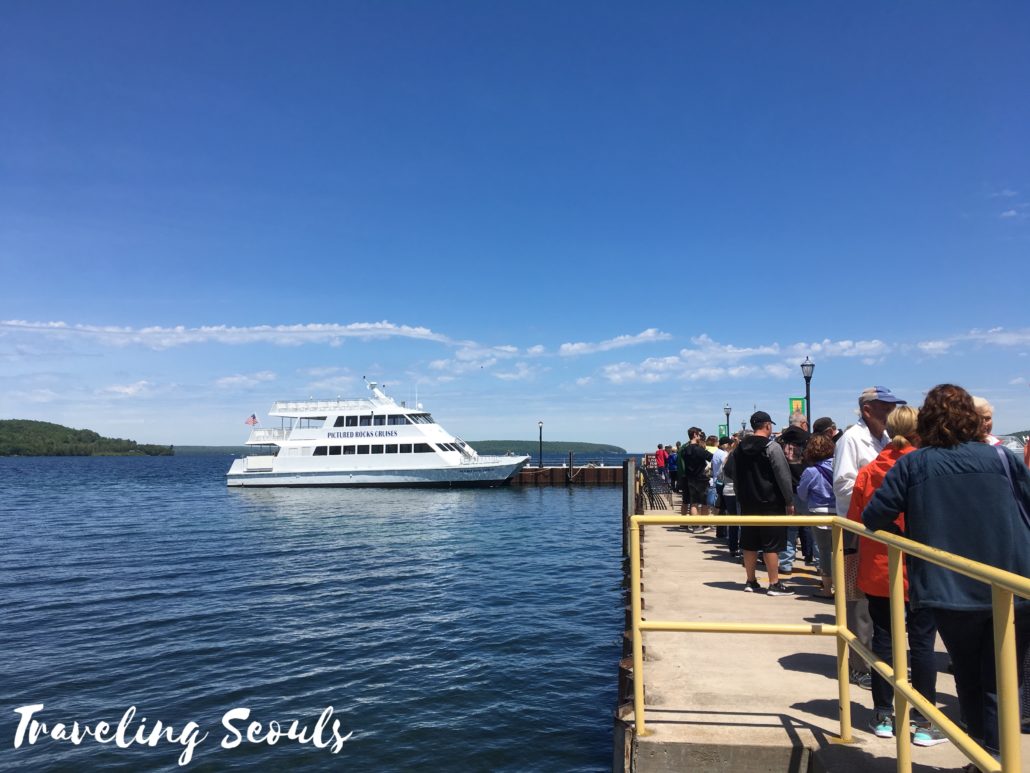 The Spray Falls Cruise is about a two-hour boat ride. There are three tiers. The first level is mostly indoors. The second level has a mix of indoor and outdoor seating in the back. The top level is all outdoor, which offers amazing views if you sit on the outer edges. If you are in the middle, you can get nice views but will have to look through bars and flag poles to get a good shot. It kind of reminded me of our Hop On and Hop Off bus tour in Barcelona. It's fun with the wind in your hair, but not the best for photographs. Plus, if you are on the second or third level, you need to be seated at all times.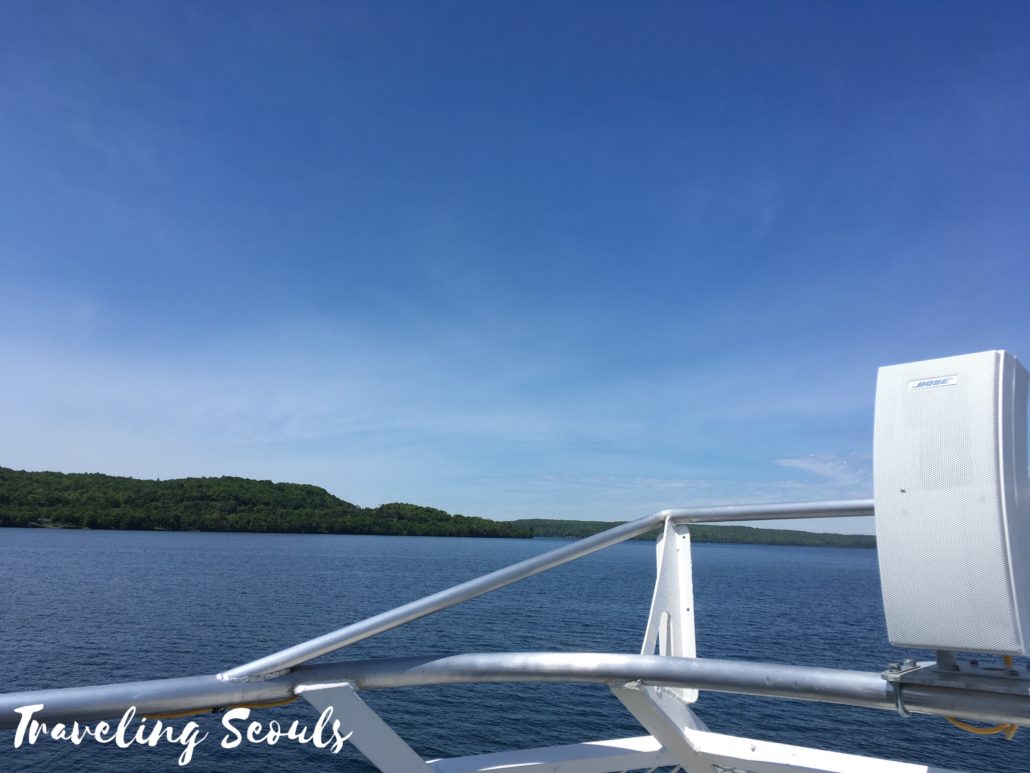 Important Note: if you get nauseous on planes and cars, then you could get seasick (or in our case, lake sick). Just be aware of your body of dizziness and stomach issues.
Best Spot to Take Photographs
I moved down to the first level and parked myself on the right side. I heard from a fellow passenger that someone recommended the right side for the best photographs. Turns out that he was right. I was at eye level with most of the rock formations and waterfalls. On the way back, the captain got us in much closer from the left side. So if you like close-up images, then you should sit on the left side. If you want a panoramic view of landscapes and rock formations, then you should sit on the right side. Whether you choose the first, second, or third tier, is really up to you. But I did like being parked on the first level.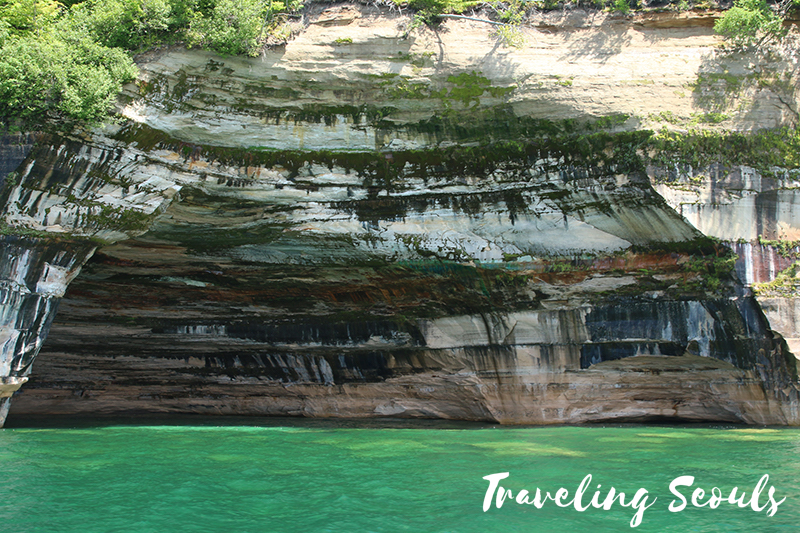 The Amazing Photographic Views
There was one disadvantage being on the first level. I could not hear the captain narrating the history of Pictured Rocks. You needed to be closer to the speakers to hear him. But I took cues from fellow passengers. I would see passengers walk to and from their seats to take photographs. When they swarmed near me, I figured out which rock formation was of significance.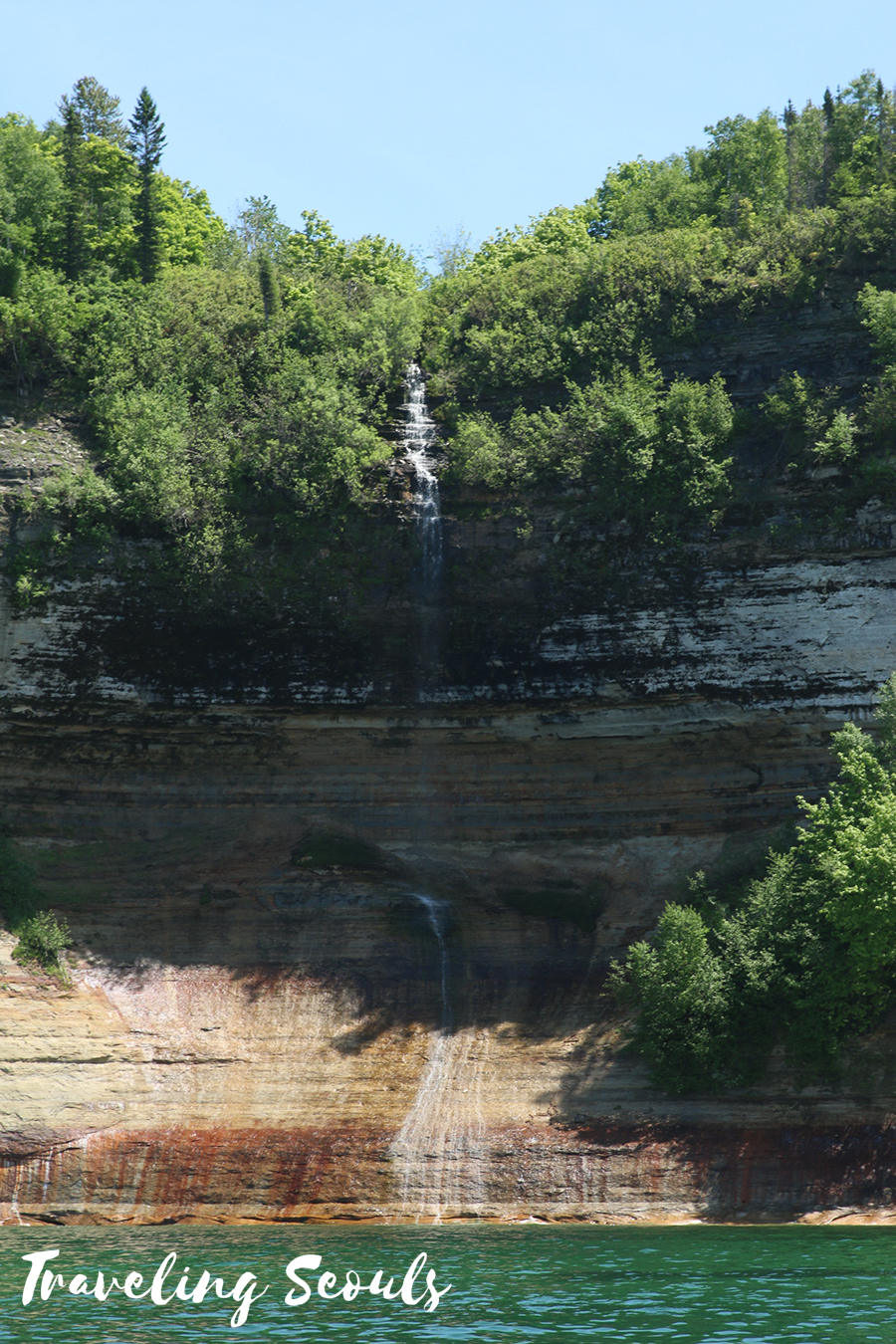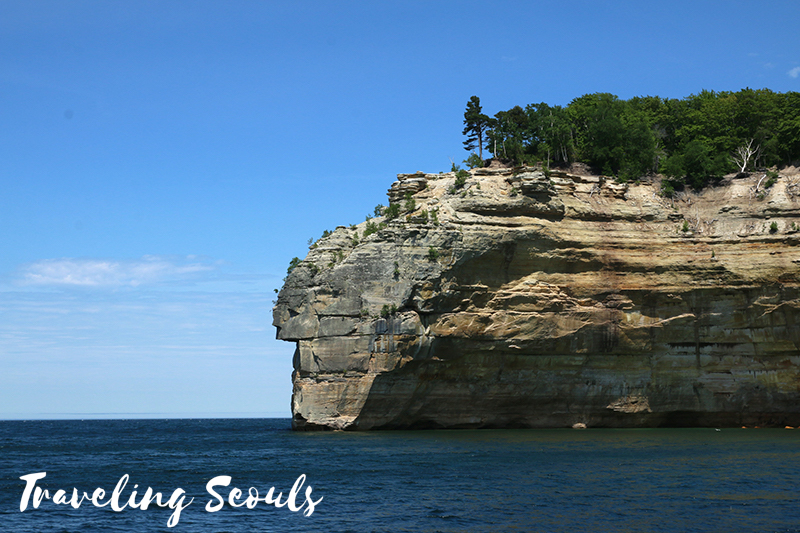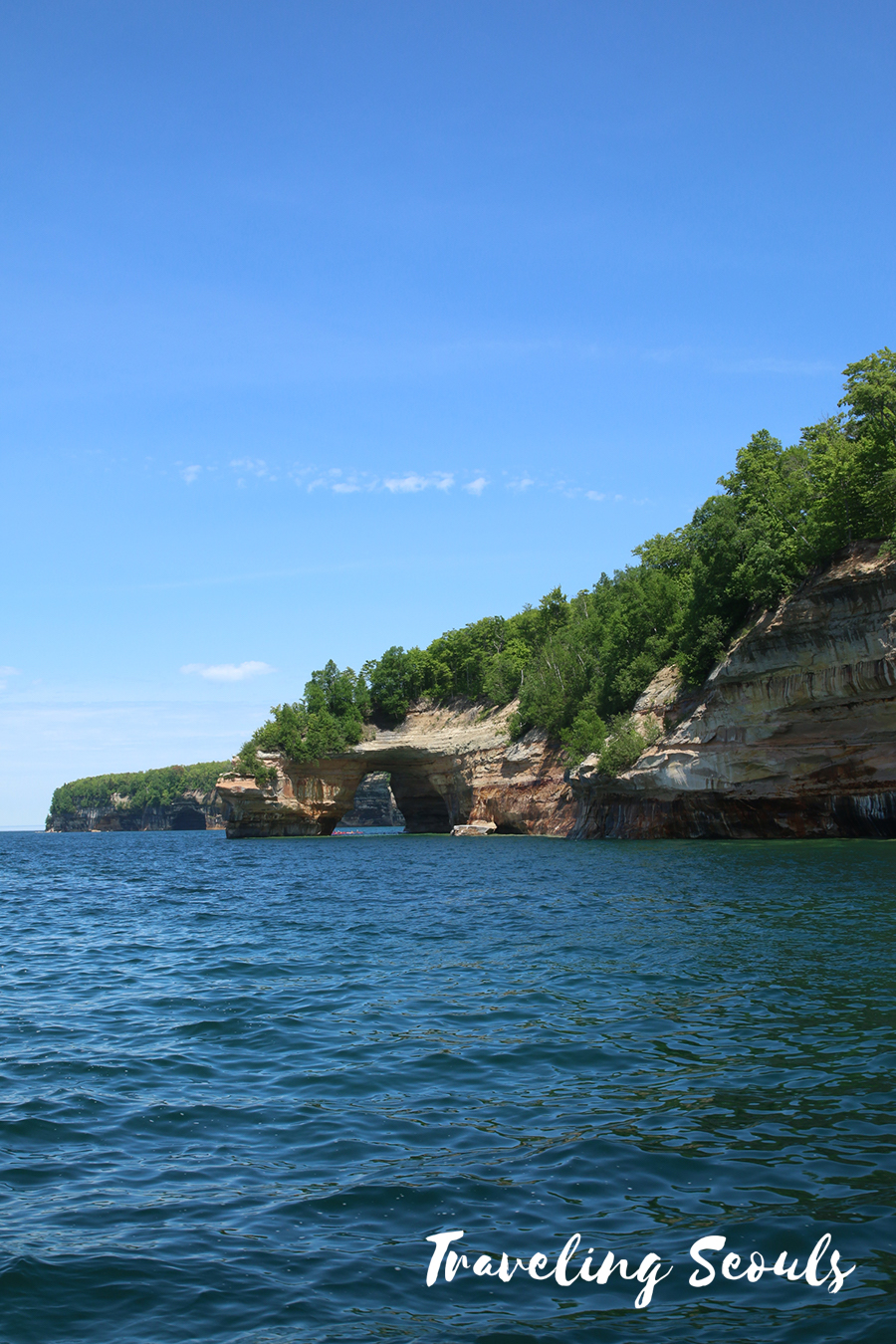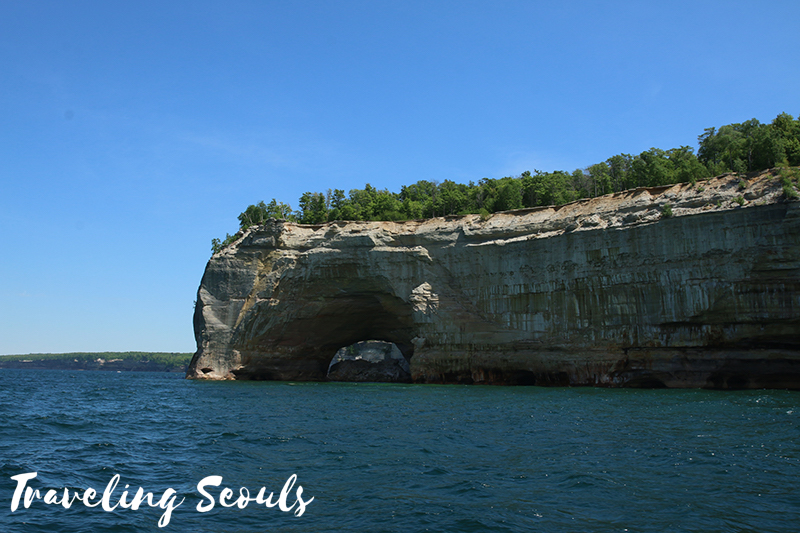 Next time I would have taken a look at the map or their website of the scenic points to make notes. Instead, I had to lean into the indoor sections to hear general information about each location.
TRAVEL TIP: Don't forget to stop by the Pictured Rocks National Park Service Visitor Center. Pick up a junior ranger booklet and receive a cool badge.
FOR MORE INFORMATION:
Address: 100 City Park Drive, Munising, Michigan 49862
Hours of Operation: Mid-May to October. See Fares & Schedules for latest information
Website: http://www.picturedrocks.com
Facebook: https://www.facebook.com/PicturedRocksCruises
PIN IT FOR LATER: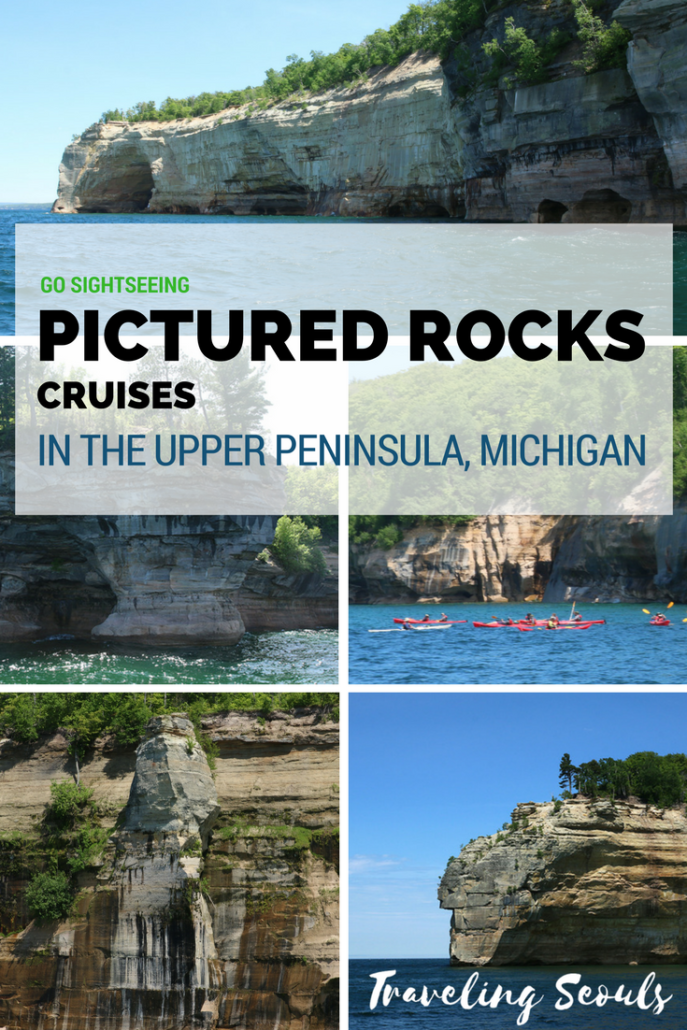 Related:
Please follow and like via: