As the season changes, so do my cravings for food. It happens to be that way when you also craving food from home, like a nice warm bowl of butternut squash soup. On our lunch date, Prof and I managed to squeeze a moment sans kids. We walked by Liberté Restaurant many times, especially on weekends, when someone would be playing the piano.
But on a brisk and windy day, we sat inside and enjoyed the warm ambiance of Liberté Restaurant in Budapest.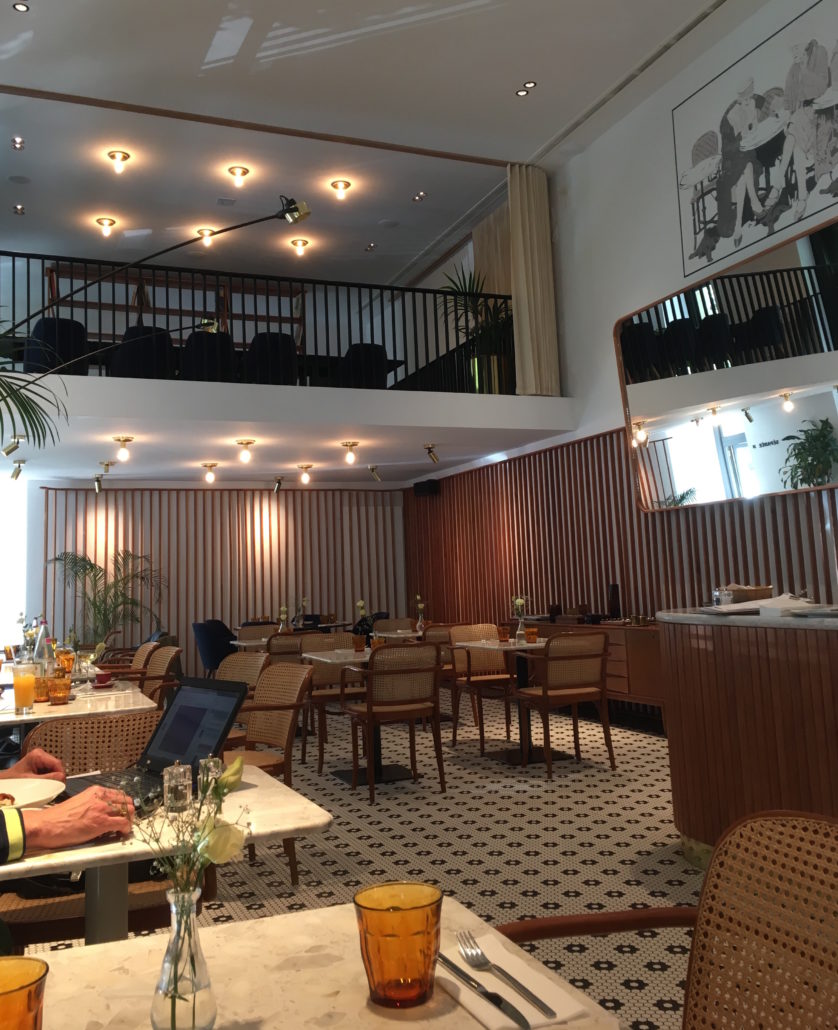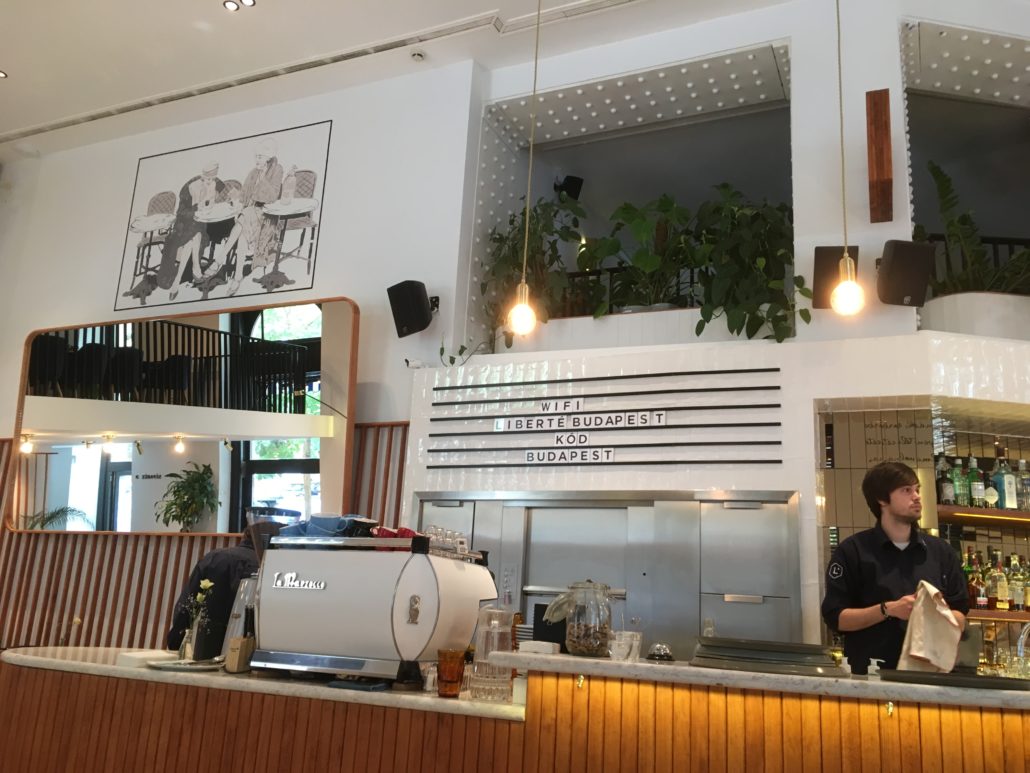 For Liberté's lunch special, I ordered a two-item combo for 2900 HUF, which was pretty good. But with a few customers, it took about 35-40 minutes to bring our meal. However, it was worth the wait. The butternut squash soup was warm, filling, and delicious, not to mention this cheesy, pumpkin seeded breadstick.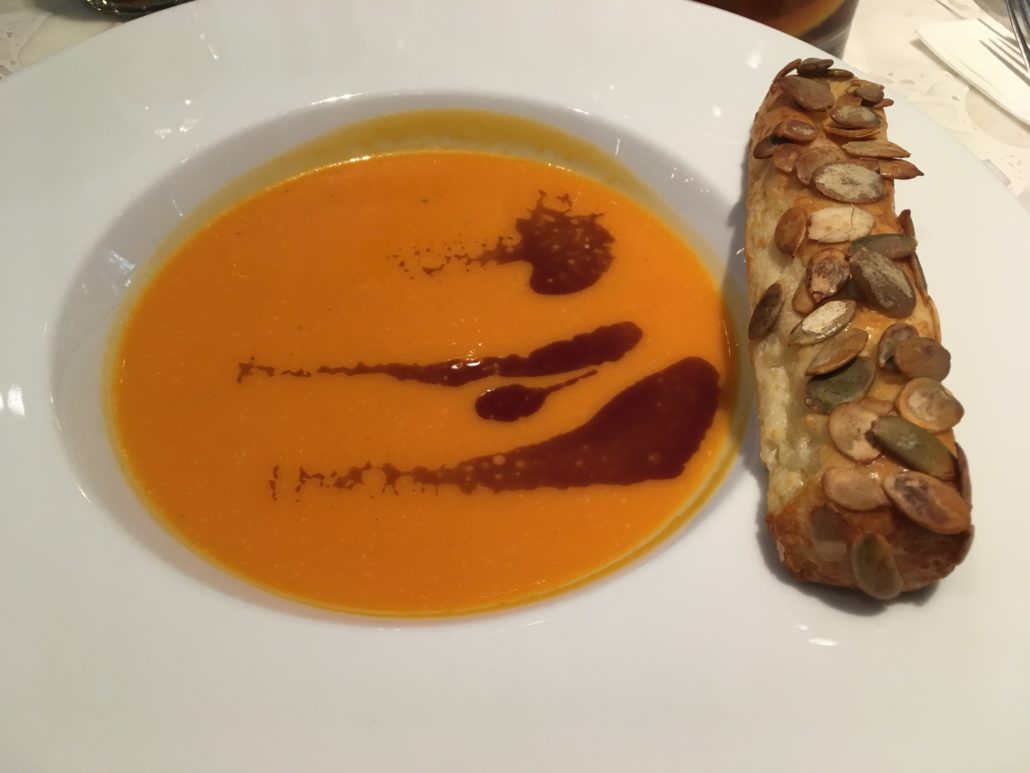 Having missed some good ole' fashioned BBQ, I chose this BBQ pork dish with a side of baked potato, with a huge helping of sour cream.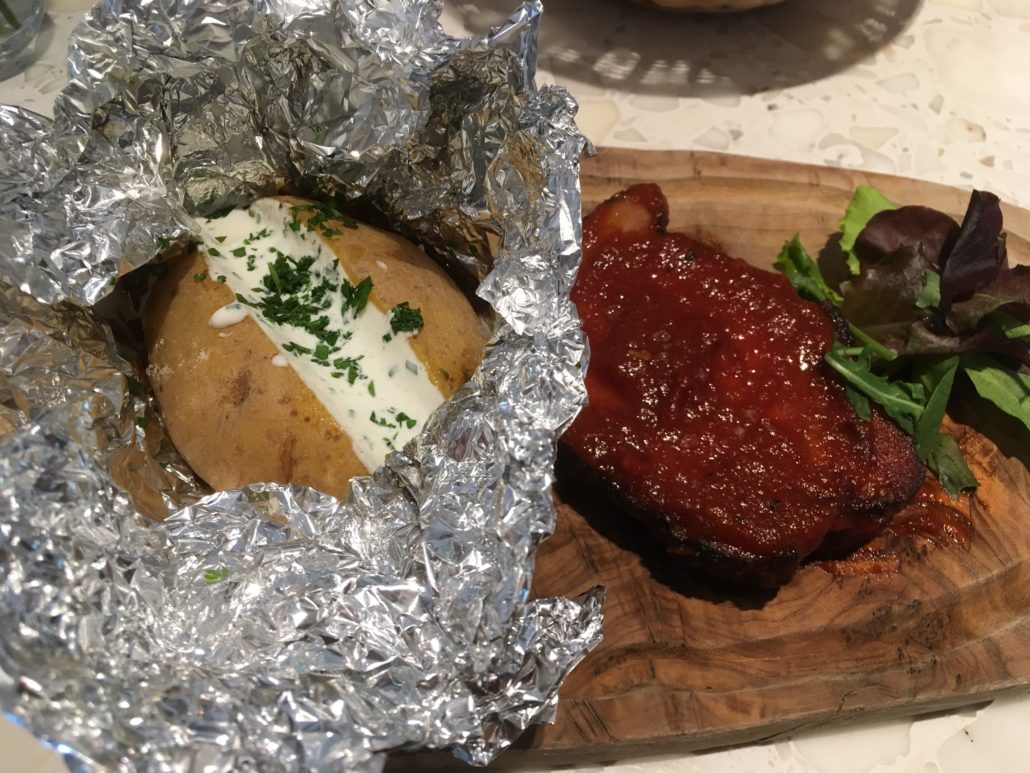 Prof chose this sausage dish with steamed sour cabbage (aka sauerkraut). While these are possibly their fall menu items, if you happen to visit Liberte in the fall, you must try these dishes. It's a nice mix of Hungarian flavors fused with some American flavors. (Okay, well, my dish was a mix of American and Hungarian flavors. But it was all delicious!)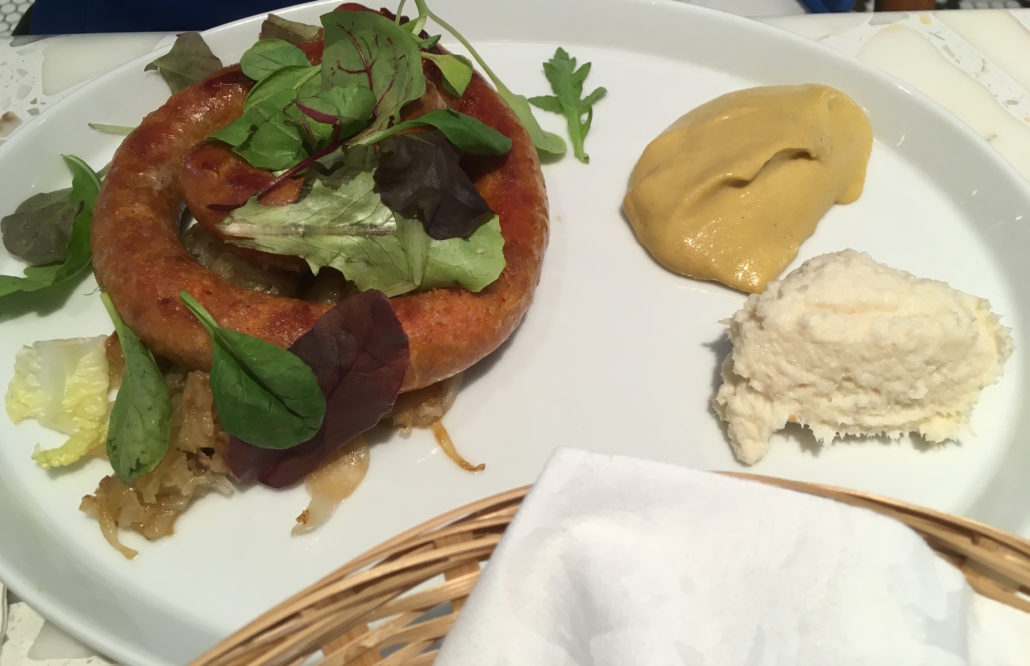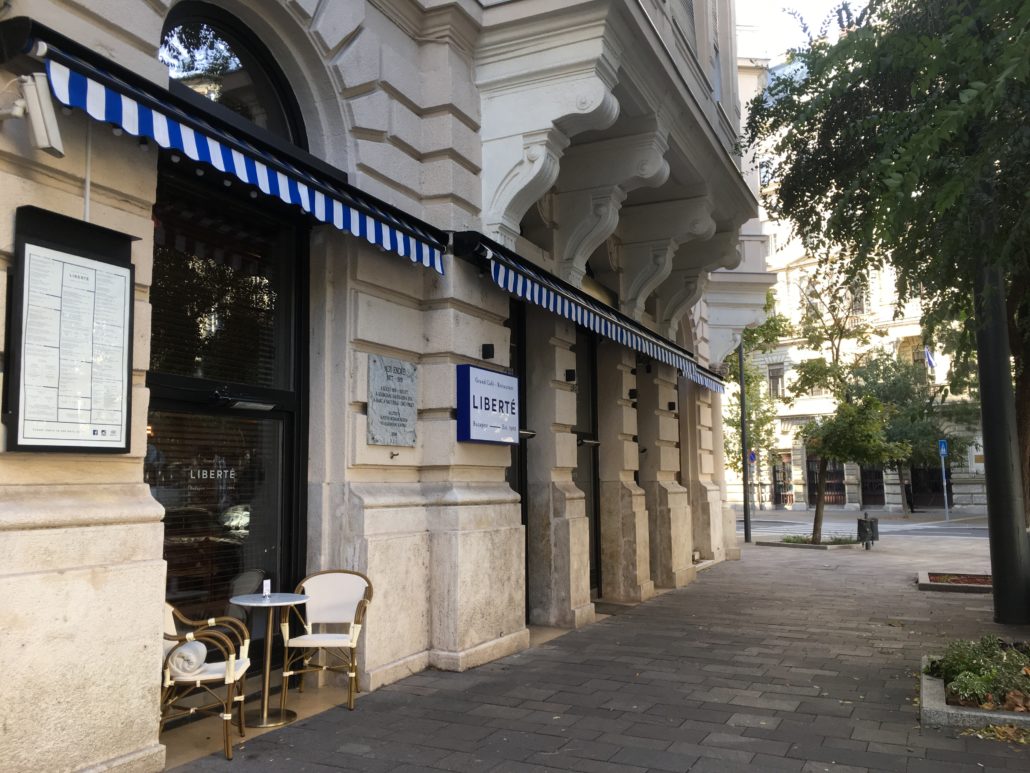 For More Information:
Address: 8 Aulich street, Budapest 1054
Phone: +36 30 715 4635
Hours of Operation: Monday through Sunday 8:00 am to 11:00 pm.
Website: http://www.libertebudapest.com/english/
You can make reservations by Phone or online.
Pin it for Later: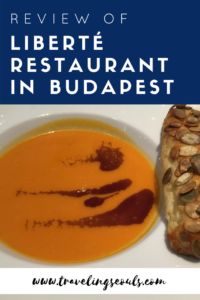 Related:
   
Please follow and like via: