Do you ever have cravings for authentic Hungarian food in Budapest?
I think we've found the perfect restaurant in the city center to satiate your Hungarian food cravings – at Kispiac Bisztró restaurant.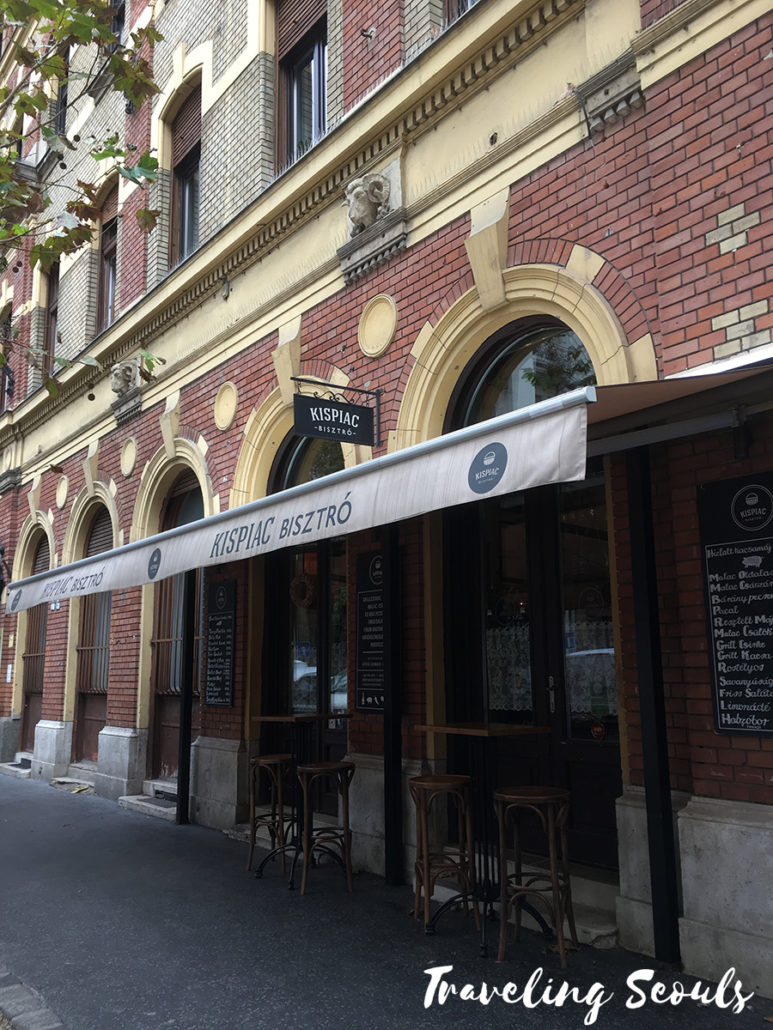 Dining Ambiance
When we walked in, I was taken back by the ornate kitschy items hanging all around the interior of the restaurant. It felt warm, cozy, and quite homey – like you were going to someone's home for a meal. Don't be alarmed when you hear Latin music in the background. 😉 You know you're at the right restaurant if you see the interior space looking like this:
It's a tiny space filled enough to seat about 20 people max. But with the two-story ceiling, you don't feel cramped at all.
What's for Lunch?
At first glance, the menu is all about duck, pork, and liver-related food items. There's even a specialty item menu that's all geese (see photo below).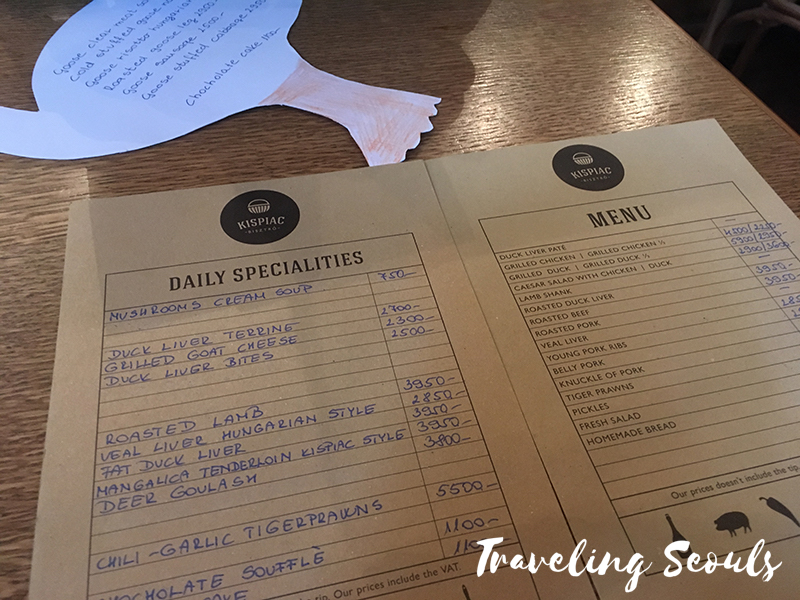 We ordered a delicious mushroom cream soup, fresh green salad, and goose leg with a side of potatoes and cooked red cabbage.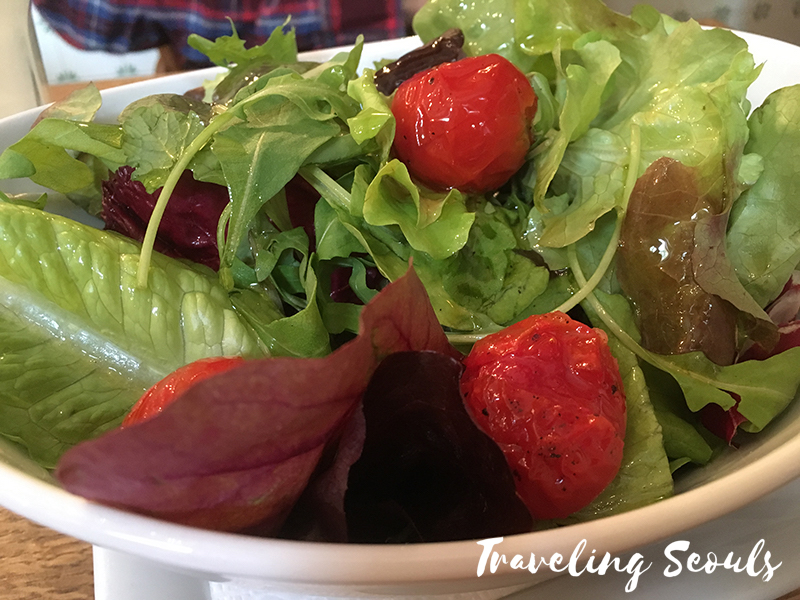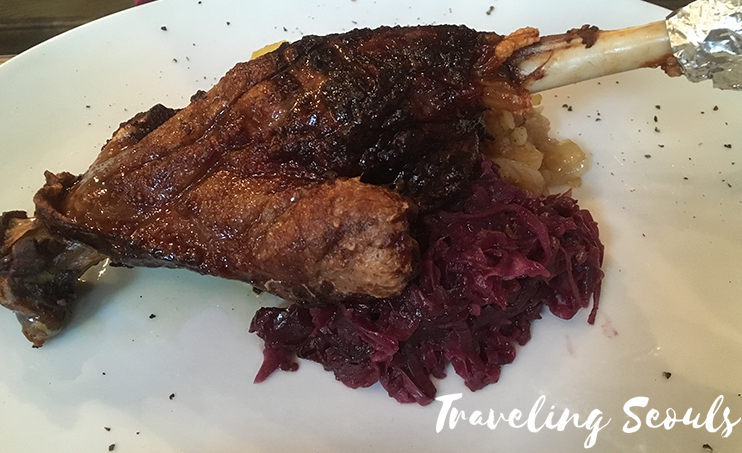 The picture doesn't do the mushroom cream soup justice. It's nothing like I have ever tasted. It was smooth and flavorful, and probably one of the best mushroom cream soup's I've had, and I don't even like mushroom cream soup.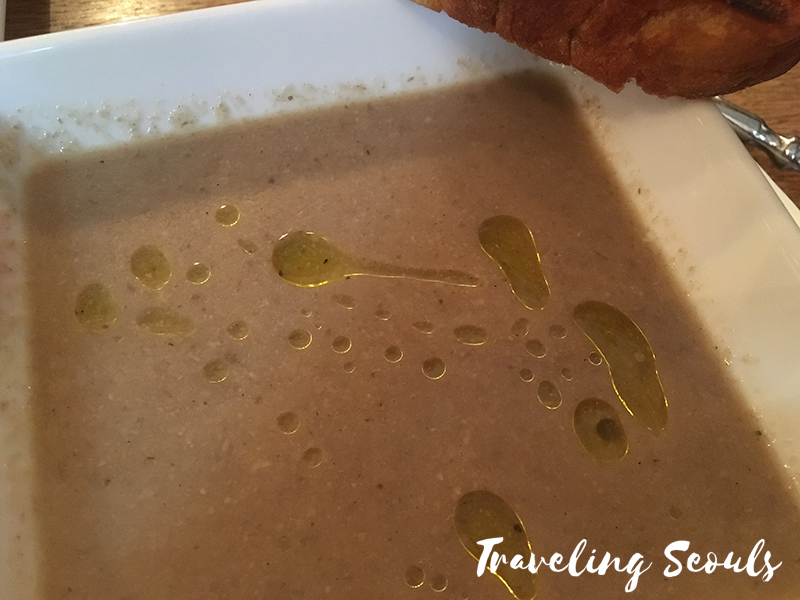 Overall Experience
Prof and I enjoyed the ambiance, kind staff, and delicious food. In fact, Prof wants to come back and try some of their other dishes. And when we pointed to the jars of pickled foods, one of the owners showed us a pickled baby watermelon jar. I tell you, it was the cutest thing, and I wished that I could have tried it to see what it tasted like. Next time….
For More Information:
Address: Budapest, Hold u. 13, 1054
Hours of Operation: Monday – Saturday 12 pm to 10 pm, closed Sundays
Facebook: https://www.facebook.com/Kispiac
Pin It for Later: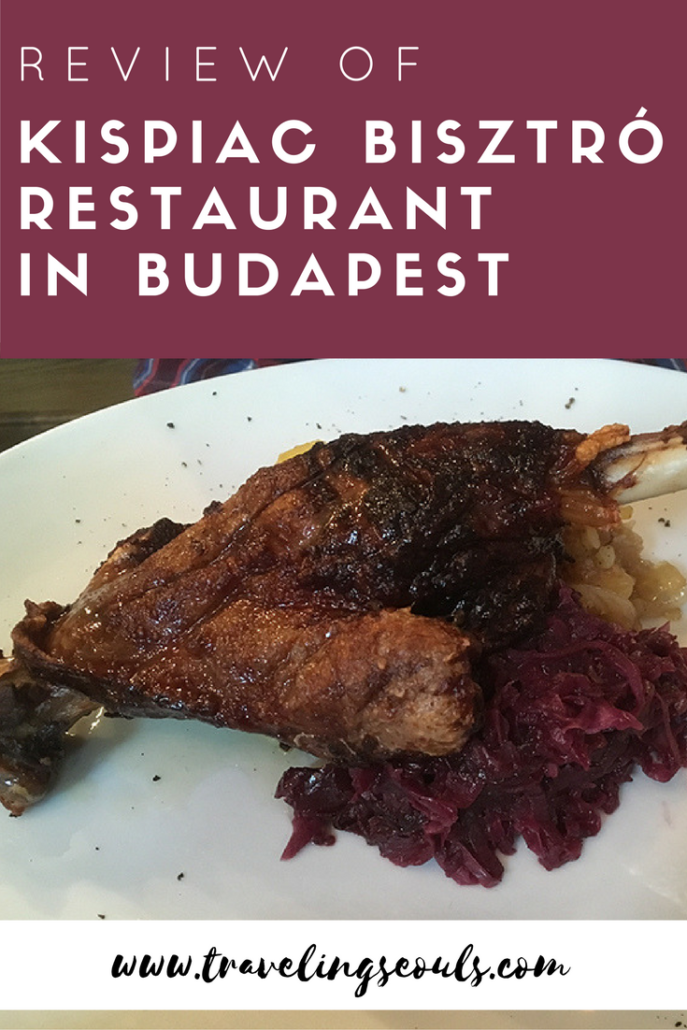 Related:
Please follow and like via: