I spent a lovely day with a fellow American expat mom who introduced me to an American bistro restaurant in Buda called Johnny's. She said that the owner, another American expat, opened up the original Johnny's a bit further out, but this Johnny's was new and closer in Buda. If it's new and a place for a good burger, you'd go check it out, right?
Dining Ambiance
When you see Johnny's from the outside, it's not much to look at. The exterior of the building uses corrugated metal to give it a more urban look. But when you walk down the steps inside, it's a throw-back to an old school Americana feel – a mix of handmade surfboards and small signs reminiscent of an all-American diner.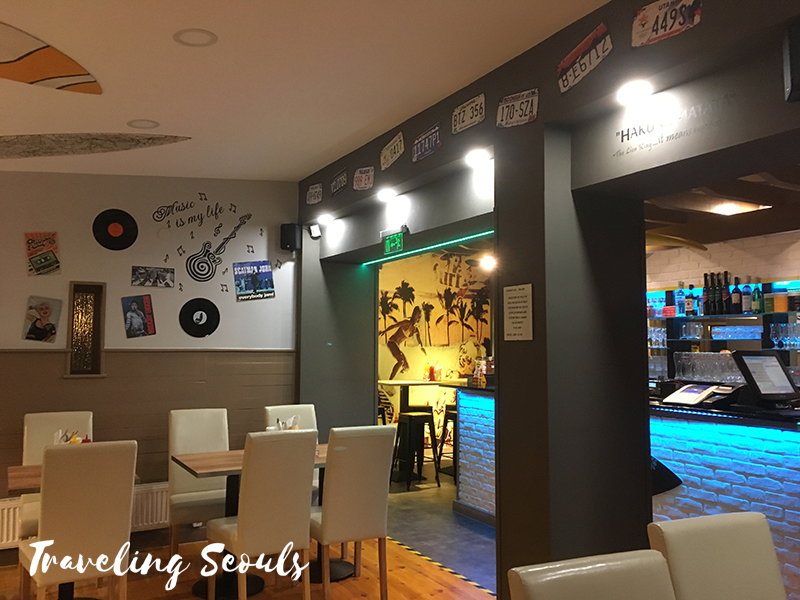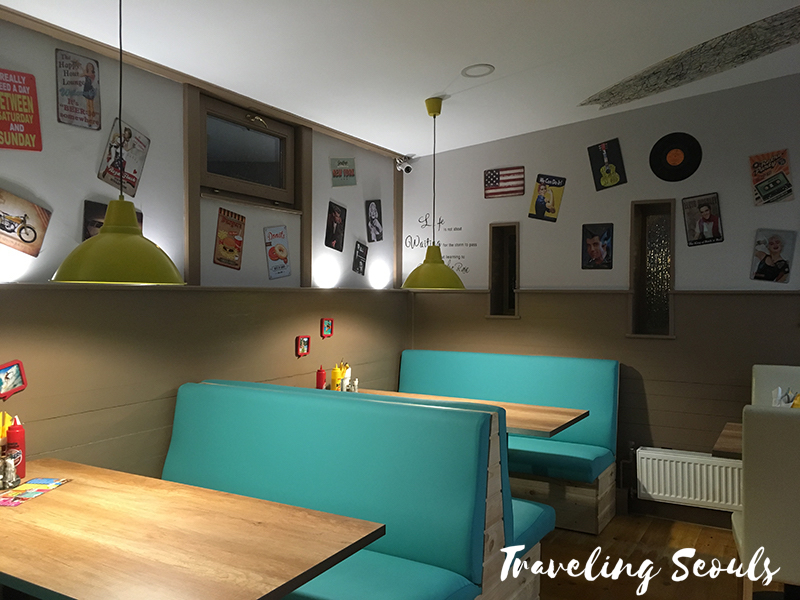 What's for dinner?
This place is known for its burgers. I ordered a guacamole bacon burger, while the boys had chicken fingers and a small cheeseburger. The picture doesn't do it justice, but I had to smoosh the sandwich down to hold it. And then I devoured it. Yummm…It kind of reminded me of a burger at Red Robin.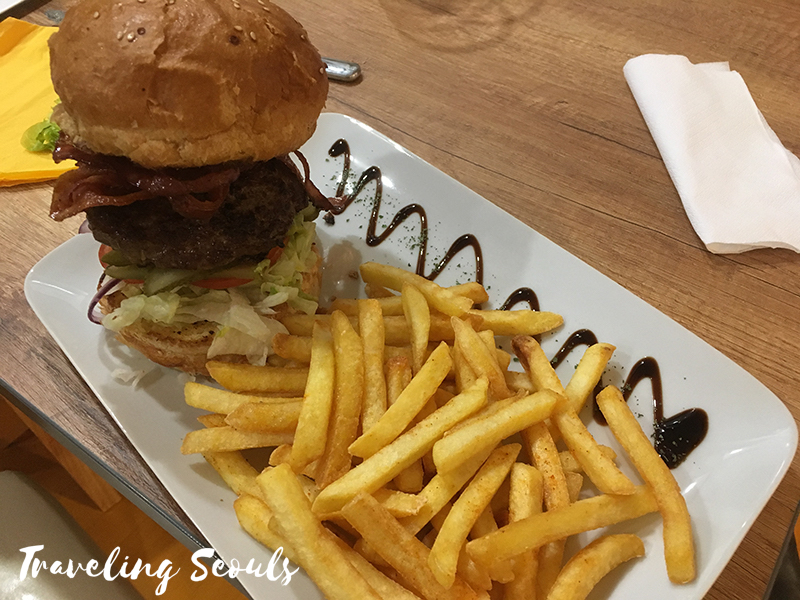 For a kid-sized portion of a burger, it was really the size of a slider. I think it probably could move up a size, but it all depends on the age of your child and how much he/she can eat.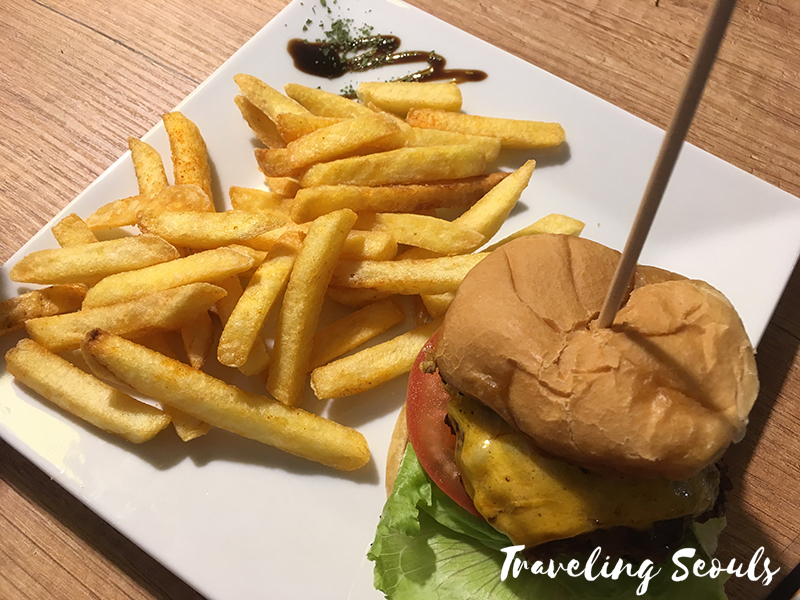 There was a lot of chicken fingers on this plate, which was great for the boys to share.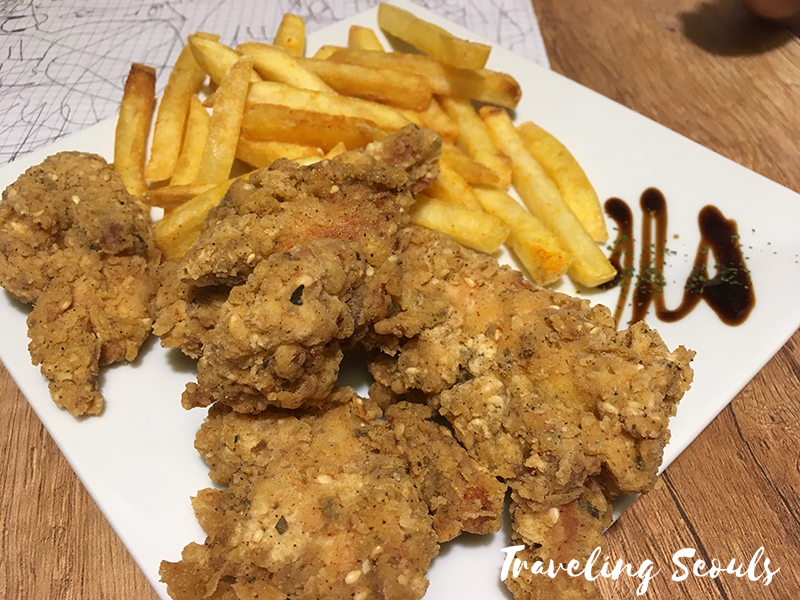 But then our friend mentioned that we should order milkshakes because they are delicious. I ordered what I thought was going to be a classic chocolate and strawberry milkshake for the boys. What we got was a work of art! Piano Man's chocolate milkshake had whip cream topped with a cookie.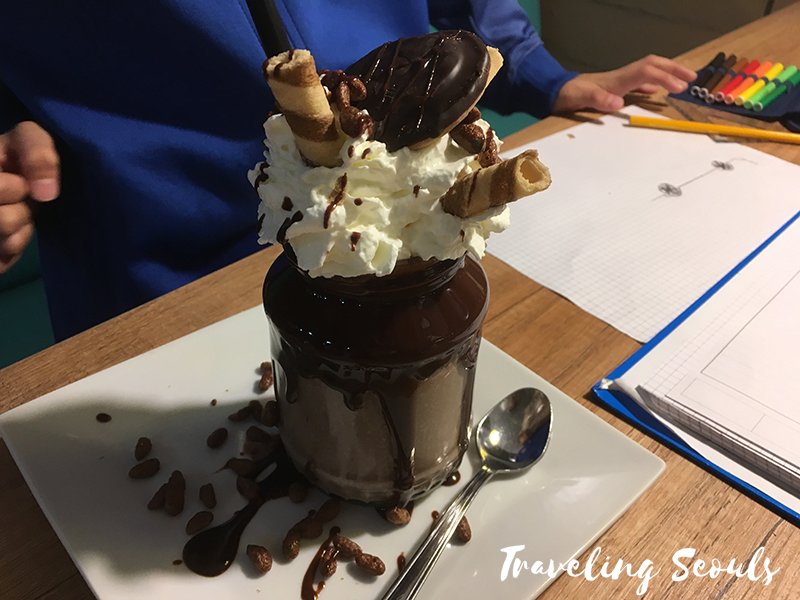 Linus' milkshake was made with real strawberry ice cream and topped with whip cream, candy, and cotton candy on top. Can you say wow?
Overall Experience
After a playdate at a local park, Johnny's Bistro Buda was exactly what the doctor ordered. The place was nice and quiet (except for us) on a weeknight, and the kids had a great time playing in the small play area in the back.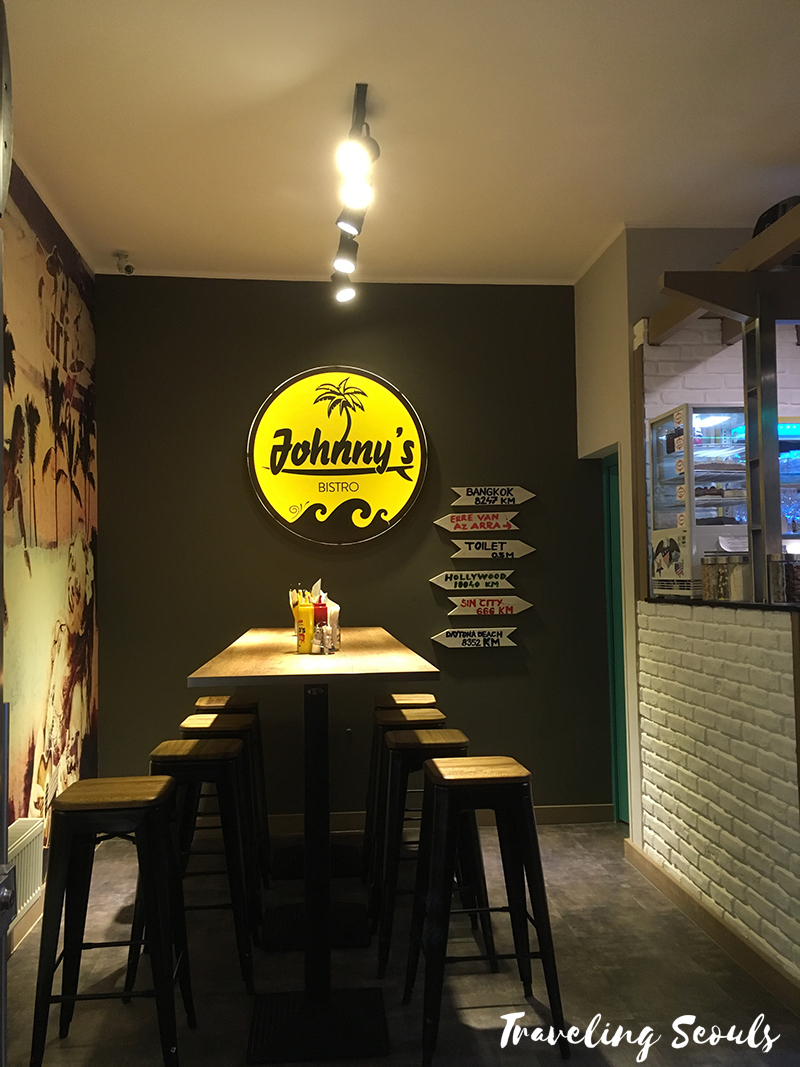 For More Information:
Address: Budapest, Szarvas Gábor út 33, 1125
Hours of Operation: Monday – Thursday 11:30 am to 9:00 pm, Friday 11:30 am to 10:00 pm, Saturday 10:00 am to 10:00 pm, Sunday 10:00 am to 8:00 pm
Website: http://www.johnnys.hu
Pin it for Later: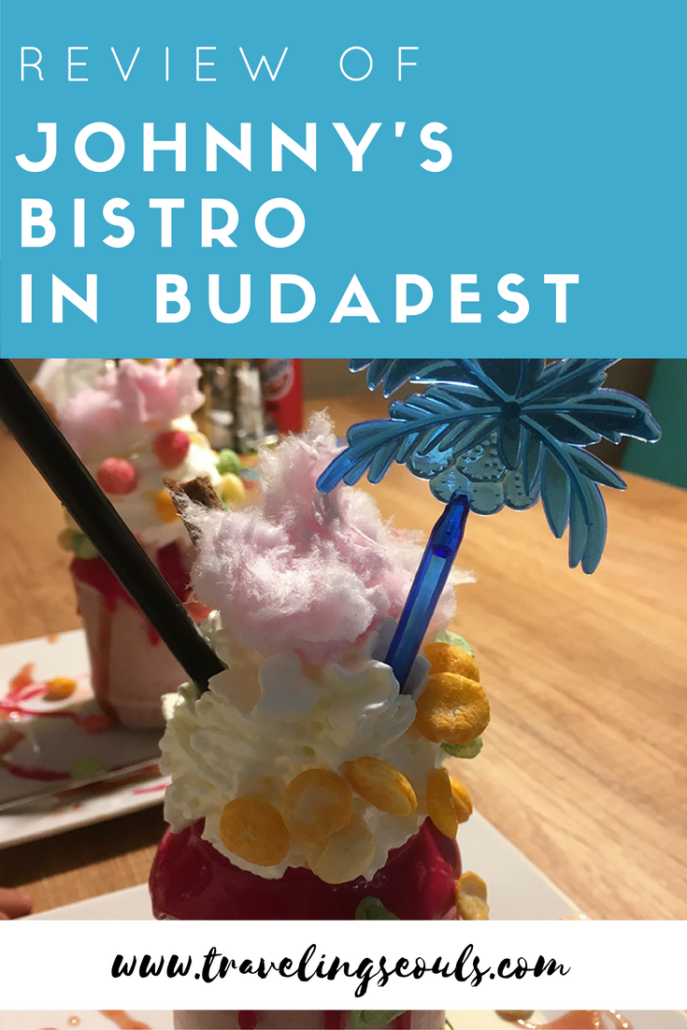 Related:
Please follow and like via: