I've got a girlfriend who is moving from Grand Rapids, Michigan, to the east coast. She needed a little packing help before her kids got out of school, and what better way to hang out with friends than to pack and chat together? And after a good four hours of packing, we went out for lunch together at Emonae, a "newer" Korean restaurant.
Pin it For Later:
KOREAN TRADITION: If you didn't know, Koreans will take you out for a meal after helping with a big move. Usually, it's right after the move because everyone is together. (Coordinating a meal later might be a bit more difficult if you wait until after you have settled in.)
Emonae, which means "aunty's place," held its grand opening when we were living abroad in Hungary. This establishment is supposed to give you a warm and fuzzy feeling like when you are eating a home cooked meal, hence the name Emonae.
Dining Ambiance
In January, I visited Emonae for the first time during the cold of winter because another friend was moving away to Nepal. When I walked in, I was immediately surprised by the decorations. The wooden planks reminded me of Great Wolf Lodge, but then I noticed the mix of urban feel with its large cityscape images. It has an eclectic feel, but Emonae's lunch menu priced at $6.99 is hard to beat.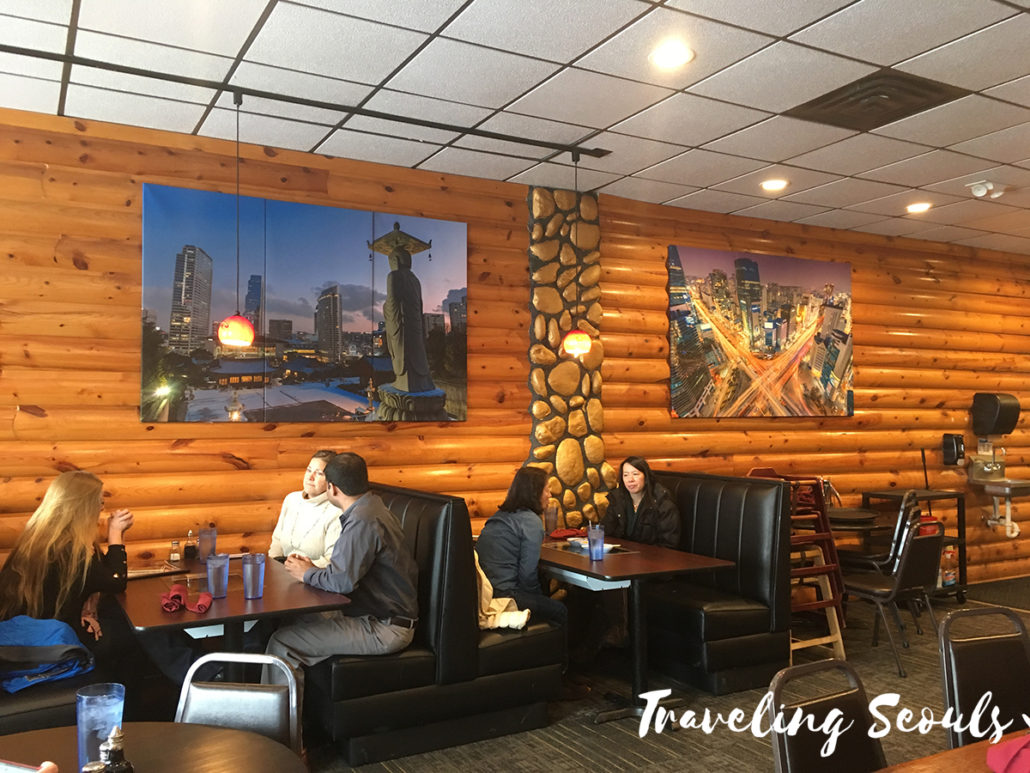 What's for Lunch?
Here's what we ordered:
The pan-fried mackerel, according to my Korean friend, was so-so. She didn't think it was all that great, but of course, she is a fabulous cook.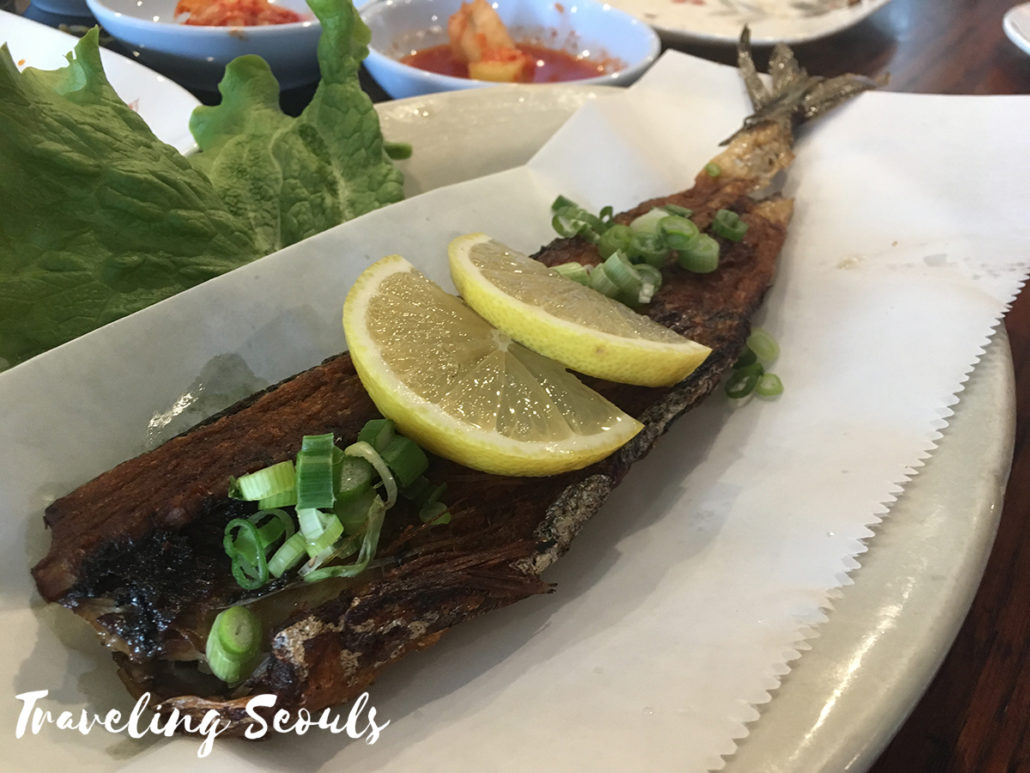 I had a craving for Yook Gae Jang (or spelled "Yuk Kae Jang" on Emonae's site), which is a spicy hot beef based broth soup with mixed vegetables. This version had egg, which is not the way I usually have my yook gae jang. However, I had been deprived of Korean food, so I finished the entire bowl.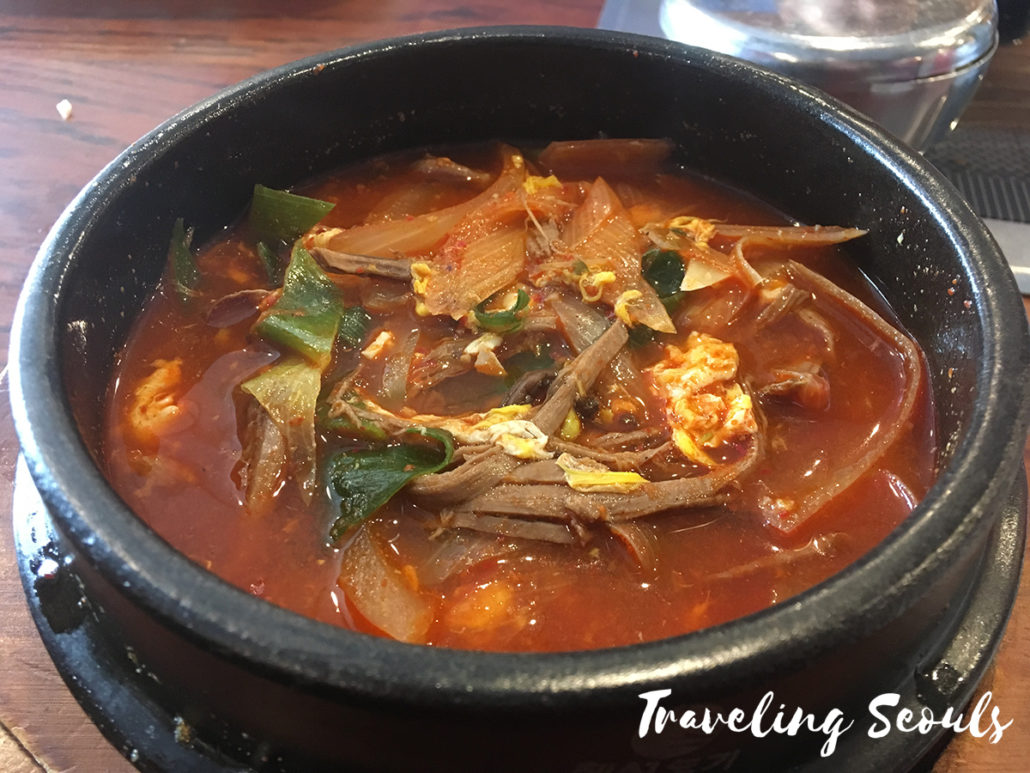 Another girlfriend wanted to share a dish at the table – haemul pajeon (or spelled "Hamul Pajun" on Emonae's site). Haemul pajeon is a pancake dish mixed with an assortment of seafood, such as squid and shrimp, and a light smattering of green onion.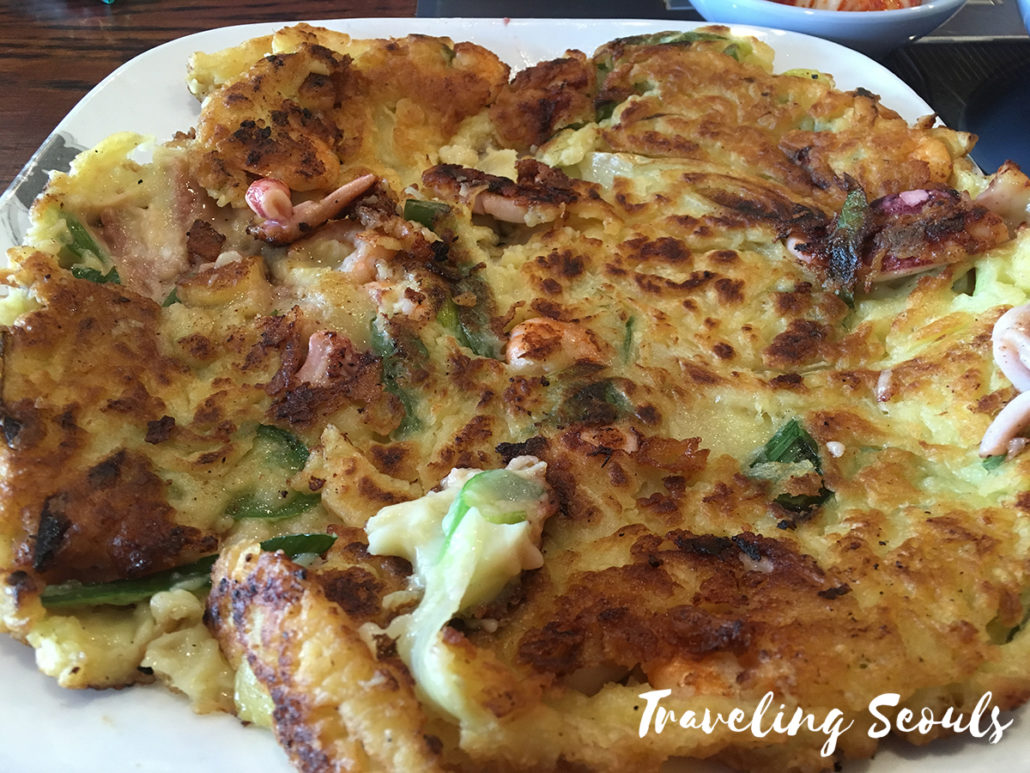 We shared one other dish at the table – dduk bokki (or spelled "dulpokee" on Emonae's website). Dduk bokki, made with rice cake that is stir fried in a spicy hot sauce, is another one of those appetizer's you share at the table.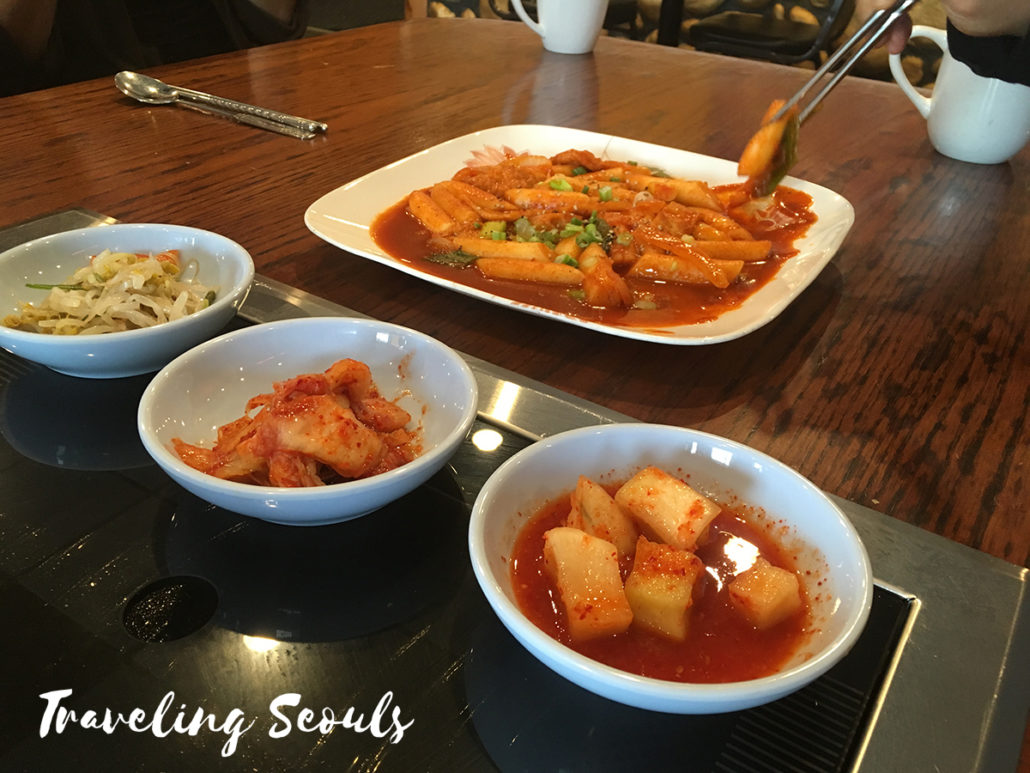 Overall Experience
Considering that I've only been to Emonae with my girlfriends and not with my family, Emonae isn't on my radar as a go-to place for lunch (and definitely not for dinner). While Emonae offers all-you-can-eat meat buffet, it's priced at $21.99 per person, which is expected but too pricey for a family meal of four. However, I think the argument is that if you can have all-you-can-eat meat (chicken, pork, and beef), then the price doesn't all that bad. I just don't think it would be good for my stomach though…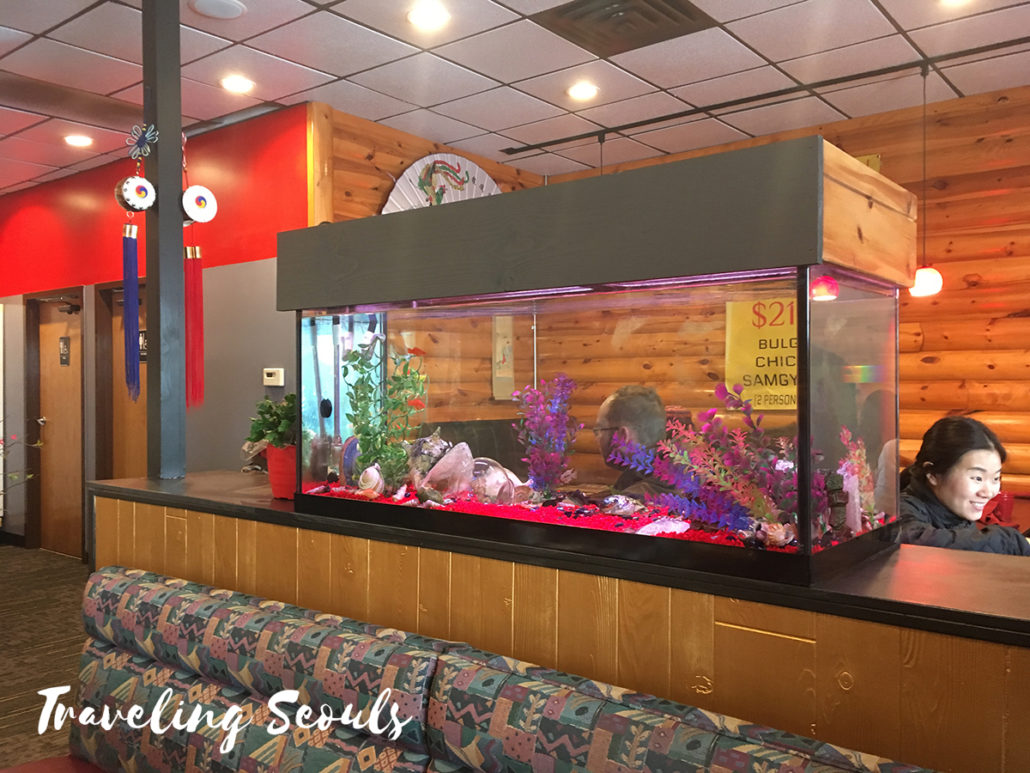 Service is a bit slow, even on a good day. But that's also the Korean way. They were understaffed the day we dined, but it sounded like they were making plans to hire additional staff.
Since Seoul Garden closed its doors a few years ago, and Seoul Market Cafe is the only other Korean restaurant in Grand Rapids located on the west side of town in Wyoming, then Emonae is a "reasonable" place to go for Korean food in Grand Rapids, Michigan. Personally, I would still make the drive to Seoul Market Cafe for Korean food, even if I do live closer to Emonae.
FOR MORE INFORMATION:
Address: 6246 28th St SE Unit A, Grand Rapids, MI 49546
Hours of Operation: Monday closed, Tuesday – Thursday 11:00 am – 9:00 pm, Friday 11:00 am – 10:00 pm, Saturday 12:00 pm – 10:00 pm, Sunday 12:00 pm – 9:00 pm
Website: http://emonaekoreanbbq.com/
Facebook: https://www.facebook.com/EmonaeKoreanBBQ
Related:
Please follow and like via: