We've only landed in Budapest for about month, and we have checked out two Korean restaurants in the city. For Prof's birthday, we decided to give Korean food a try at Arirang. A bit outside of the city centre, we took public transportation to the outer suburbs to a nearly empty restaurant.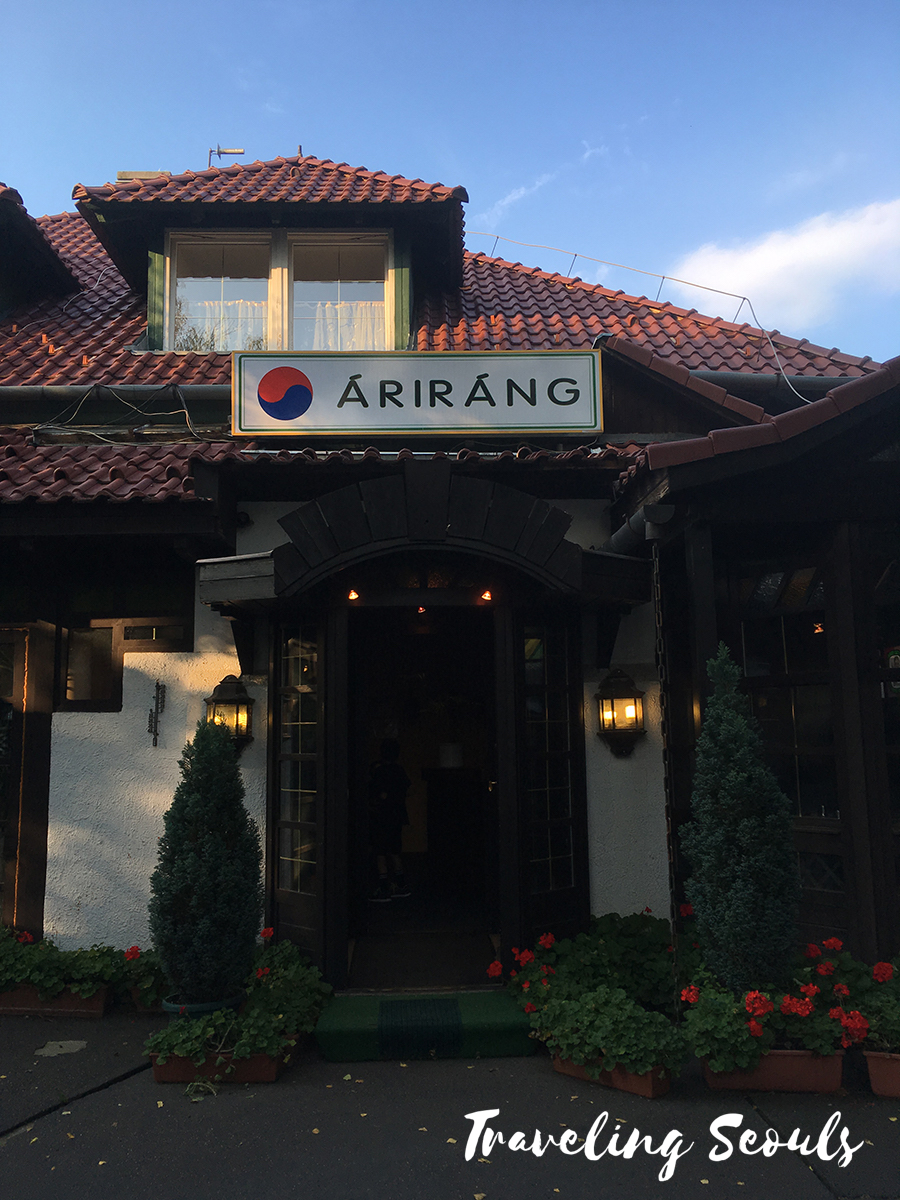 When we sat down, we were greeted by friendly Hungarian staff and soccer on tv. The boys were pleased when the owner changed the tv to a kids' cartoon network with none other than "Tom and Jerry."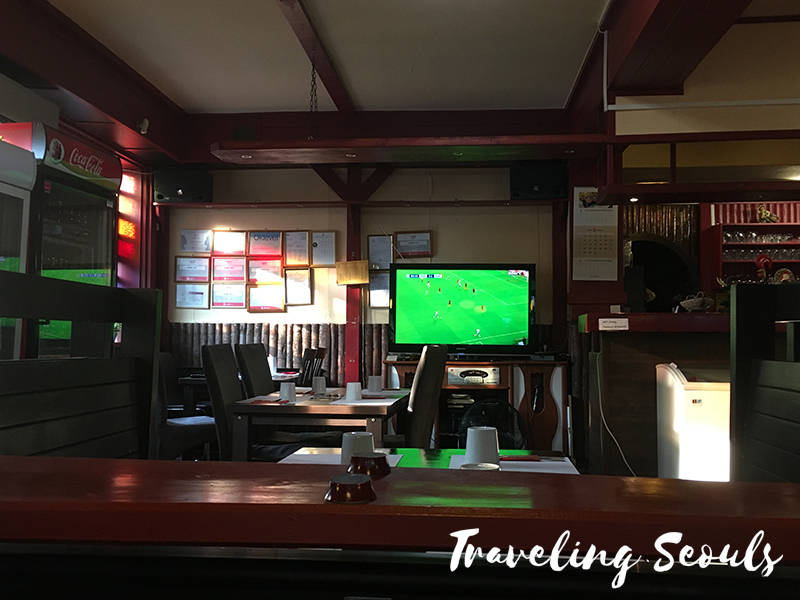 We ordered from a large menu. Could they really make all these different dishes? There were pages and pages of dishes: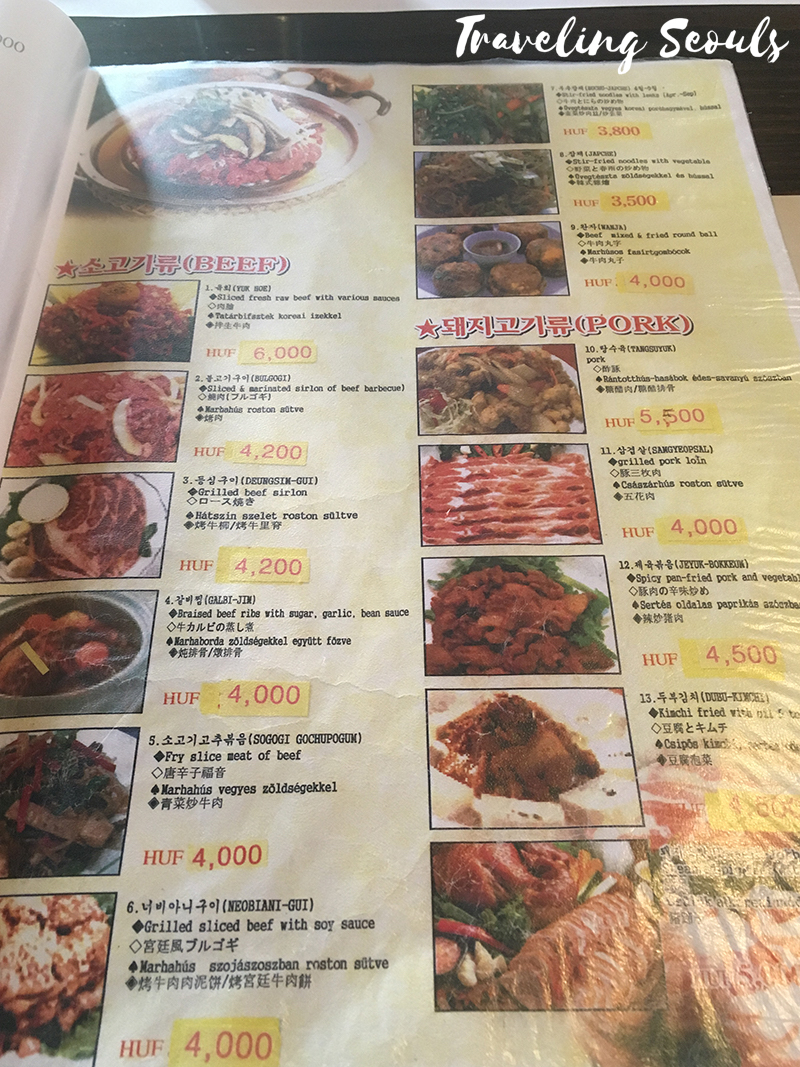 As you can see the prices weren't cheap if you compare it to the goulash at Budapest Bistro (1750 HUF). But this is Korean meat, which you can't put a price because our two boys missed eating bulgogi.
It took some time for our dishes to come out. I think that's because only one person worked at the back of the kitchen. But it didn't matter. The plate of bulgogi was small but expected as better cuts of meat costs more in Hungary. While the bulgogi in Prague had too much ginger, Arirang's bulgogi had too much pepper. Don't forget to order a second bowl or rice (which costs extra) if you are feeding two kids.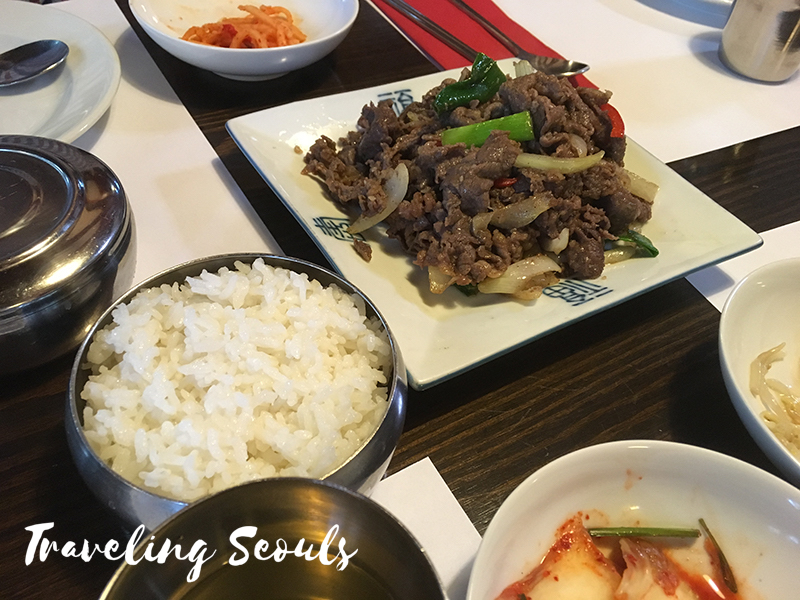 Jjajangmyeon – 짜장면 (black bean noodle dish) wasn't bad. It was heavy on the sauce, light on the beef, but still flavorful.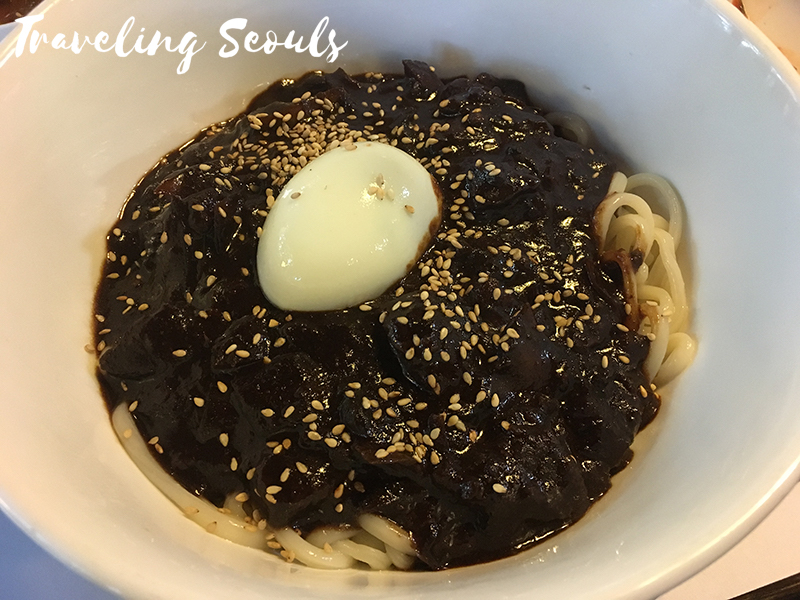 Ojingeo-bokkeum – 오징어볶음 (Korean spicy stir-fried squid dish):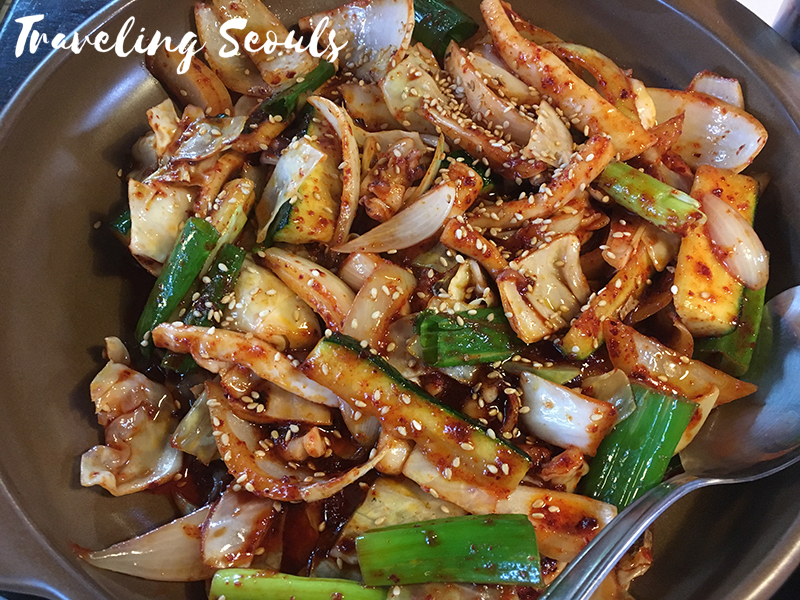 Of course, no Korean meal would be complete without banchan (side dishes)!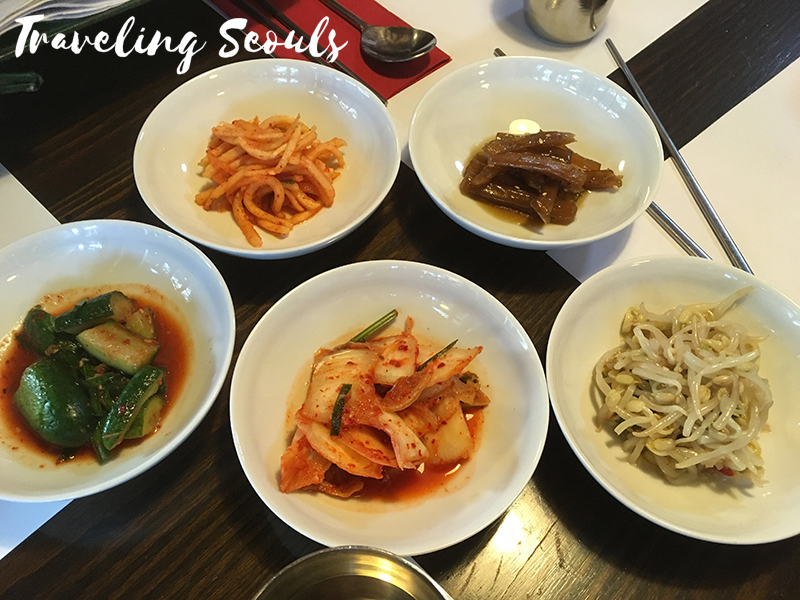 Overall: Dinner out with the family on an empty weeknight was pretty good. However, beware of strong pepper flavors in the bulgogi dish. It's quite pungent. Also, I did hear that Korean tourists frequent Arirang when they visit Budapest, so consider dining on a weeknight.
For More information
Website: Arirang Restaurant on Facebook
Address: Istenhegyi út 25, Budapest, Hungary, 1126
Hours of Operation:
Mondays from 12:00 pm – 3:00 pm
Tuesday – Sunday from 12:00 pm – 10:00 pm
Pin it for Later: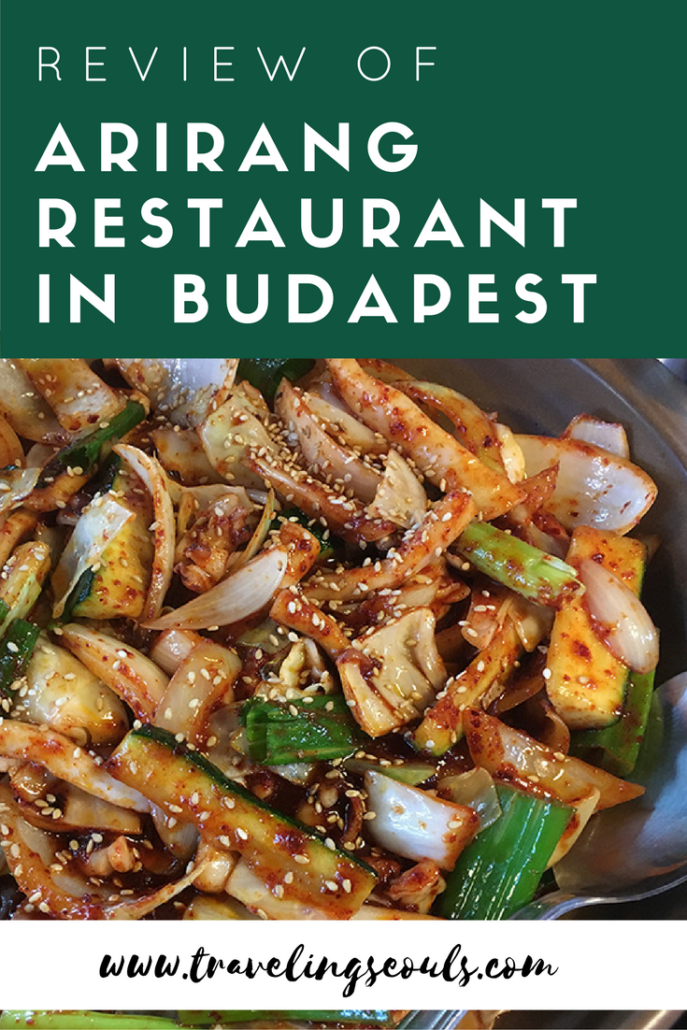 Related:
  
Please follow and like via: