Do you love music? Then you will enjoy visiting Liszt Ferenc tér in Budapest.
A new Hungarian friend and colleague shared a post about pianos sitting outside Liszt Ferenc tér. As part of the Ferenc Liszt International Piano Competition hosted by the Liszt Academy, these pianos are available for anyone to play during the first two weeks of September at the Piano Carnival. Even if you're not a fan of pianos, check out how university students painted these old pianos, each one decorated with a different design.
(For more information about the 2016 piano competition, you can check it out here.)
I wanted to check it out before the competition ended. On the morning of my walk, I realized that 9:00 am is too early to be listening to music. It was empty and quiet.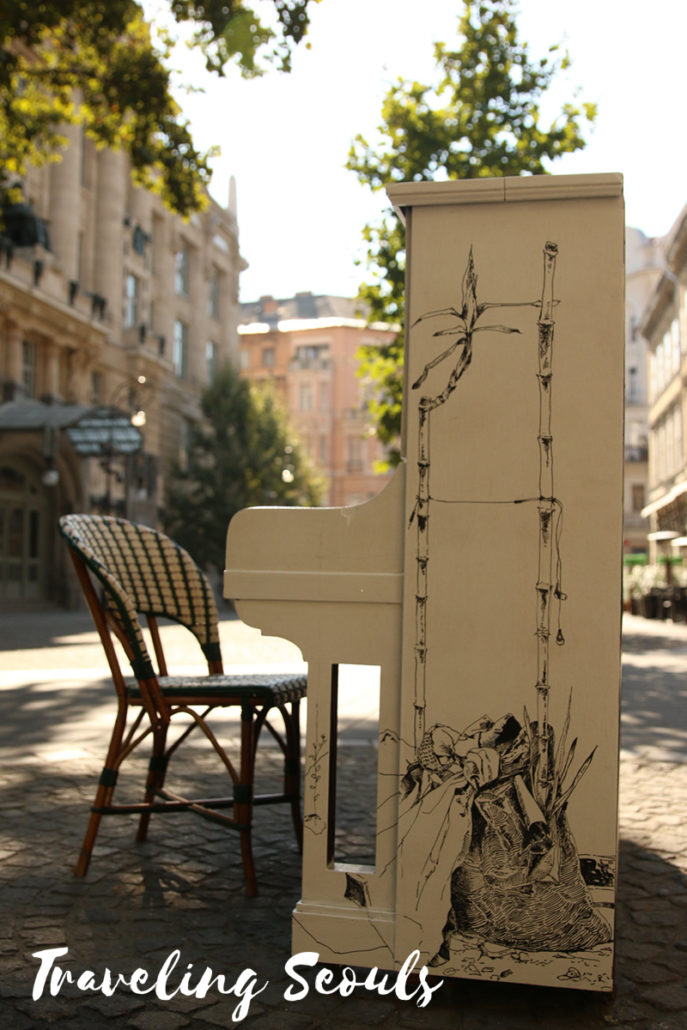 Occasionally, I saw someone reading, eating breakfast, or having a conversation with some of the pigeons.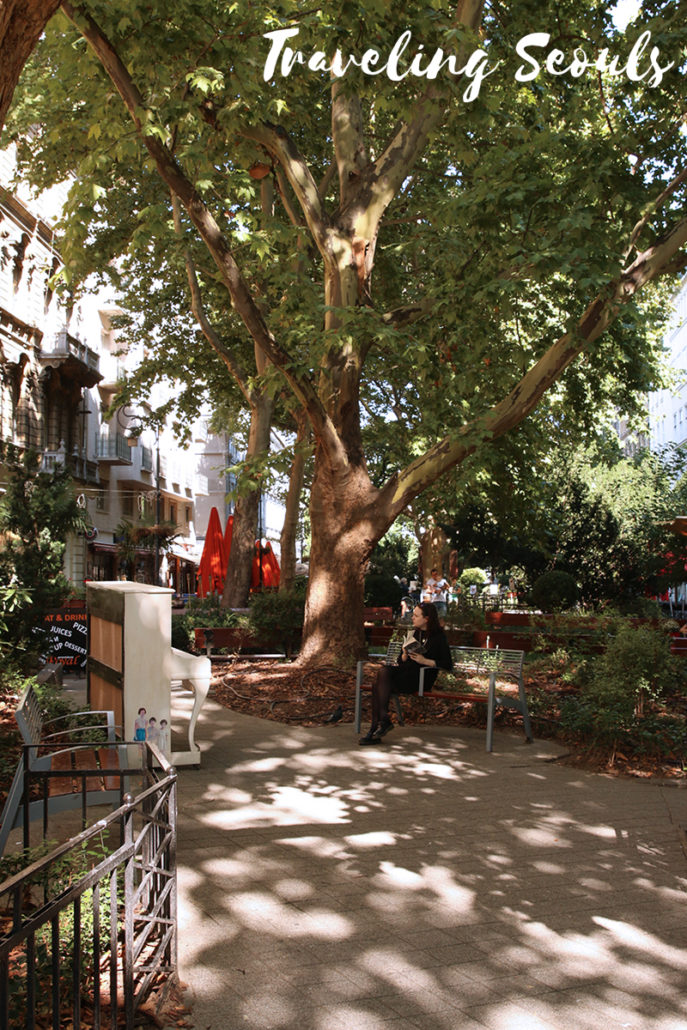 Then I saw this: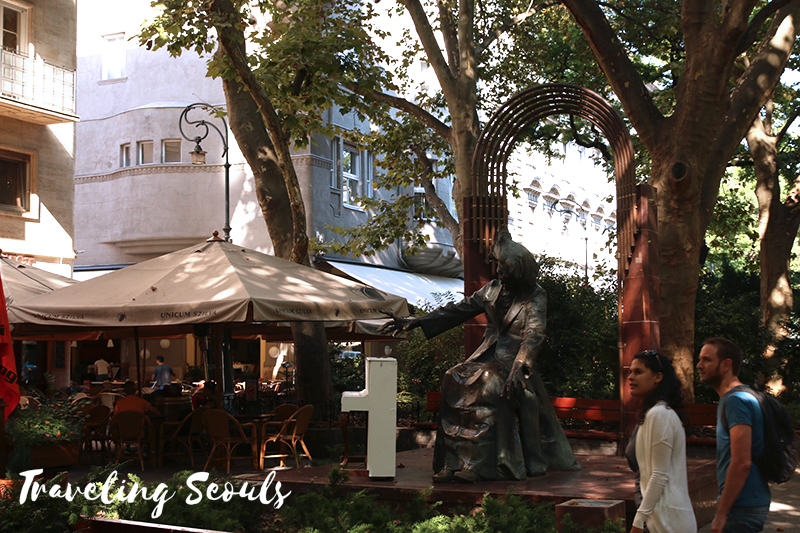 A white upright piano cleverly brought this bronze statue of Franz Liszt to life. Franz Liszt was a famous 19th century Hungarian composer and musician.
Now only if someone would play the piano?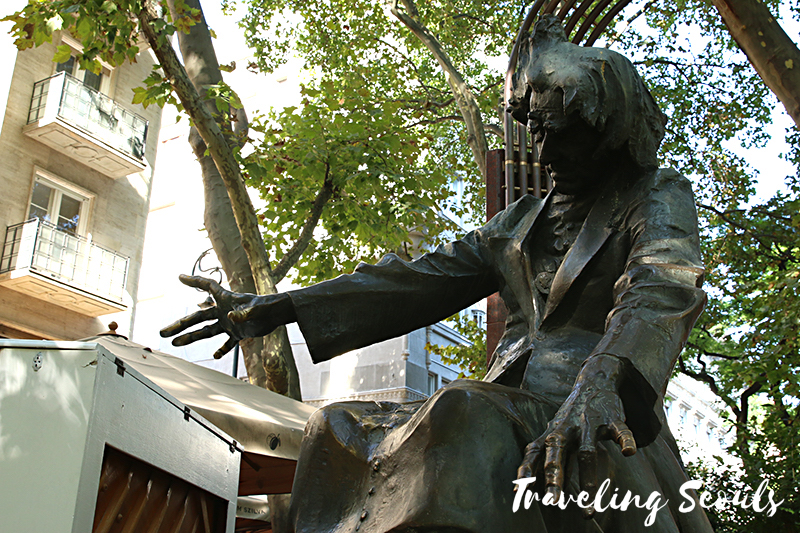 I have seen a couple of other baby grand pianos around Liszt Ference tér.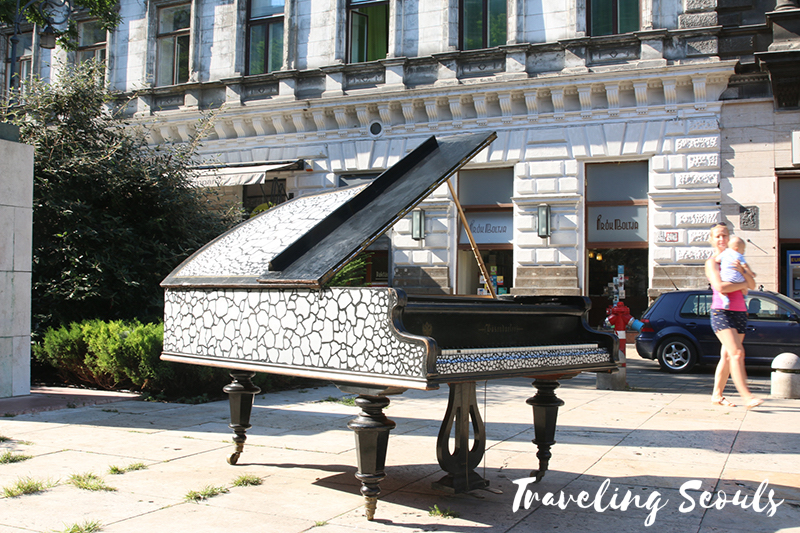 Before the start of the piano carnival, several players performed at Liszt Ferenc tér. You can check out their YouTube video, or you can watch the piano competition live on the Liszt Ferenc Piano Competition Facebook Page.
But what I am really interesting is coming back to take images of people playing and having a cup of coffee at Rhapsody Restaurant & Bar.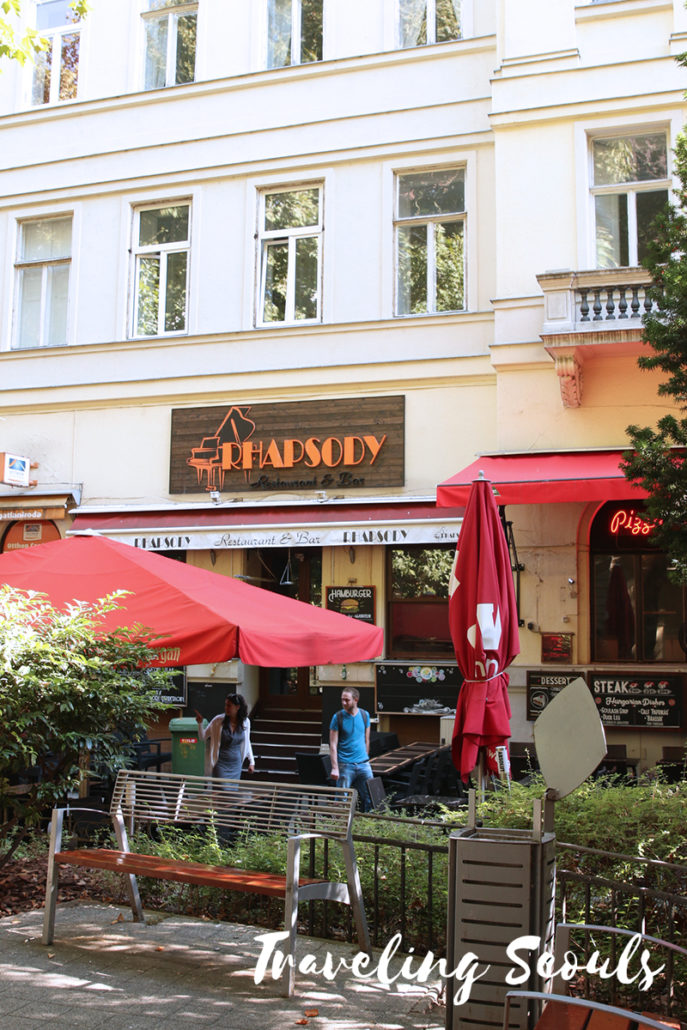 Have you been here? What's your take? Are there some other music-related places to check out in Budapest?
Please follow and like via: