When a fellow expat friend who is also an architecture professor asks if you want to go to the Museum of Applied Arts in Budapest, would you go?
Yes!
Actually, before we left for Hungary, I researched different museums to visit in Budapest and was interested in seeing this museum because: 1) I love making crafts and art pieces for our boys and 2) I have been more interested in art since taking photography classes.
What is the Museum of Applied Arts?
The Museum of the Applied Arts is a museum that features various artworks through different art mediums, such as pottery, drawing, sculpture, that is used for an everyday purpose or function.
TRIVIA FACT: The Museum of Applied Arts in Budapest is the third oldest applied arts museum in the world.
Architecture. Of all the buildings in Budapest, this building stands out to me. It was especially apparent when I was standing at the top of St. Stephen's Cathedral looking at the vast cityscape before me:
According to The Rough Guide to Budapest
, the exterior of the museum was created by architect, Ödön Lechner, who used the style of Art Nouveau and Magyars' Ugric influences. You can see the ornate detailing in the green and yellow tiling on its dome. Contrast the interior space to that of a blank white canvas, it is devoid of color. However, my architecture expert and companion reminded me of how the age of industrialization influenced the architecture of this space during the turn of the century. The truss above was made of metal, cut in ornate styling and painted white. She called it more of an eclectic mix of styles.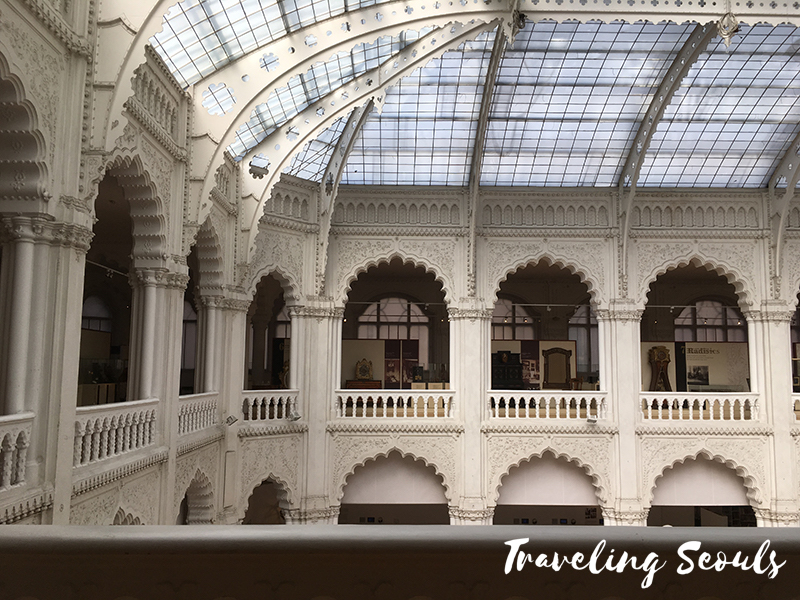 Related: See the Interior Spaces of St. Stephen's Cathedral
Ticket Information: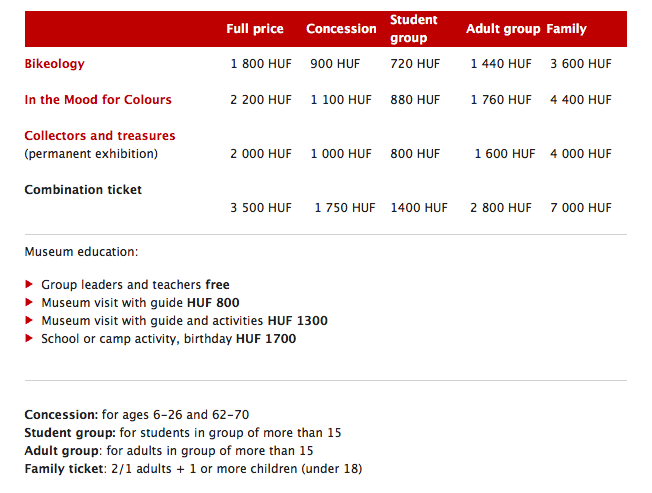 Free admission dates on Hungary's three national holidays: 15 March, 20 August and 23 October.
Tickets to permanent collection range from 800 HUF to 2000 HUF, but if you want to see special collection exhibits, then I recommend purchasing the combination ticket for 3500 HUF. You can get access to the entire museum. For example, let's say you want to visit one special exhibit and the permanent collection, then you would still benefit from purchasing a combo ticket because you will save money.
Permanent Collection
The permanent collection felt much like the architecture of the museum – like an eclectic mix. The collection was not really organized by a specific timeline or by applied art type. Rather, it was curated by the donors to the museum. 12 different sections shared the stories of the individual donors or how the museum acquired the items. You may find some of the same items in one section shown again in another section on the other side. While all of these items looked pretty interesting (even "new") to me, my European friend said that many of these items reminded her of family heirlooms that have been passed down in her family.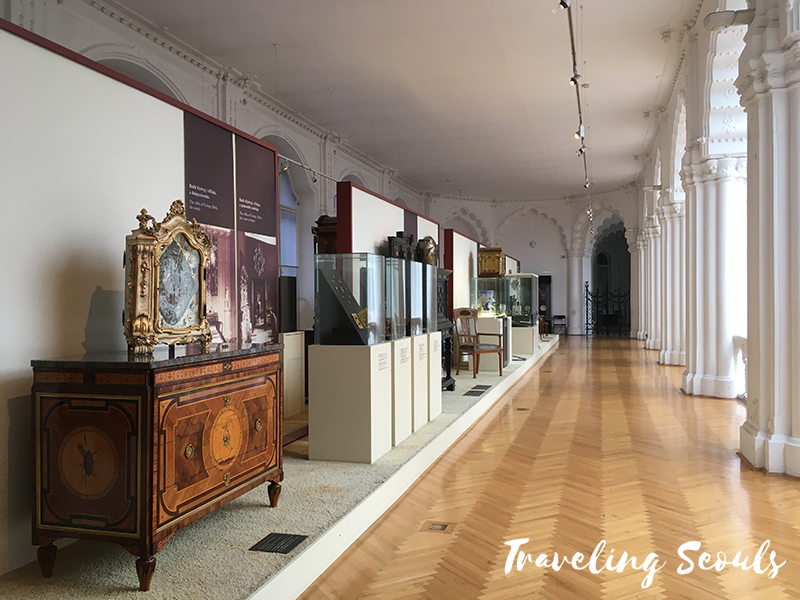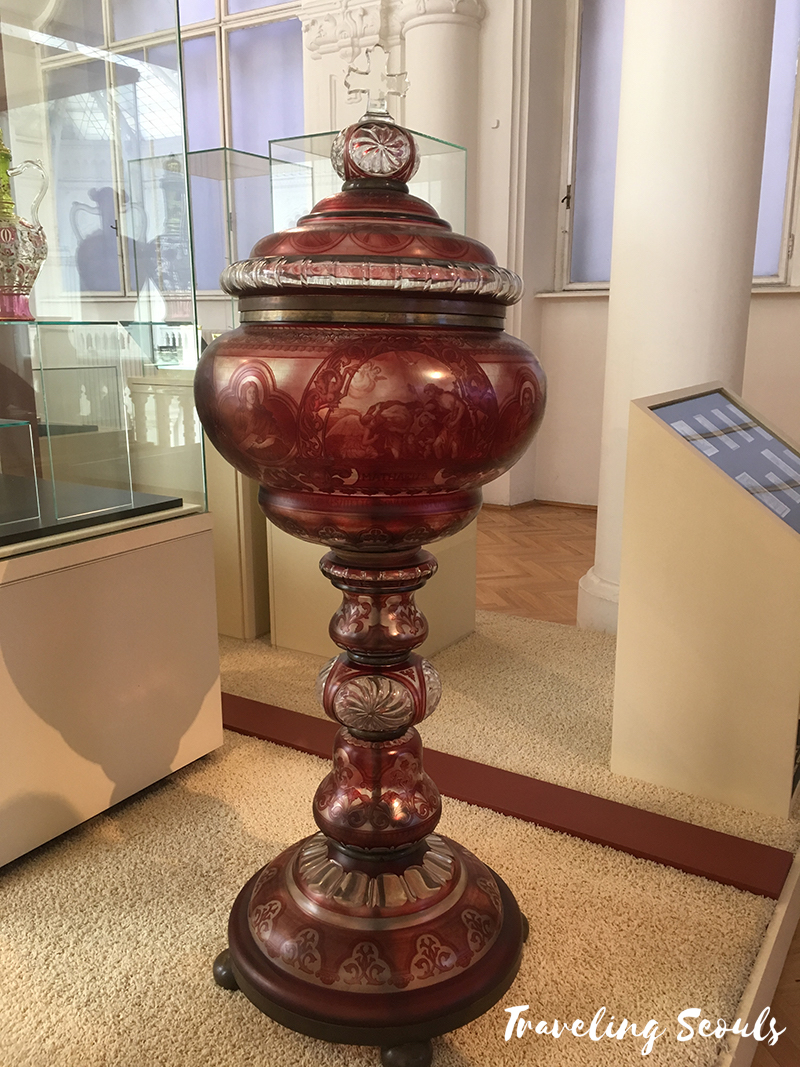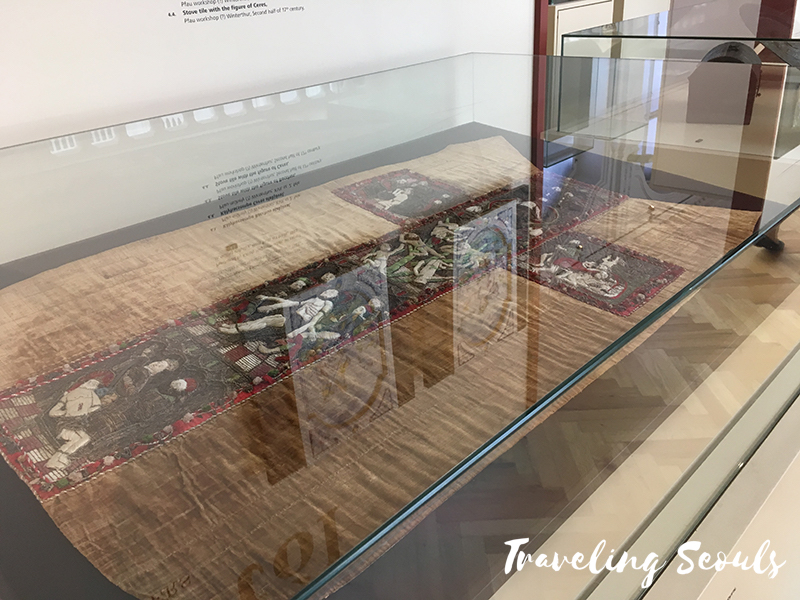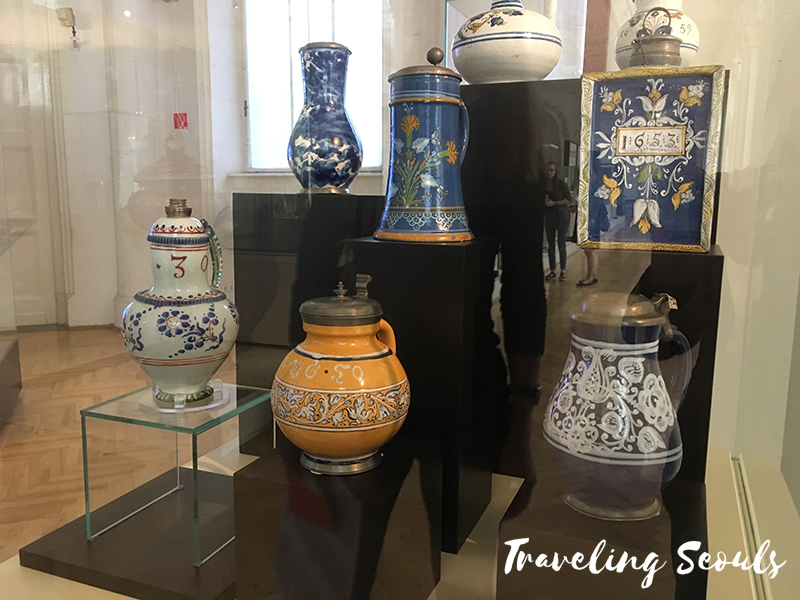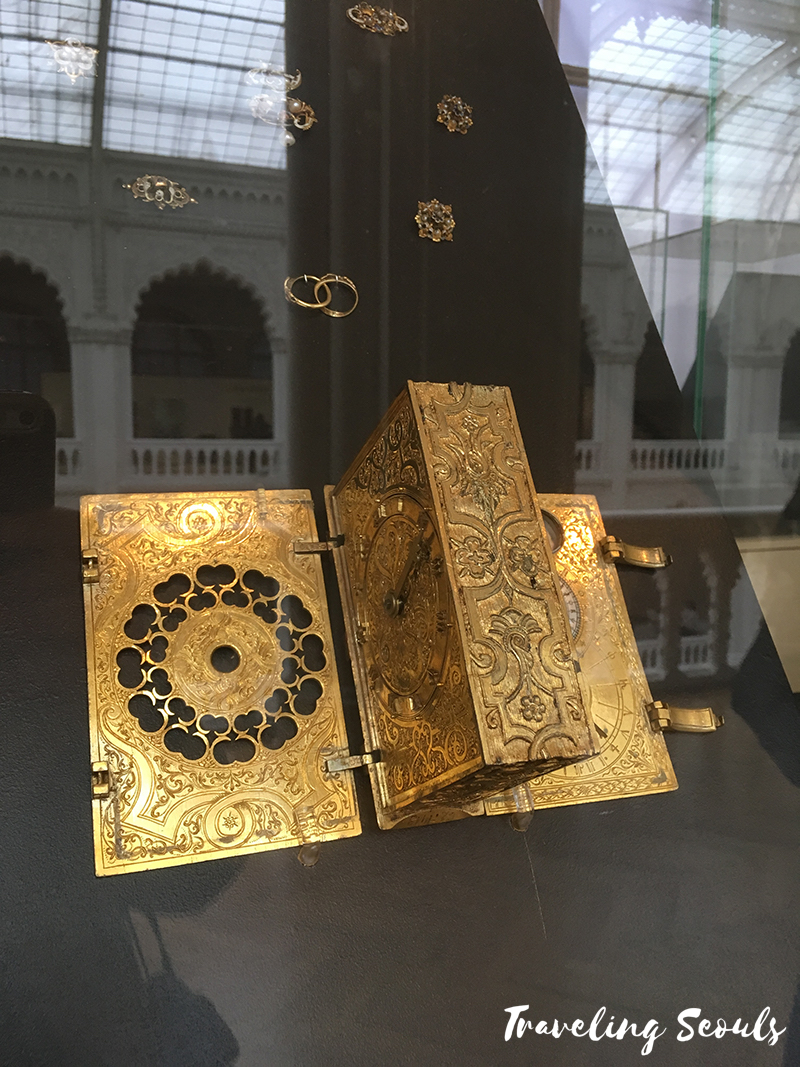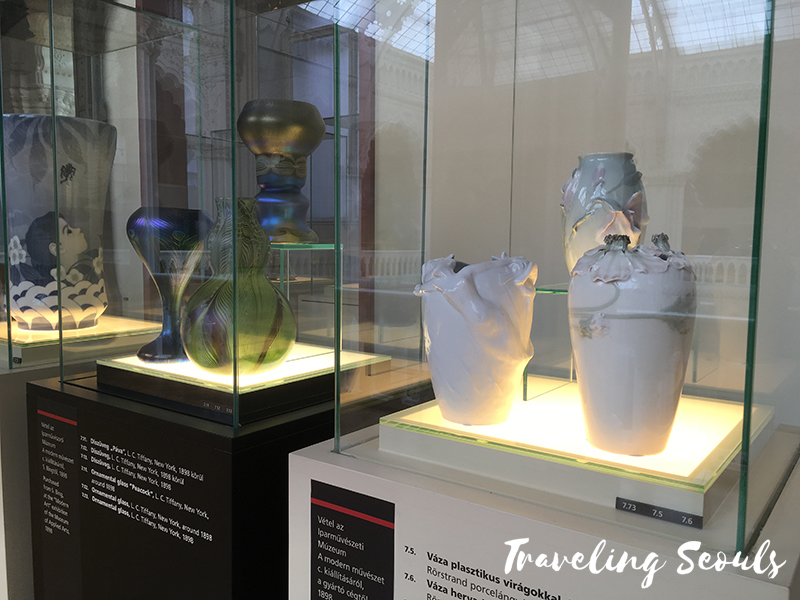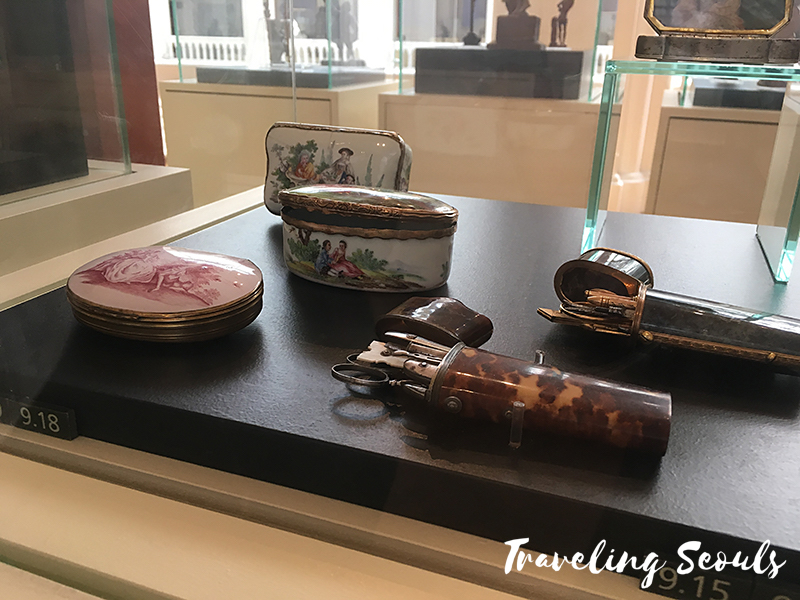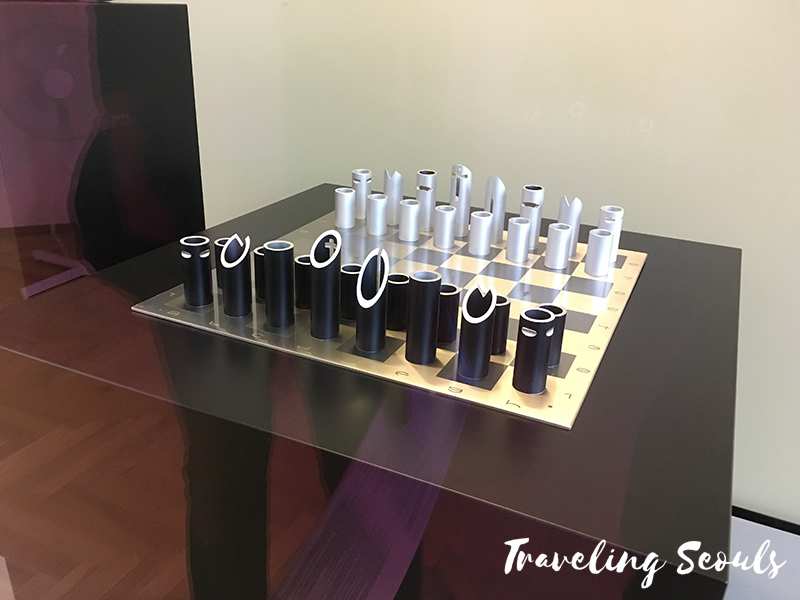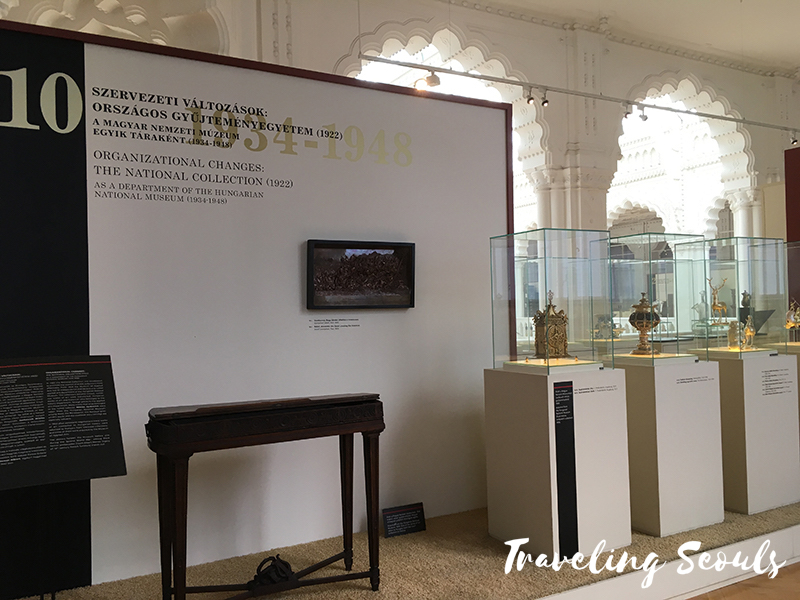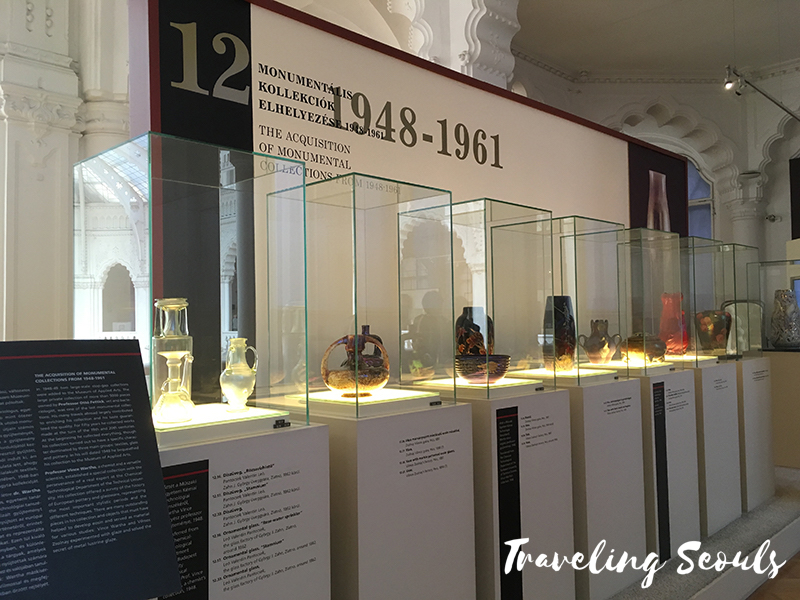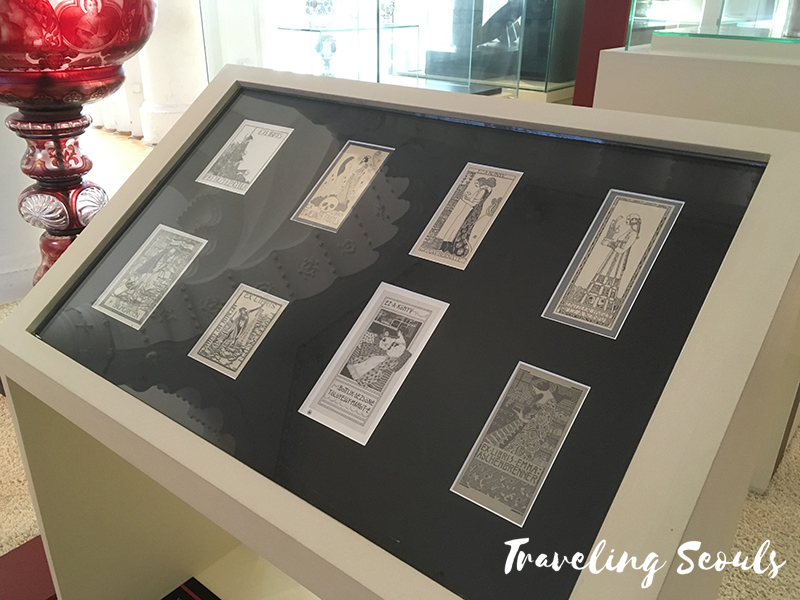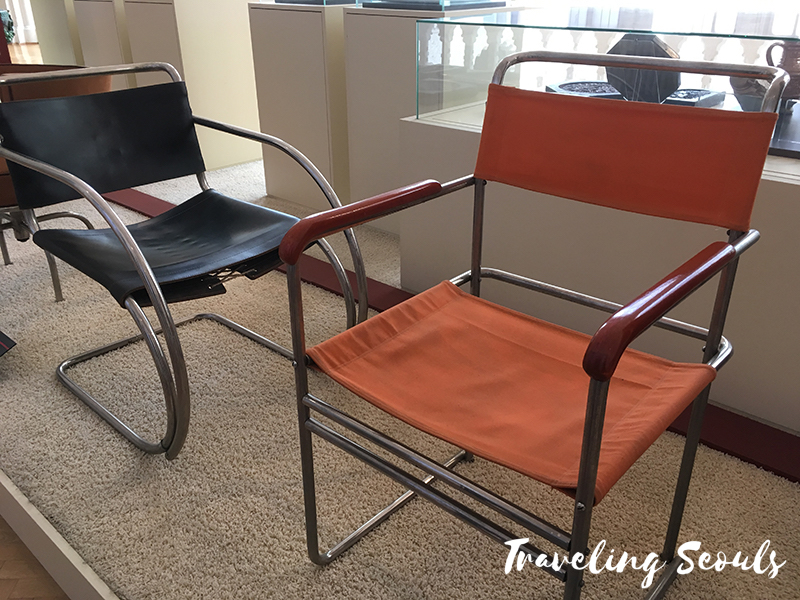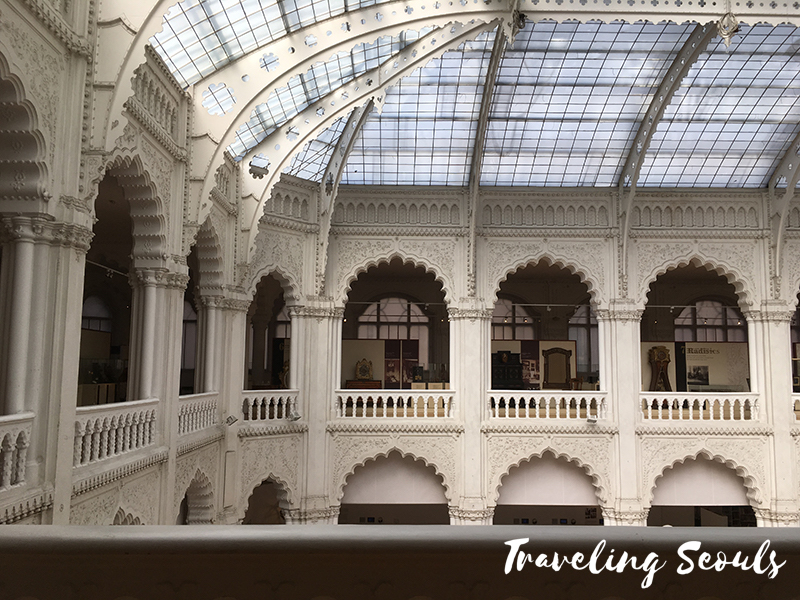 Bikeology
For a limited time, you can check out this cool interactive exhibit on bikes. Learn the functionality, different types of bikes, recycling options, and creative ways to keep bikers riding safely on the road. The interactive ways that artists and non-profit organizations shared how to use bikes as environmental or functional art pieces would make young and old enjoy this small exhibit.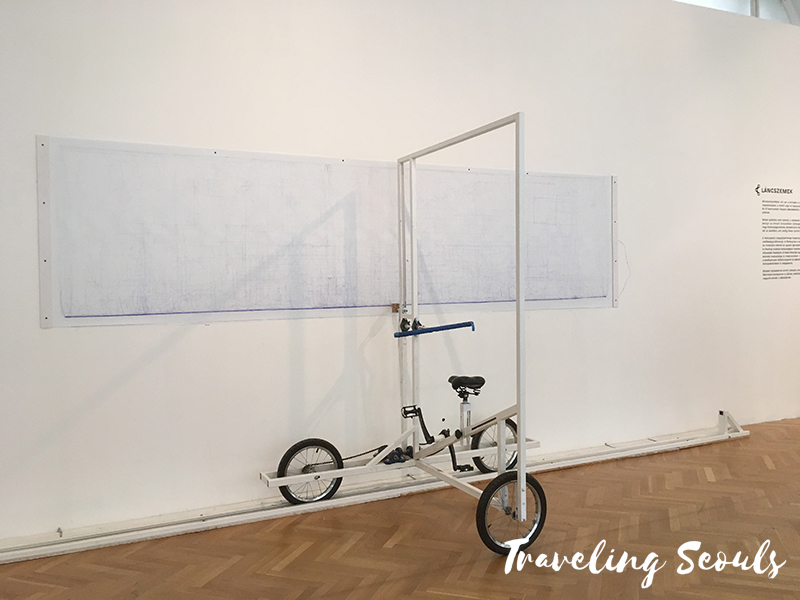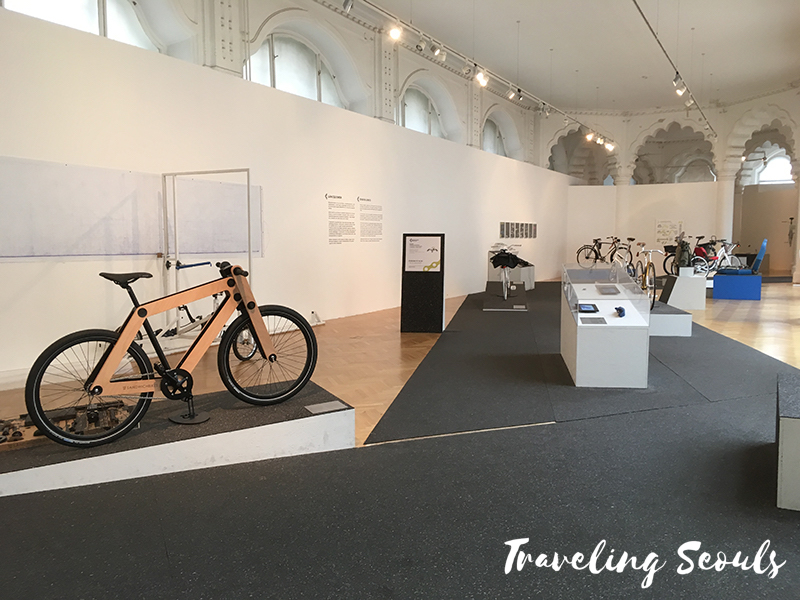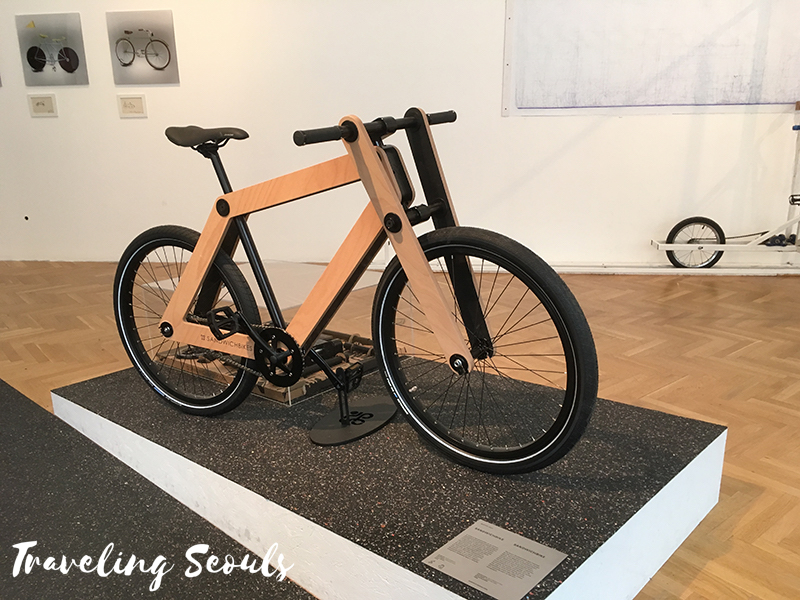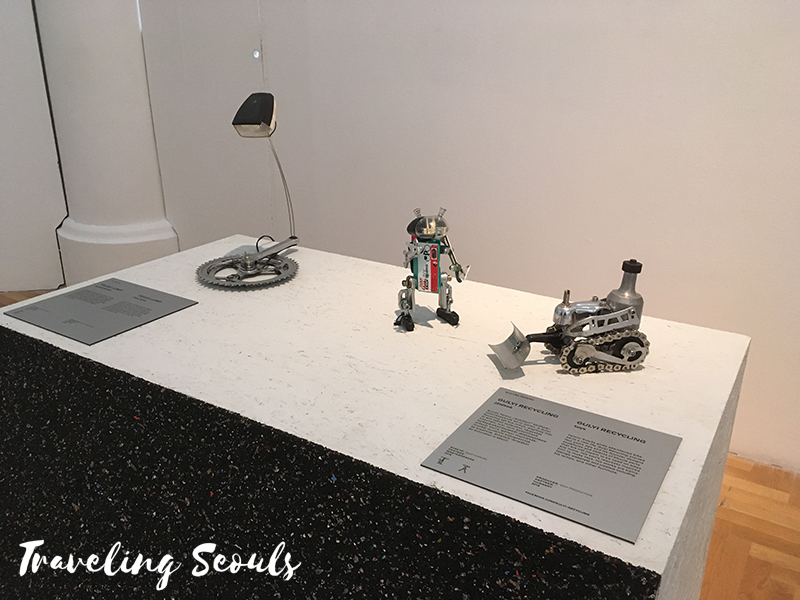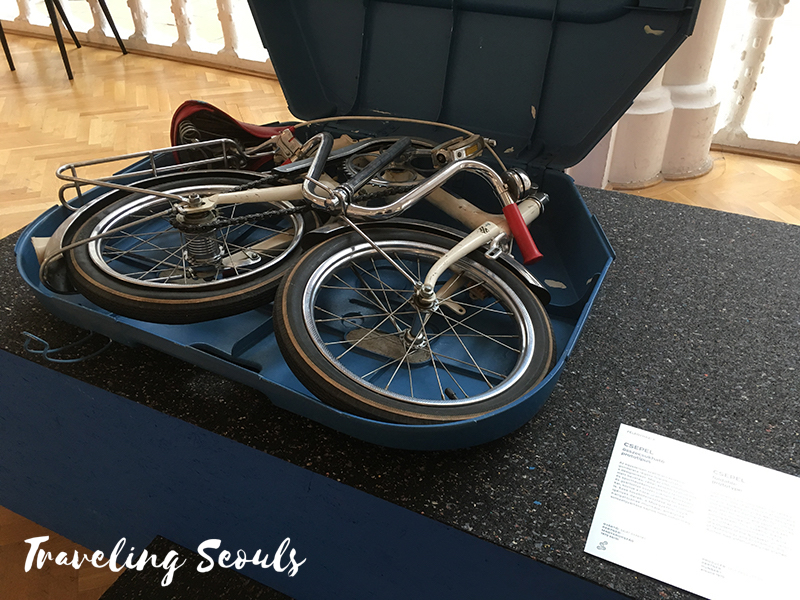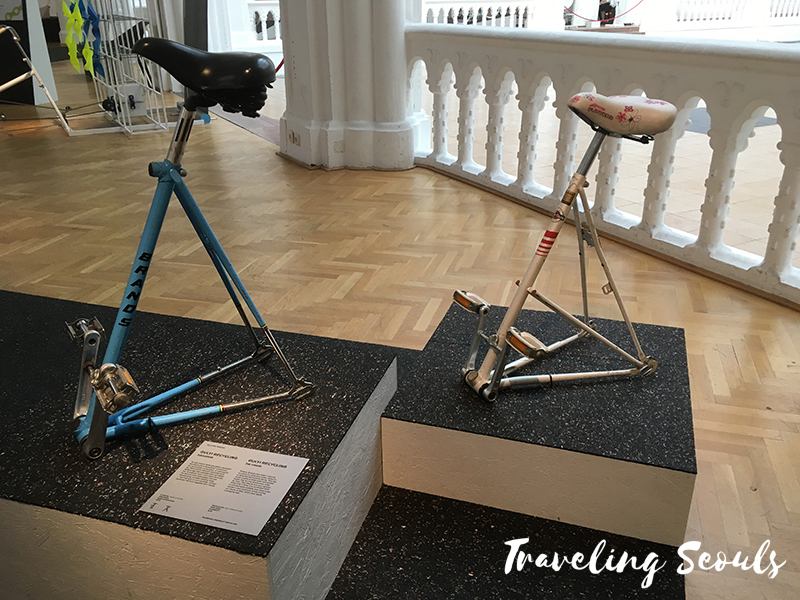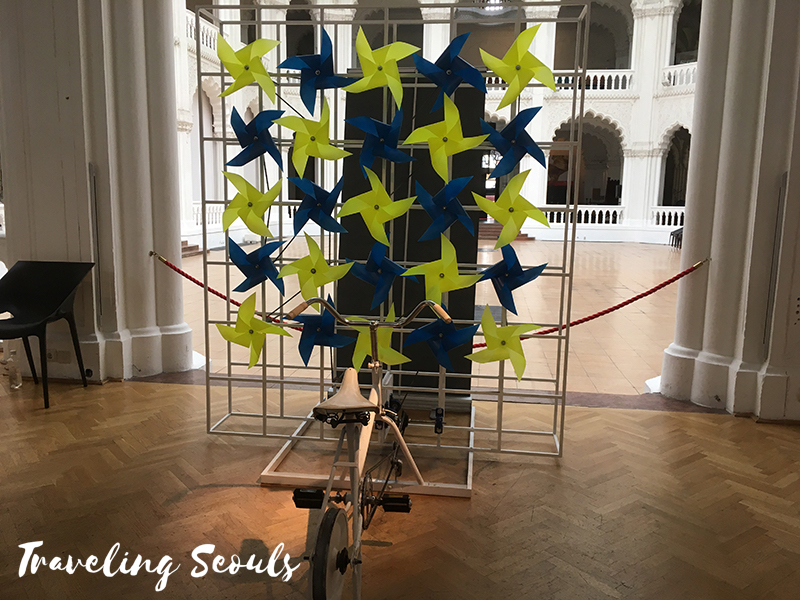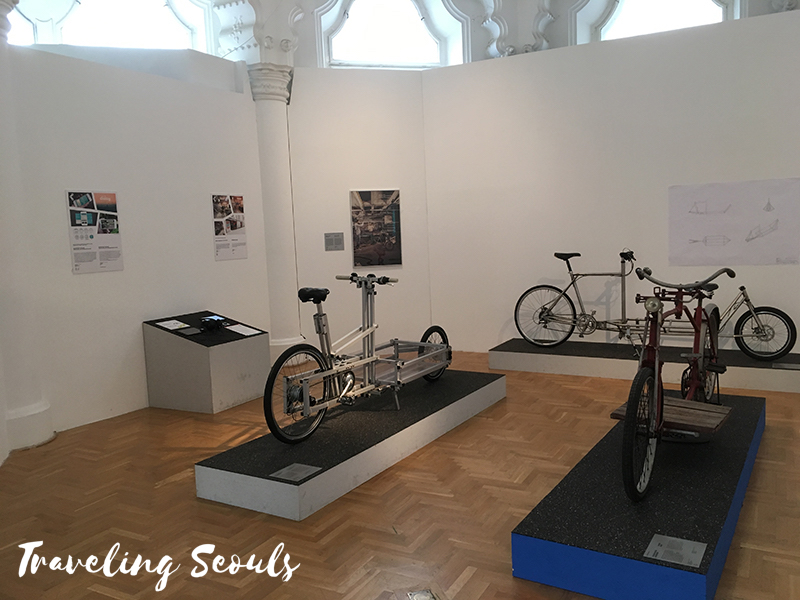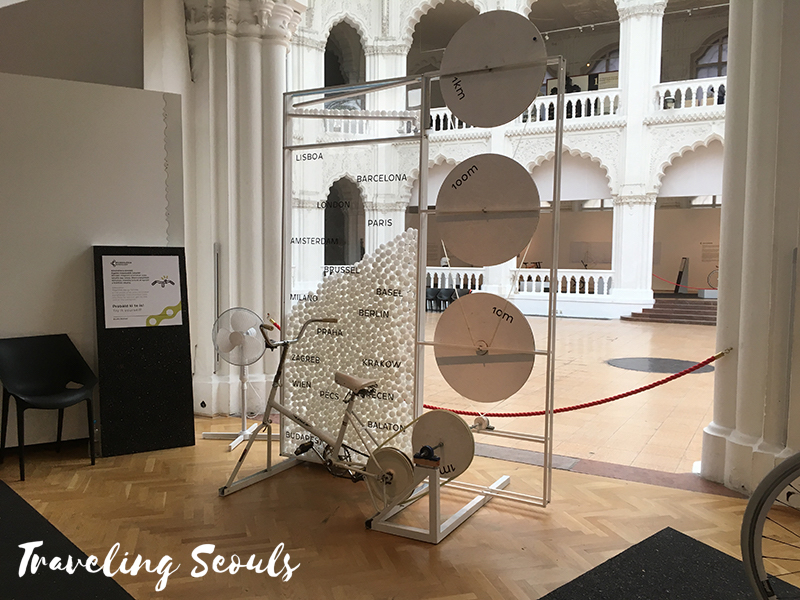 In the Mood for Colours
By now I was feeling pretty tired, but I thoroughly enjoyed the In the Mood for Colours exhibit. At first, I thought, "ehh, it's another mash-up of their permanent collection organized by colors. But when walked in, we were asked to get a color analysis: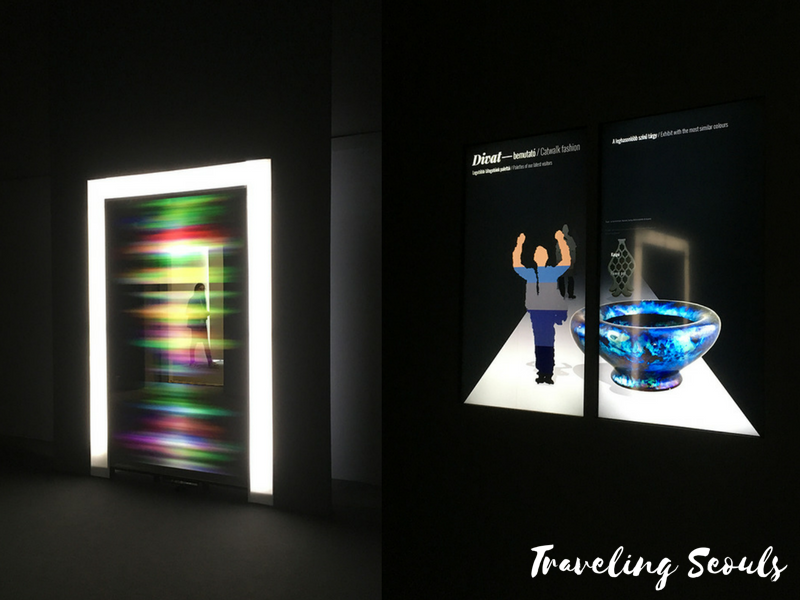 Let me tell you that the color analysis was spot on. Those were the colors I was wearing that day. I have to admit that it was a bit of a gimmick to match me to a random blue item in the exhibit, but it was a fun little way to engage viewers in this exhibit.
The Green Room. The green room shared how the color evokes certain feelings and shared the history of the color, especially how the color was made. (The color green was made with uranium, which curators explained that some artists died from radiation exposure.)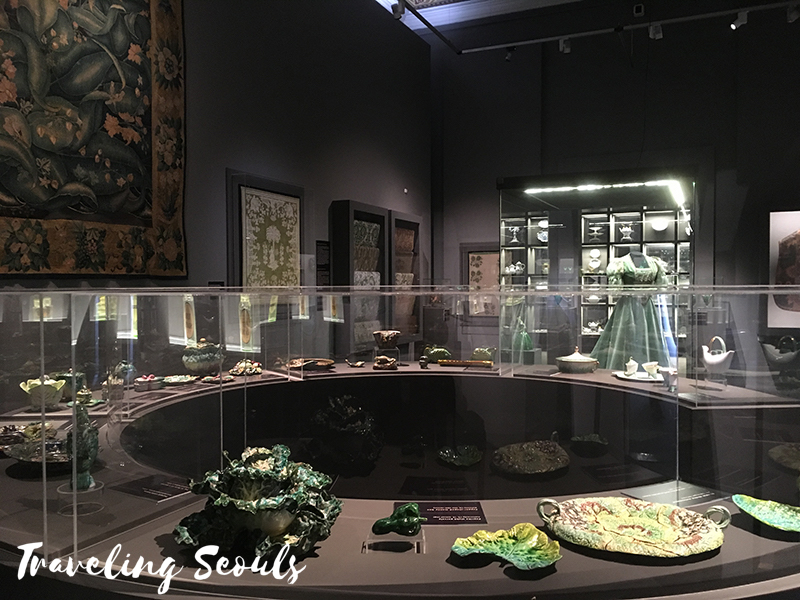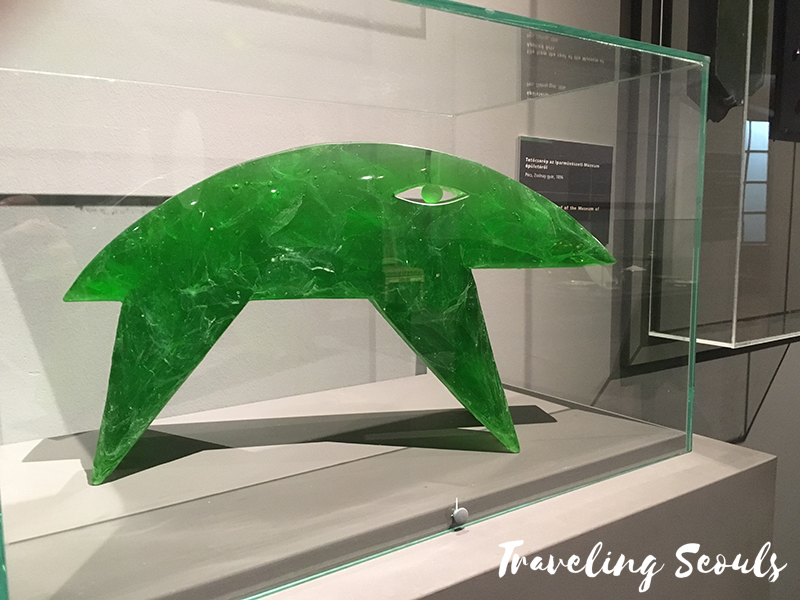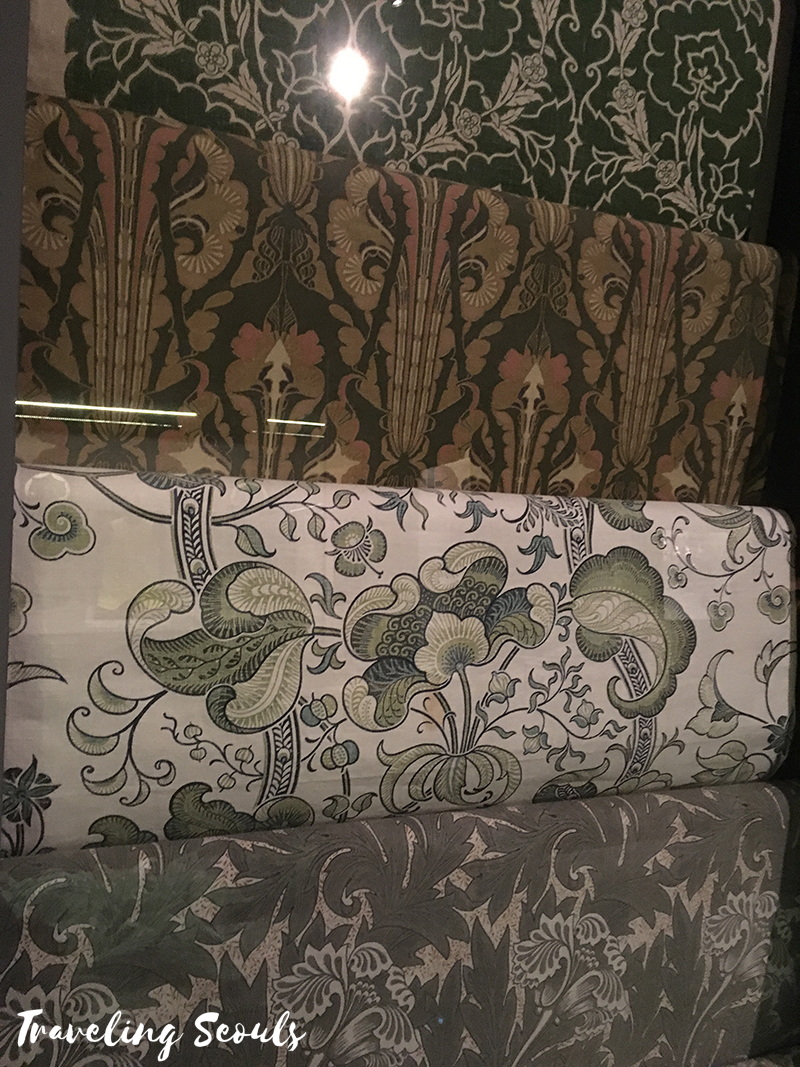 The Red Room. Once we entered the red room, the vibrant hue commanded our attention. Here's an explanation of the color: "Red has a significant place in the spectacle of nature, but it has particular importance for the human body. ..it has been the color of vitality and victory. …In Christian culture, red became a symbol of martyrdom. In liturgy, its role was centered around holiness, but it retained its demonic registers. Set against the religious world, the art and literature of profane affairs was pervaded by love and erotica, in which red has had a spectacular career….Revolutions, political opposition, and communist ideologies have all run their course under red flags, making red an expression of criticism as well as power. In the whirl of modern urban experience and leisure culture, red seats, curtains and stages are universal appurtenance of theatre, opera, and cabaret, where lipstick is always red…."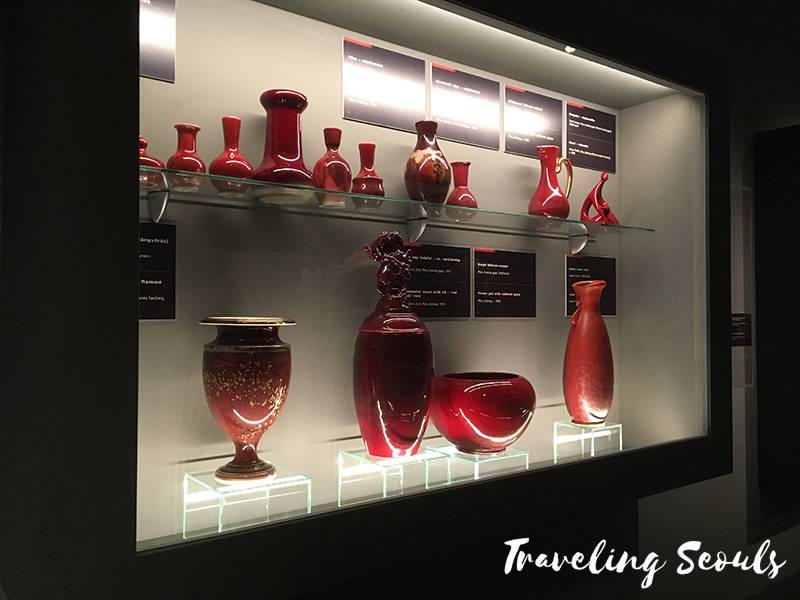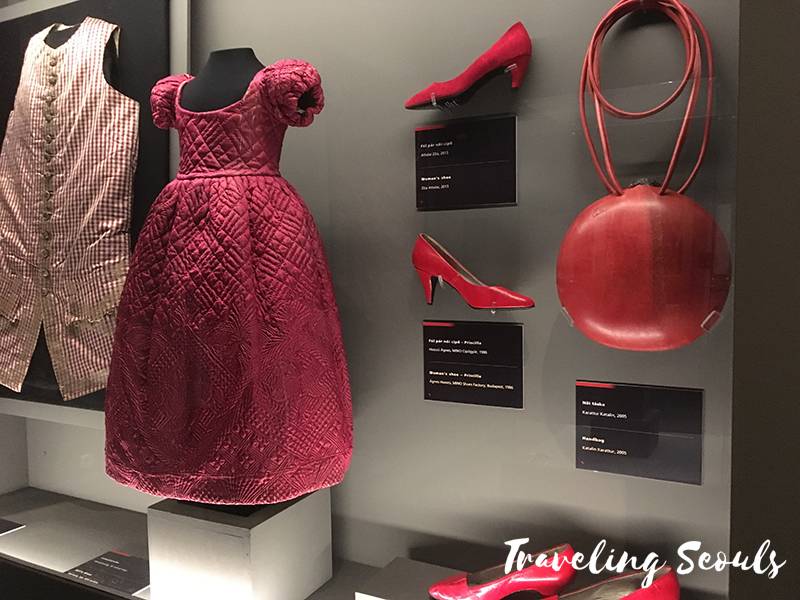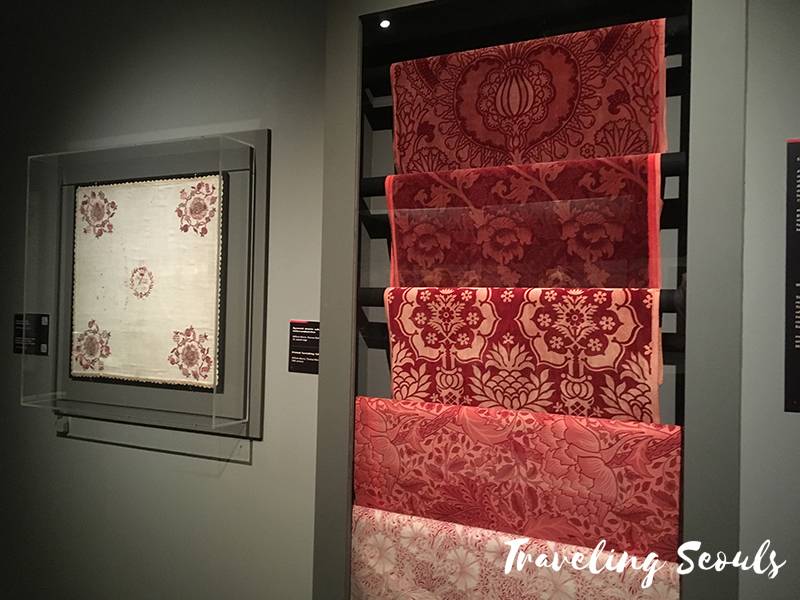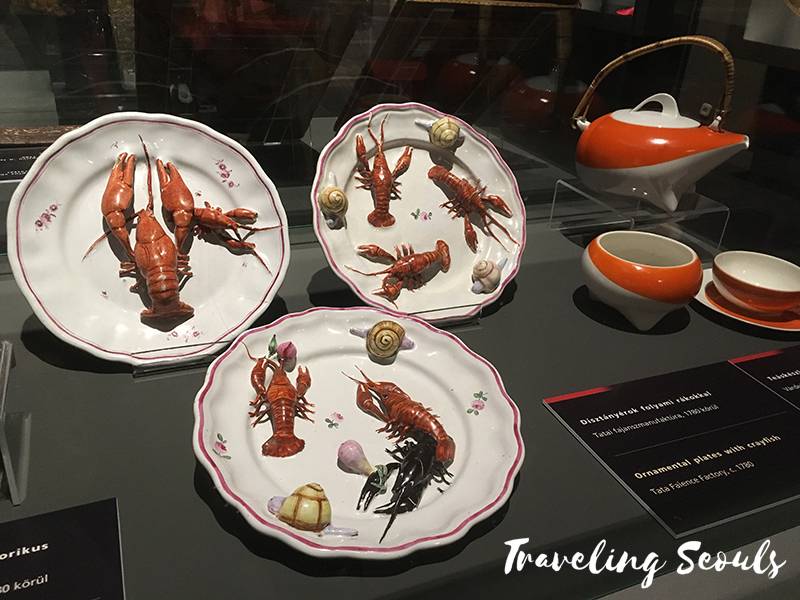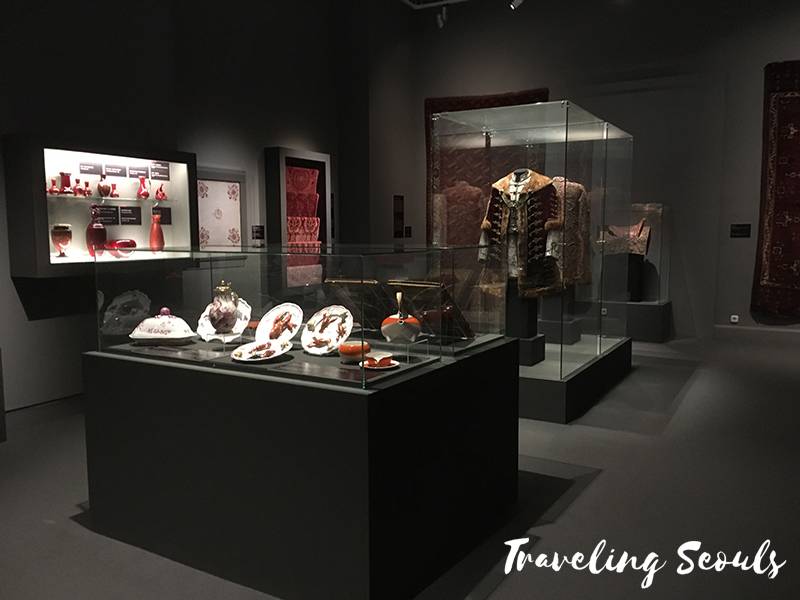 The Blue Room. Much like the green room, the blue room told us the symbolism that goes with blue, as well as the usage of lapis stone to make the color blue in textiles and other applied art pieces.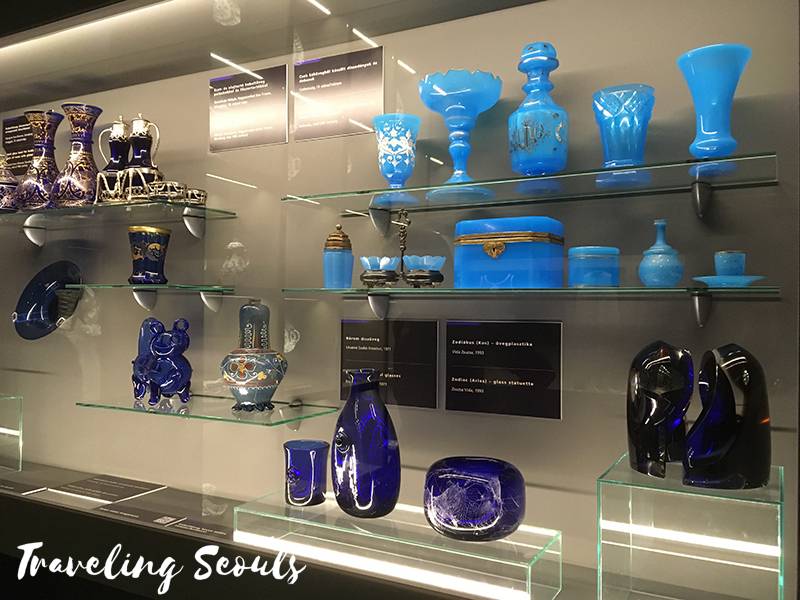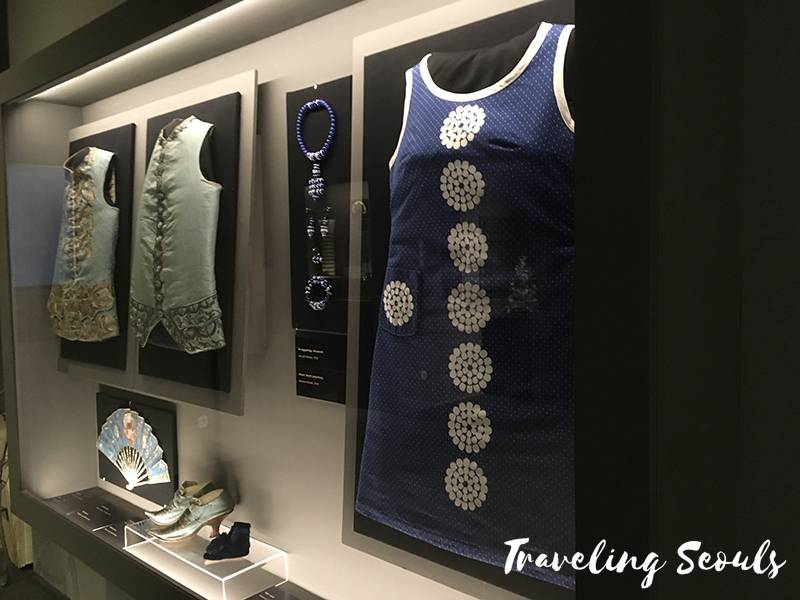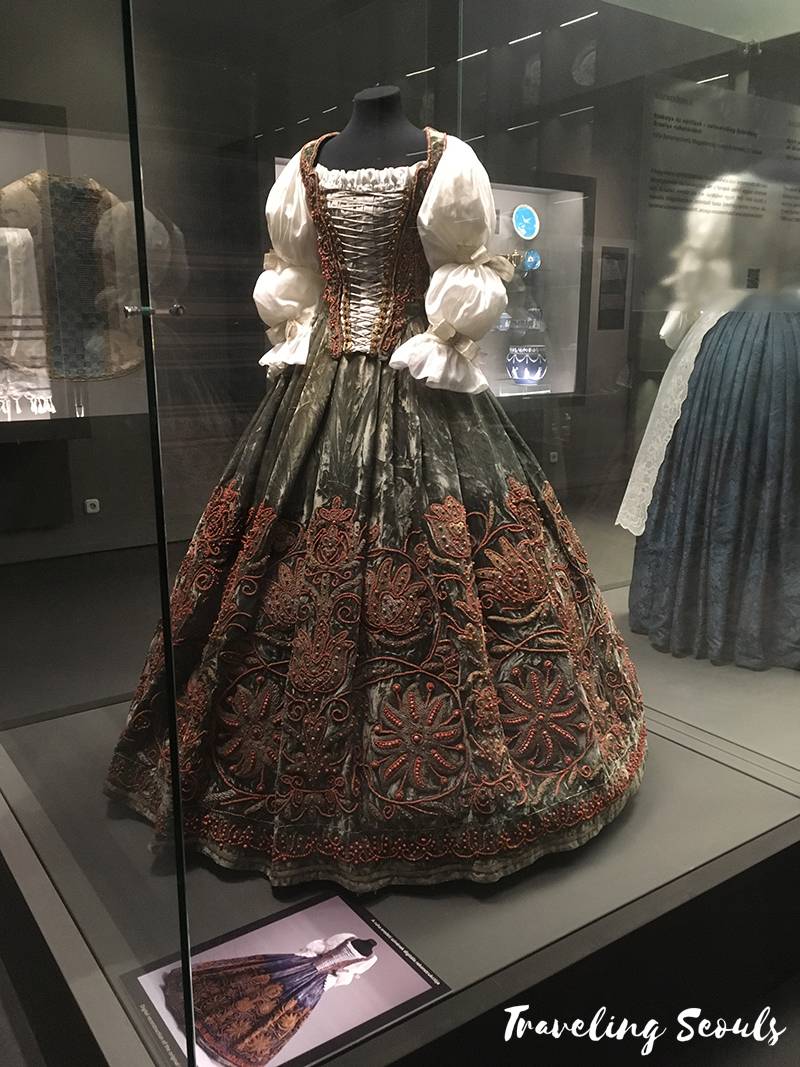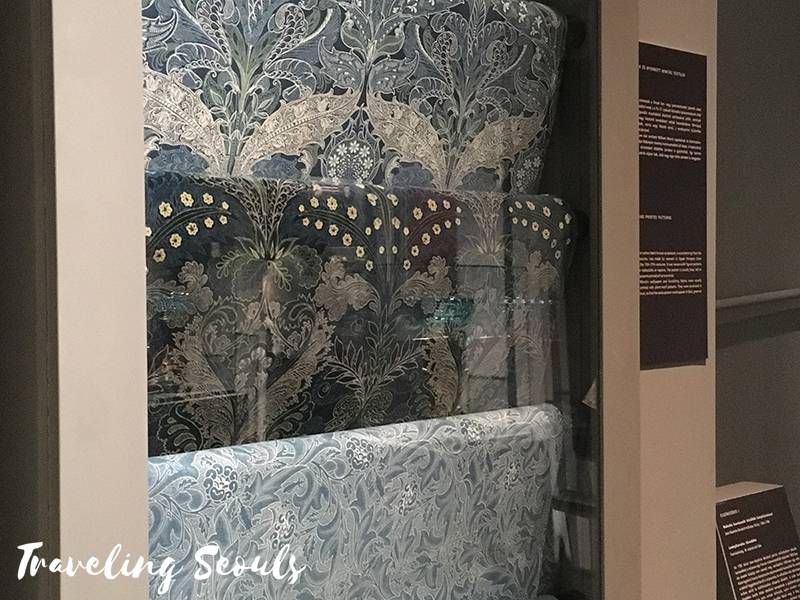 Overall you could spend 2.5 hours like we did and see everything. It was definitely worth it if you like looking at different Europeans manufactured and applied art to chairs, tables, desks, ceramics, tableware, and everyday functional items from the 15th century to today.
For more information:
Address: 1091 Budapest, Üllői út 33-37.
Telephone: +36 1 456 5107
Hours of Operation: Tuesday-Sunday: 10.00 AM – 6.00 PM, Closed on Mondays
Museum Shop Hours: Tuesday-Sunday: 10:15 AM – 5:30 PM, Closed on Mondays
Library Hours: Tuesday-Friday: 1.00 PM – 5.30 PM
Facebook: https://www.facebook.com/ArsDecorativa
Website: http://www.imm.hu/en/
Getting There:
Take Metro line 3 (blue) or Trams 4/6 at Corvin-negyed station. The building is right in front of you when you get off.
Pin it for Later: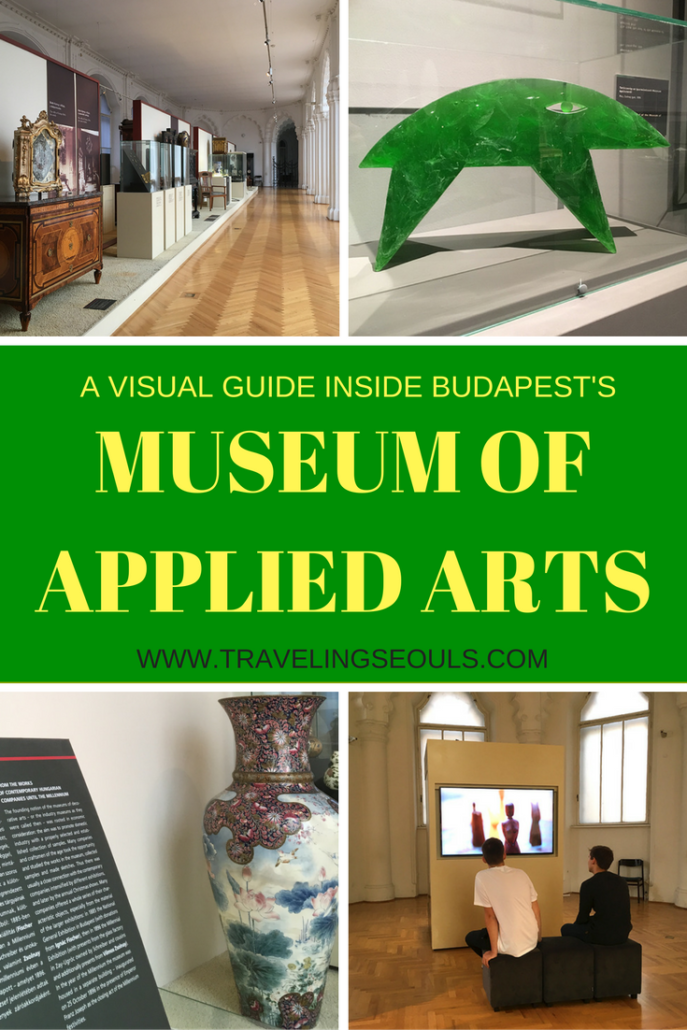 Related:
Please follow and like via: