When Prof mentioned another mall in Budapest, I thought, "Who am I to turn down a trip to the mall?" Then I saw this: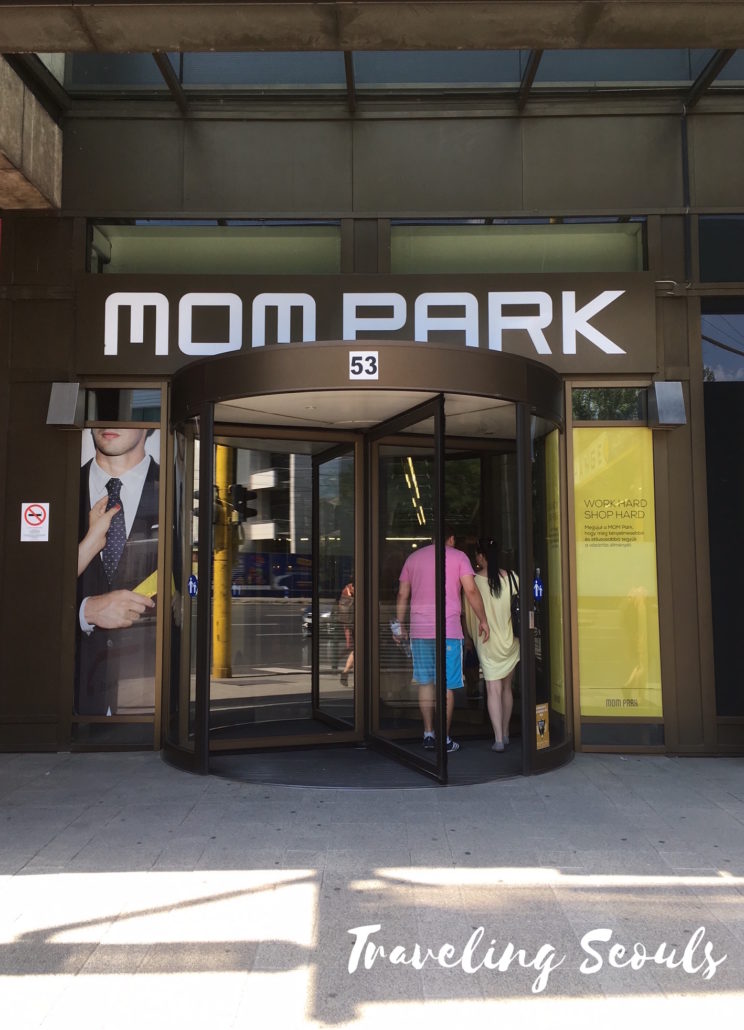 MOM Park Mall
What the? Why call this mall MOM Park? Was this place for moms only? Well, we were off to spend time seeing what's available in the city and to find school supplies before the boys start school.
Don't let MOM Park's beautiful website fool you. It's an older, smaller mall. You can find plenty of items 50- 70% off, which is helpful if you want to save money on kids clothes.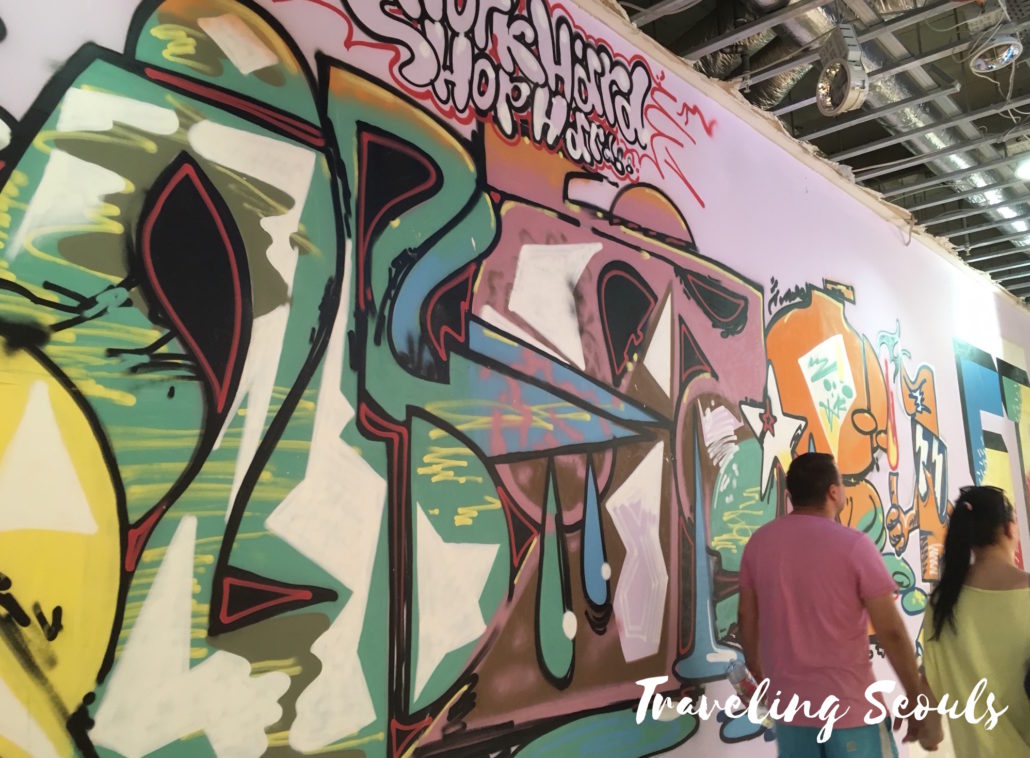 Kid Toy Store & Indoor Playground
First stop was to Játéksziget. Kid shopping, of course. LEGOs, school supplies with highly priced Crayola and Melissa & Doug products and other overpriced toys. Ahh, yes, shopping in Europe. I completely forgot that I could not get a clearance deal like I would find at Target in July and January.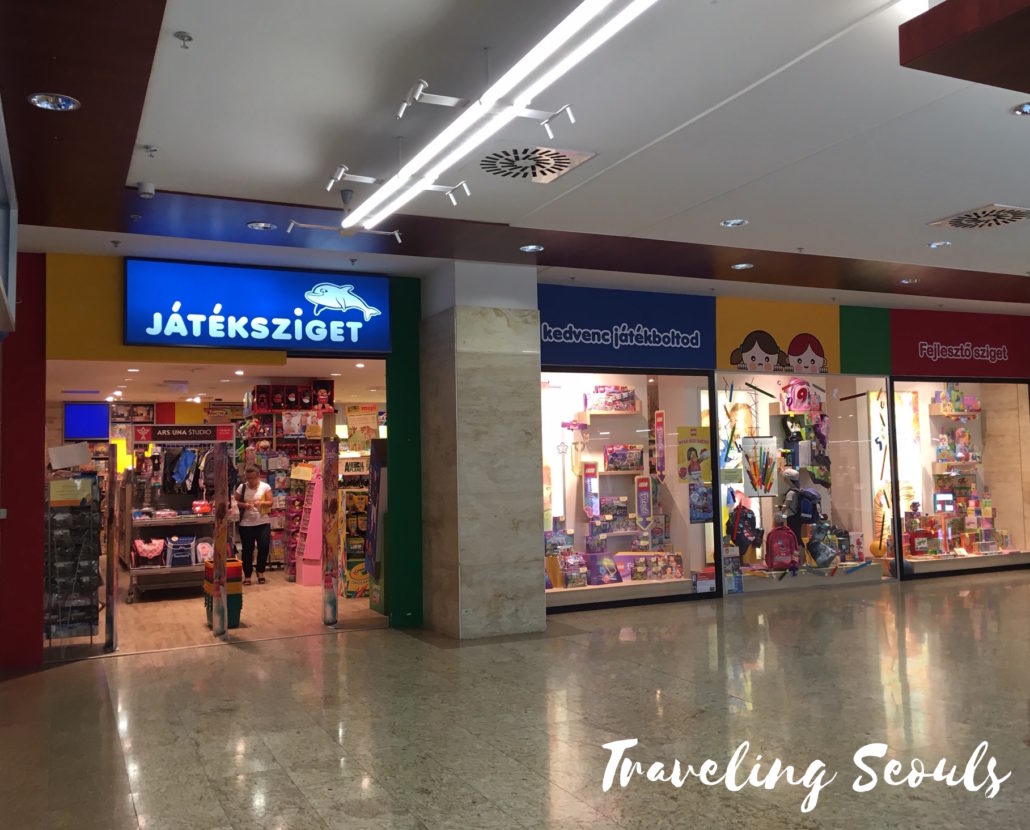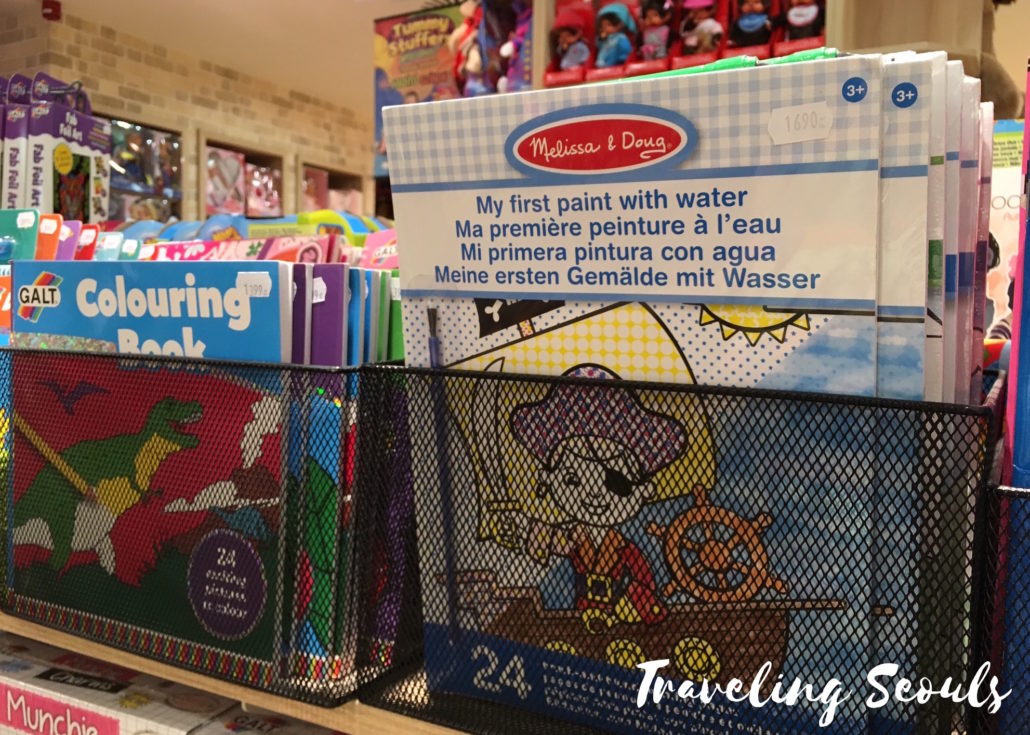 Near the toy store, is a well-placed coffee shop (perfect for moms) while children play at an indoor playground. It's a pay-to-play place, of course.
SPAR
A larger SPAR (aka Meijer, Kroger, HEB, HMart, depending on where you live in the U.S.) was filled with plenty of groceries.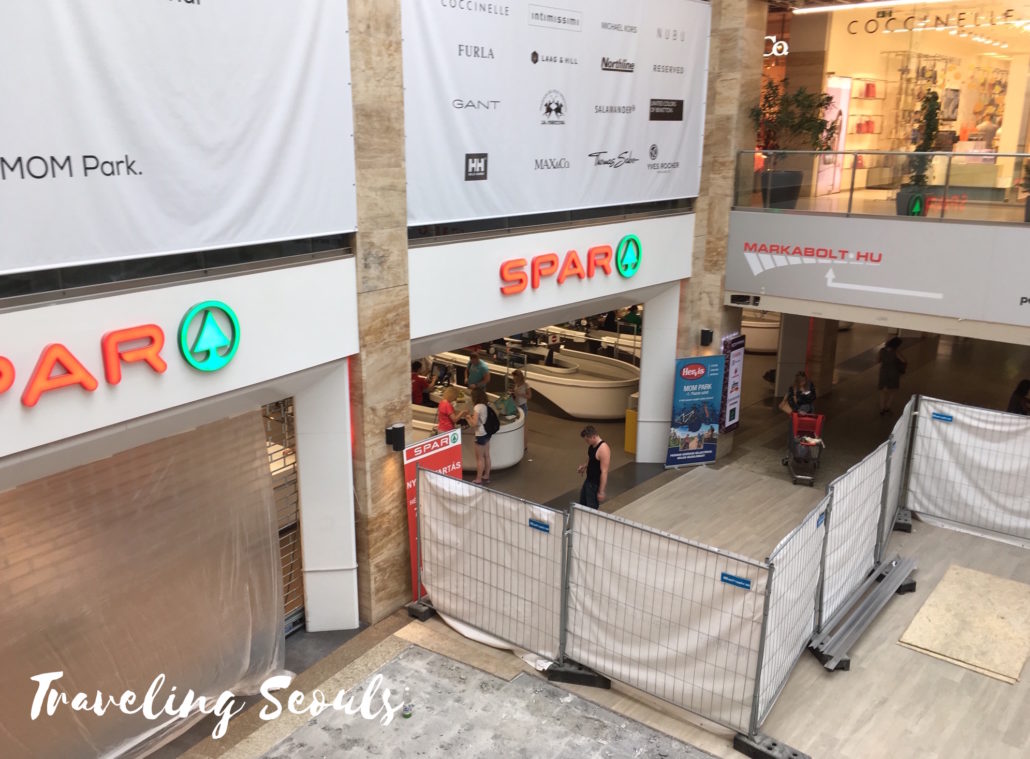 I scored a better deal on school supplies here, and Prof picked up Ziploc bags without the plastic ties not always available at other smaller grocery stores in the city.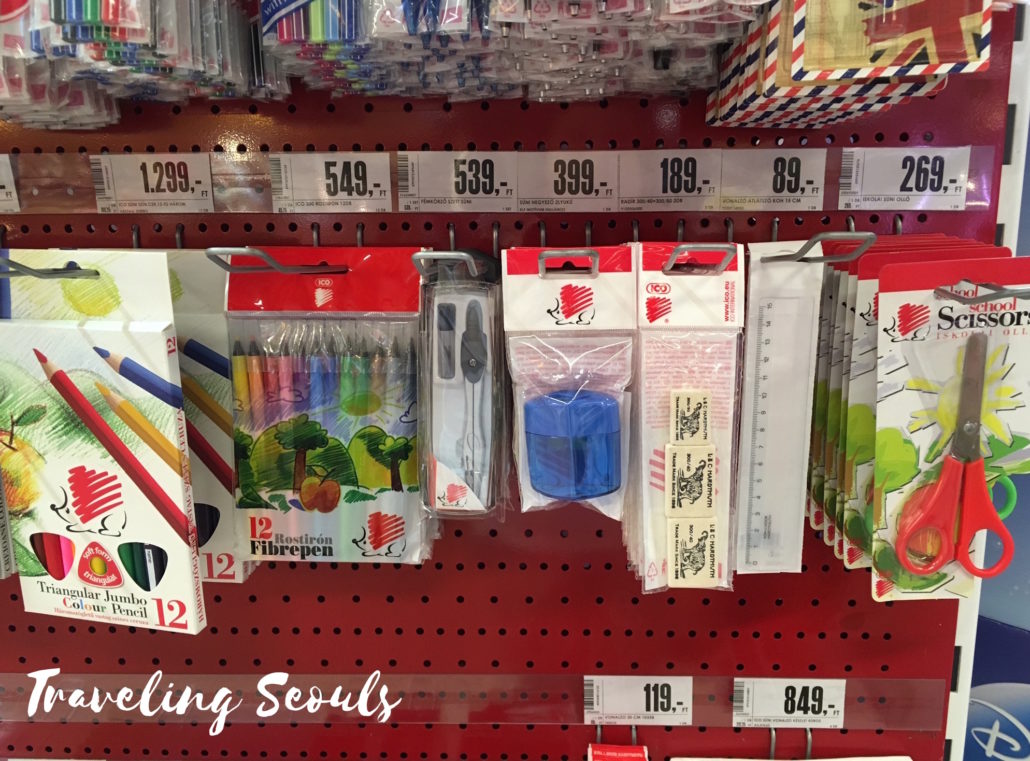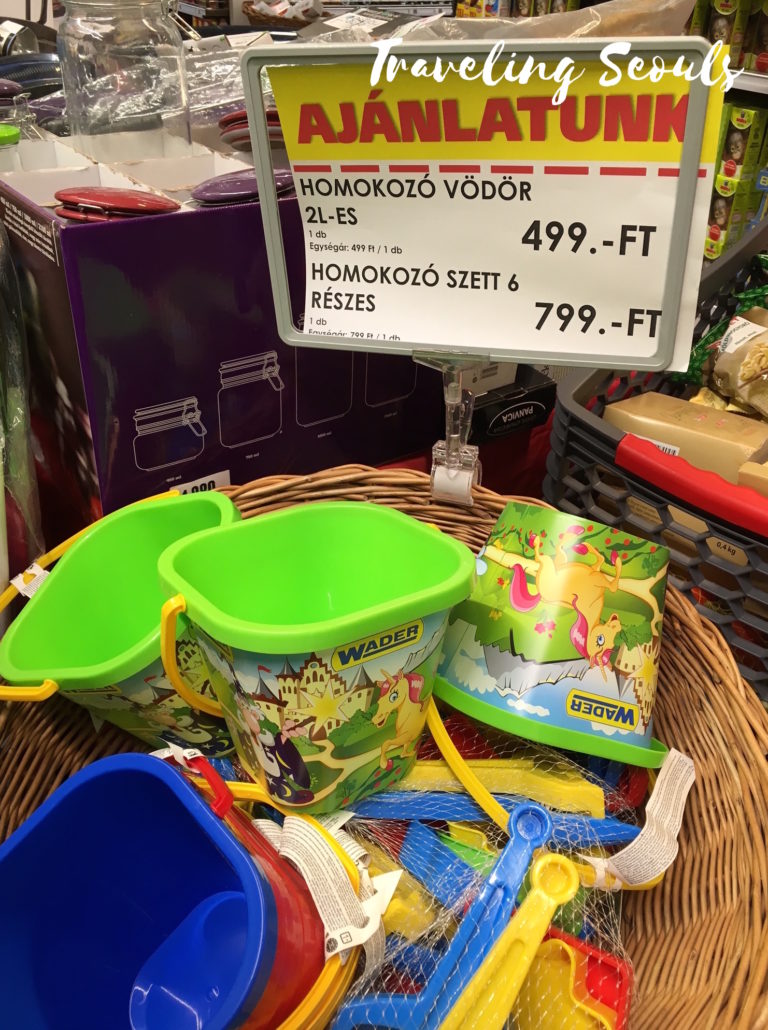 Alexandra Bookstore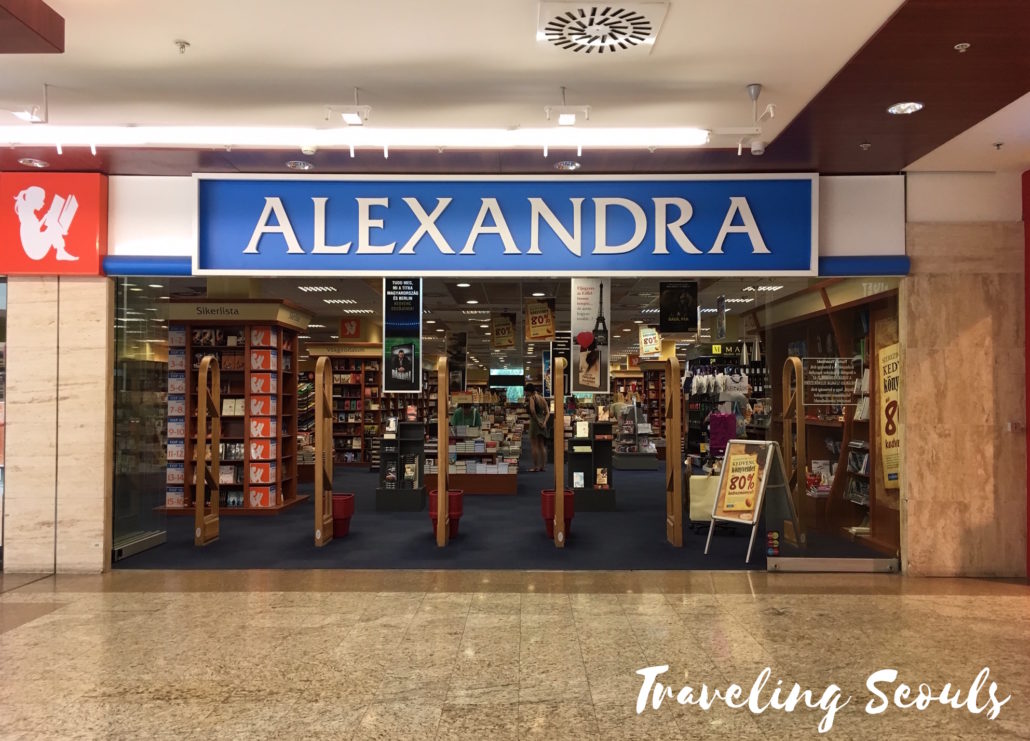 Then I smelled a familiar smell. The smell of freshly cut paper. It was a rare aroma that I missed whenever we make trips to Barnes and Noble, a favorite stop with our boys. Alexandra Bookstore has Diary of a Wimpy Kid translated in Hungarian, which was quite fascinating to see.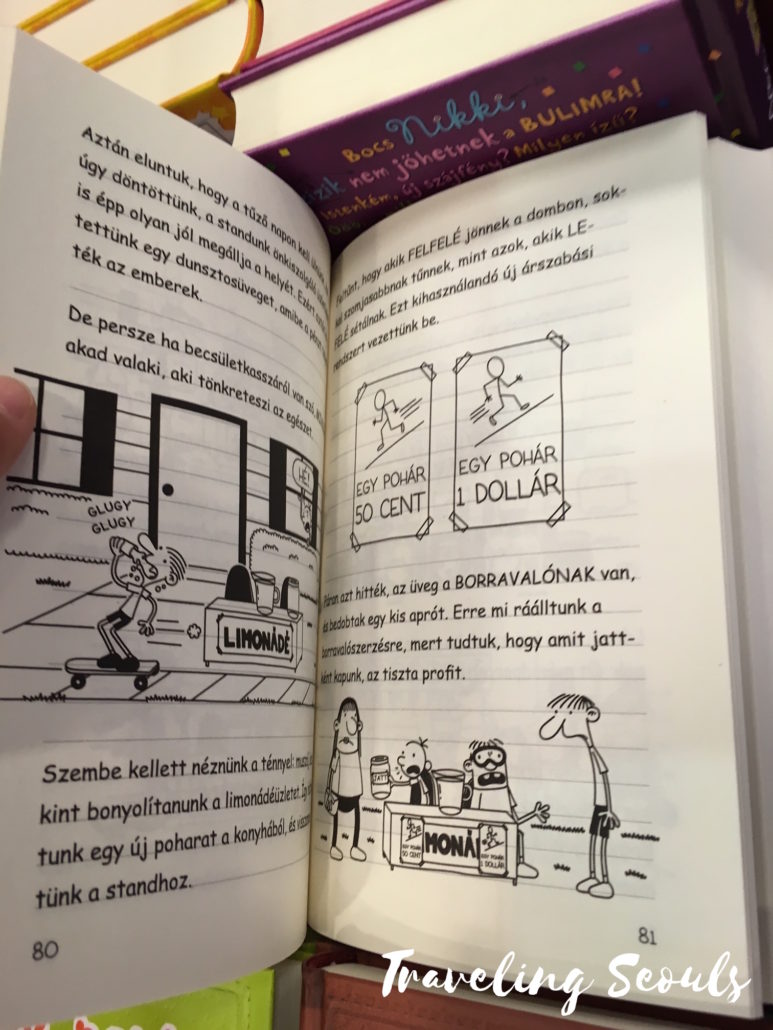 However, I would recommend going to the larger and more beautiful Alexandra Bookcafé. This bookcafé has an ambiance that makes you want to stay for hours. Oh, and there is free wifi.
And of course, there is a United Colors of Benneton, H&M, a small food court available (with a McDonald's), which rounded out our shopping excursion.
Wasabi – Asian food chain restaurant
The only downside to our trip was my meal at Wasabi.  When it comes to Asian food, I am particularly sensitive to how others make them, especially Korean food. You can choose all you can eat or from their Pan-Asian menu (Chinese, Japanese, Thai, and Korean dishes). We opted for a sit-down meal on the patio. Piano Man ordered a bulgogi bowl, Prof ordered a seafood noodle dish, and Linus chose a simple white rice/miso soup combination. I thought I would go for a bento box, but the options Bento Box 16, 17, 19, and 20. But where was Bento Box 18?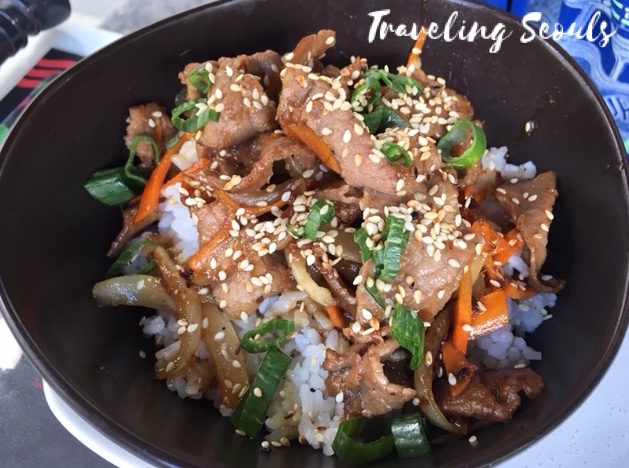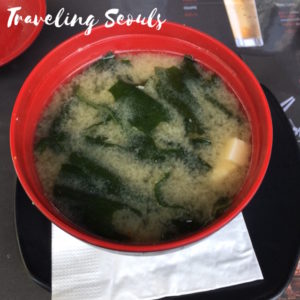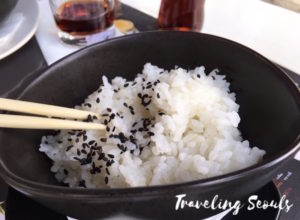 When we ordered, there was a little confusion as we were communicating in English. The waitress tapped on her mini iPad, and said, "Okay, okay." A small part of me wanted to ask her, "can you read that back to me?" But we barely got through the order in English, and I didn't want to cause any trouble. By the time everyone received their dishes, my bento box order was to come out in about another 10 minutes, according to the waitress. No problemo. I was busy helping the boys cool down their food when my dish came out. It was Bento Box #19. Not what I ordered.
Cultural Lesson – Ordering in Hungary
She told me that it was #19 based on what she tapped on her iPad, but I clearly remember pointed to the picture in #20. Regardless, we both felt that we were right, but here's a lesson I learned. It's better to feel silly and ask to double check an order, even when there are communication issues.
I ended up skipping my meal, and the waitress and I both apologized for the mishap.
Wasabi Review
How was the Bulgogi Bowl? Well, if you like Japanese teriyaki, then this bulgogi bowl is for you. No matter, Piano Man enjoyed the meal, so it was a win-win. But that my friend was not bulgogi. Not at all.
If you ever need a bulgogi marinade recipe, ask me, and I'll give you a simple version that I use.
General Hours of Operation:
Monday – Saturday: 10 am – 8 pm*
Sunday: 10 am – 6 pm
*Some stores have different opening hours, so contact individual shops for specific opening hours.
Have you been to Mom Park Mall? What do you think? Did I miss something there? Let me know in the comments below.
Related:
Please follow and like via: