When a friend invites you out for a playdate in New Jersey, you would go, right? And where would one want to go in a hustle and bustle of big city life? None other than Liberty Science Center in Jersey City, New Jersey. 
Mind you, I haven't traveled outside of my 10-mile radius in north Bergen County, so I had to do a little research on driving to Jersey City.
DRIVING TIP: If you want to avoid the tolls, then you can take a local route, but it will double your time. I had no idea that I would be driving 25 miles per hour for over an hour. My friend chuckled and told me to get an E-ZPass. I think I will be taking her advice and order one.
Since Linus and I arrived so late, my girlfriend's kids told us what to skip and what to try first. And where would we start? Checking out the Skyscraper! exhibit but of course.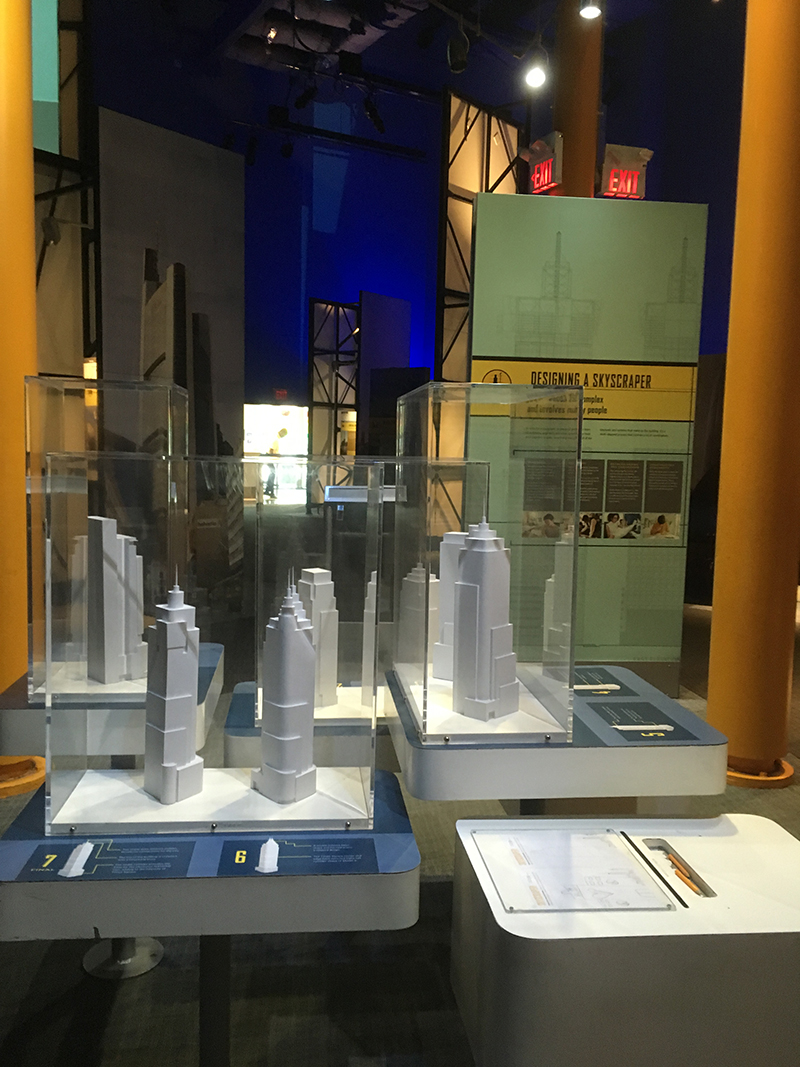 If you go into this exhibit, you will see a cool walking apparatus above. Yes, that's me walking across an I-beam on a pulley with no netting underneath. I could not believe they had this activity up, but it was pretty cool once I got over my nervousness of heights. Linus was just shy of the height requirement, and my friend's daughter wore flip flops.
NOTE: This exhibit requires girls to not wear skirts (for obvious reasons). There are a few other requirements, so please read or ask the person at the science center about the rules.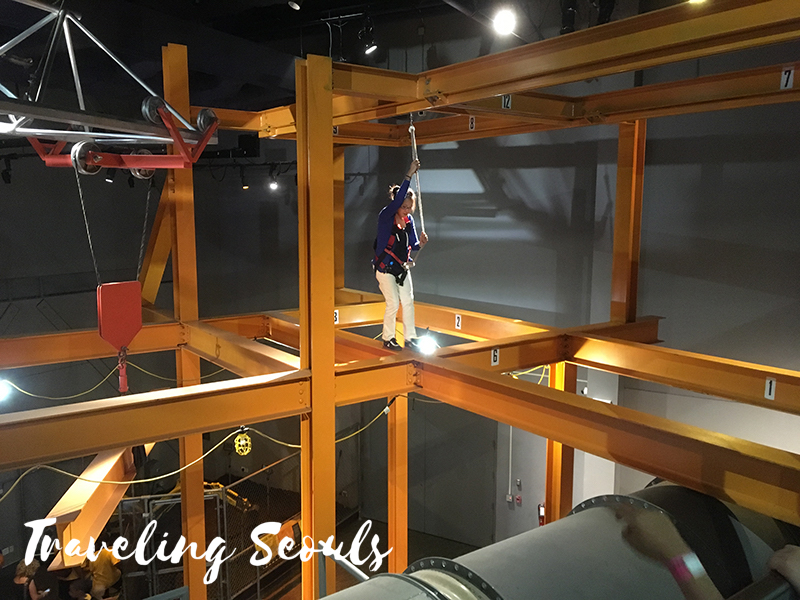 The boys really enjoyed the lights and sounds exhibit. By pressing a button, you can choose a color(s) and make a work of art. Check out the other parts of the exhibit that teach you about light, your eye sight, and even a bit about photography (a personal favorite of mine).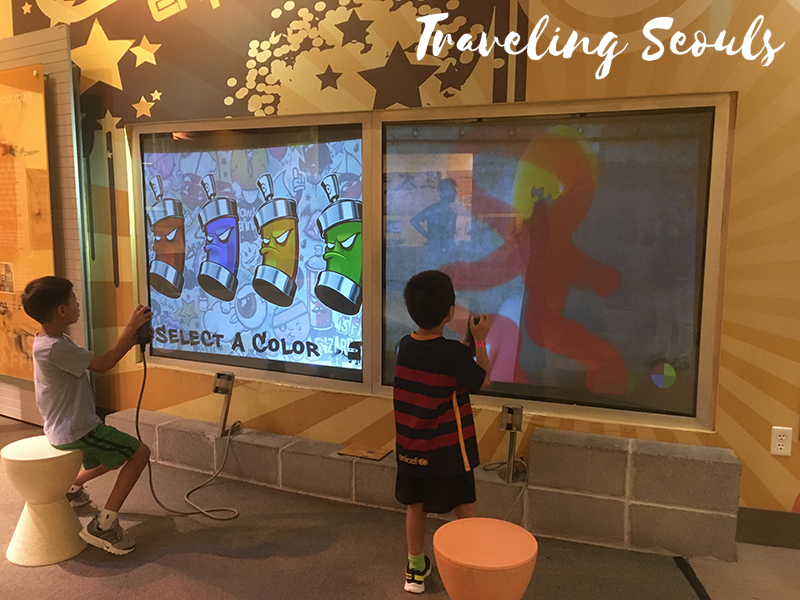 Our friend's son was excited about the animal exhibit. We watched a turtle devour a watermelon slice bit by bit. But the naked mole rats made it just as exciting. The kids learned about a new animal they had not seen before.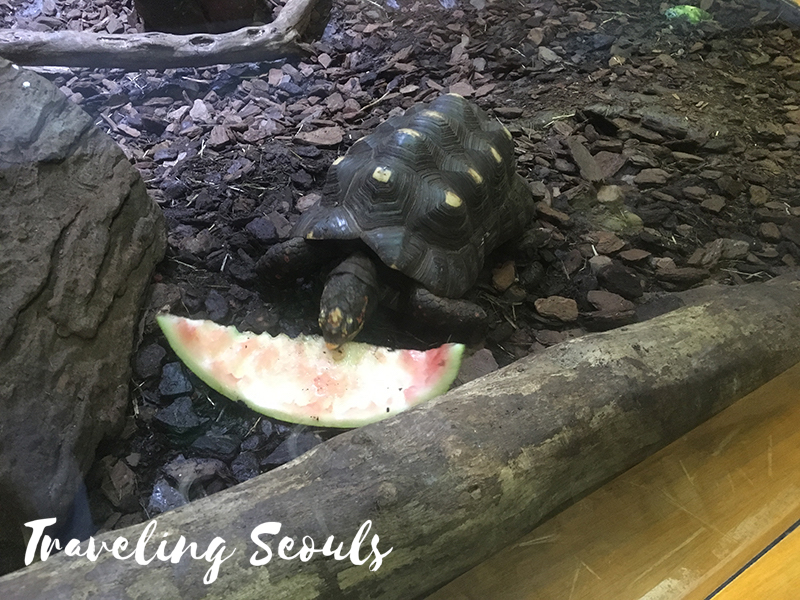 On the third floor, there was so much to see and do. You can see a climbing wall, which allows for three climbers at a time. But there were several interactive stations to help you learn about sauce and effect.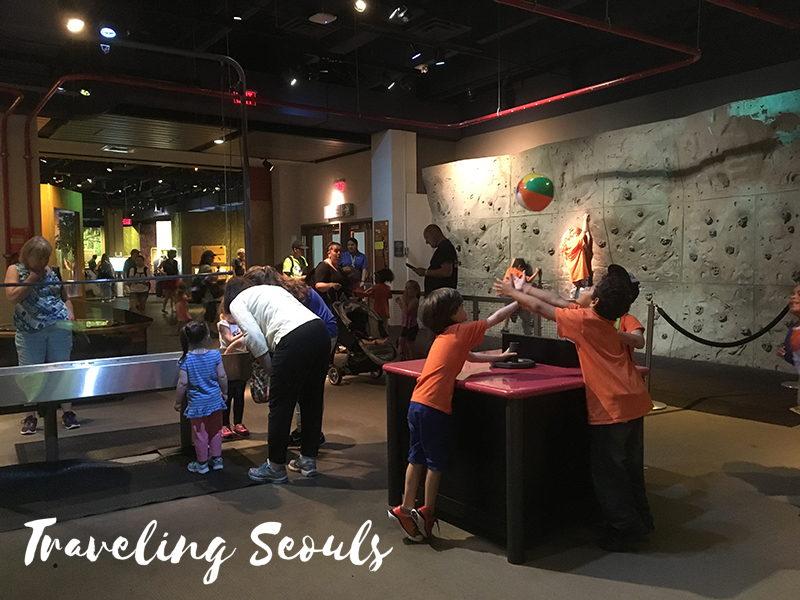 We missed the 1:00-1:25 pm show called Subzero: States of Matter, but at least we had a view from the third floor down on the main floor.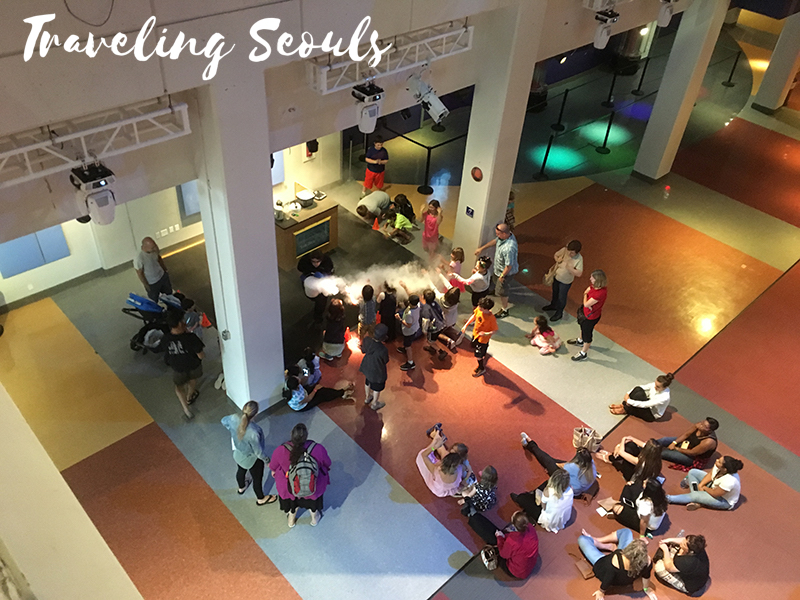 I had to share this little beauty. It made me miss Michigan….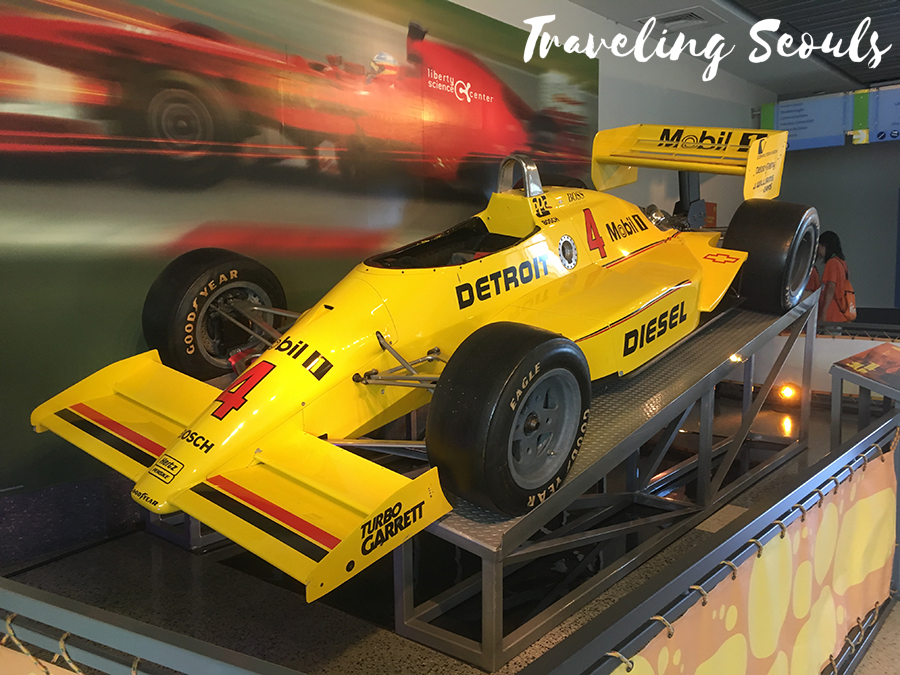 Then after a fly by through the fourth floor and down to this power generating exhibit, we called it quits for the day.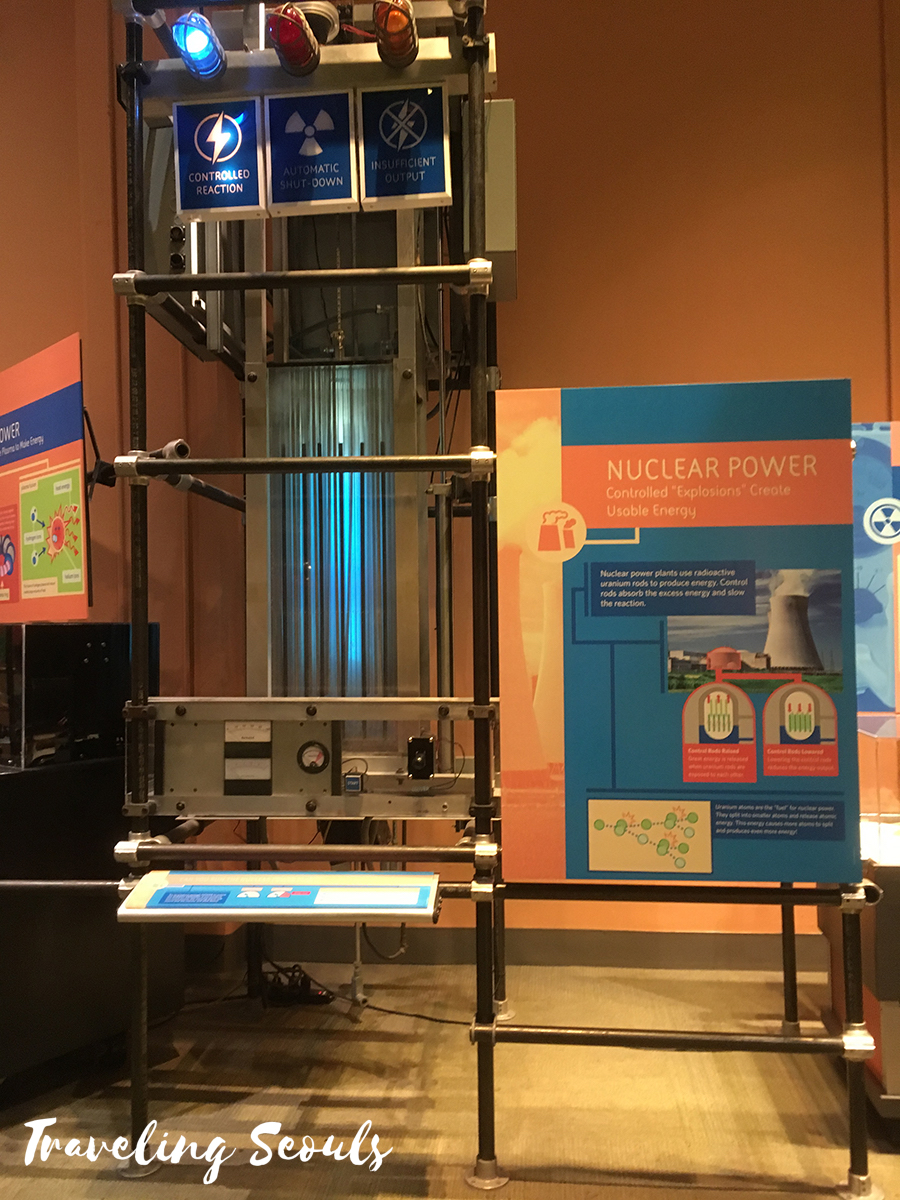 Overall Conclusion
Finally, I wished we had more time to visit the dino exhibit and check out a movie too, but time was not on our side. I had to rush back to the other side of town and pick up Piano Man from soccer practice.
I think we'll come back and take Piano Man. I thought Liberty Science Center would be a place for younger kids, but it's got enough learning and cool exhibits for lower and upper elementary school-aged children. However, I would block more than 2 hours for the largest museum in New Jersey.
MUSEUM TIP #1: My friend said that if you can go to the museum after lunch, you will have more time and more space to experience the museum, even if it's during a very Spring Break. =)
MUSEUM TIP #2: If you think you'll visit Liberty Science Center twice in one year, it's worth getting a membership. And if you paid for a visit, you can call within two weeks and let them know you'd like to pay the rest of the membership (to include your first visit). Plus, Liberty Science Center is a part of the ASTC consortium, which means you can visit other museums in the U.S. and abroad with your museum membership.
But enjoy this view from the Liberty Science Center. Here, you can put a token/coin in and get a beautiful view of NYC.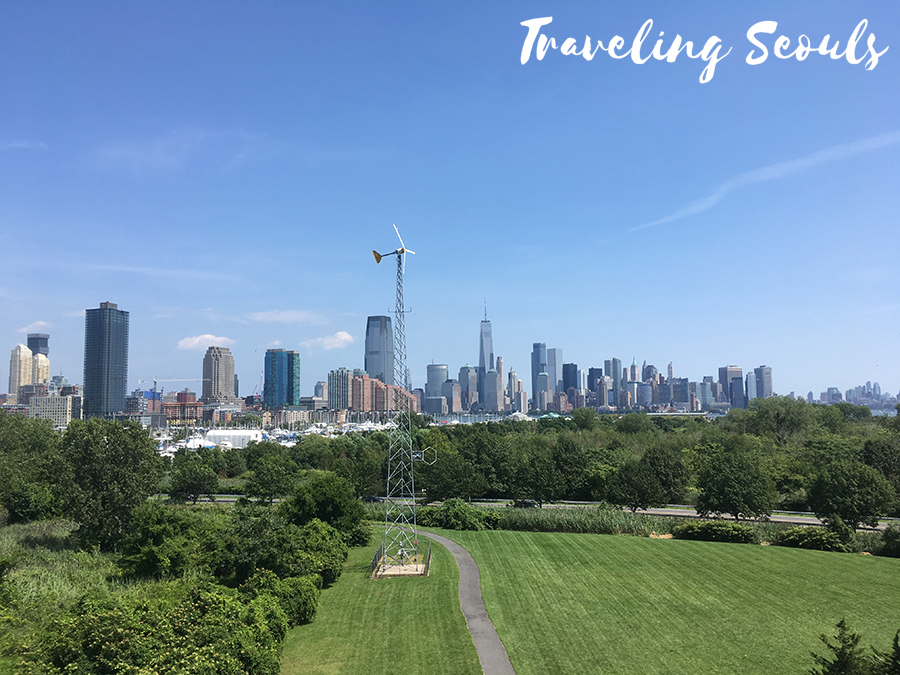 FOR MORE INFORMATION:
Address: 222 Jersey City Boulevard, Jersey City, NJ 07305
Hours of Operation: 9:00 – 5:30 pm every day
Website: https://lsc.org
Phone:  (201) 200-1000
How to Get There: It's near I-78, which requires tolls. I highly recommend taking the tollway to save yourself time and stress.
RELATED:
Don't forget check out these other museums that will get you for a visit with you ASTC membership card from the Liberty Science Center:
Please follow and like via: