In preparation for our trip, Prof read about a LEGO museum in Prague. Let me caveat that we are LEGO enthusiasts. (We've been to LEGOLAND Billund, LEGOLAND California, LEGOLAND Discovery Center Chicago, and practically visited every LEGO store when we travel in the U.S.) But in our household, our boys are the ultimate LEGO enthusiasts. They read LEGO encyclopedias for fun. When Prof mentioned the LEGO museum in Prague, naturally, they emphatically said, "Yes! Now I want to go to Prague." Forget art nouveau architecture. Forget about the famous Frank Gehry building. Say LEGO, and you have them hooked.
When we walked to the museum, I was not impressed. From the exterior, it looked too small to hold the largest private LEGO collection in the world. Doesn't that sound like it is too good to be true?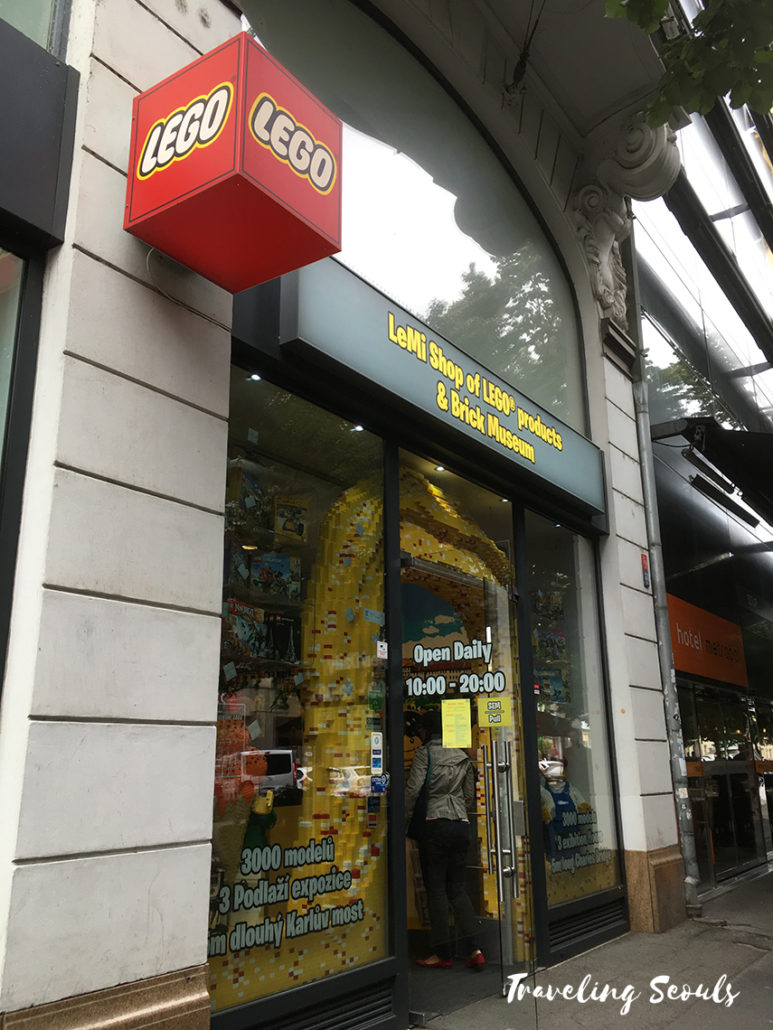 Well, we paid the entrance fees and the photography fee.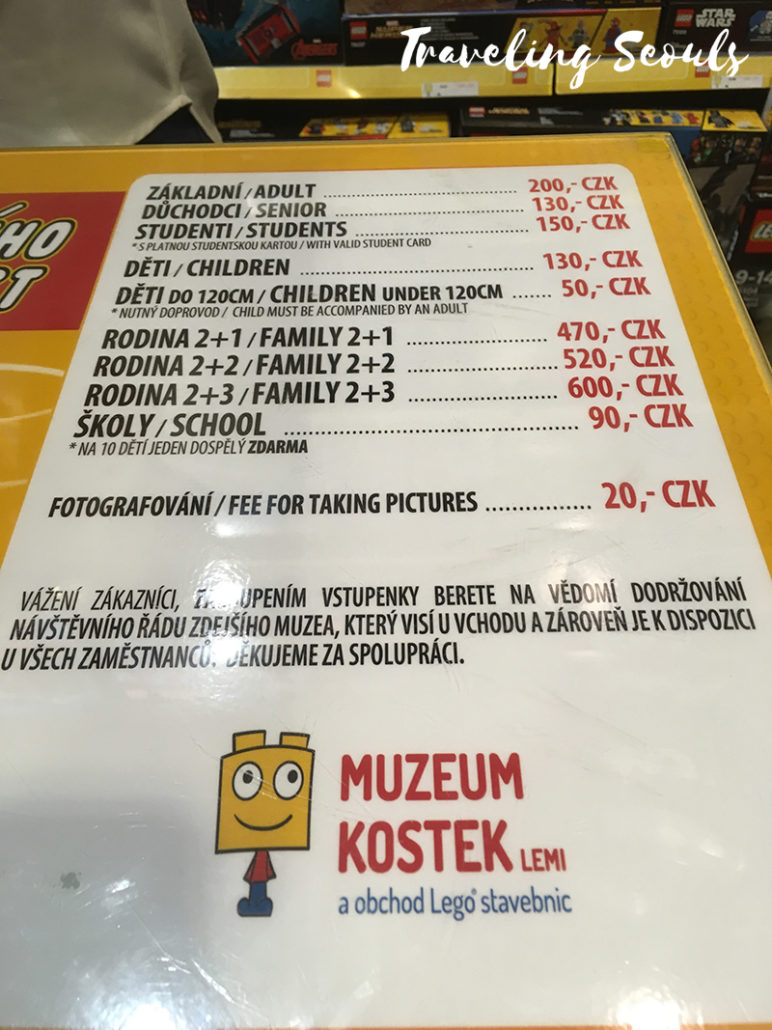 Before walking down this tiny dungeonous cavern, we saw this lovely LEGO mosaic artwork. It's a large piece or work.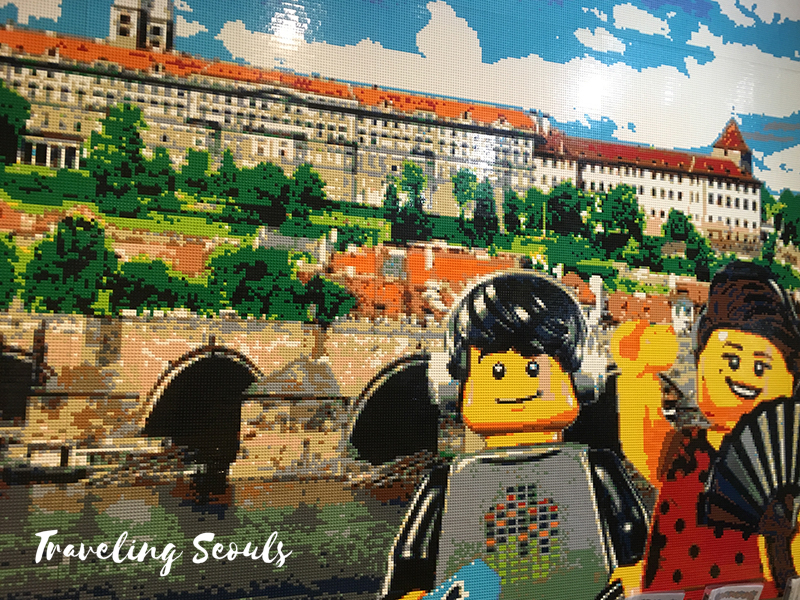 When I saw the first lower level, I thought, "Oh man, how much did we pay for this?" I thought that this was the main exhibit, and we would be done in 30 minutes.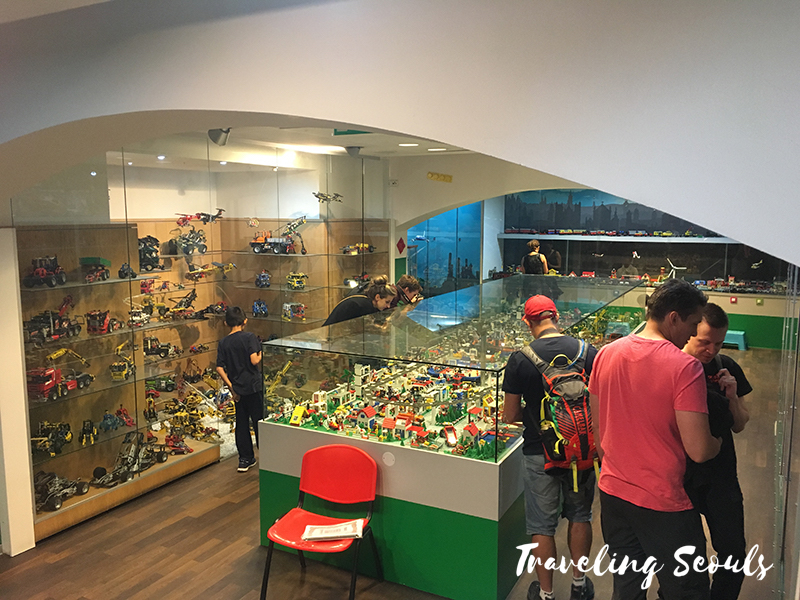 But the closer we looked at the different LEGOs, Prof, Aunty J, and I remembered different LEGO sets from our childhood. Memories came flooding back for Prof, and he shared his childhood memories of the very LEGO sets he first owned, pointing to different sets our boys had never seen.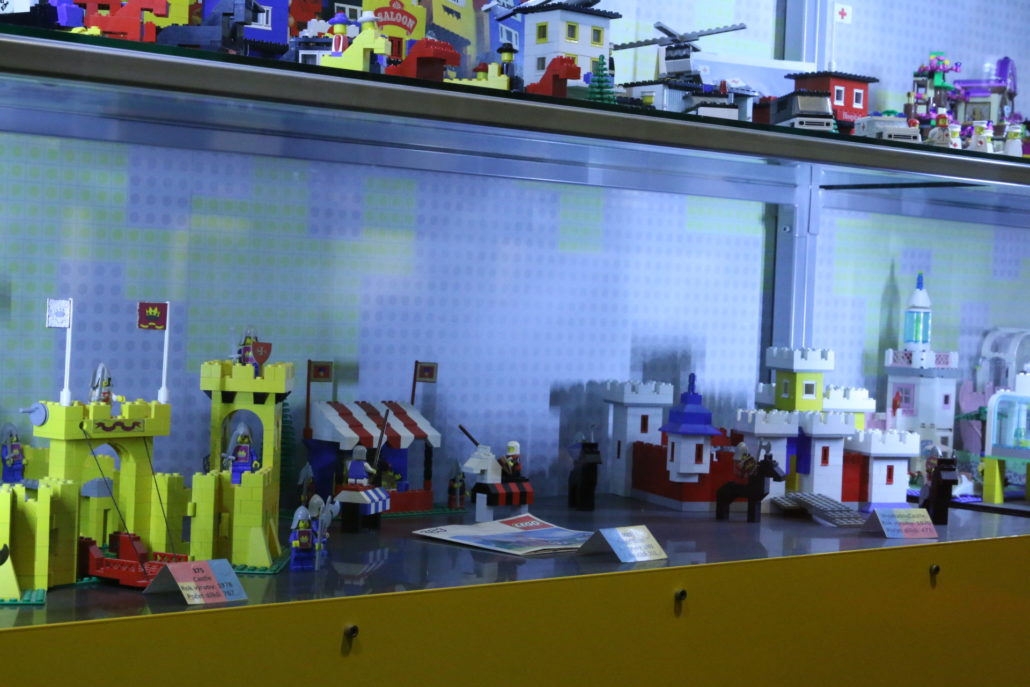 LEGO sets from our childhood days were limited. We made people from big bricks, and you would never find a LEGO Star Wars set from the 1980s because they weren't even made.
Slowly walking around each cubby or corner, I would find another glass casing of LEGO sets making use of each cubby space allowed.
Then we turned the corner and found ourselves in a LEGO making room. Children could make and build to their hearts' desire making this visit worth it.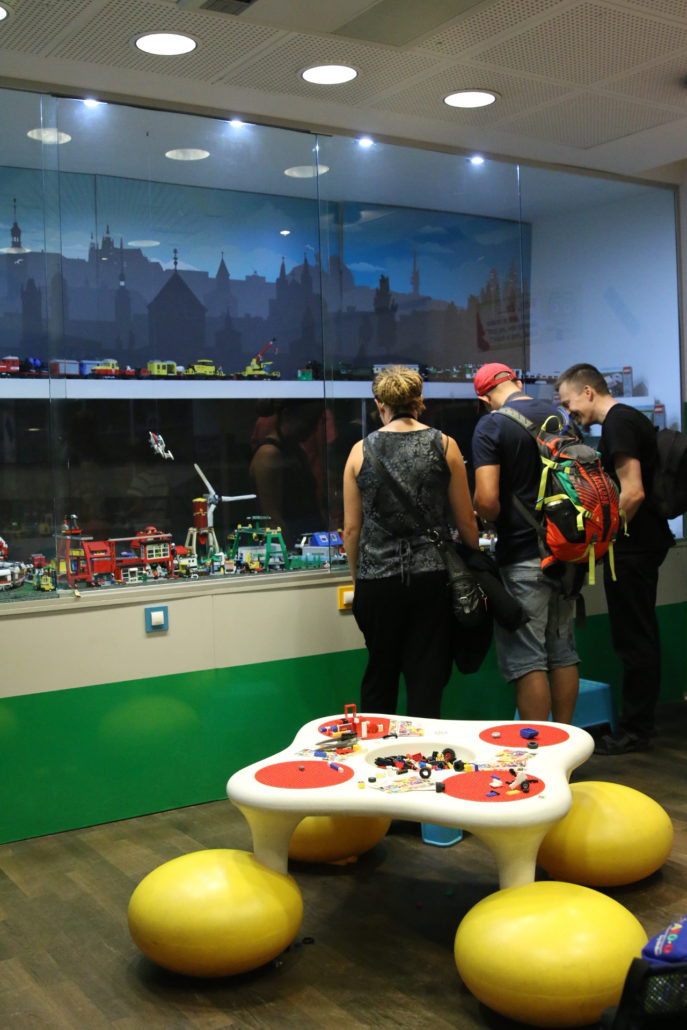 That's when I finally sat down and started to read the LEGO museum brochure…The LEGO Museum in Prague says that it has the "largest private collection of LEGO sets in the world." Wow, really? Then I read on. There was supposed to be a Star Wars collection exhibit, but where in the world was it?
Following our path out of the play room, we walked up these stairs to the third floor: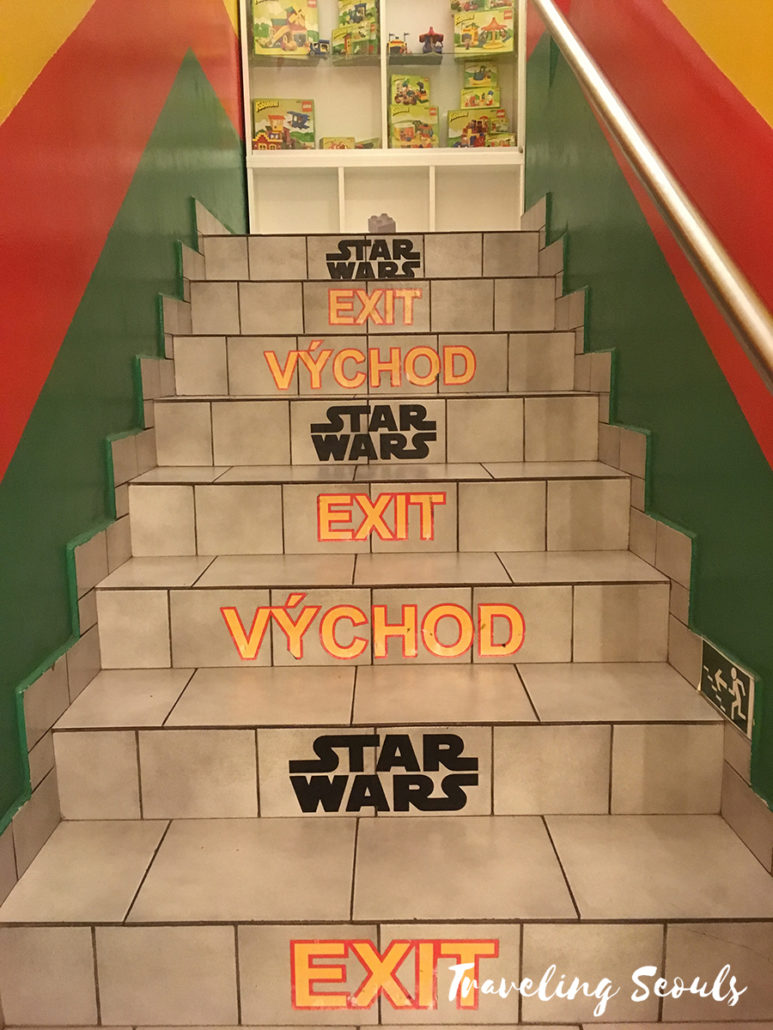 We turned the corner, and saw this: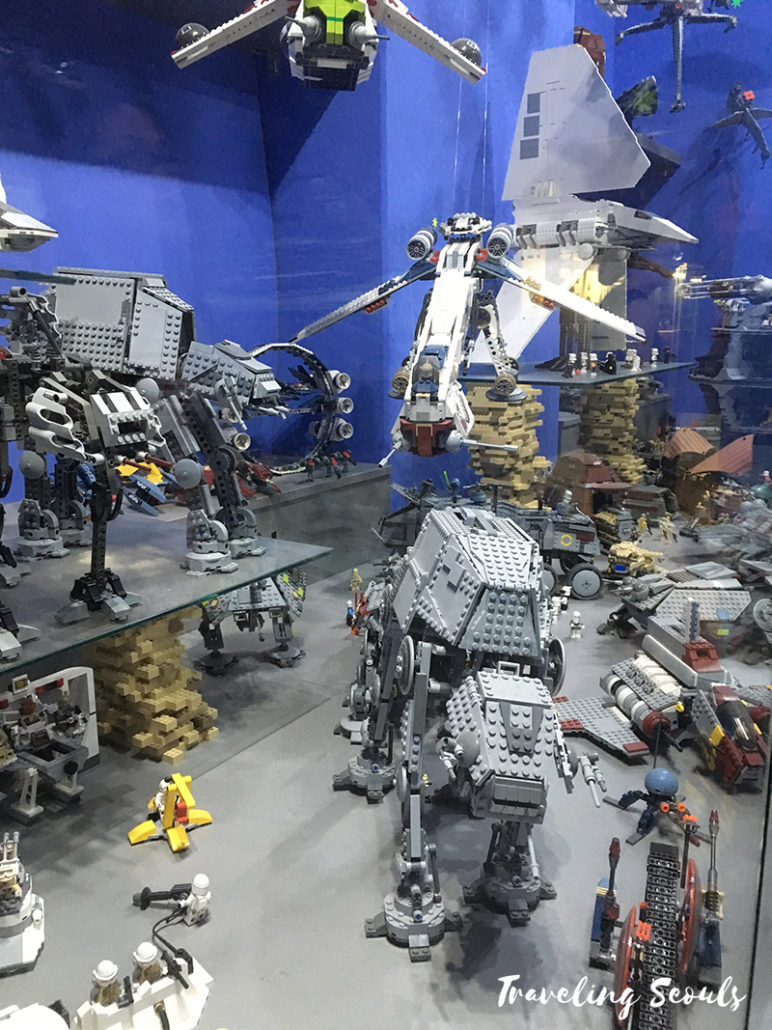 And this: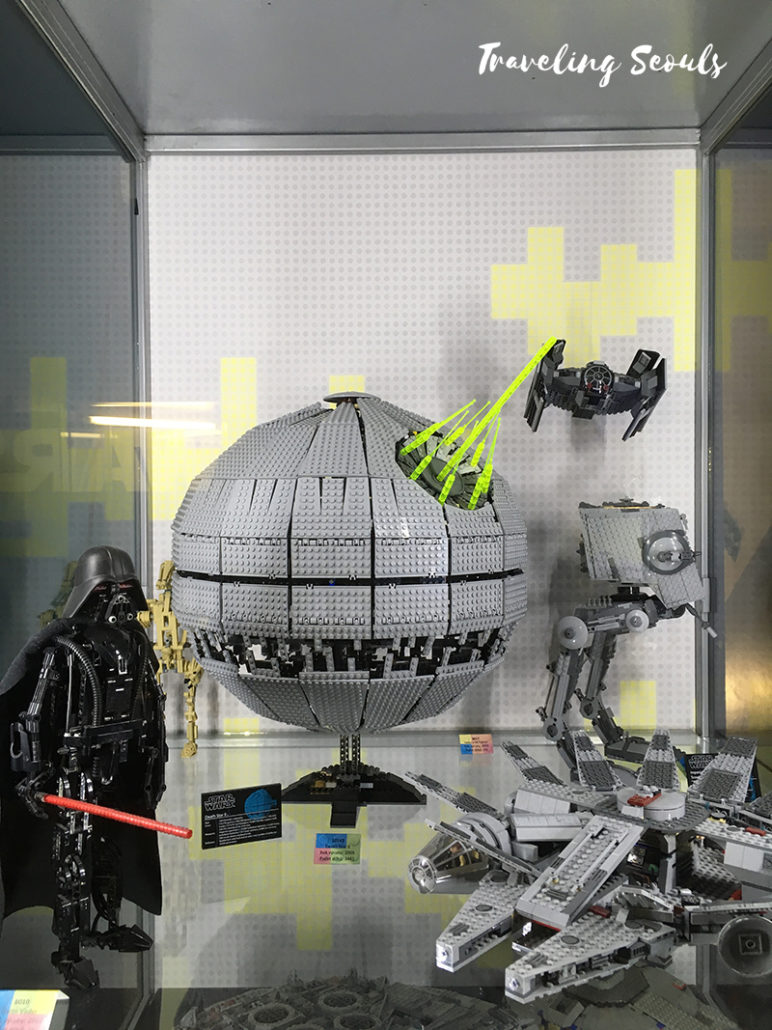 And this: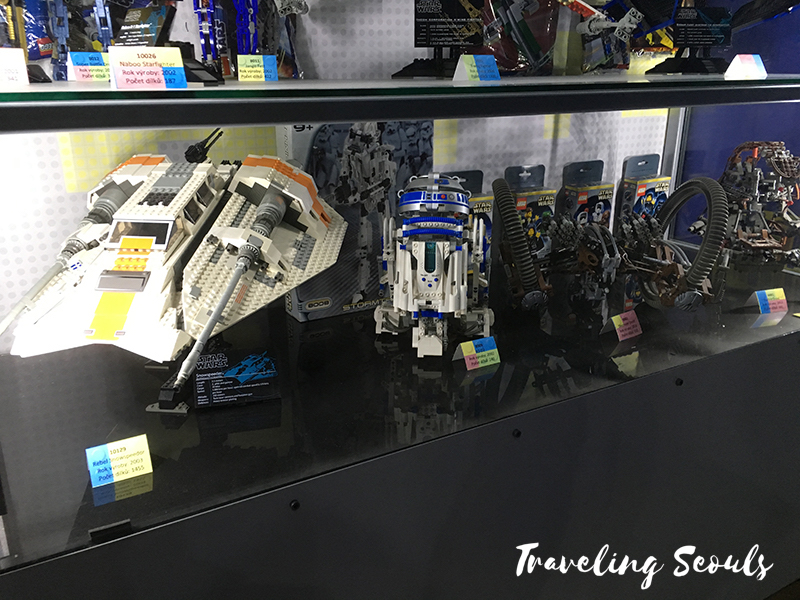 That's when I had a change of heart. This LEGO Museum owner and avid LEGO collector made a believer out of me. This truly is the largest private LEGO collection in the world…for all to see. There were sets that our boys had only read in their LEGO Star Wars Character Encyclopedia: Updated and Expanded book (contains affiliate link) and online. It was a LEGO Star Wars enthusiasts' dream come true.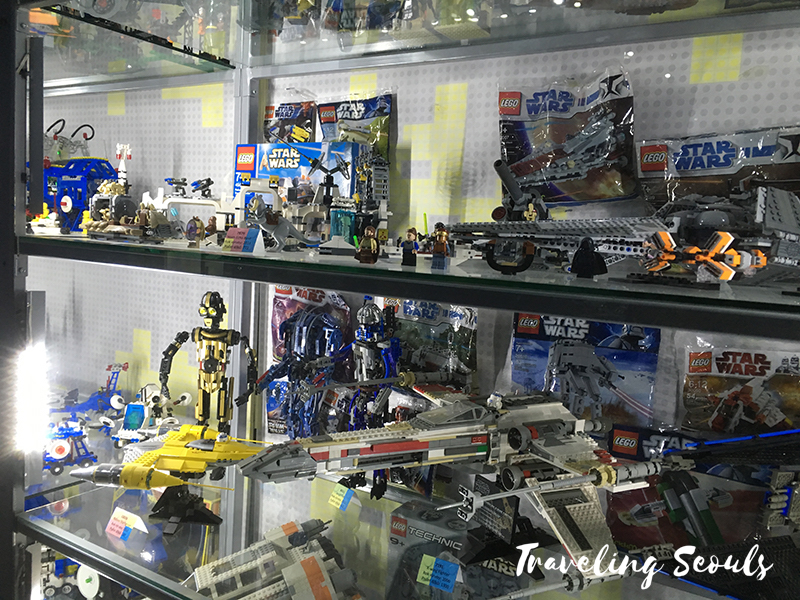 There is so much more to see at the Star Wars collection. It's insane. I cannot believe how much money and time was spent into making these sets. Count 'em at least TWO Death Destroyer sets, which our boys knew exactly which version was in their encyclopedias.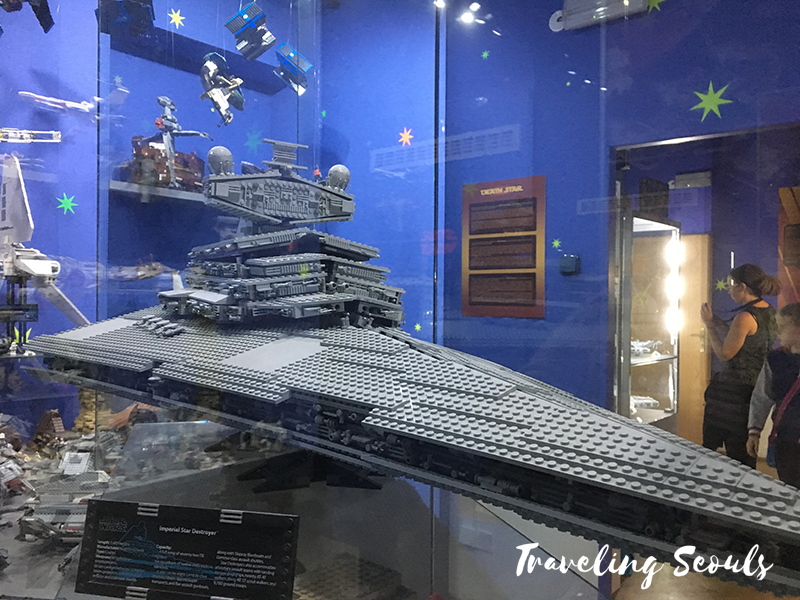 Of course, there were other LEGO sets, like the Harry Potter series.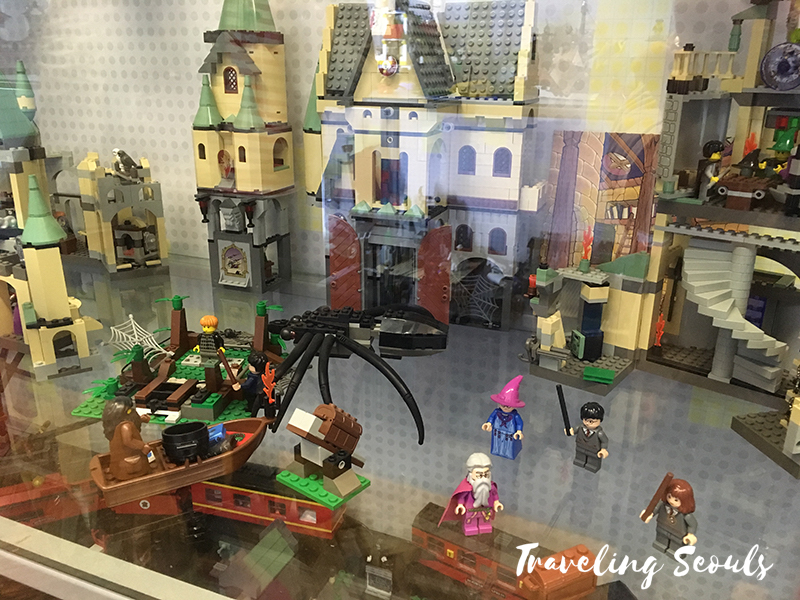 We also remembered more recent LEGO City sets, like this pig farm, which was a fun set from a few years ago.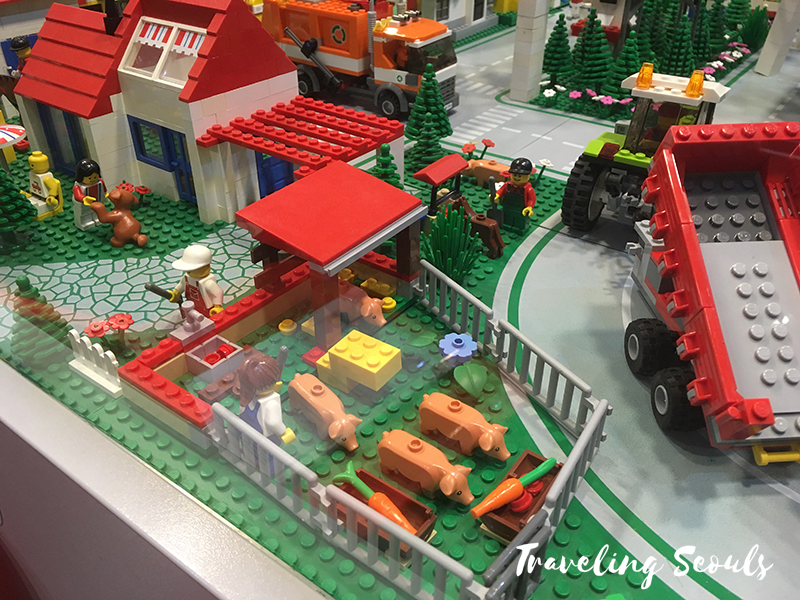 I cannot believe how much I enjoyed this place. Seriously folks, I was really surprised at this collector's dedication to collecting LEGOs. If you feel so inclined, you can also purchase an unopened set or two at a high premium price.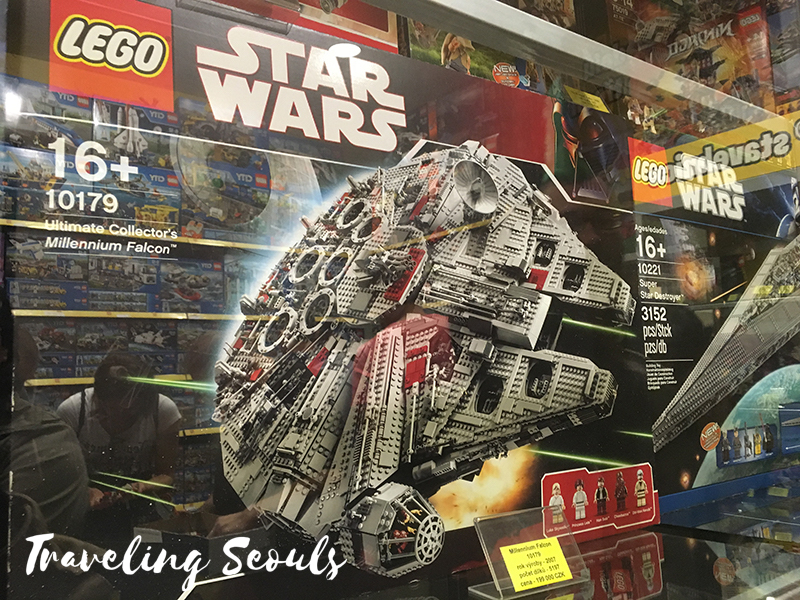 For more information:
Hours of Operation:
Daily from 10 am to 10 pm
Location:
Narodni 31, Prague 1
Website:
http://www.muzeumlega.cz
We stayed in by the market square, so it was a hop, skip, and jump to the LEGO Museum. If you're in the area, check it out. It's a cool place to go if you have kids or if you like LEGOs period.
Need to get some LEGOs?


(contains affiliate links)
Pin It For Later: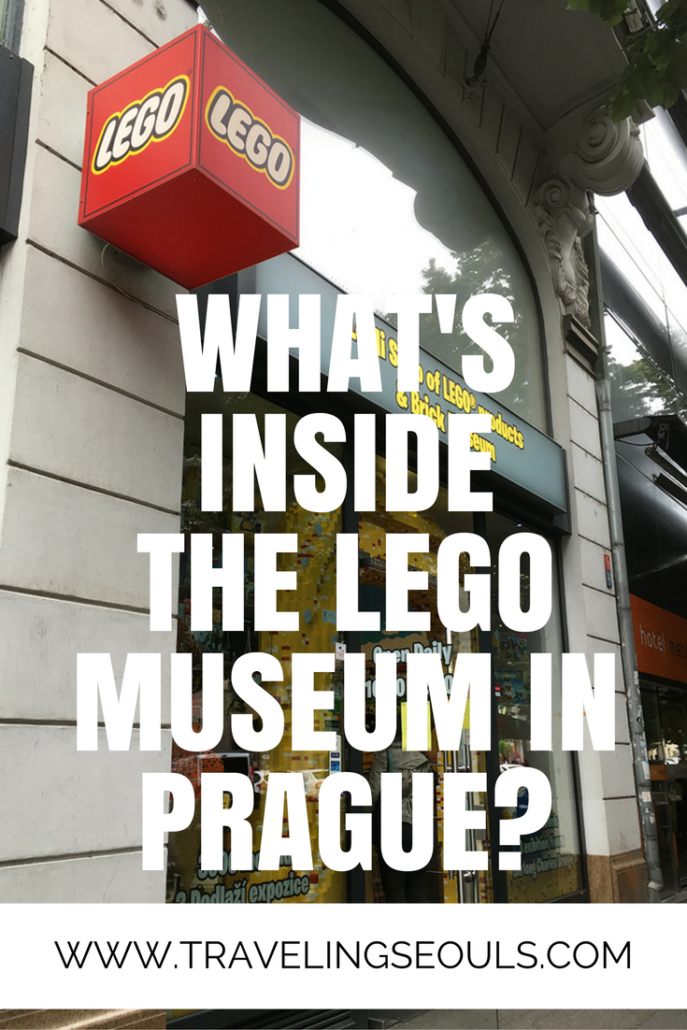 NOTE: This post is linked up with the Weekend Wanderlust Community. Join in the fun here!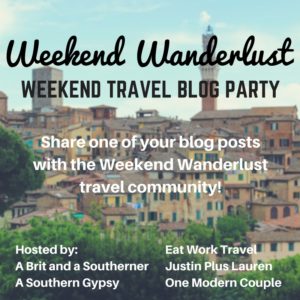 Please follow and like via: