We packed most of our things into boxes. We have had several dinners with many of our friends before they went off for summer vacation. And yet, there was one thing Prof and I wanted to do before we set off on our long road trip adventure to NYC – go on our last camping trip to Pentwater, Michigan.
Last year, we did the same. We found an open campsite at Mears State Park on July 4th weekend. This year was pretty much the same. This year, July 4th fell on a Tuesday, which meant a lot of people would take a long weekend before the 4th to go camping. We opted for an overnight trip from July 5-6th, which had a couple of sites open, sites 7 and 8 to be precise. We picked site 7, and we found that we were a lot closer to the main entrance of Mears State Park, but away from the private berm that we coveted last year.
RELATED: City Guide to Pentwater, Michigan
Nevertheless, this trip to Pentwater brought back old and new memories:
1. We enjoyed the beach and fishing as usual.
OLD: The clearest and bluest of Lake Michigan waters were the same, and we loved it.
NEW: We tried a couple of new fishing spots.
TRAVEL TIP: Don't forget that children 17 and under and go fishing in Michigan for free. You can get an adult fishing license online at Michigan's Department of Natural Resources to help your kids learn the art of fishing.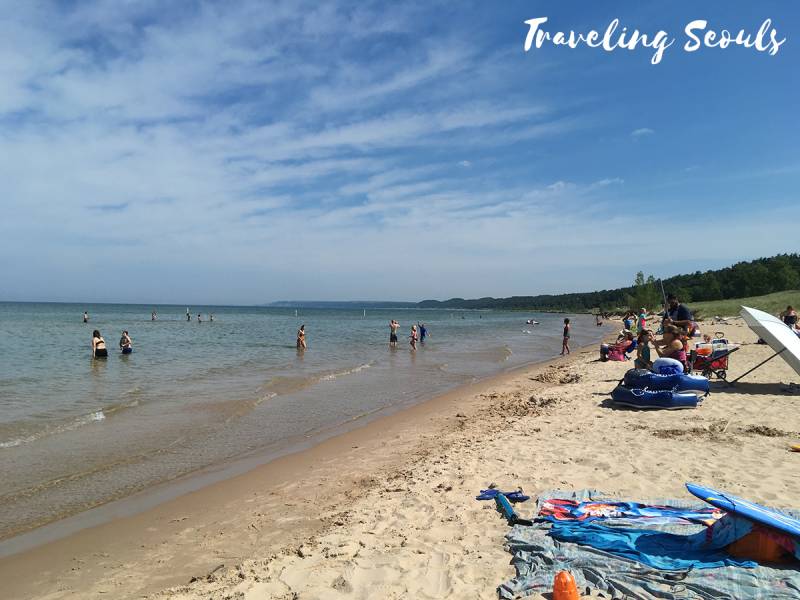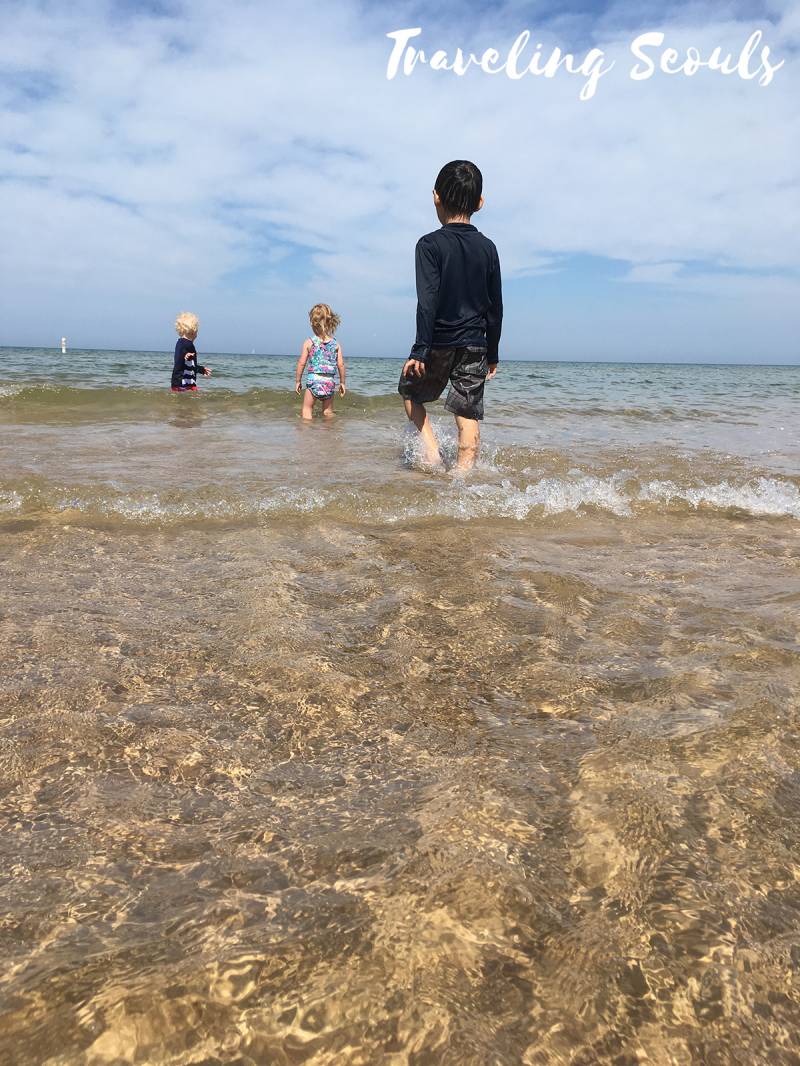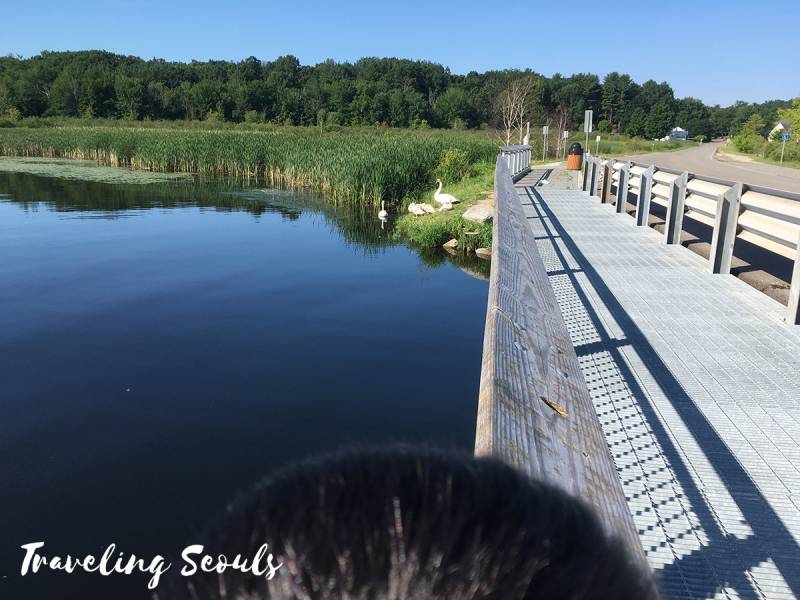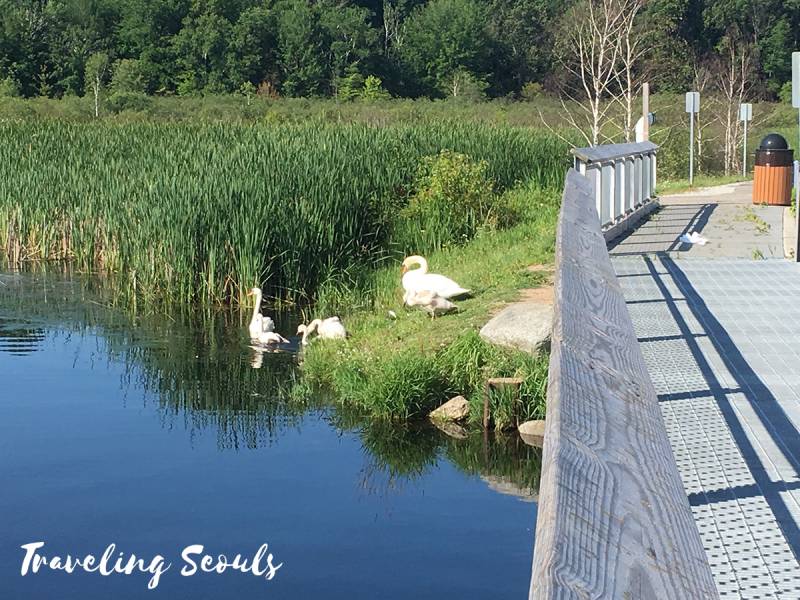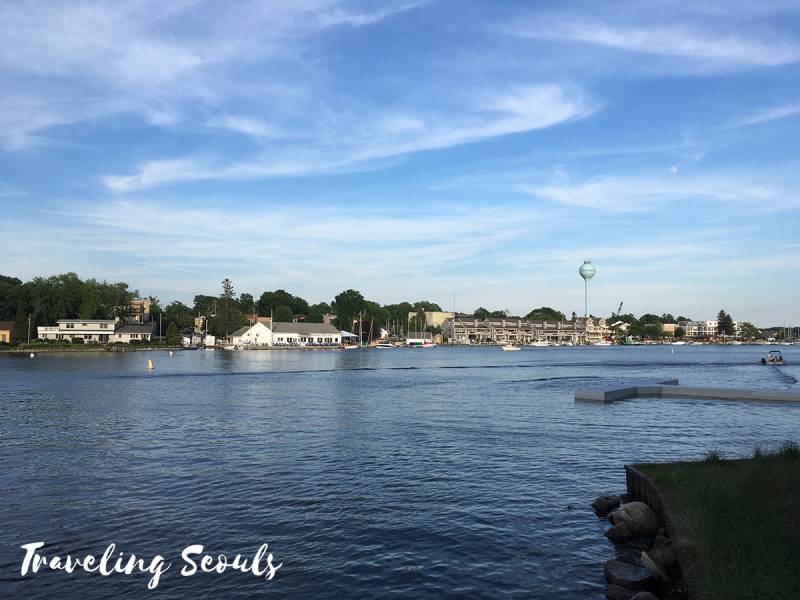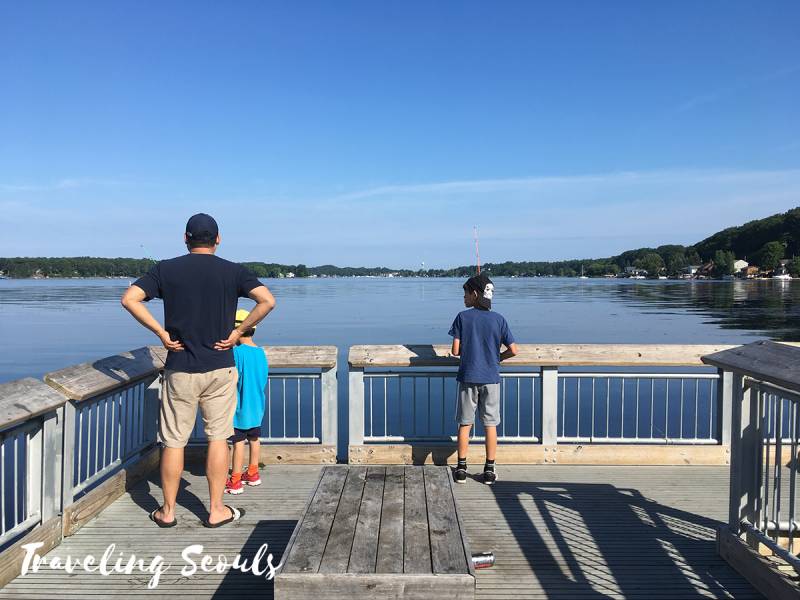 2. Camping Food
OLD: We ate excellent homemade kimchee jigae (hot and spicy Korean kimchee soup) and bulgogi that Prof marinated the night before. Although I don't have photos to show it, it was the same deliciousness. And of course, my favorite coffee – Maxim
! (affiliate link)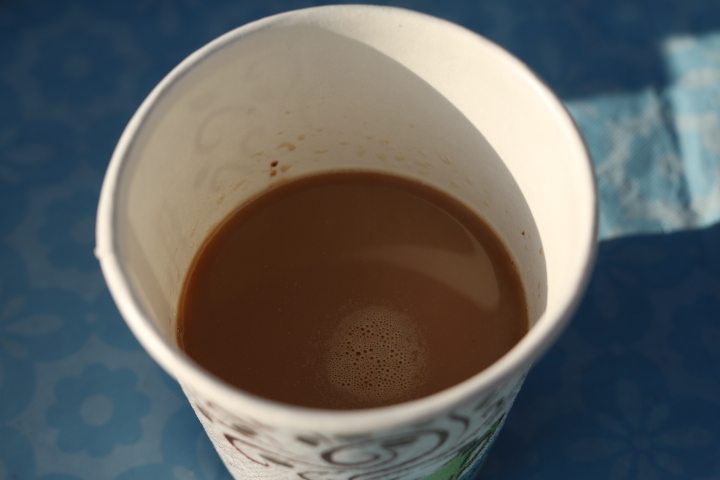 NEW: We tried a couple of new things, like Jiffy Pop Popcorn
(affiliate link) on the stove and corn on the cob roasted in the fire pit. However, those turned out to be a bust, since I overcooked the popcorn on high and forgot to cover the corn to keep the flies away. But it was still fun to cook and enjoy the great outdoors.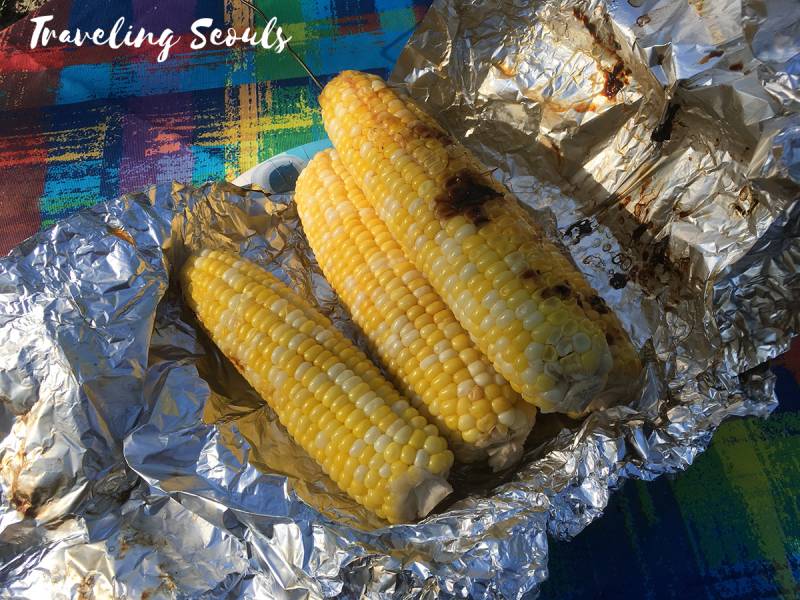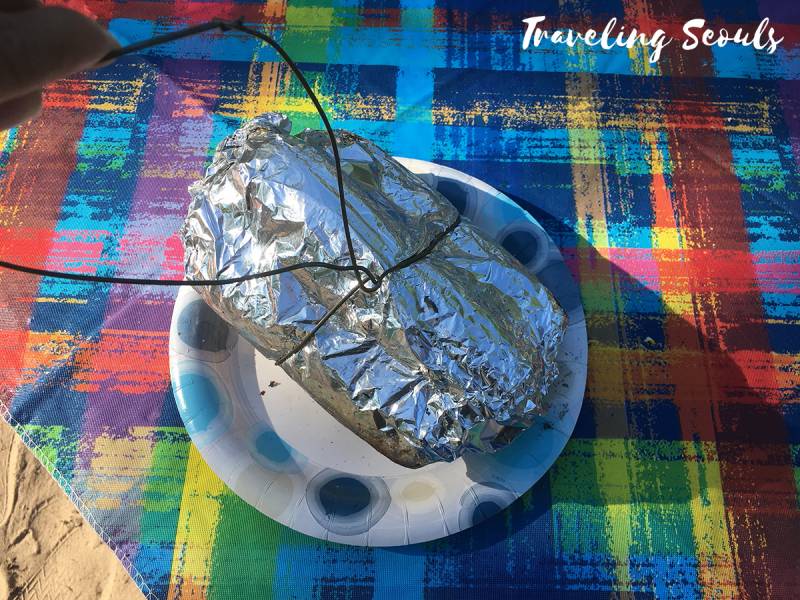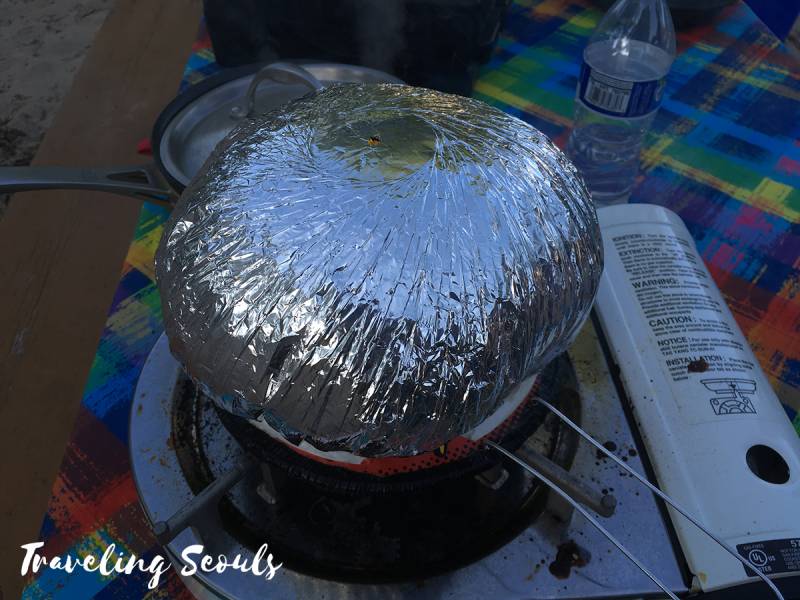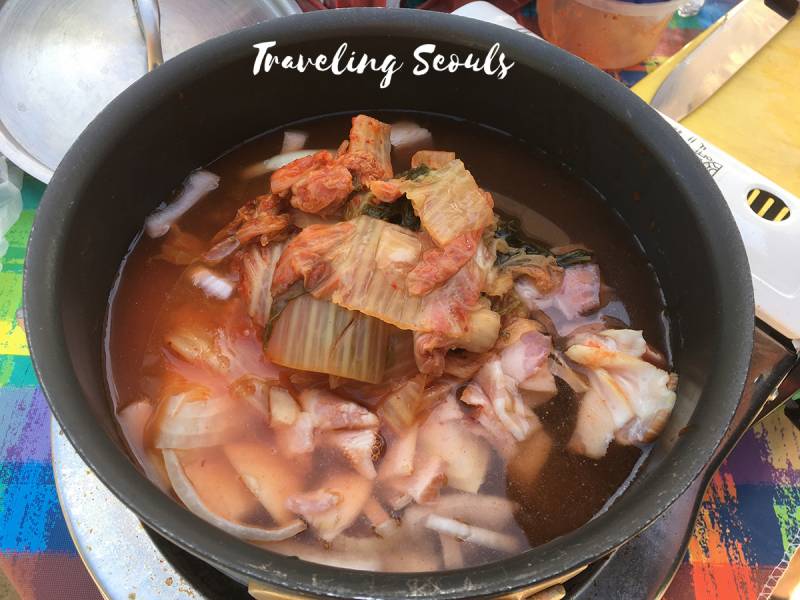 3. Camp Site Activities
OLD: Sparklers
(affiliated link) were the same old fun, which the kids were allowed to stay up late and see the mini-light show.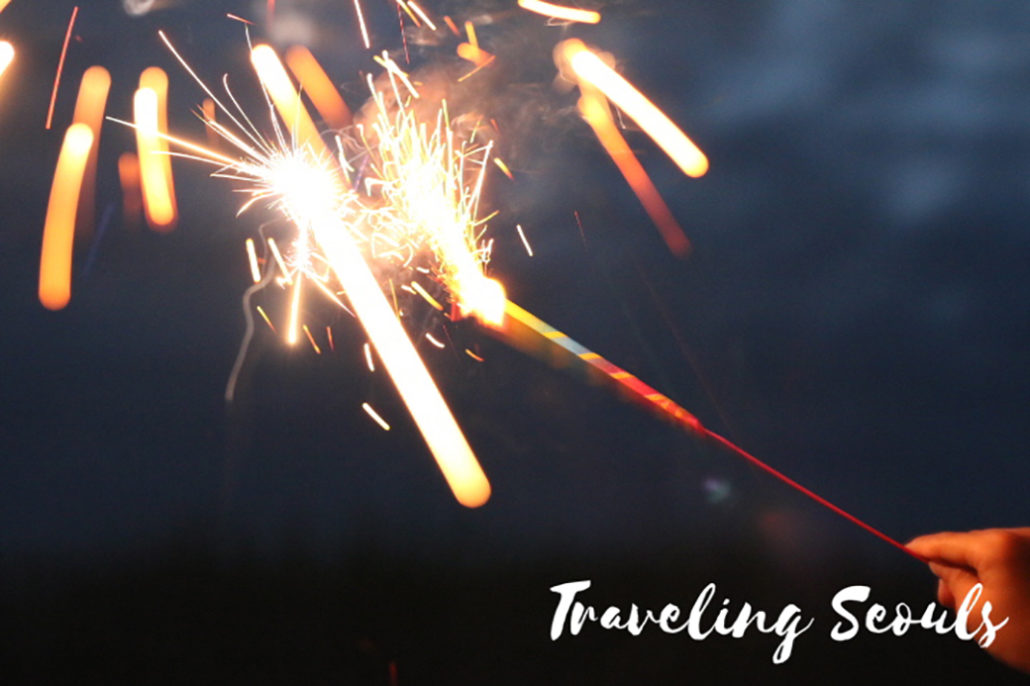 NEW: The boys were interacted and played together more. I think that's a by-product of Linus being able to hold longer conversations and keep up with big brother. They color together. The play four square together.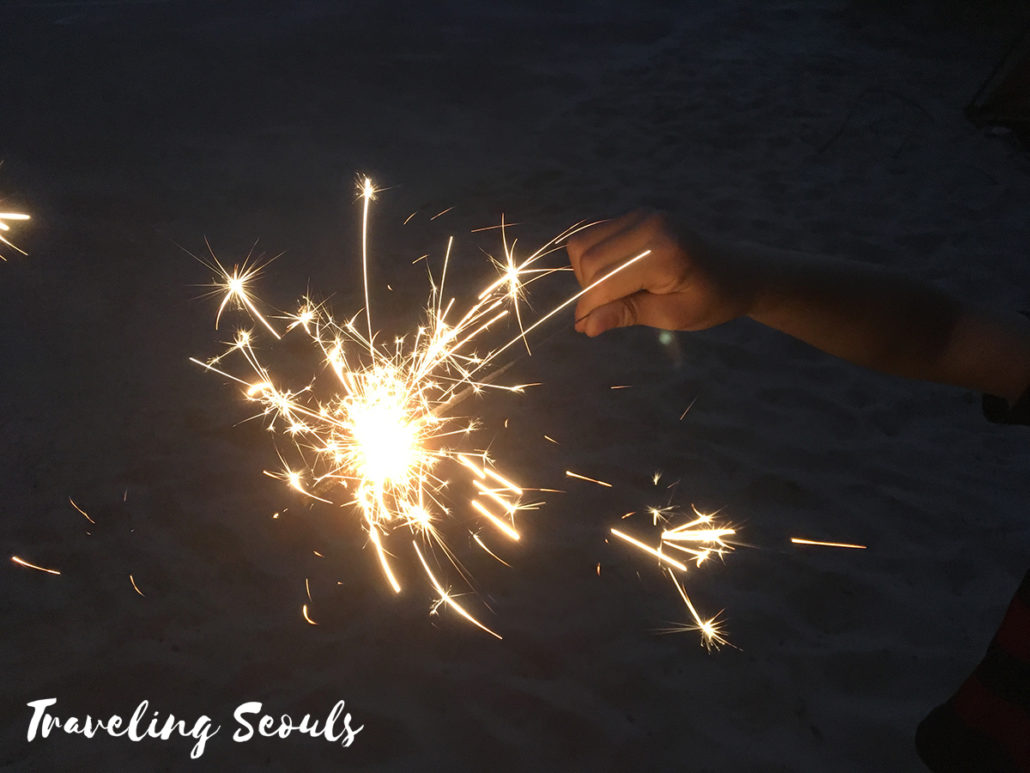 TRAVEL TIP: The parks and recreation department in the State of Michigan offer free activities, such a scavenger hunts and July 4th parades at the campsite. Check out the bulletin boards for the latest on activities near the bathrooms and shower stations.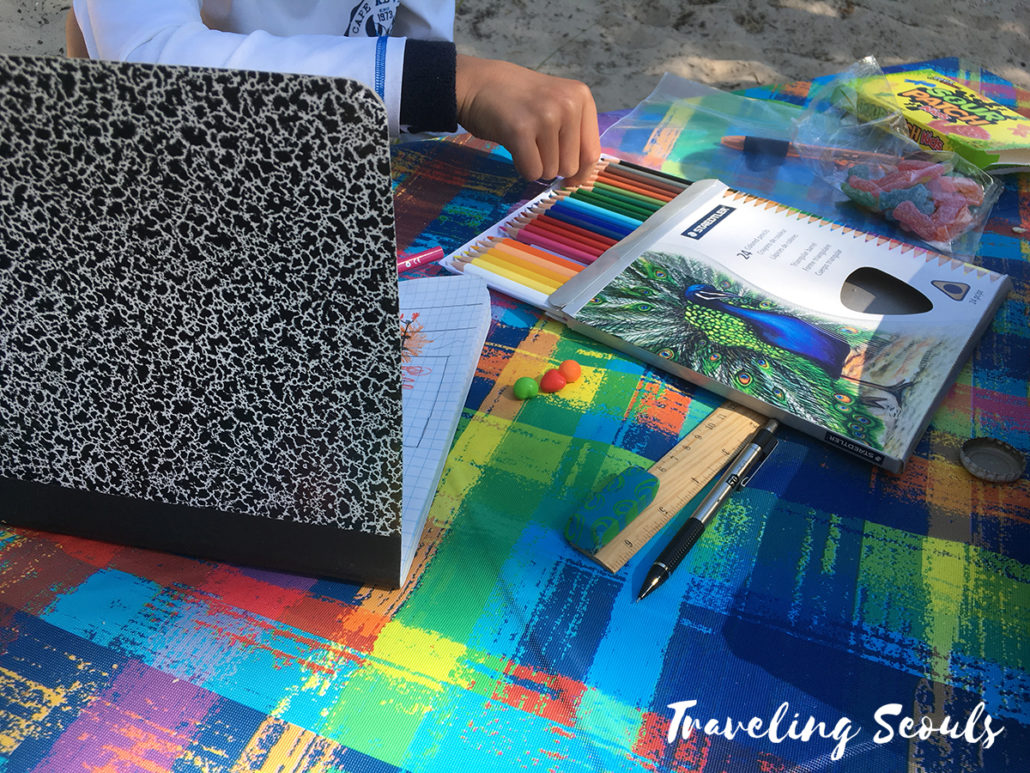 4. Shopping in Pentwater
OLD: We went into town and ate ice cream at Cosmic Candy/Mt. Baldy Ice Cream Shoppe. The same ice cream and candy shop was still there and as busy as ever.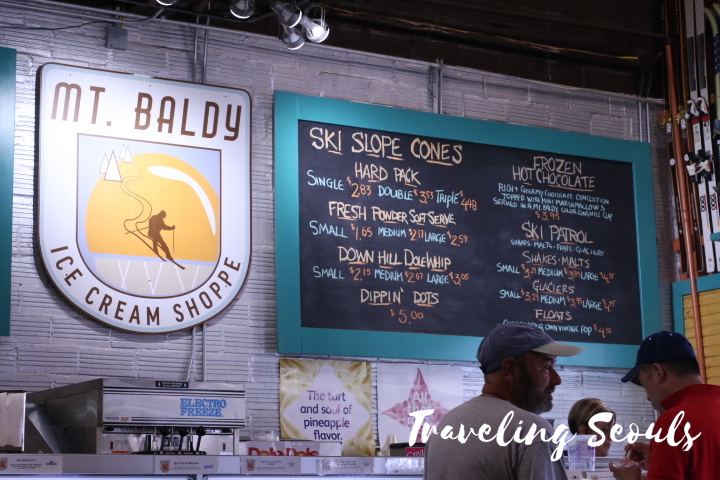 NEW: We indulged the boys in cotton candy and other delectable treats, which I tried to keep them seeing the back of the store last year. They're bigger this year, so they have more freedom to walk and see what's around them.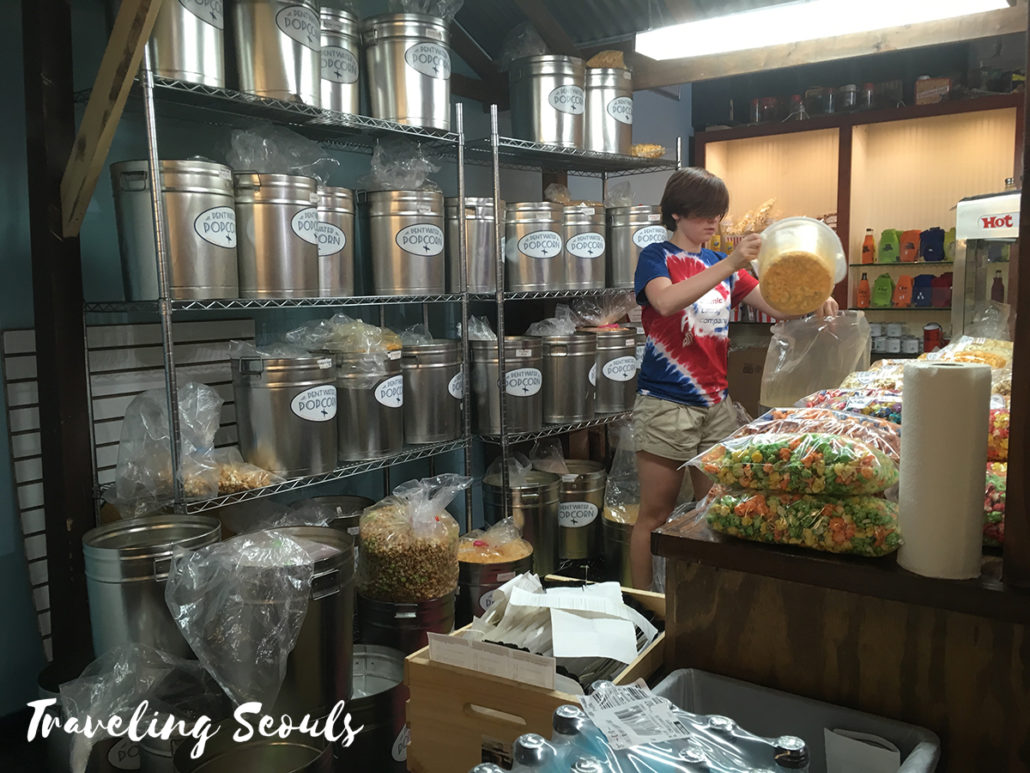 NEW: I asked the boys to do a little vintage shopping with me since I have a new affinity towards vintage film cameras at Silver Hills Antiques.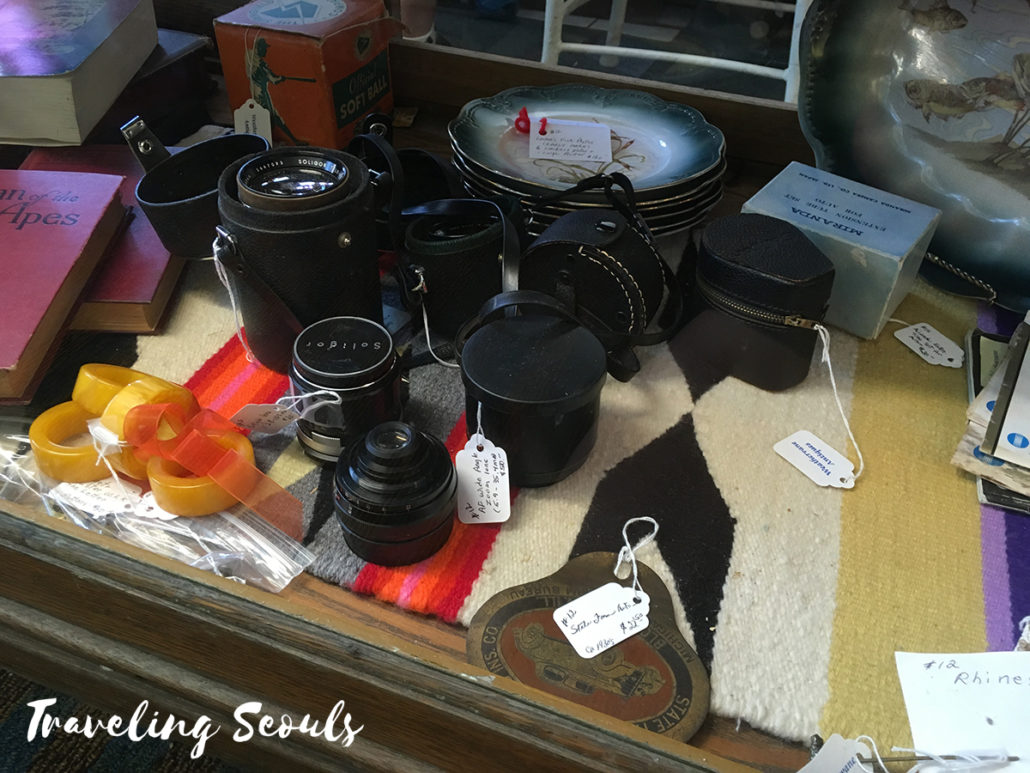 Dining Experience
RELATED: Go Beach Camping at Mears State Park
OLD: Last year we ate pizza at Pentwater Pizza and Grinders, but we decided to change things up with lunch.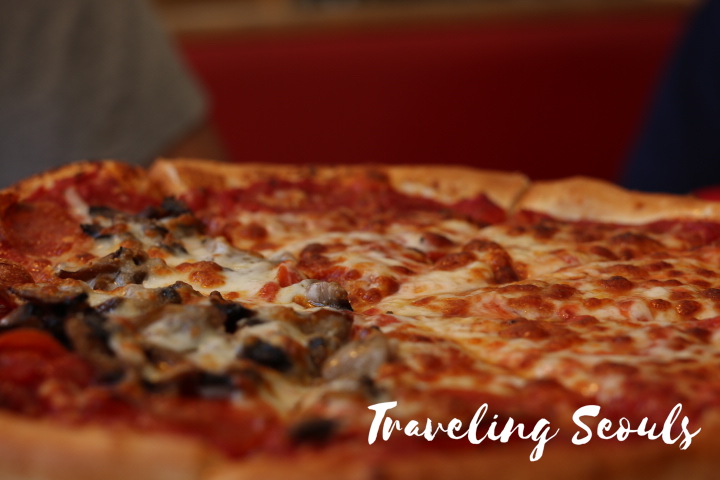 NEW: This year we dined at another popular restaurant called The Village Cafe.
While the food was greasy and overcooked, there aren't too many dining choices in Pentwater. But it was food, and we didn't have to cook it over a fire – and that's a plus!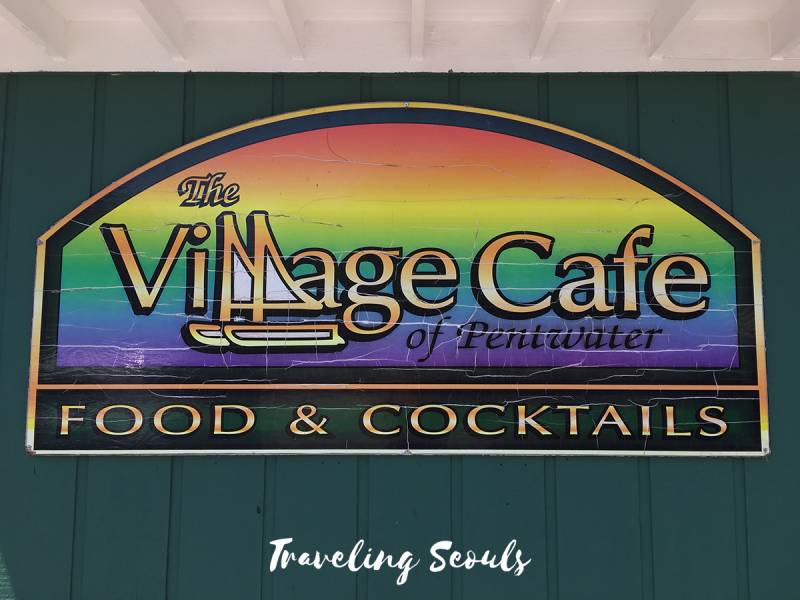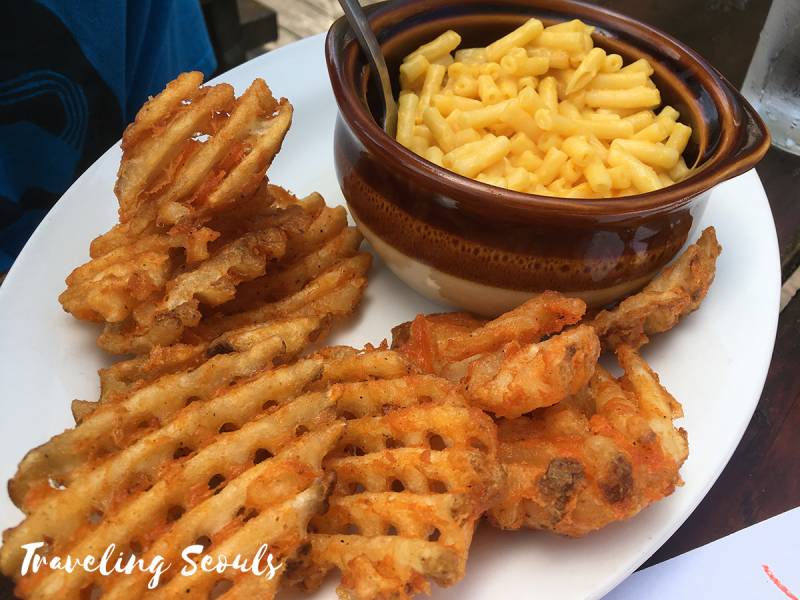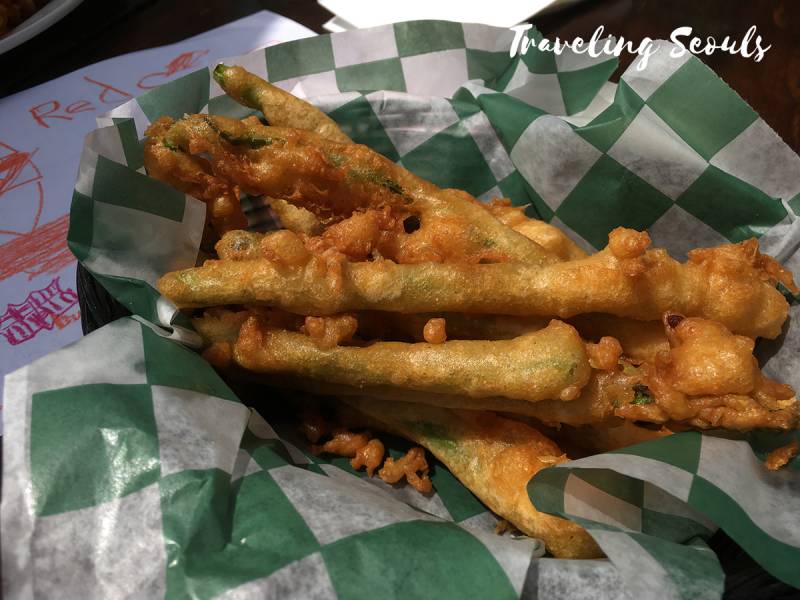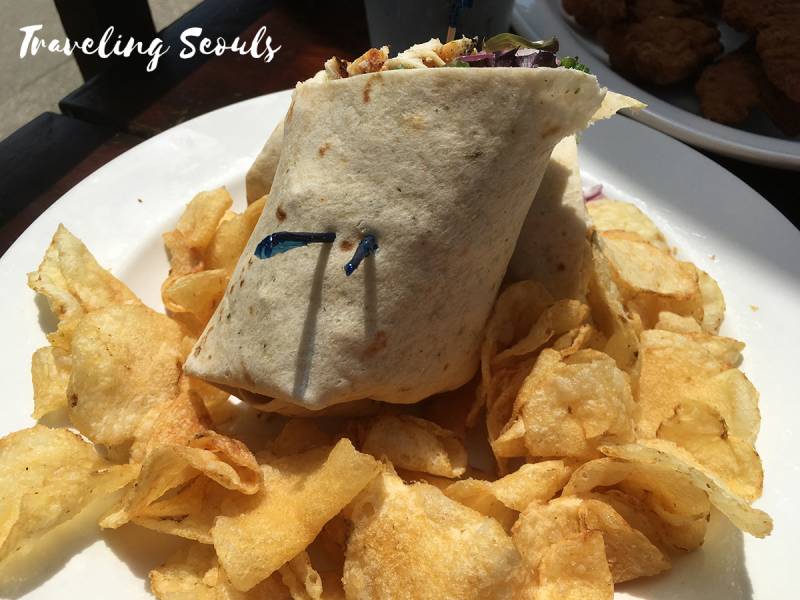 Finale
We bid Pentwater, Michigan, adieu. Thanks for the memories. We hope to visit our favorite Lake Michigan camping spot again.. someday.
Pin It for Later: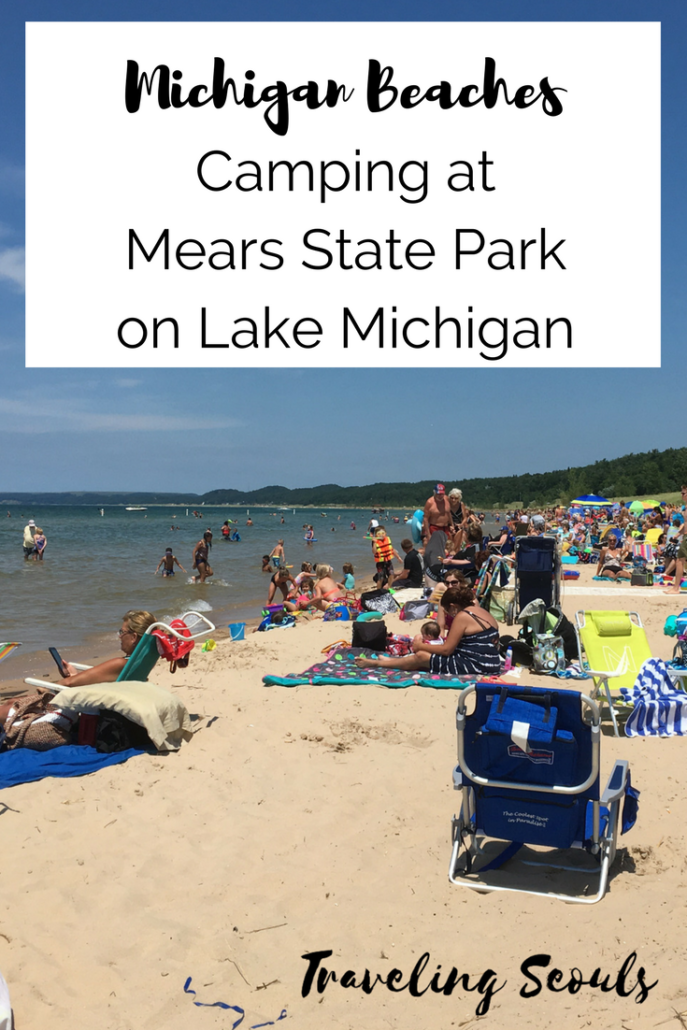 Related:
Please follow and like via: