People say that Hungary is known for its festivals. There's practically a festival going on every weekend. We were out and about on a Saturday afternoon to see all sorts of booths set up at Andrassy utca while riding tram #4 to see a few friends for dinner. When we asked, our friend mentioned a horse racing event called the National Gallop Festival (held every mid-September) at Heroes' Square. 
Not one to pass on a free event in town, we walked towards Heroes' Square to see this: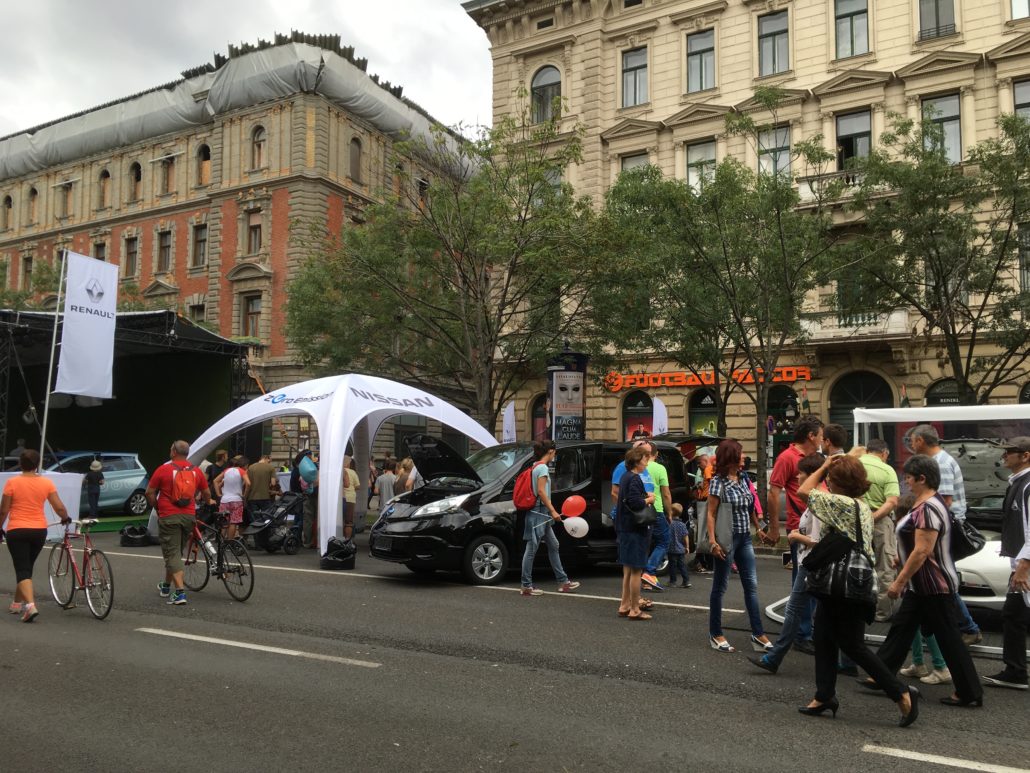 And this: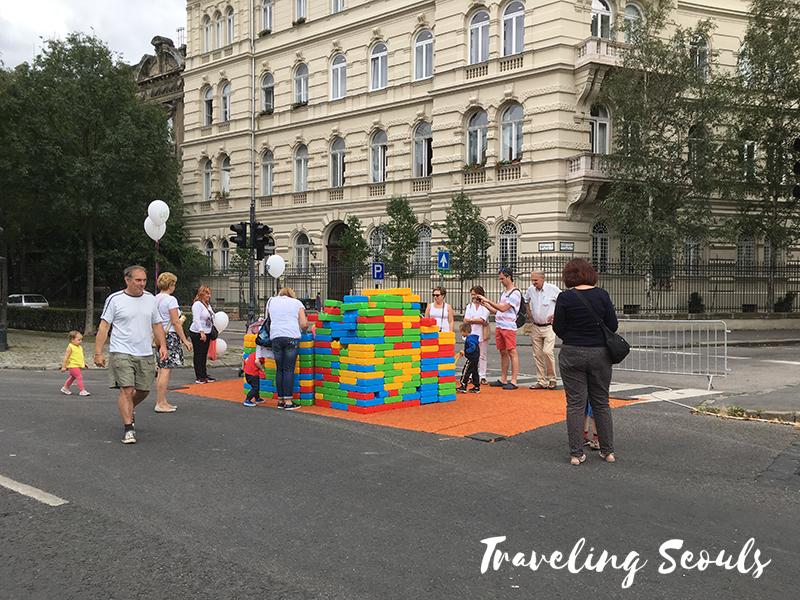 And this: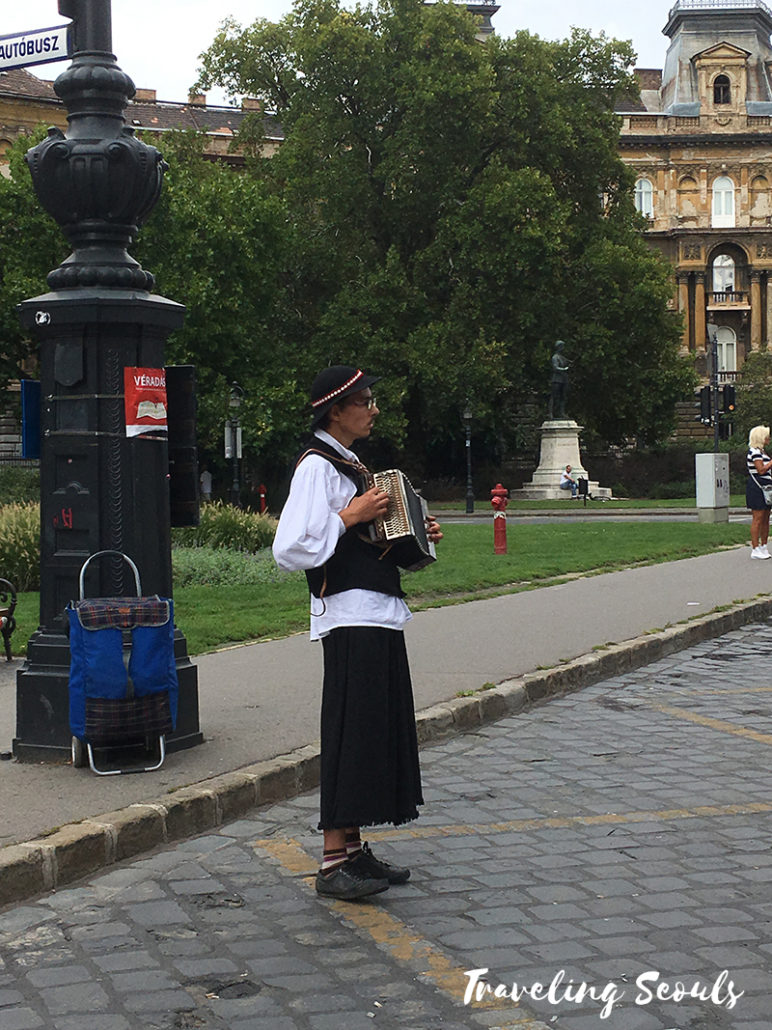 Several street vendors were making langos and chimney cakes, and barbequed meats.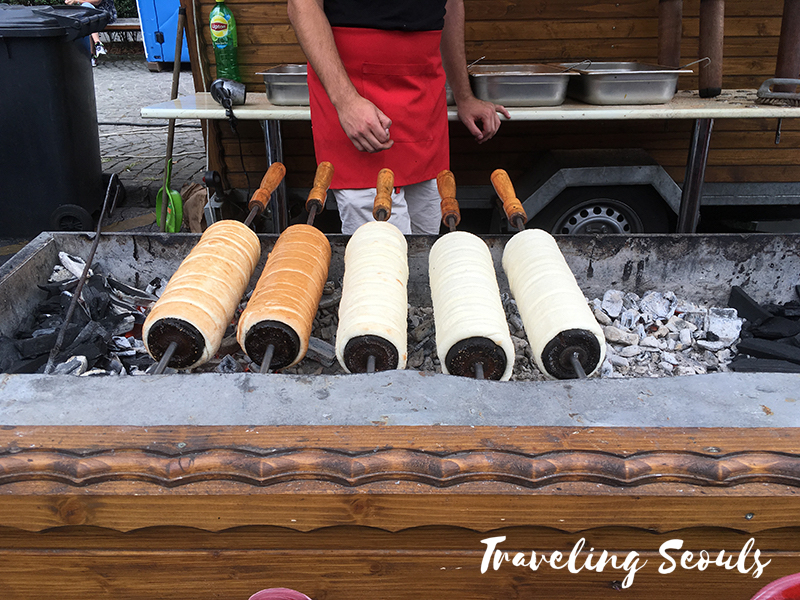 Of course, street vendors also offered coffee, lemonade, slushies, and beer.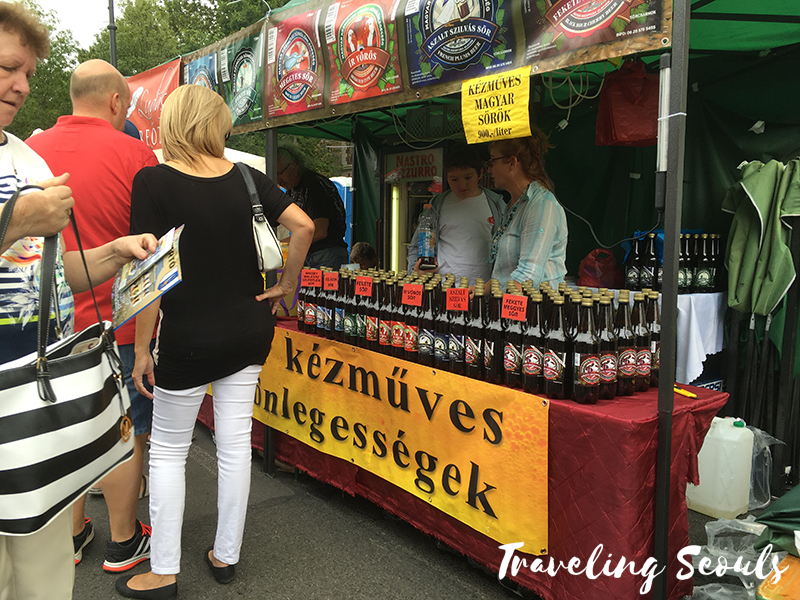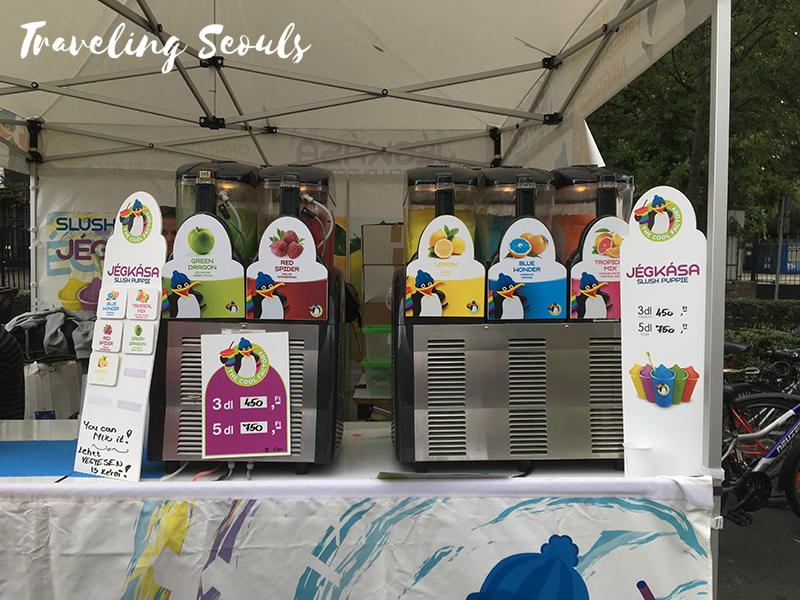 We finally made it to Heroes' Square when we saw it cordoned off for the race. You can pay 3000-4000 HUF for a seat in the stands to watch the international horse race. (Hungary won the international race in 2015, but who knows which country will win in future years.)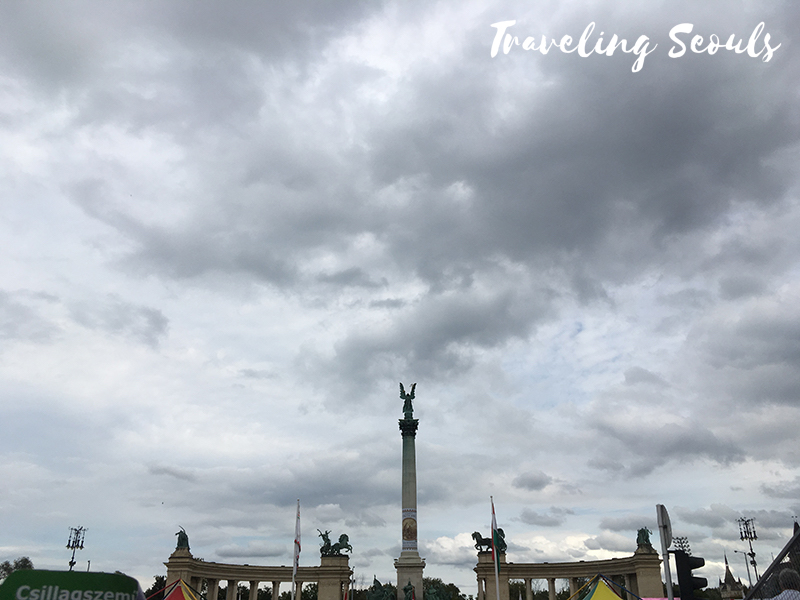 While we passed on the race, we tried some snacks and watched all sorts of street activity of the day.  The best part was all the free kid booths, such as the free rock climbing wall and mini-bike/scooter race course, as well as free pinwheels and balloons.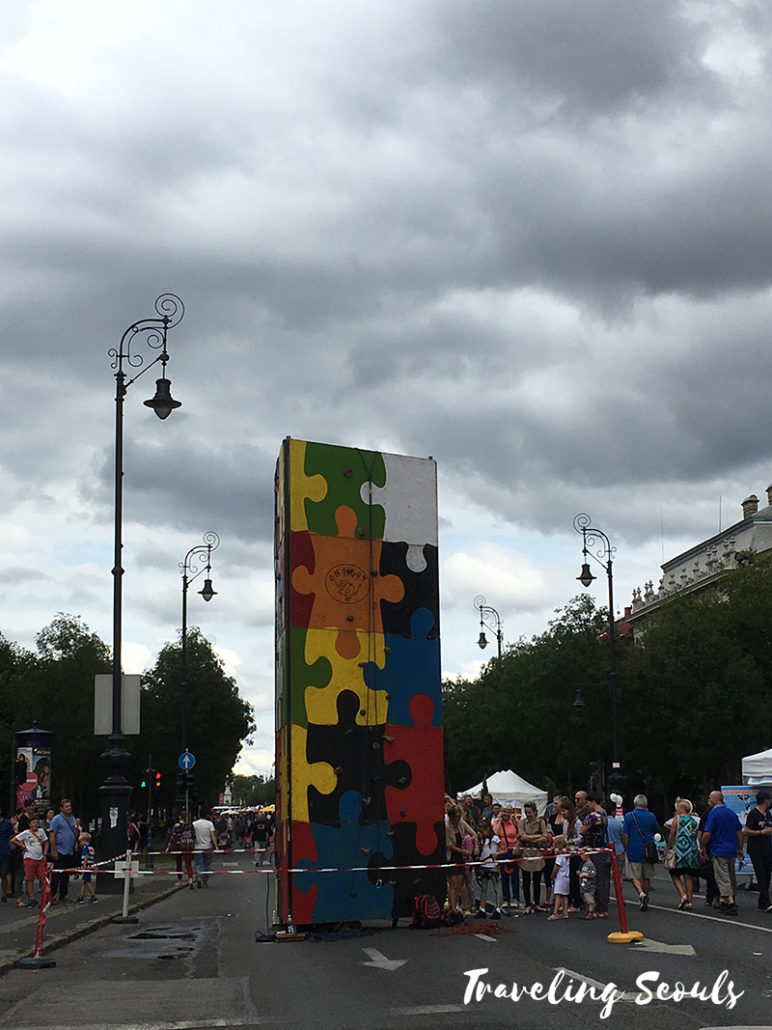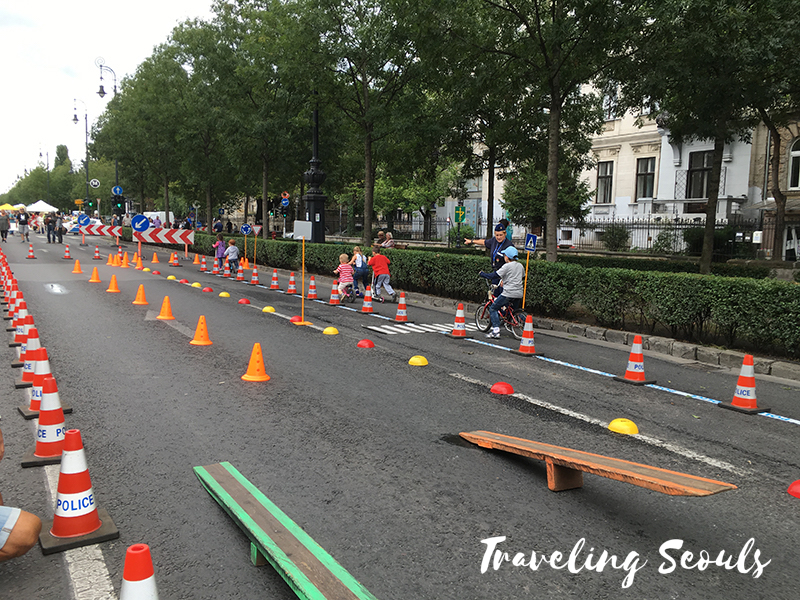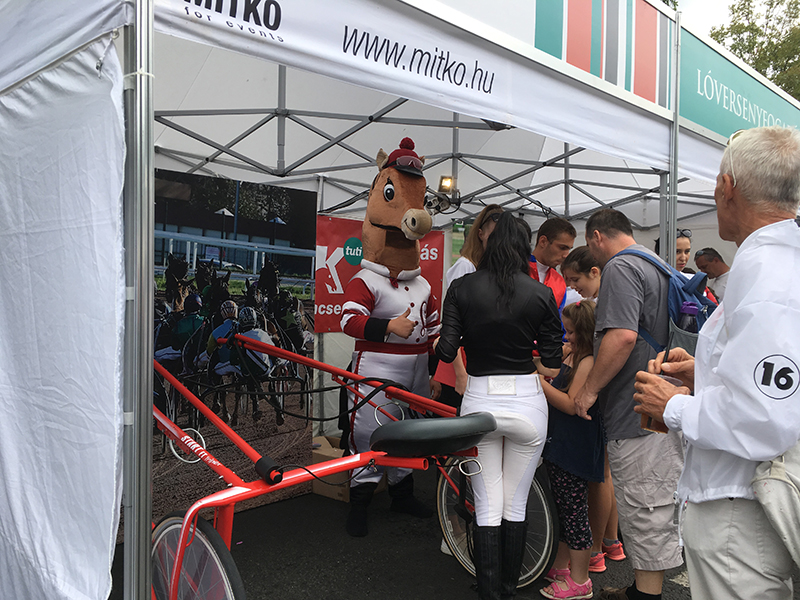 For More Information:
Website: Nemzeti Vagta
Related:
Please follow and like via: