I can't tell you how many times we've visited Houston. It's like we've exhausted every museum that is suitable for children under 10.
Houston's Children's Museum – check
Galleria Mall – check
Space Center Houston – after Christmas! – check
Battleship Texas – check
But we found a gem in the museum district – the Houston Museum of Natural Science (HMNS)! I was excited to visit but not the ticket prices. And if you know me, I love coupons. Regular admission tickets are quite pricey ($20 per adult ticket), but thankfully, I found an printable coupon you can take to the ticket counter and get reduced prices per ticket for your entire group or family.
Houston Museum of Natural Science
At the time of our visit, HMNS had several special exhibits, Faberge and Japanese Samurai Warriors. We could have checked out their massive butterfly atrium, which friends said was much larger than the spring showing at Frederick Meijer Gardens, but we opted for history and culture.
Samurais & the Art of Sword Fighting
We convinced our boys to walk around this special exhibit. I thought, "If we've seen the Terra Cotta Warrior exhibit at The Children's Museum of Indianapolis, then we've got to see this." The best thing about this exhibit was its display of very real samurai gear. It was also a nice quiet place to view items away from the crowds in its permanent collections.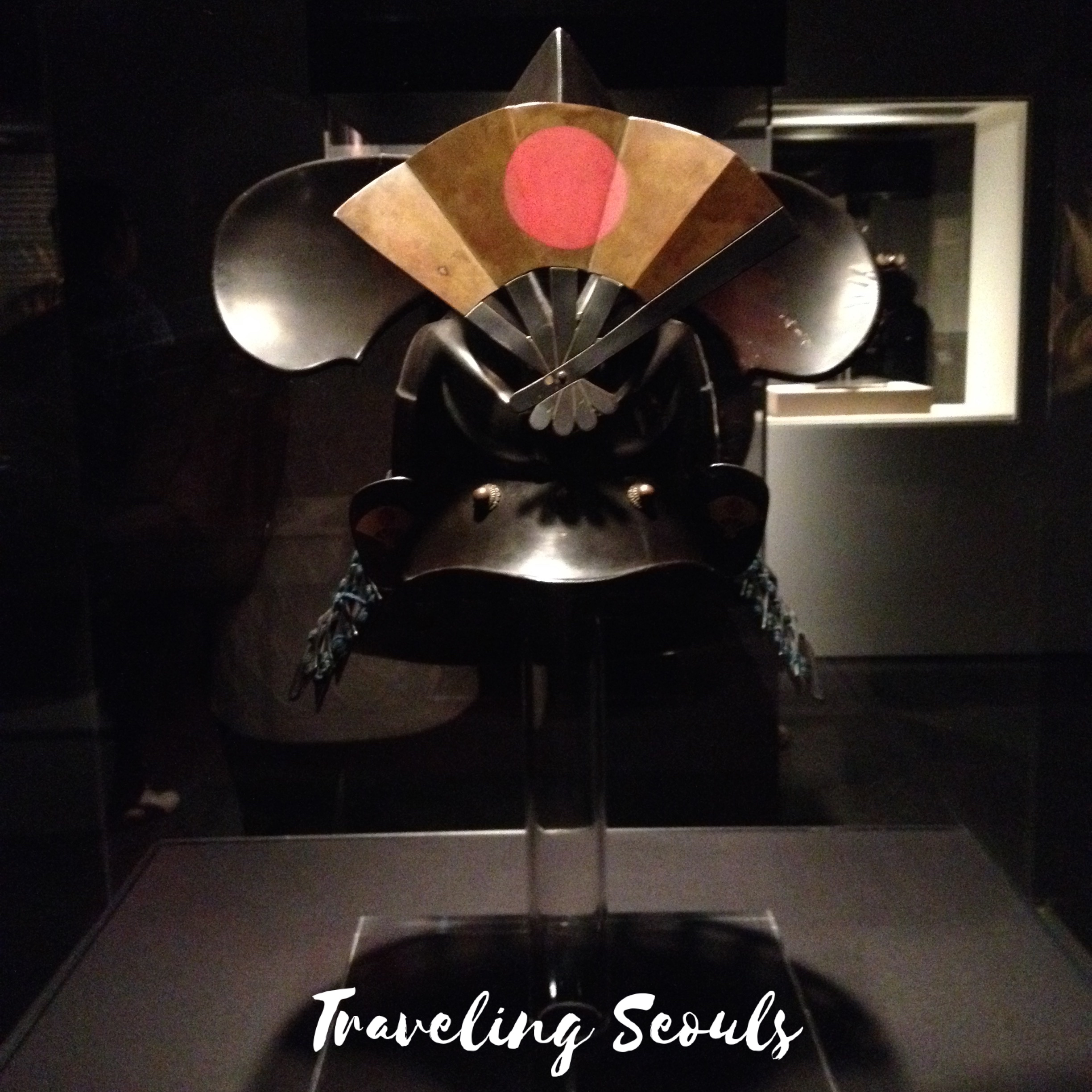 Egyptian Artifacts Galore
We always enjoy visiting an authentic Egyptian artifact exhibit because it reminds us of our trip to Egypt a few years ago.
Dinosaurs, Oh My!
Wow, I thought Indianapolis had an impressive dinosaur exhibit, even with their very own Hogwarts-styled named dinosaur. But you haven't see anything until you visit these prehistoric creatures. I've shared two pretty famous ones here, but check out my Instagram feed for some pretty unique angled shots. HMNS definitely knows how to recreate a scene and make it look like art. Plus they use different lighting techniques to showcase their dinosaurs.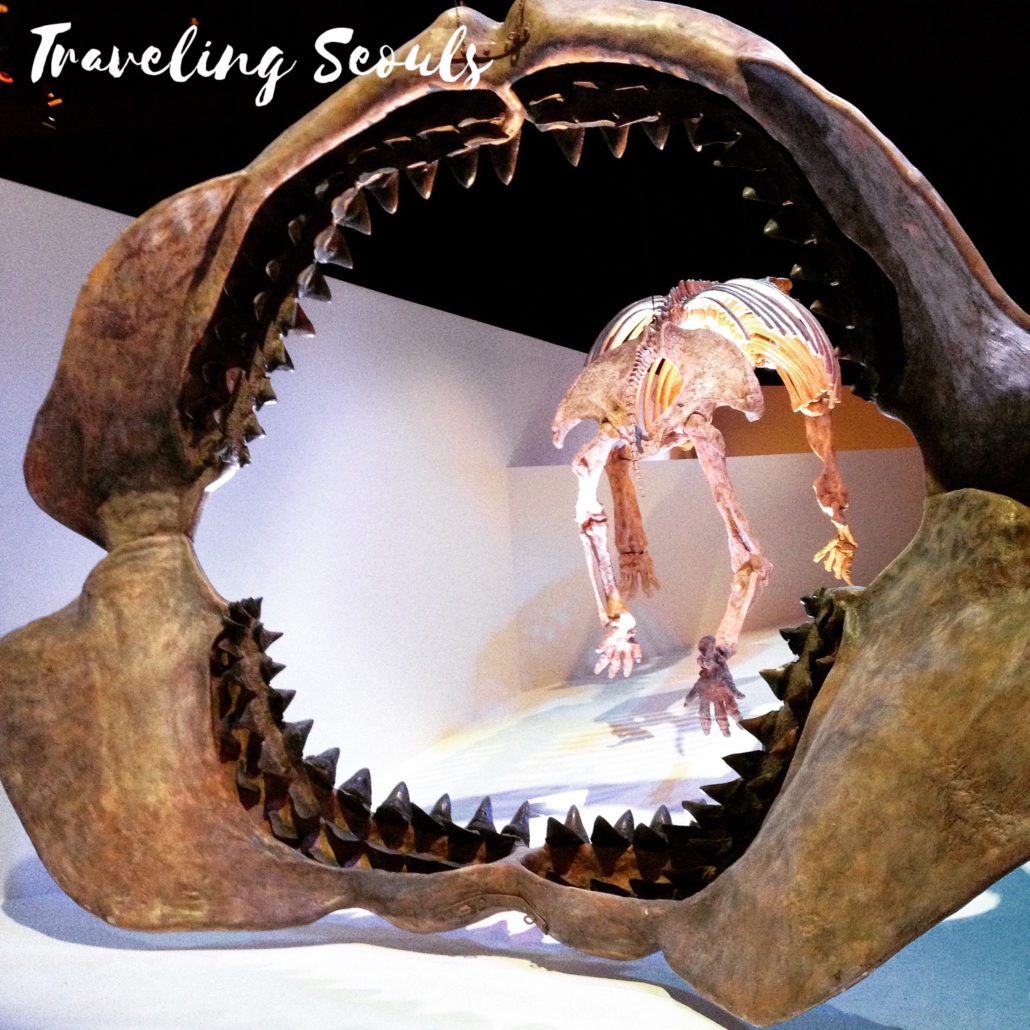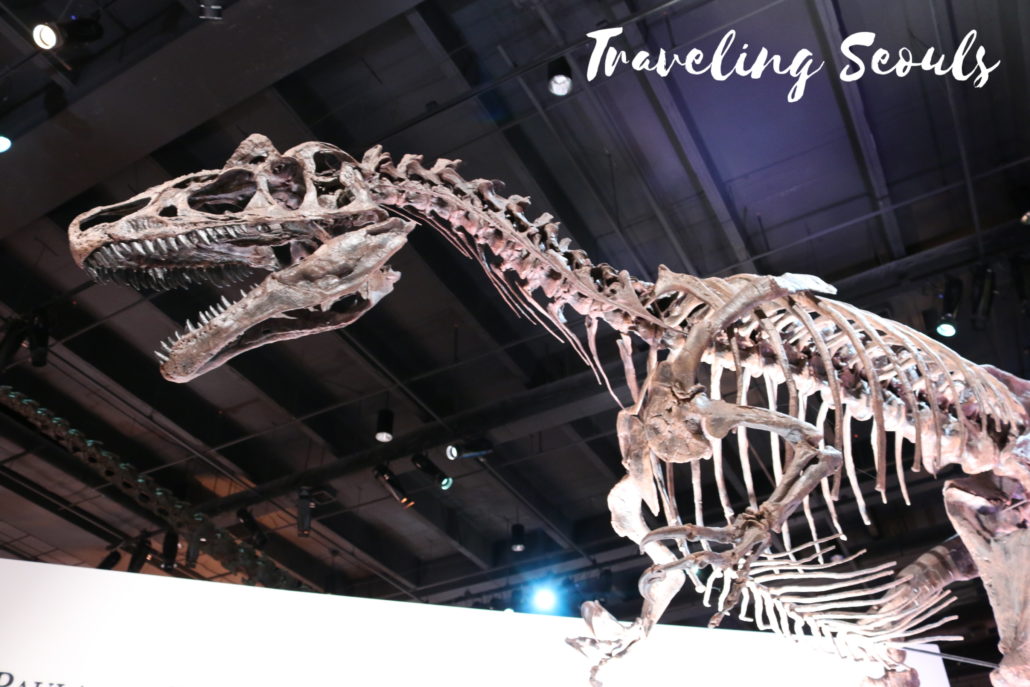 Battleship Texas
If you're interested in Texas or World War II history, then the Battleship Texas exhibit is a fun one to view. We've actually been on board the Battleship Texas, which was an even cooler experience. We had fun talking about what it was like walking on one side to the other and knowing what it felt like when we stood there.
Your ads will be inserted here by
Easy Plugin for AdSense.
Please go to the plugin admin page to
Paste your ad code OR
Suppress this ad slot.
Faberge Exhibit
We were recommended to see this exhibit, but the special Faberge exhibit was an additional cost. Our boys were not interested, but at least HMNS displayed a few cases before entering.
Aerial View
On the first Saturday after Christmas, HMNS was a busy place. If we had more time, we'd stroll through a little slower. I'd say there were some interesting aerial shots one could take at the museum. People watching is always fun, such as seeing a child's face light up when seeing a huge dinosaur bone display to elderly couples standing together for a family portrait. It was a joy to see.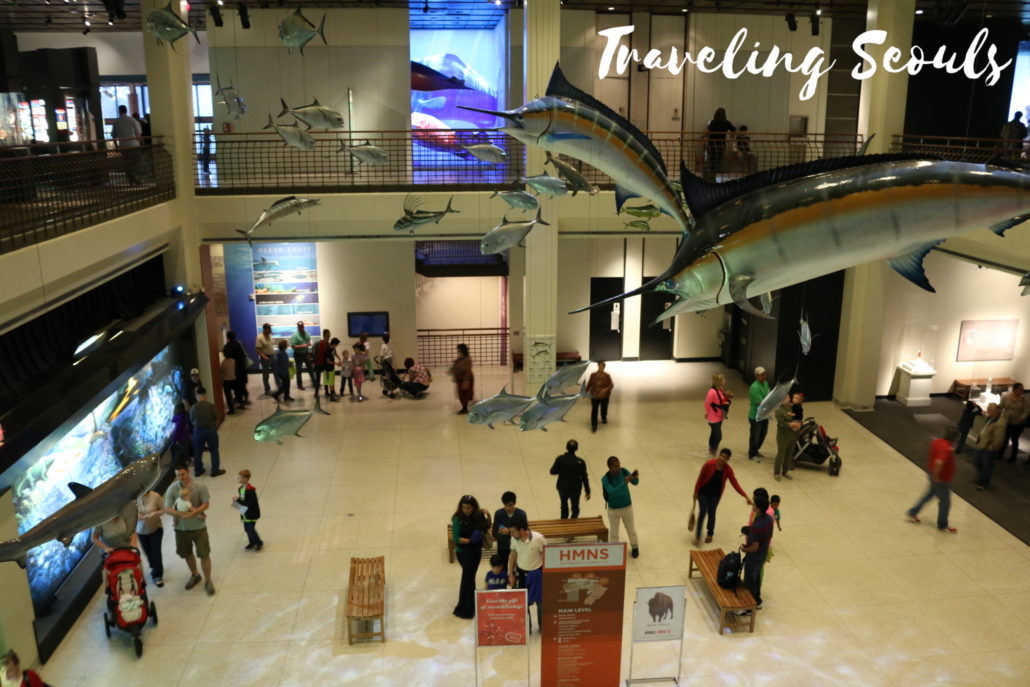 Mini-Photography Lesson
These photos in this post were taken from my Canon DSLR and shot in jpeg, but at least the resolution was pretty good in low light conditions. I had so much fun looking through the lens, taking a view of my family and their experiences. Next time, I may just stick with my iPhone to take photos. It wasn't easy taking photos in one hand, while holding Linus in the other causing some camera shake. Just a thought for those of you who have little ones, who like to be held during a museum visit. Check out my Travel Tabfor other posts on our travel experiences in the U.S. and abroad.
What artful or historic stuff did you see over the holiday?
Related:
TRAVEL: Battleship Texas
TRAVEL: Space Center Houston
TRAVEL: The Children's Museum of Indianapolis
TRAVEL: Frederik Meijer Gardens in Grand Rapids, MI
TRAVEL: The Egyptian Museum in Cairo
Please follow and like via: