We've lived in Grand Rapids for nearly a decade, and I don't think I've taken the time to see the city. Sure, we've visited ArtPrize in the city, but that was an exception.
It's the inevitable. You raise a family in the burbs, then there's less of a reason to go into the city. You have to make an effort to go. But this summer with our Grand Rapids Children's Museum (GRCM) pass, we used their reciprocal museum pass program to visit the Grand Rapids Art Museum (GRAM).
Who knew that we had been sitting on a museum gem in our hometown?
Years ago, in one of my architectural design classes, a student mentioned that the Grand Rapids Art Museum (GRAM) was designed and built by a famous Los Angeles based architectural firm, wHY Architecture.
Developed as the world's first LEED certified art museum, Newsweek called the GRAM one of the six best new buildings in 2007. To obtain LEED certification must have taken so much work to design, develop, and implement. I can't imagine the kind of environmental footprint other museums leave to preserve history, art, and culture in one space. And for such a small city, like Grand Rapids, to make a dedicated effort to go green for the community, I have to say that I'm more appreciative of our art scene.
Exhibits at the GRAM
You know we love to visit museums (see more posts listed in the Related section at the bottom of this post). Now take a look at some of the local art work from Michigan artists and the general collections at the GRAM.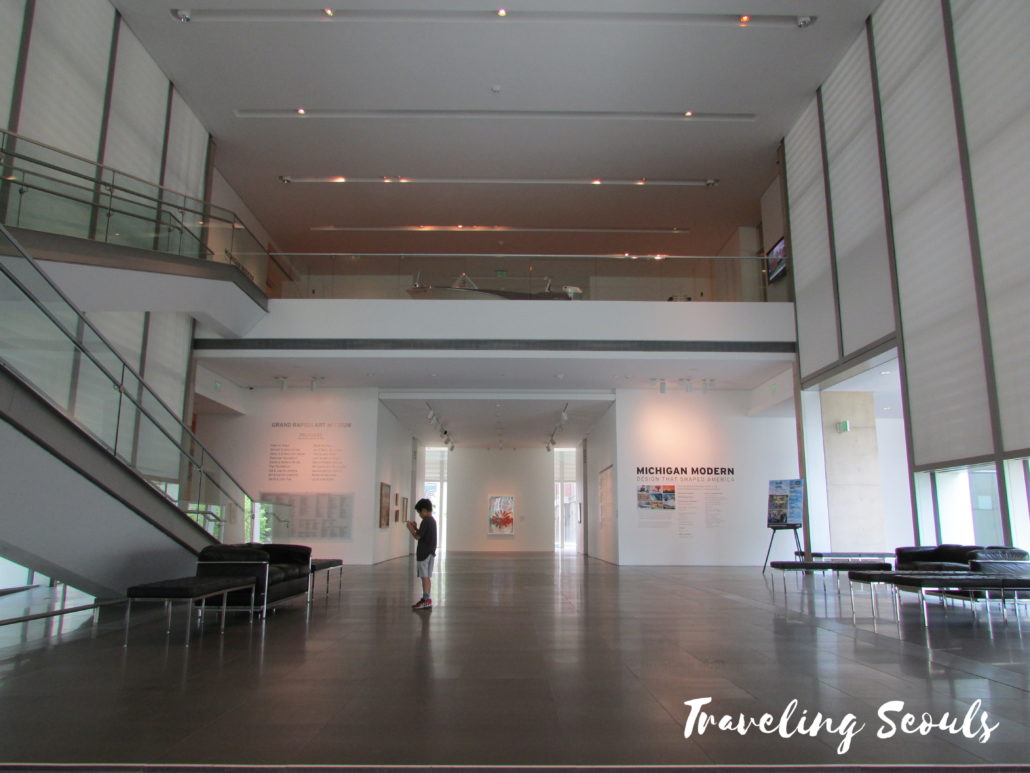 wHY Architecture truly made this concrete space feel calm and peaceful, not sterile and cold like I'd imagine concrete buildings to be. The use of floor to ceiling glass windows helped to open up the space.
Michigan Camping Goes Indoors
The craftsmanship on these boats really intrigued the boys. Too bad it was for art. They really wanted to climb in.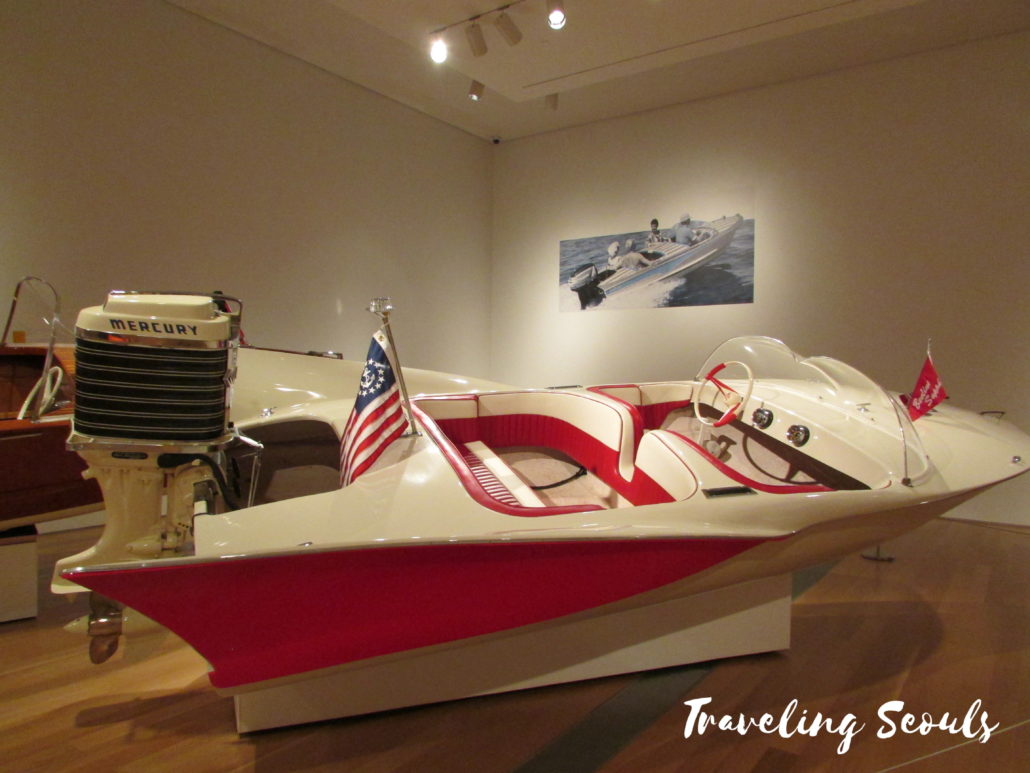 Between looking at boats and tents, we had our fill of beautifully crafted camping equipment.
Fall may be here, but camping was still on our minds. Yesterday we made an indoor tent with some cardboard boxes, a blanket, and Christmas lights. It set the perfect mood for a wintery day (which is completely unusual for fall weather in Michigan.)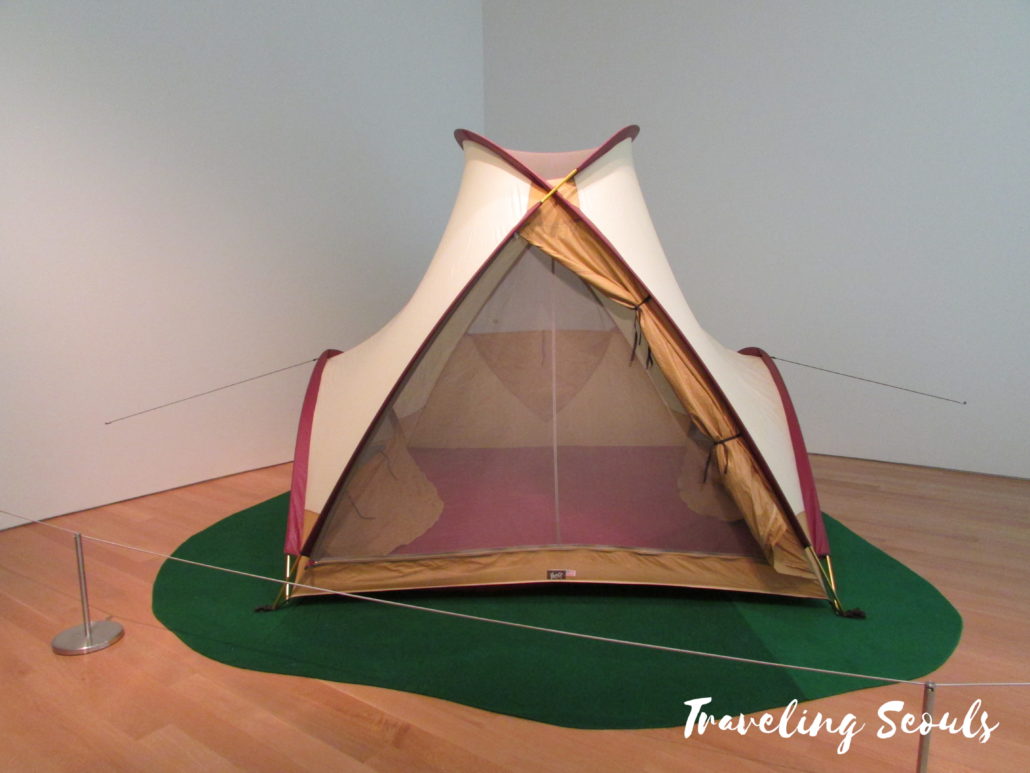 Michigan Artist Series
The GRAM showcased an artist, Tim Powers. His Below the Surface series used a minimalist approach with lights, sensors, and shadows to create a mood in his sculptures.
Various Sketches
We entered a room filled with hand drawn sketches. The museum staff gave us a magnifying glass so that we could see the details in each sketch.
My favorite moment was when a staffer helped Piano Man see objects and designs in each sketch. It was a beautiful teaching moment. Linus also wanted to get a closer look. It revealed a new side of art, a close-up view.
A Modern Flair
Do you remember my post on Five Tips to Get Kids to Enjoy the Museum? I wasn't sure what kind of art work to look for, so museum staff were so friendly and helpful. They pointed us to some fun modern pieces that other children have gravitated to.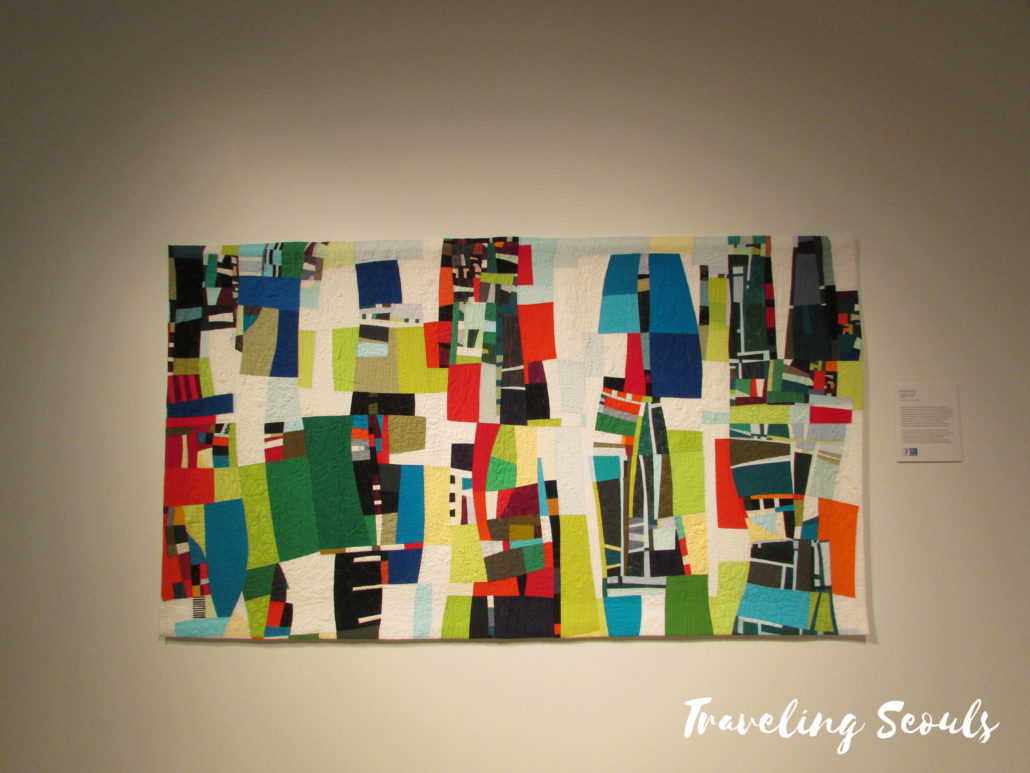 I don't know if my kids liked this one, but I thought this piece was pretty cool. Kind of like a moving blob, this piece went from the wall to floor and then to the adjacent wall. I tried to convince Piano Man that it was cool, but I don't know if he bought it.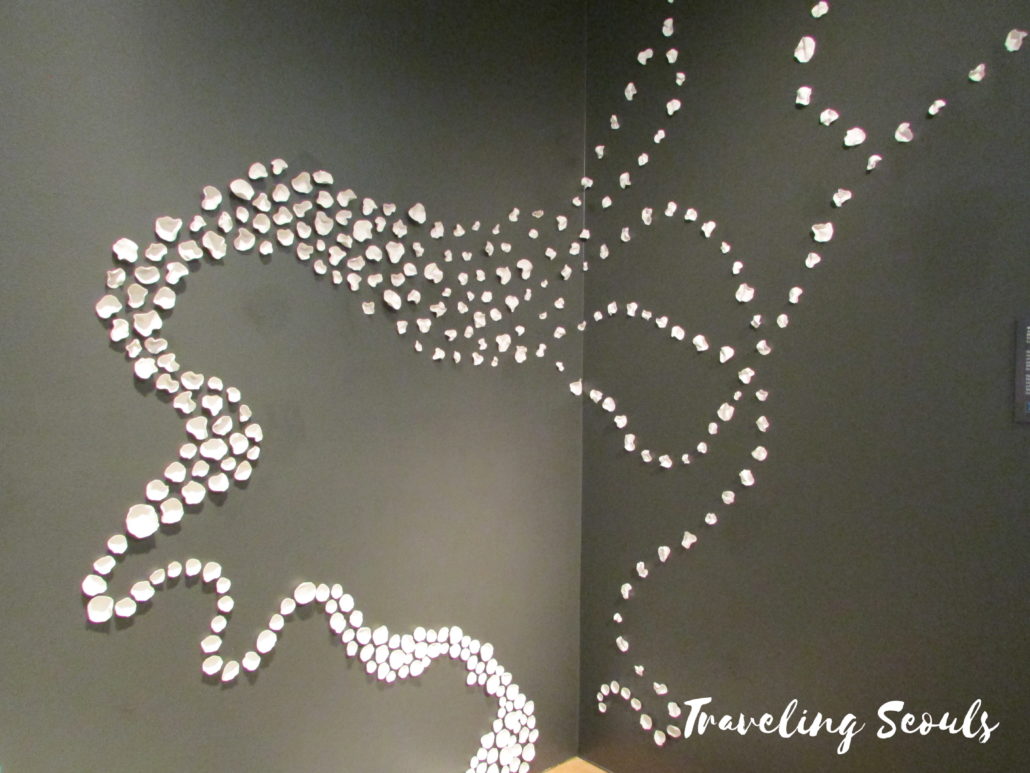 I find that looking at art is so much more enriching when you can go with loved ones. Prof and I enjoyed spending many dates going to museums, and we love to carry that tradition of the museum experience with our kids for years to come.
Do you enjoy taking your family to the museum?
Related:
Five Tips to Get Your Kids to Enjoy the Museum
Appreciating Art Through a Child's Eyes
TRAVEL: Cleveland Museum of Art
TRAVEL: Indianapolis Children's Museum
ArtPrize from an iPhone Perspective
ArtPrize from a Canon Perspective
Please follow and like via: