I gave our older son an alias name online, Piano Man, for very good reason. He played the piano, and I liked that he played the piano. But as he got older, the influences of his friends got him interested, very interested, in soccer. He has been in love with soccer ever since. Now I don't know how much of that influence also comes from his father, but Piano Man's love for the game has taken over any sense of love for music. I wonder if I should change his online alias to "Messi" or some other famous soccer player. But I digress.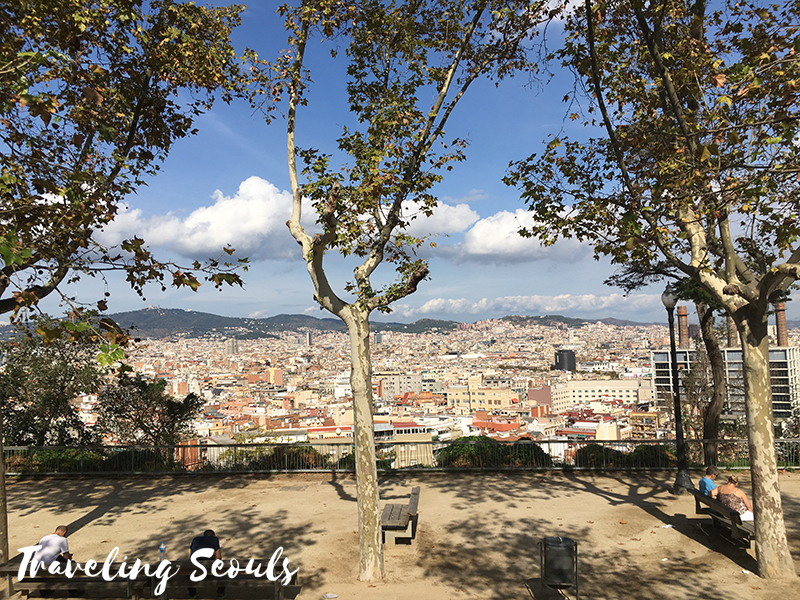 I am here to tell you why we were in Barcelona for five days – to see Barca players in action. Prof planned this trip as an early birthday present for Piano Man, and the men in my life were excited to tears to see a live soccer game.
Me? I was glad to be there with my men.
How you do you spend five days in Barcelona with kids?
You spend the first day and last day as travel days, of course. That still leaves you with three full days to make the most out of your trip.
Day 1
After arriving in some balmy Mediterranean weather off the tarmac, we took a taxi ride to the suburbs of Barcelona. We made it to our apartment in good time and paid about 20 euros for the taxi ride, which wasn't too bad.
Dinner at Sam Bu Ja Korean Restaurant
We've made it a point to visit a Korean restaurant in every international city we possibly can, which is why we dined at Sam Bu Ja in Barcelona. It's only been open for less than a year, but this quaint little restaurant was what the doctor ordered.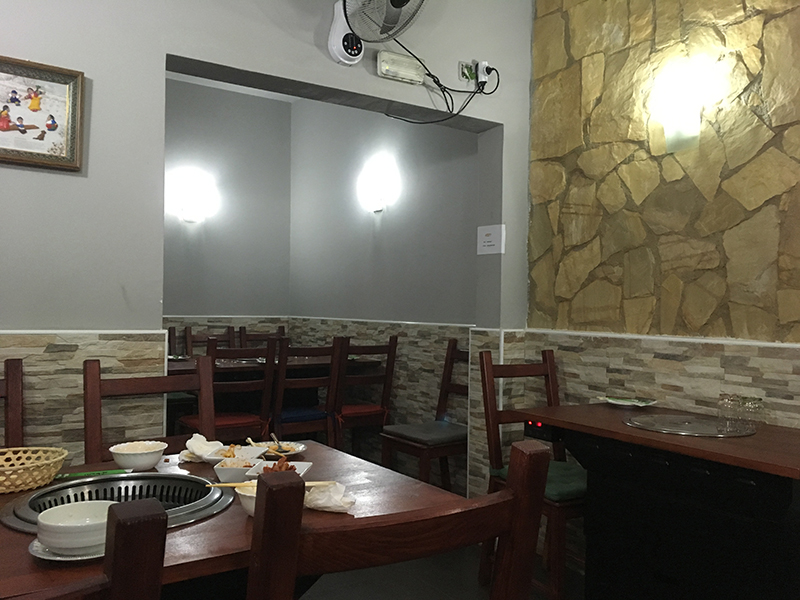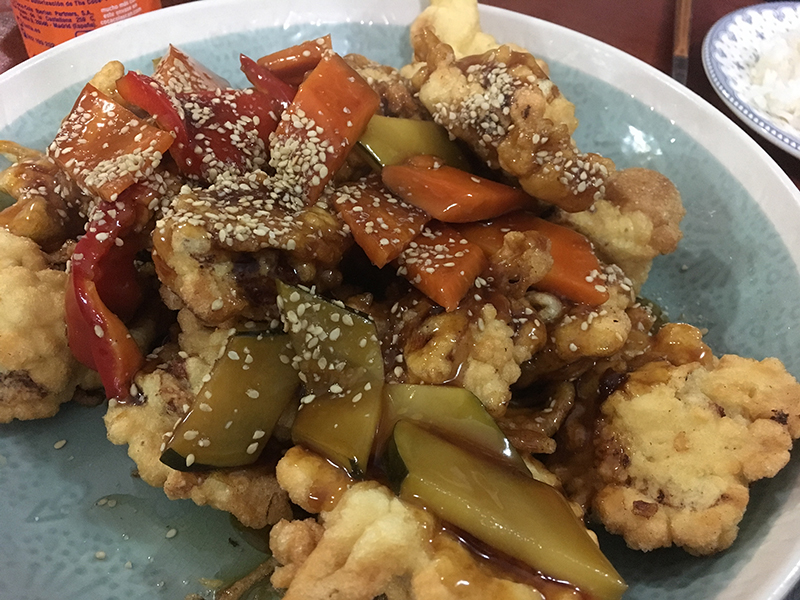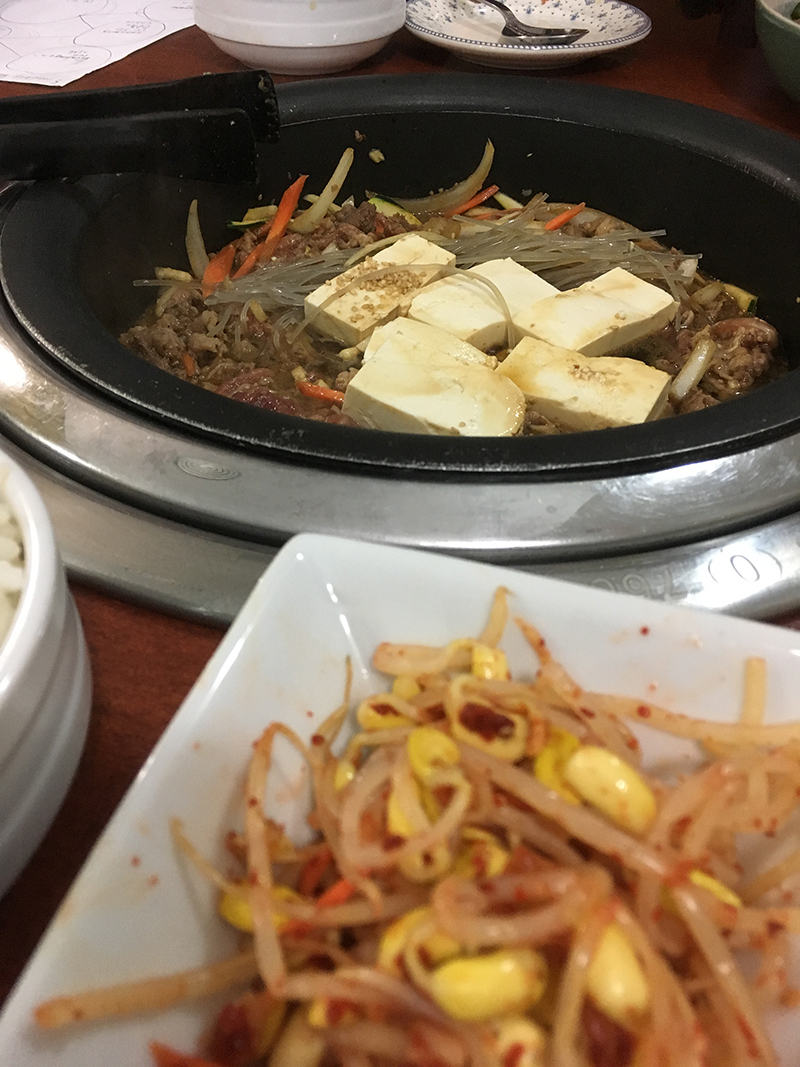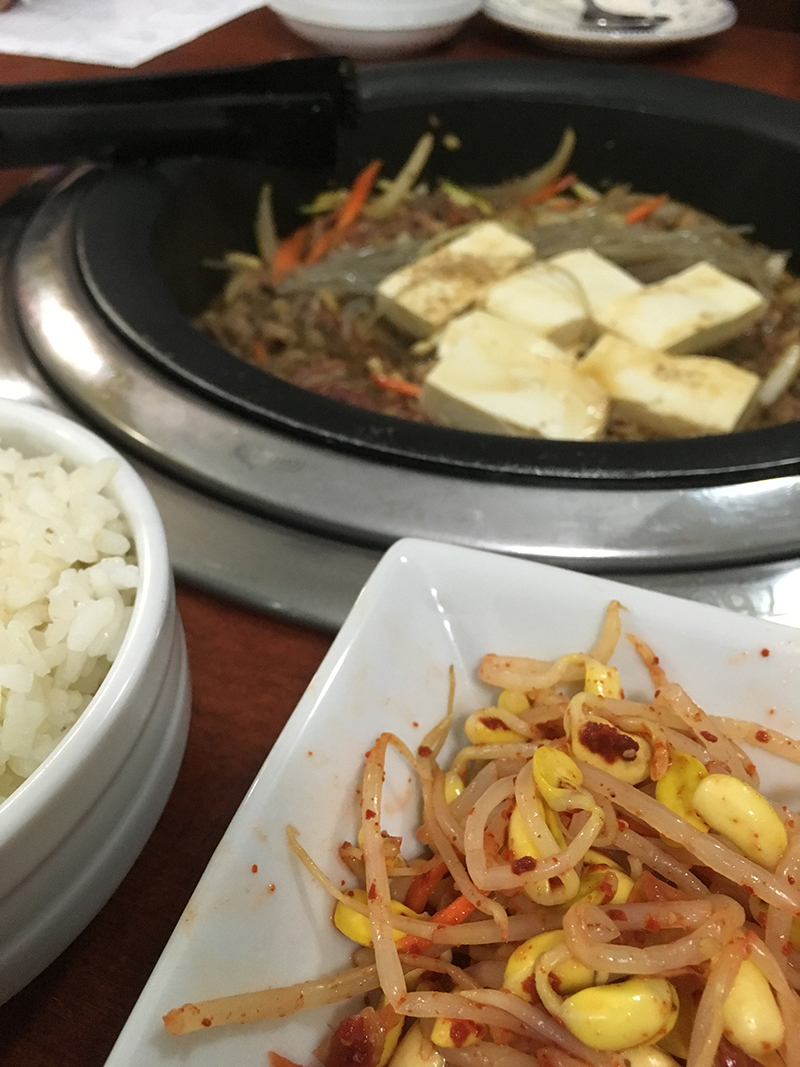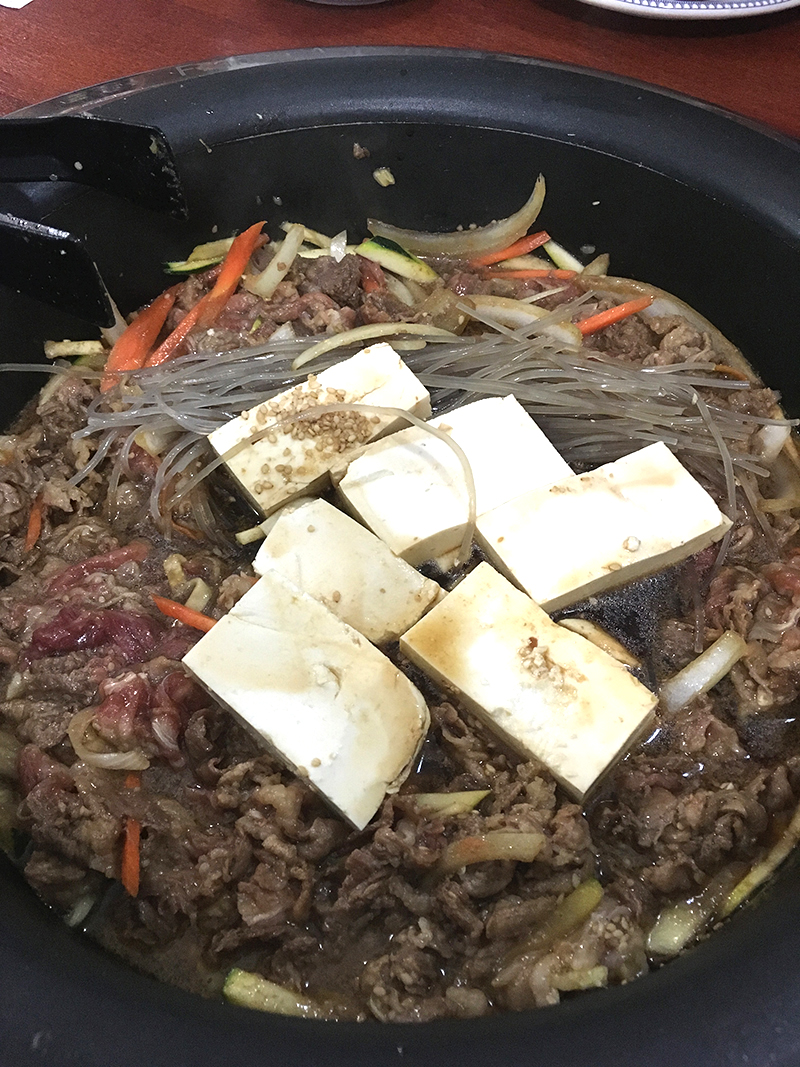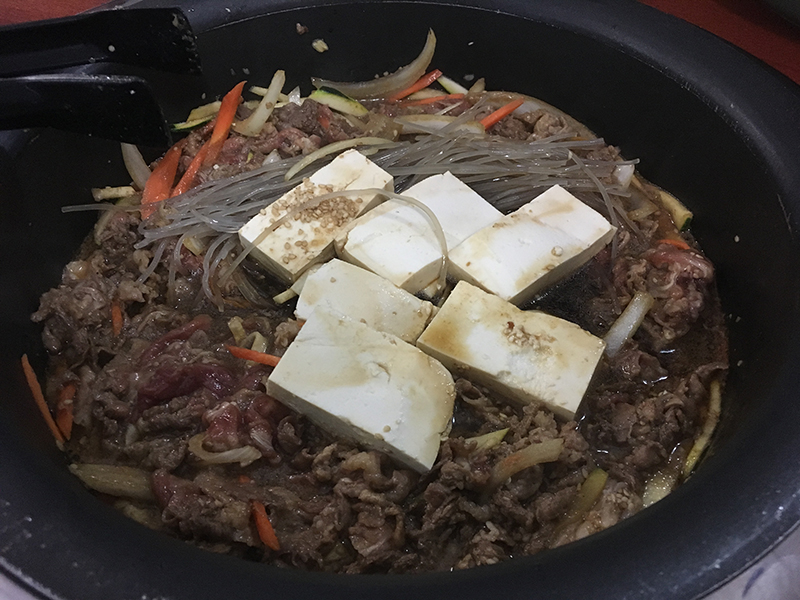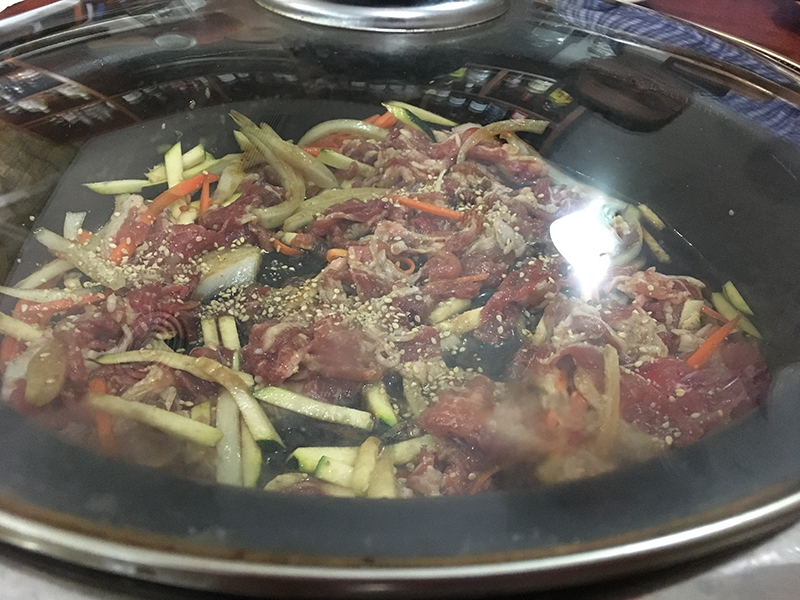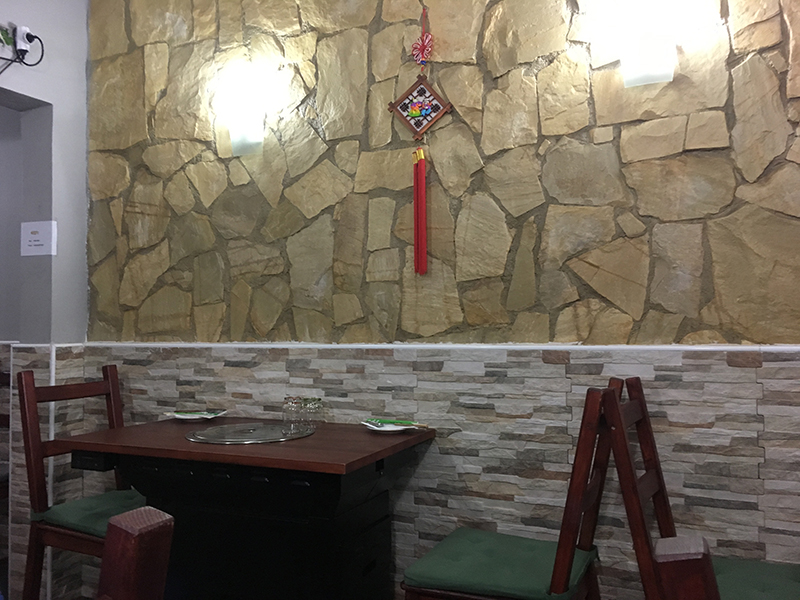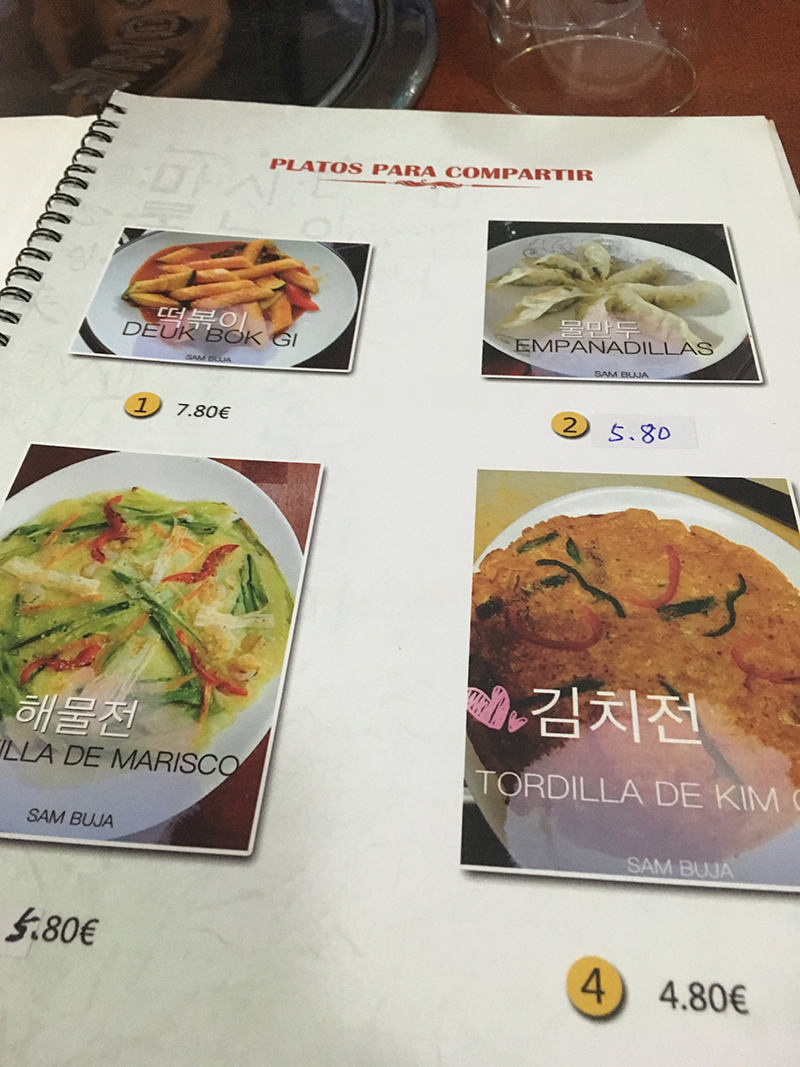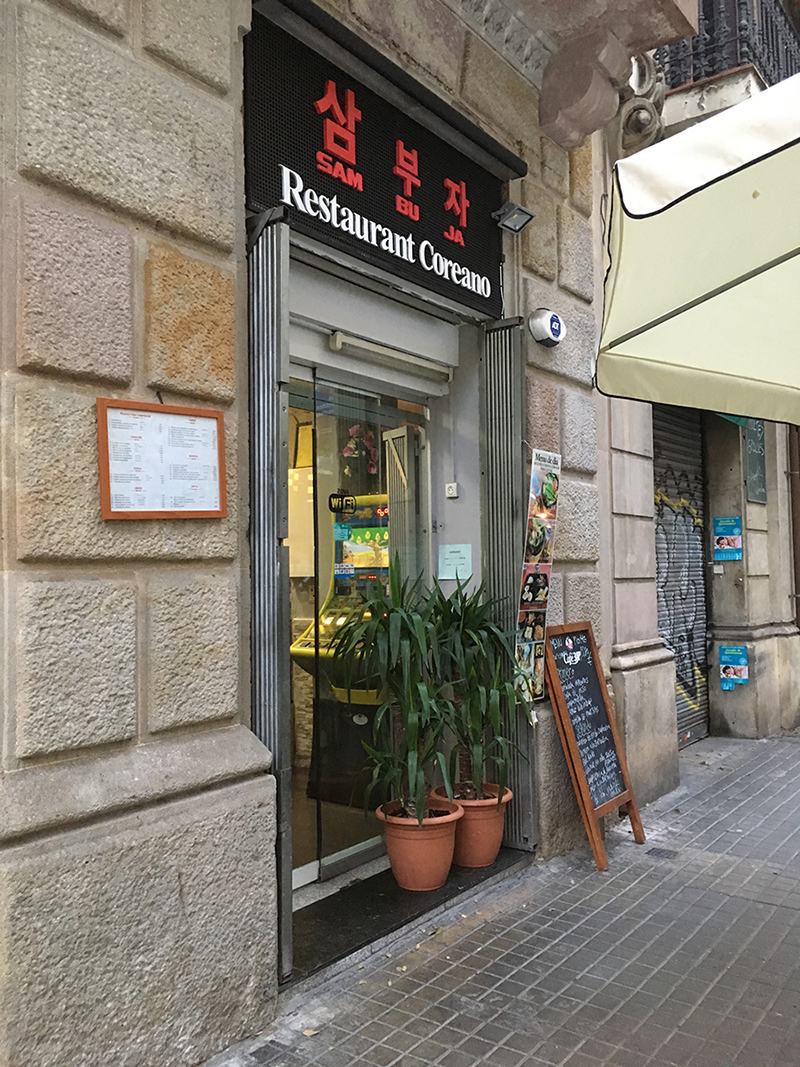 We ordered a plate of bulgogi, naeng myun (cold Korean noodles), and tangsuyuk (Korean style sweet and sour pork). I think these are our staple dishes when we eat out. I think it's also helpful to compare the differences between these dishes cooked at various international destinations. I have to say that this place was a little different in the way they prepared their meals. I have never seen dark naeng myun noodles before. Piano Man said the bulgogi was spot on, and my tangsuyuk dish was light on the sauce and also very dark in color. I wonder if they added soy sauce to make the sauce darker than what I was used to. In the end, we ate everything…licking the plates clean.
FOOD TIP: If you are expecting kimchee here, you have to order that as a side dish for about 4.50 euros.
Day 2
Picasso Museum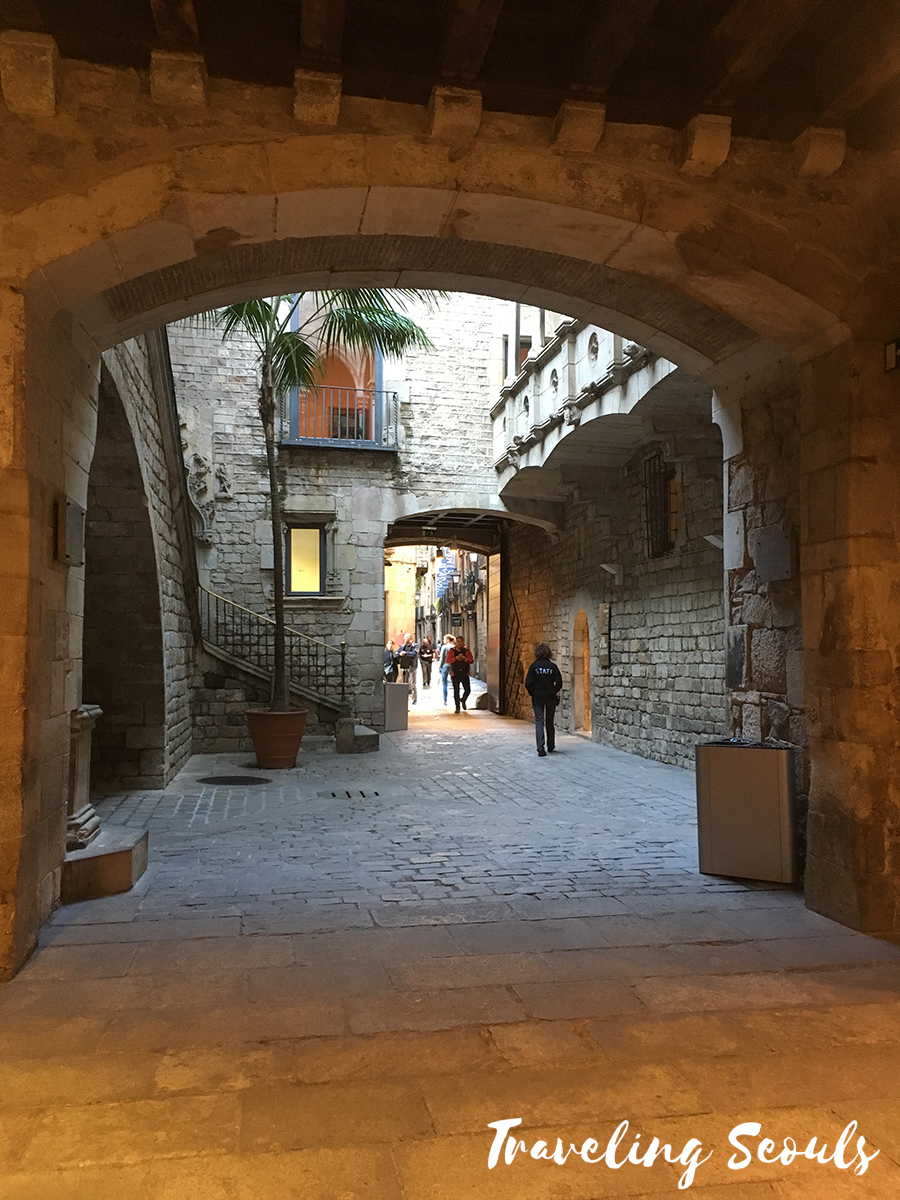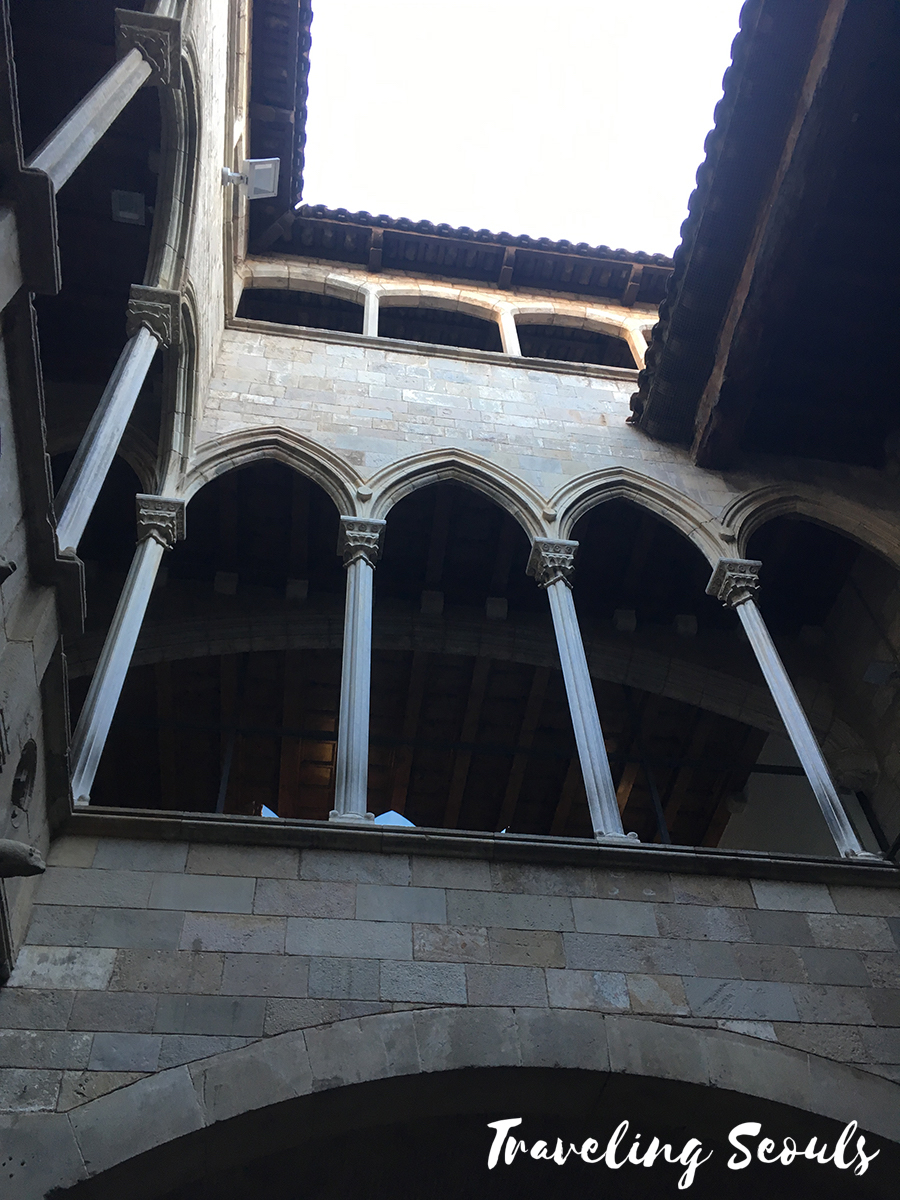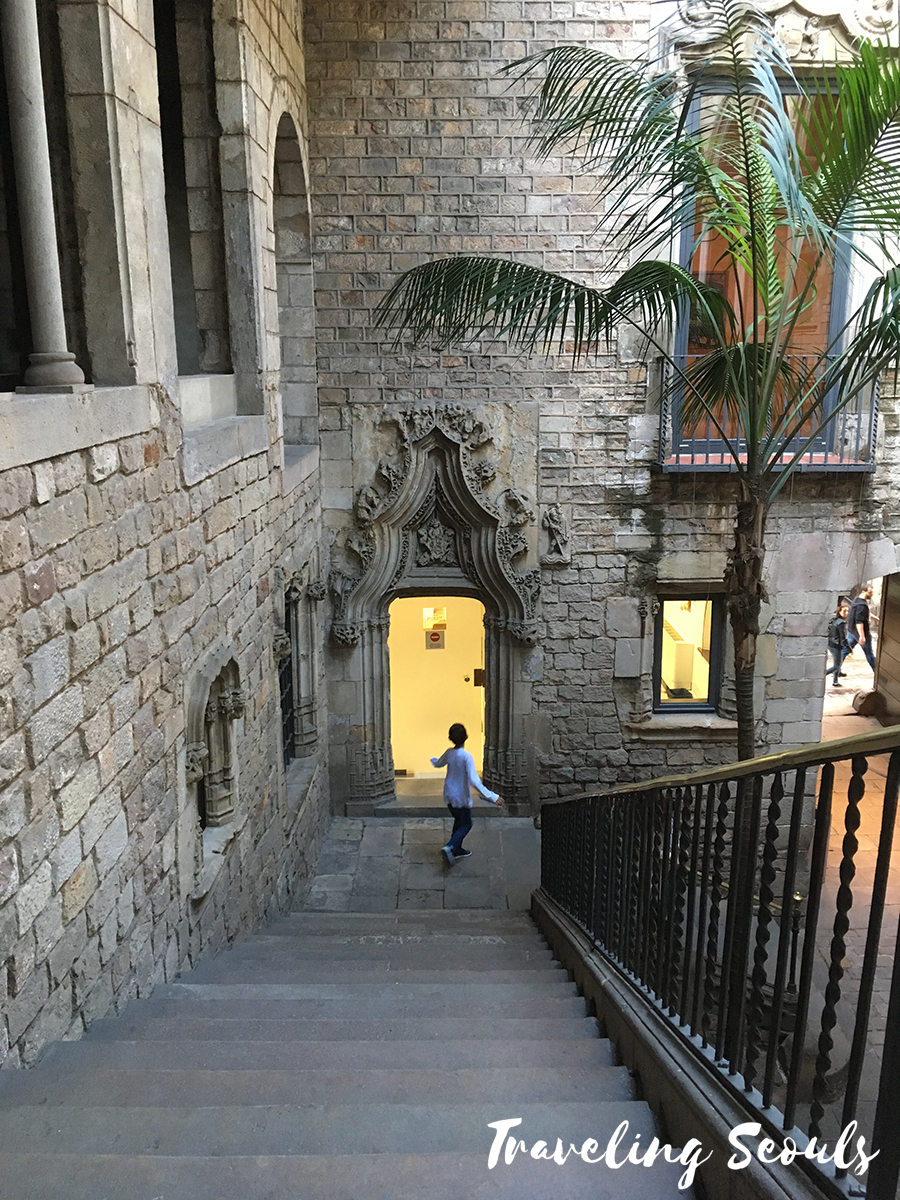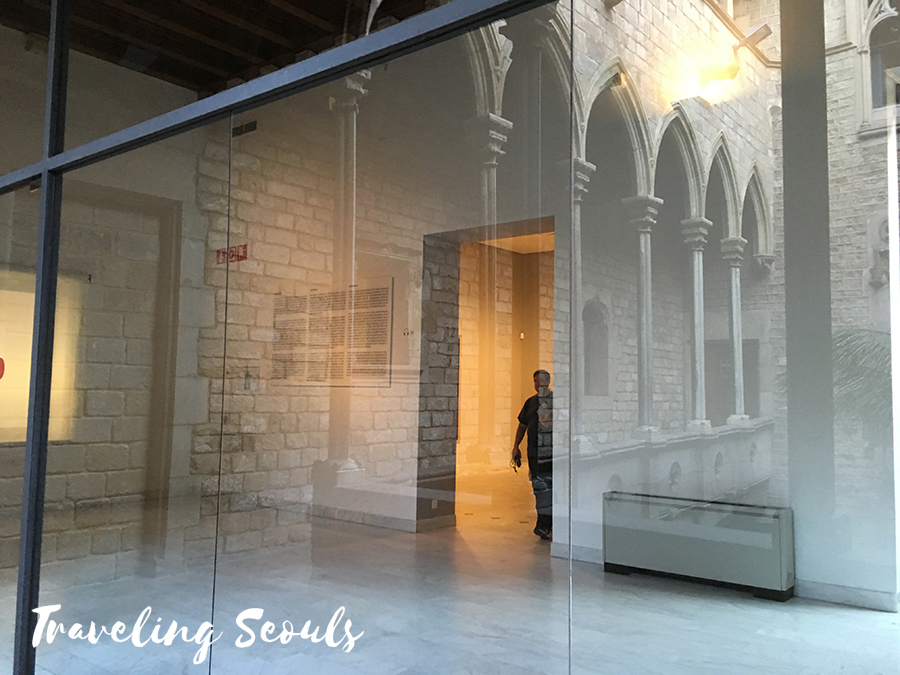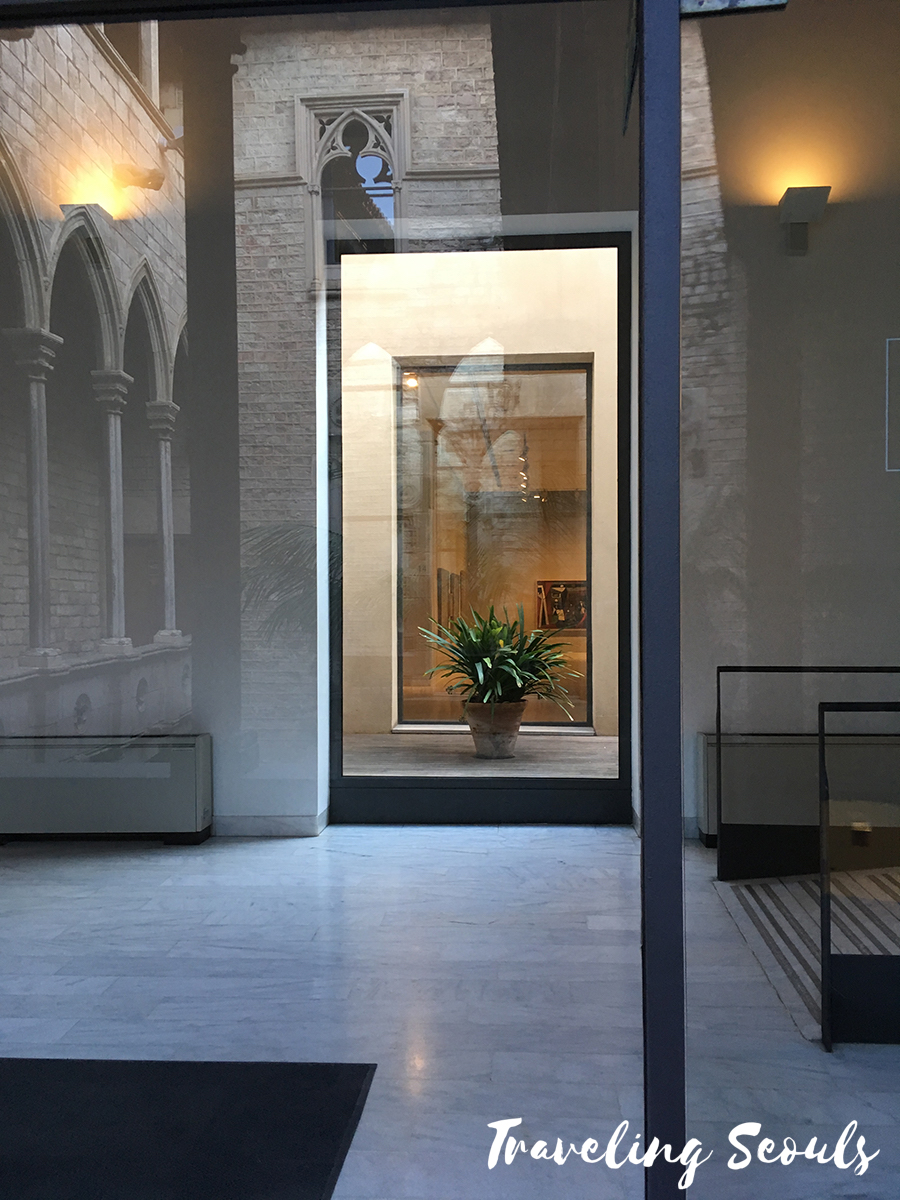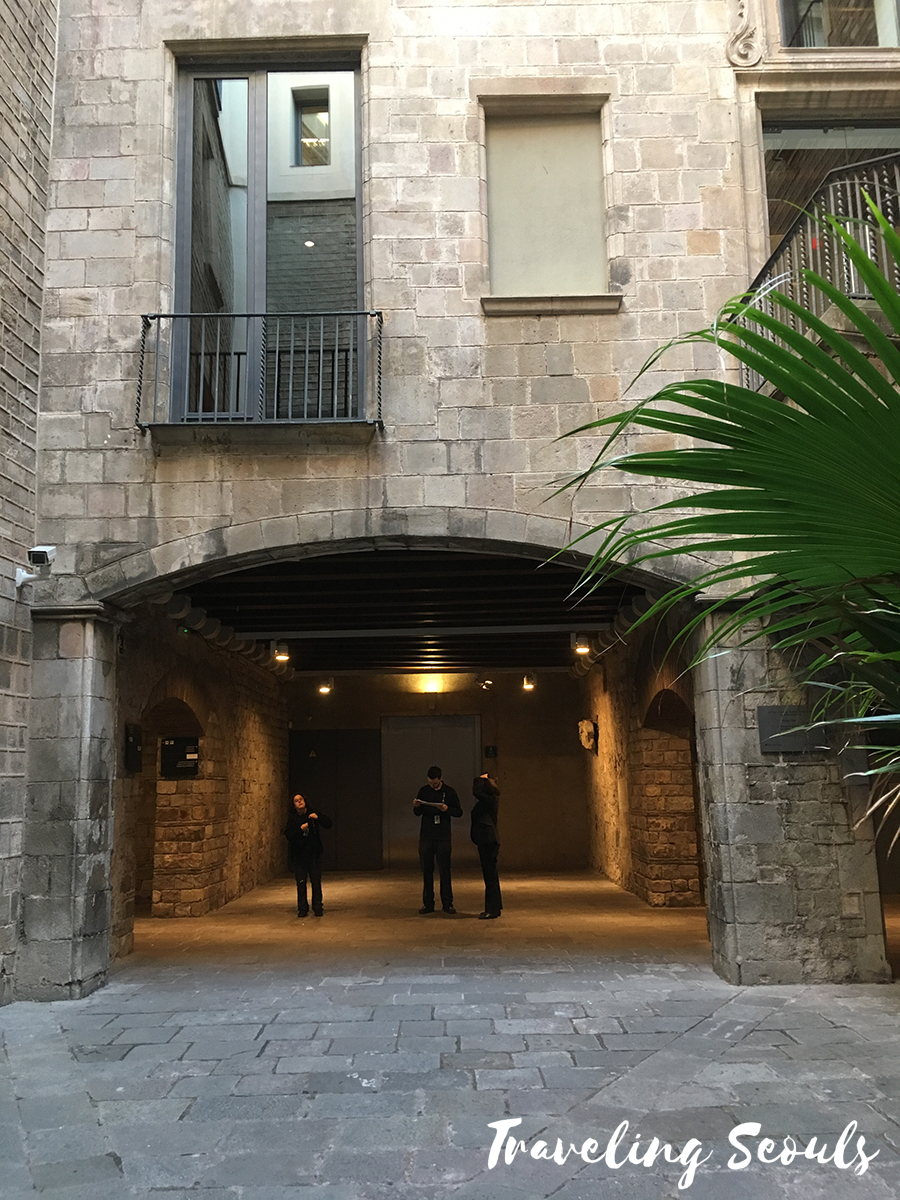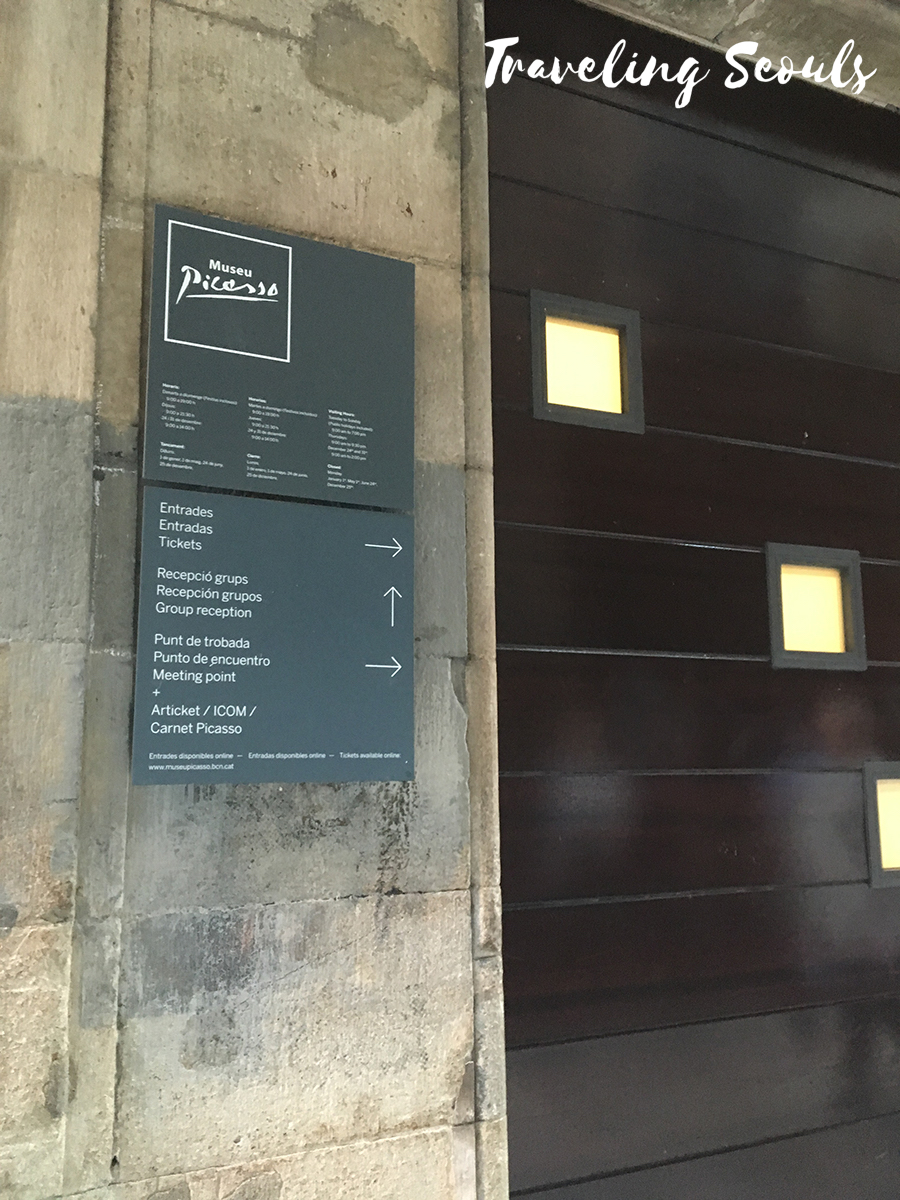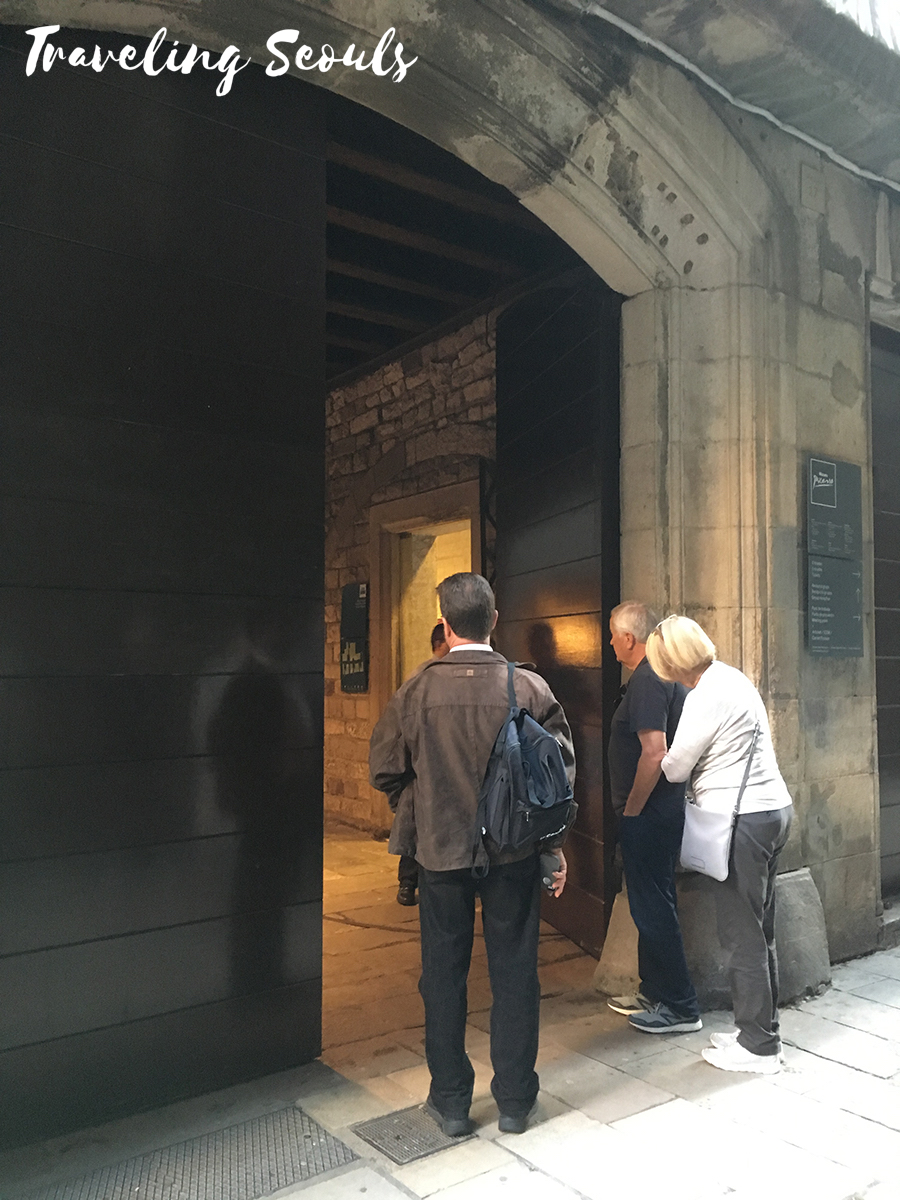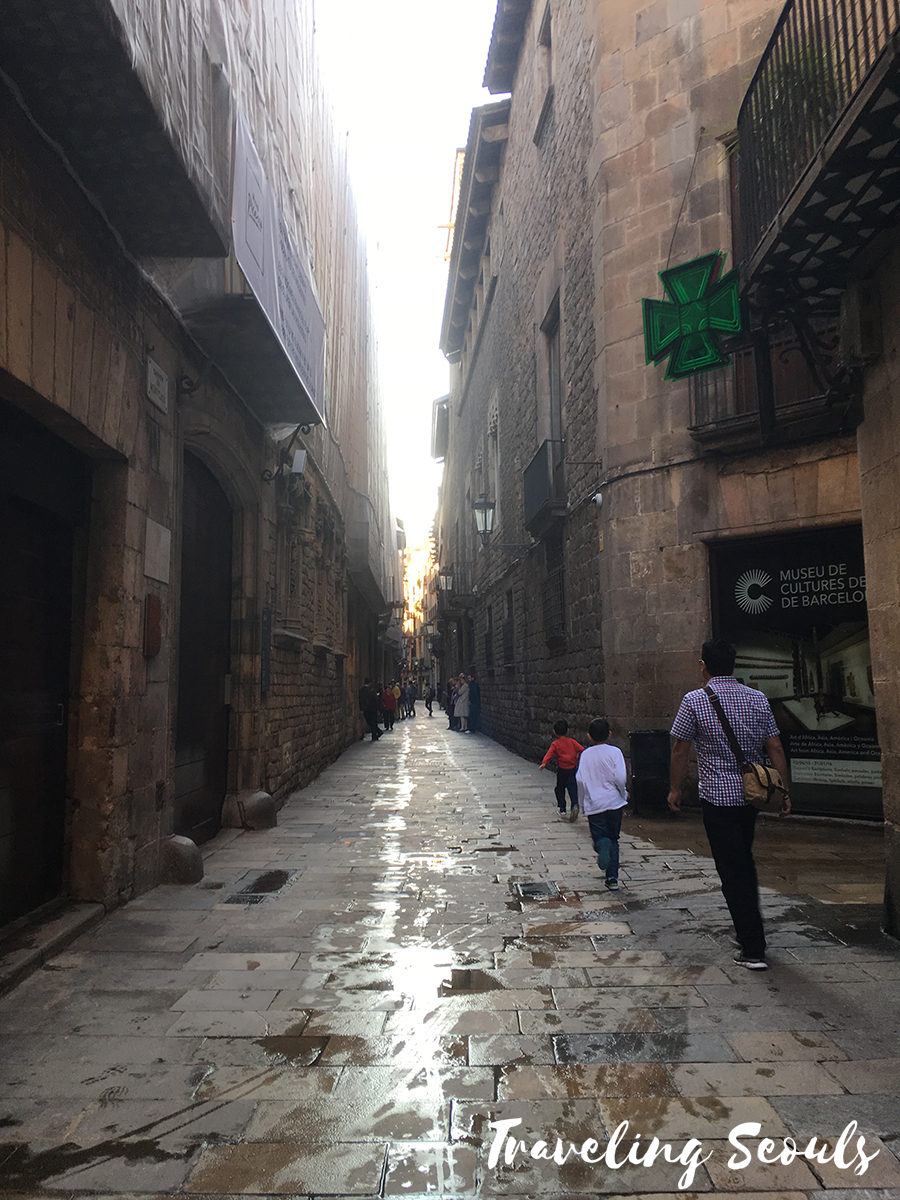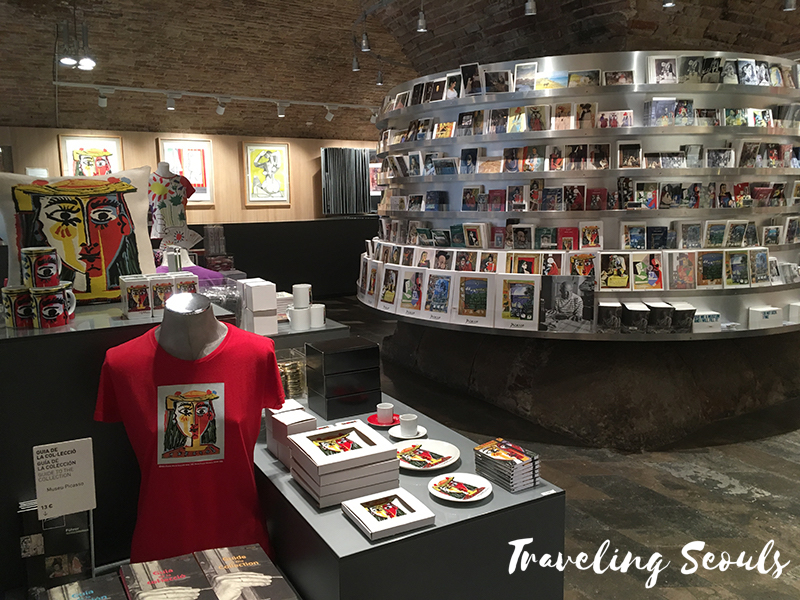 However, there is a lot more to Barcelona than soccer. There's art, history, and culture that you have to soak in, and I think I got my culture fill at the Picasso Museum. Much like our visit to the Van Gogh Museum in Amsterdam, the Picasso Museum offers a wider and broader view of his work. You can see the transition from his traditionalist training to his impressionist work, blue period, and cubist work. It was nice to explain how Picasso practiced using different art mediums throughout his career.
Barcelona Soccer Game
If you have never been to a soccer match in Europe, this is why you should add this to your bucket list, even if you are not a fan of soccer. Here is a video of the vibe before the match:
Here is a video of the vibe during an FC Barcelona soccer match:
I am one of those non-soccer fans. I've watch Piano Man play in club soccer, and I haven't the slightest clue as to why players do a corner kick. I only know that the ball goes in the net, and that's how a team scores. But the chants of these super fans make you want to sing along. It was mesmerizing and intoxicating, so much that Piano Man was getting into it.
Day 3
Barcelona City Tour Bus
Who doesn't want to ride a double-decker bus and see the sights of Barcelona? This alone made Linus' trip to Barcelona worth it. Having seen that same bus around Budapest, he had been asking for months to ride around in Budapest. But after two months, we had seen pretty much all the general tourist sights around Budapest. This time, Linus got to see Barcelona from a higher perspective and in much warmer climates than in Budapest.
After the first hour of the bus tour, we realized that this was not the way we like to travel. We like to walk the city and see the sights. When you are on the bus, you cannot really appreciate the things you are seeing and the one-minute blurb you hear on the audio guide. I don't really recommend the city bus tours unless you get on and off at each major stop and check out the sites.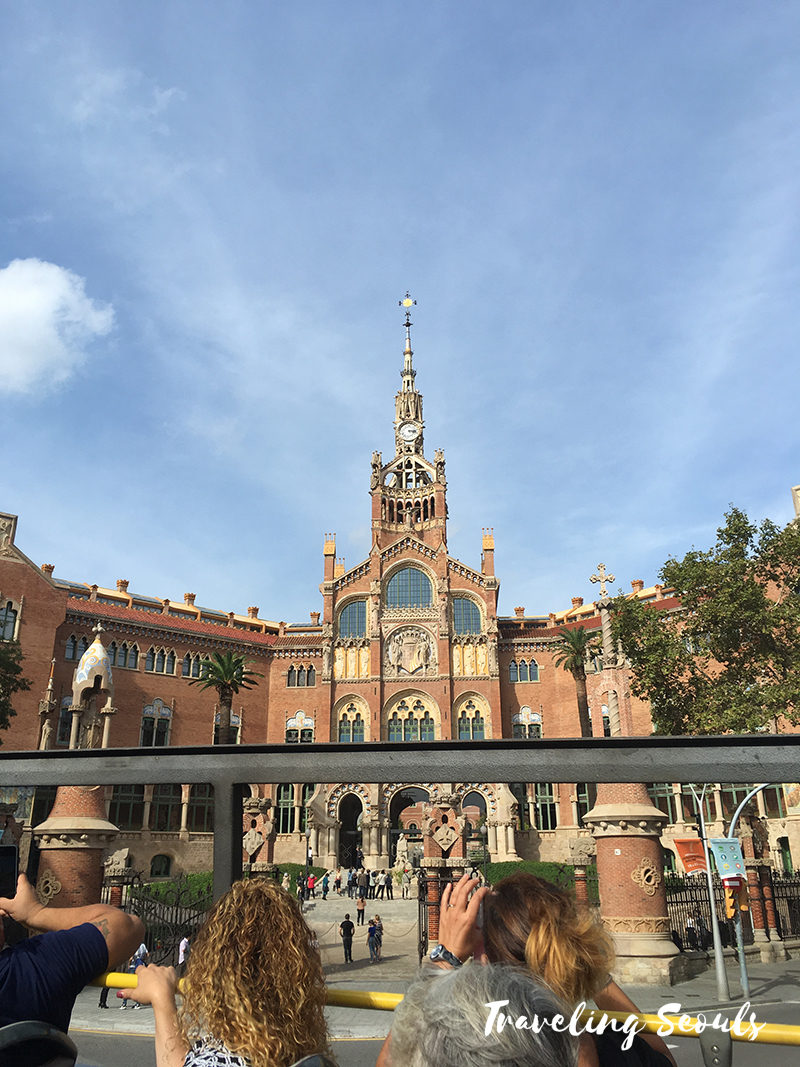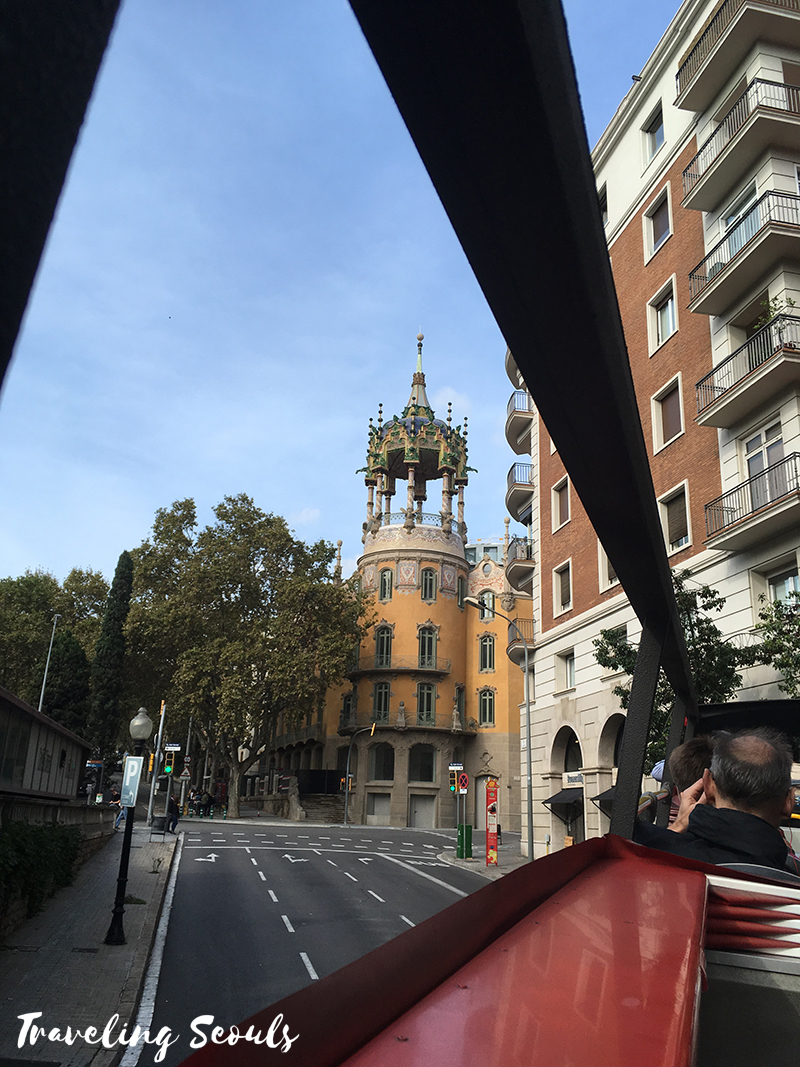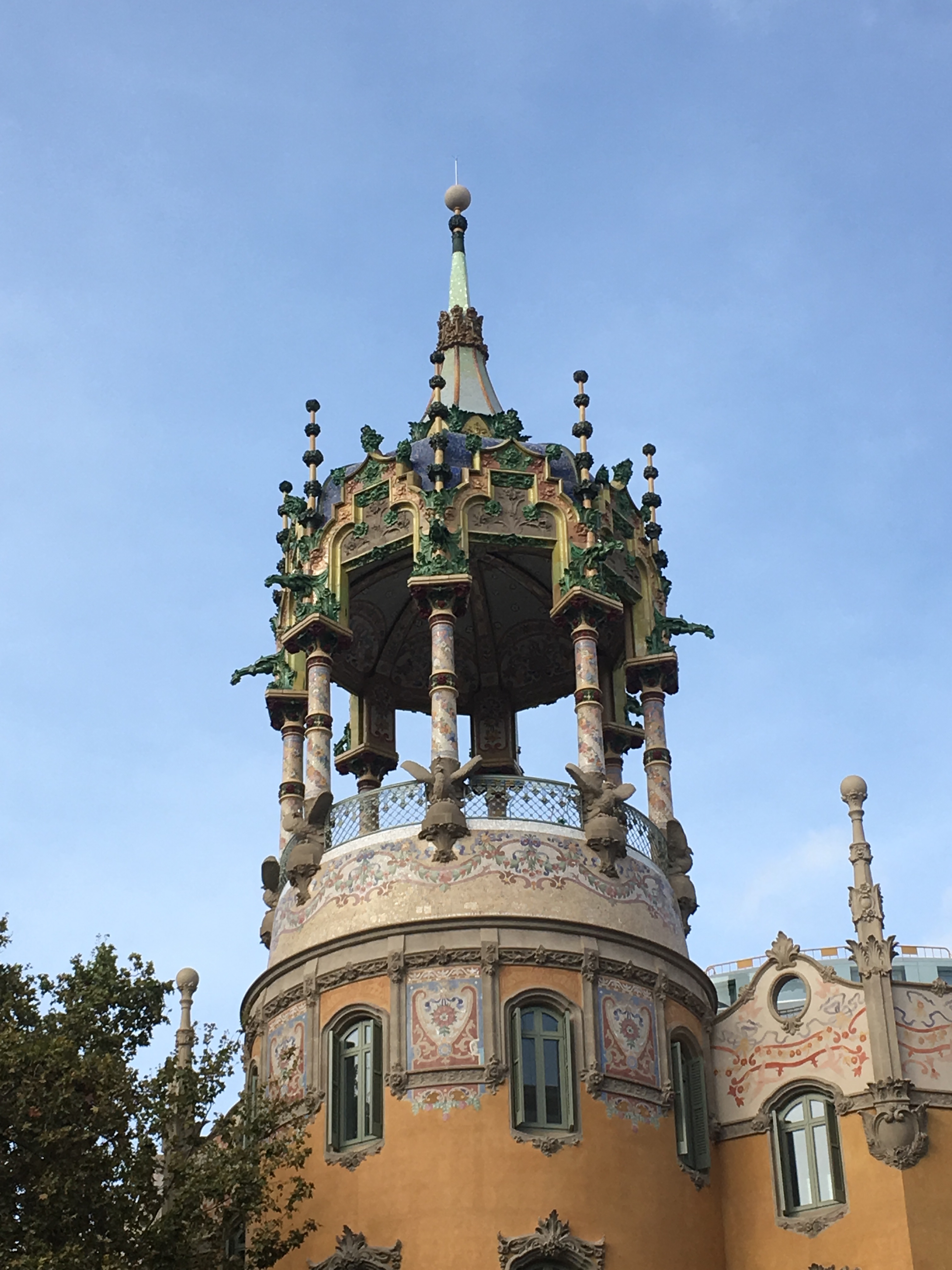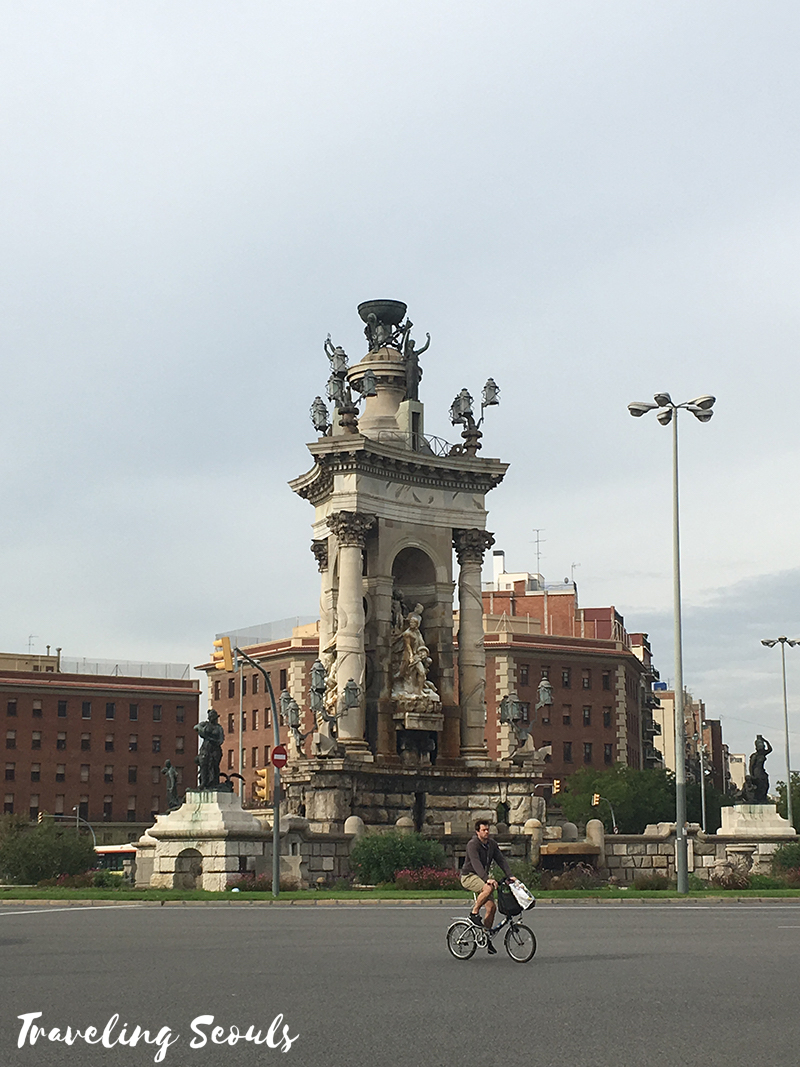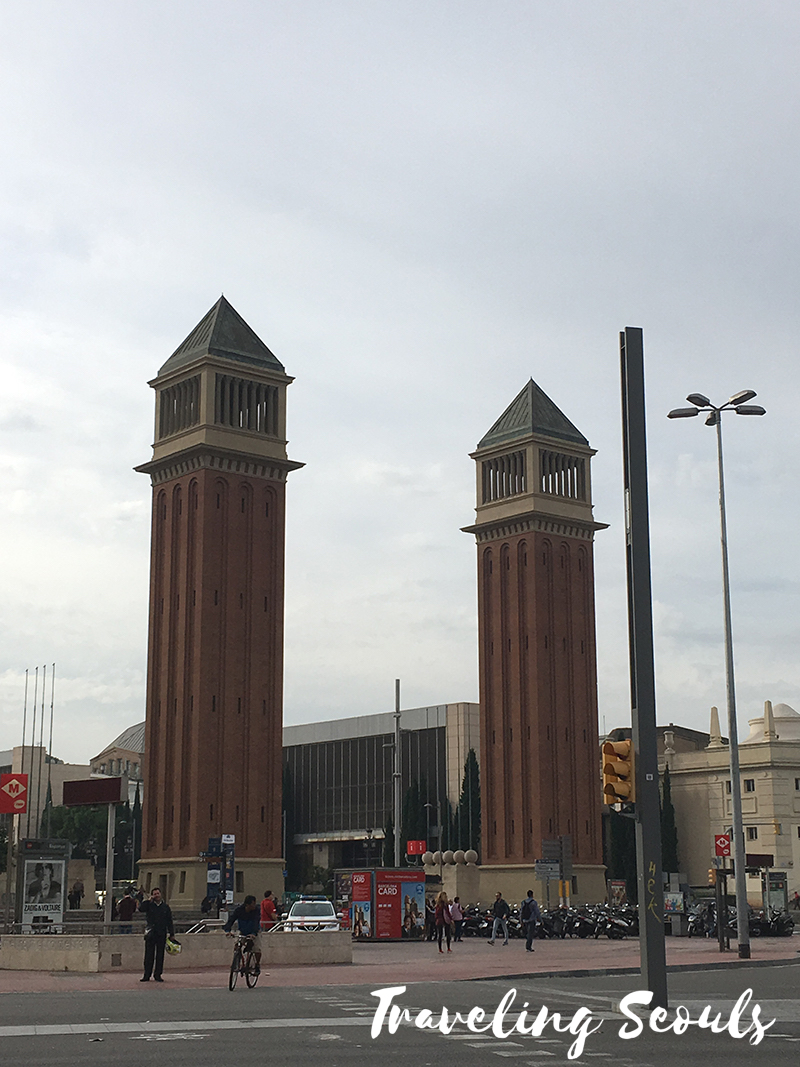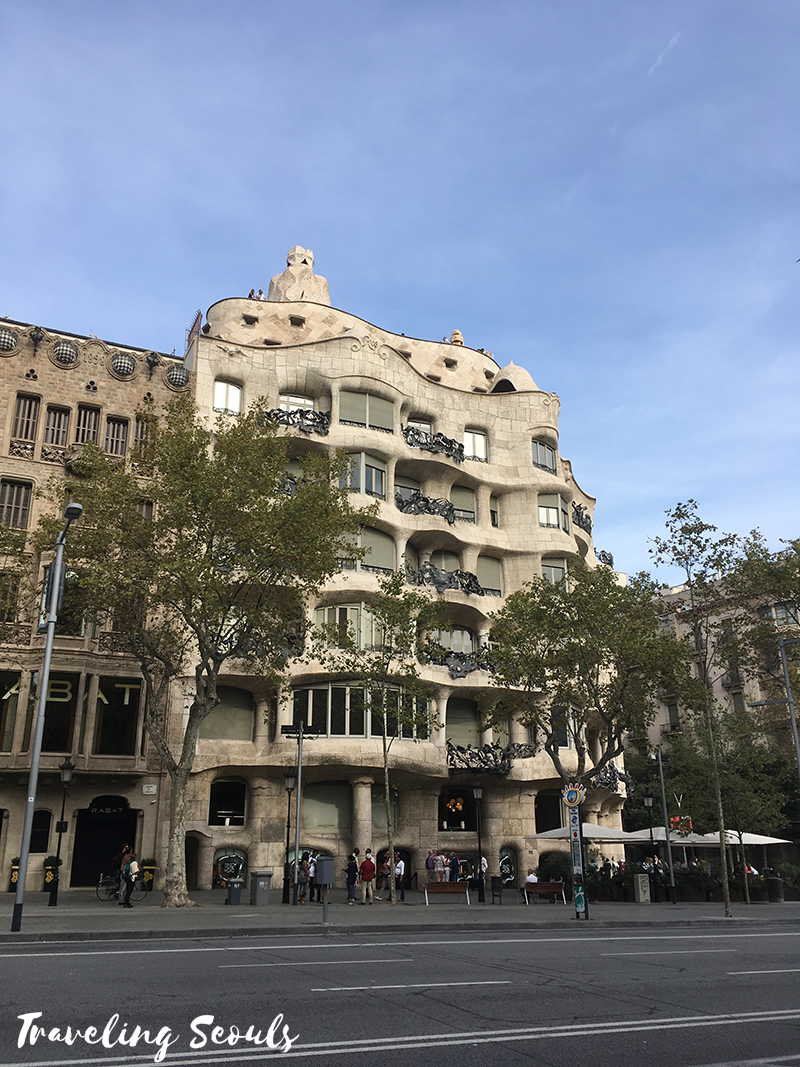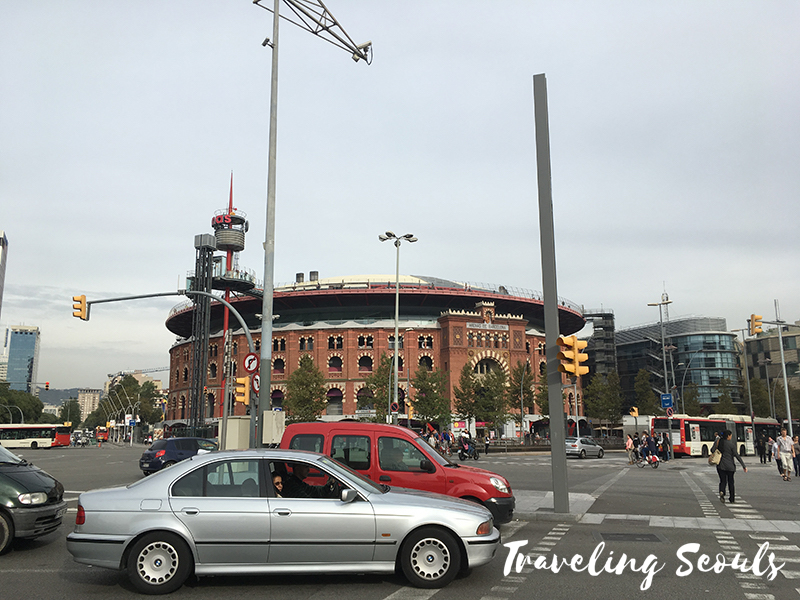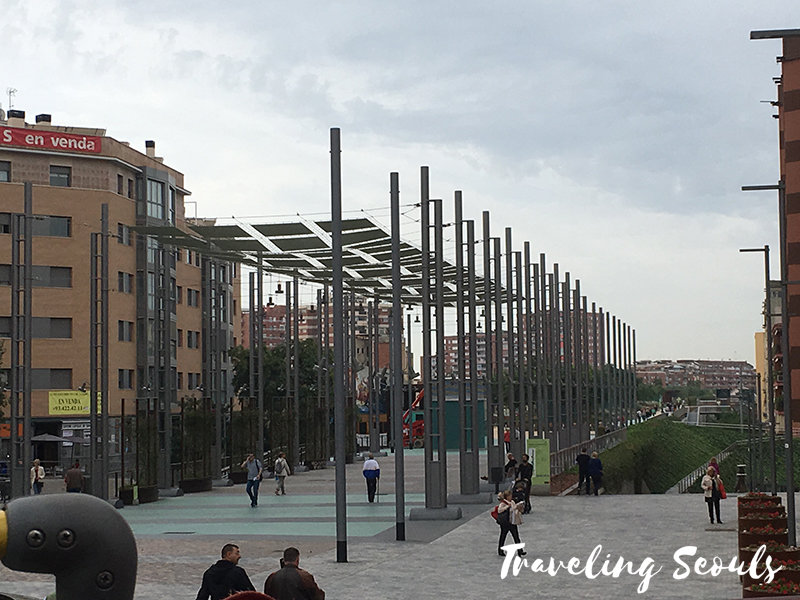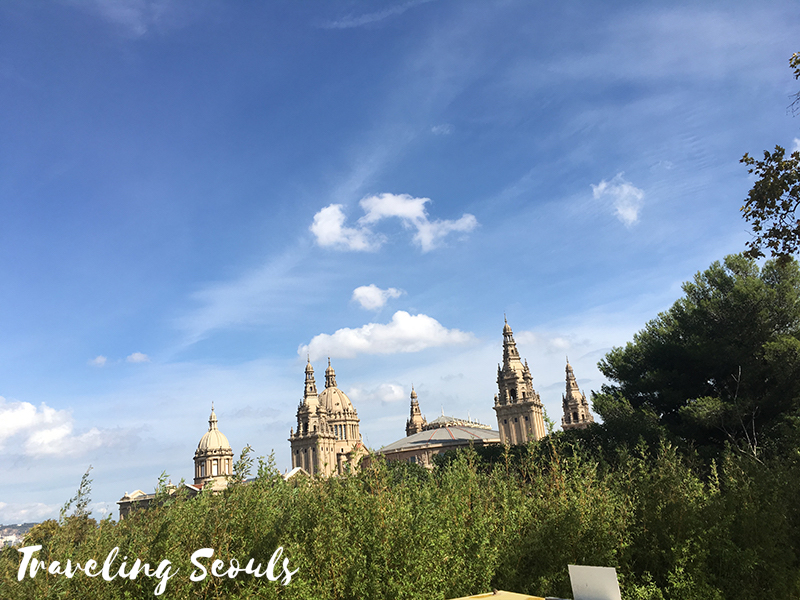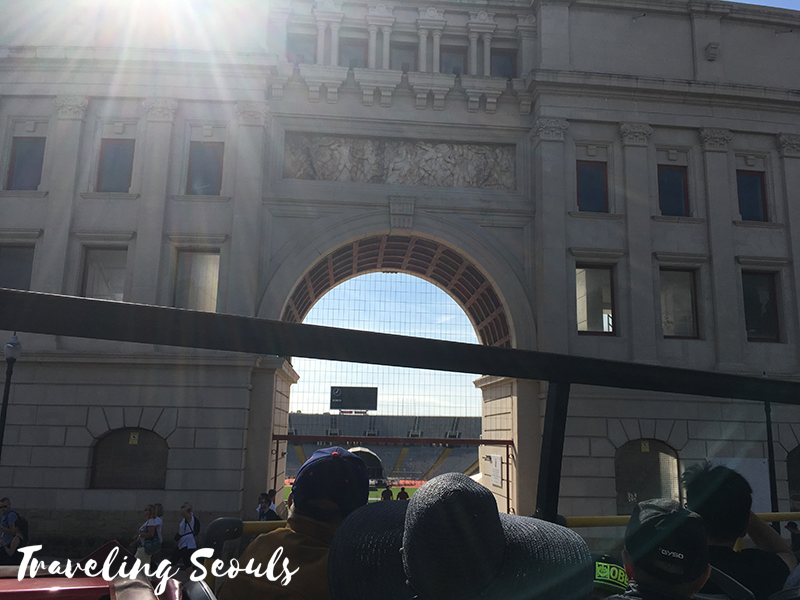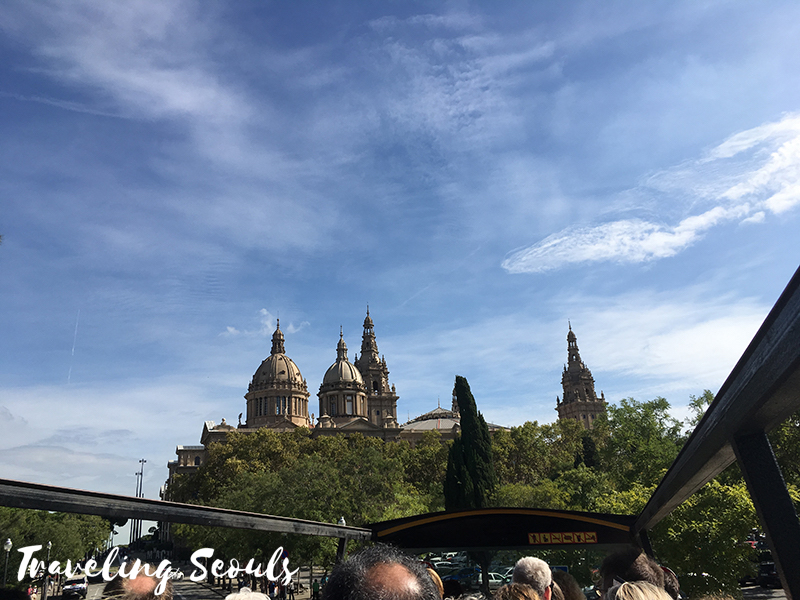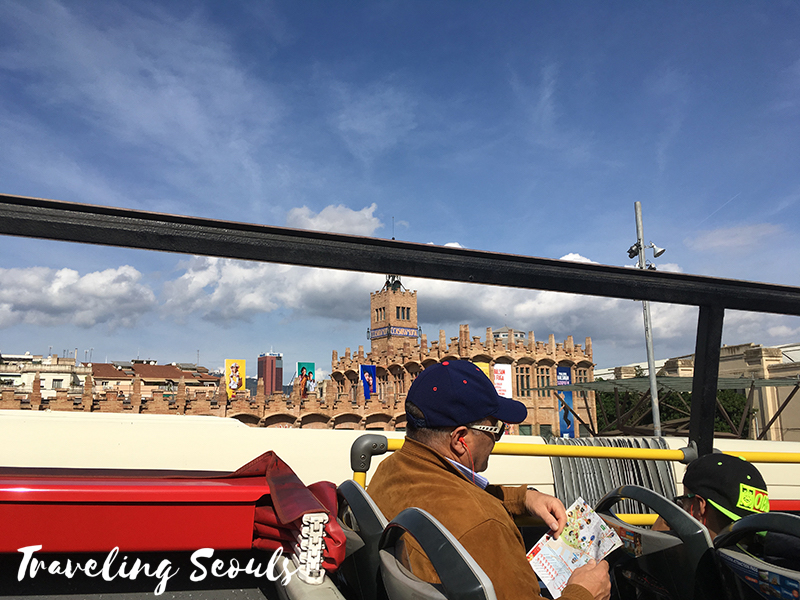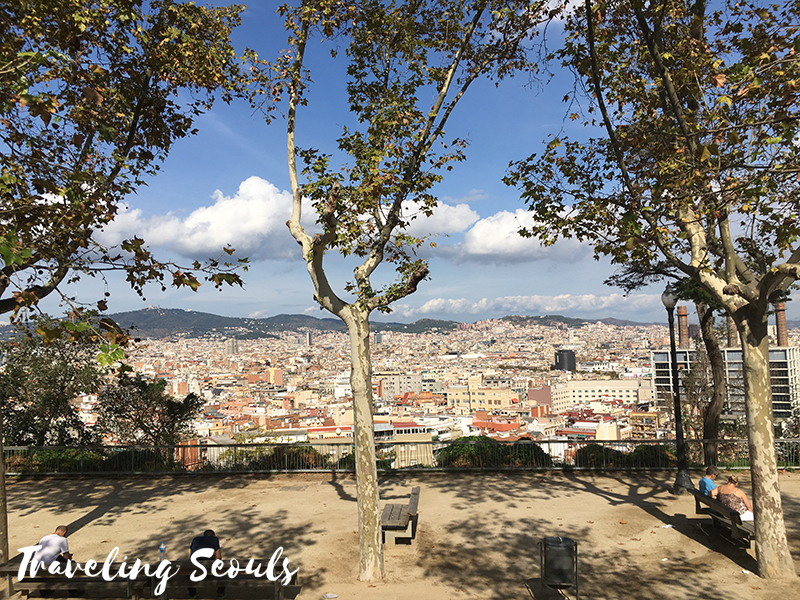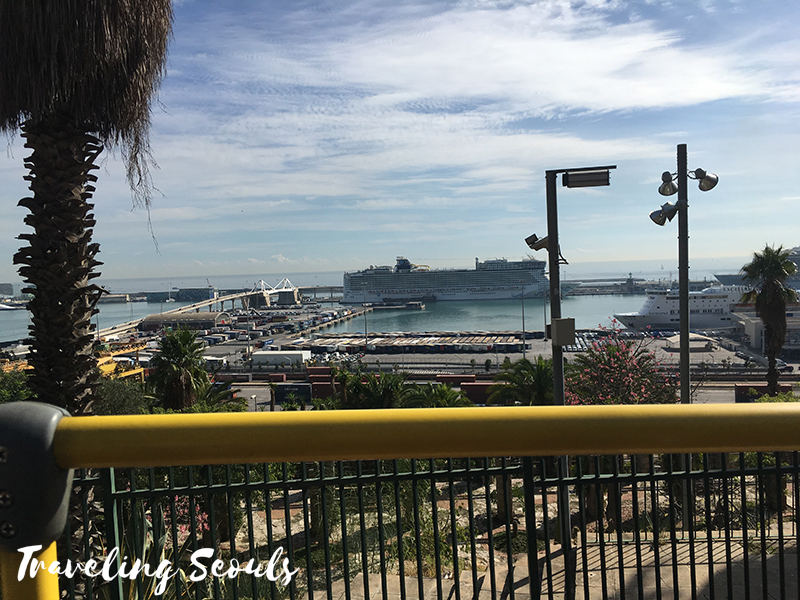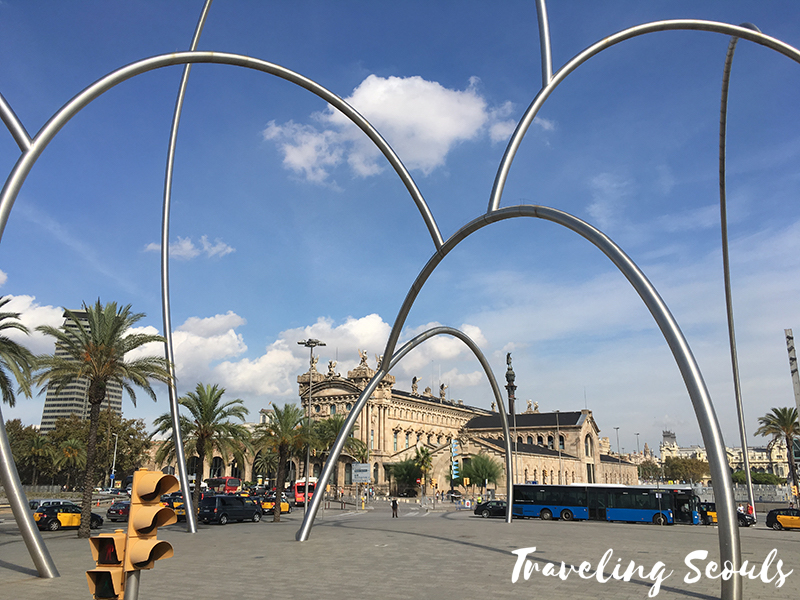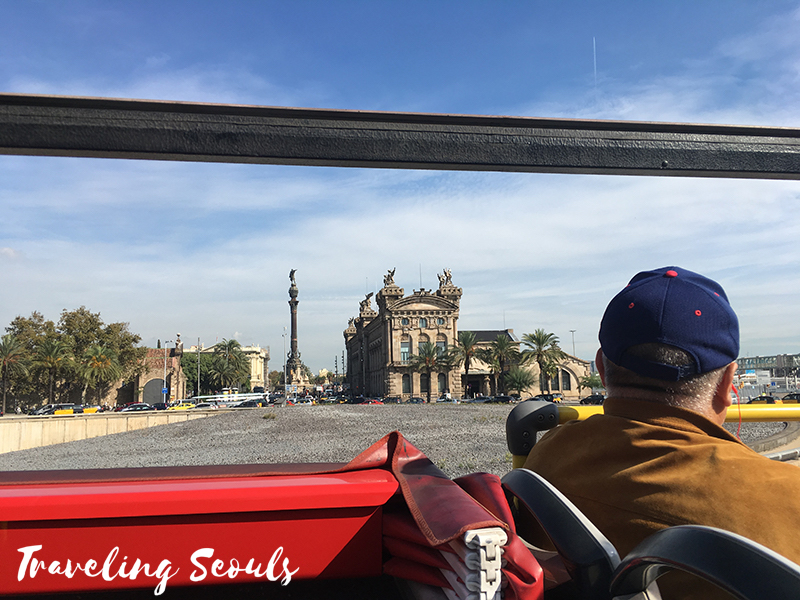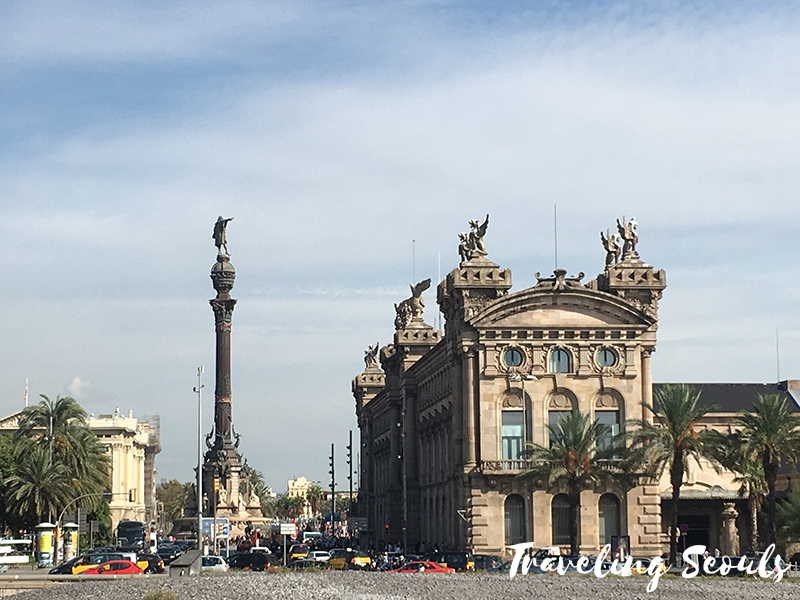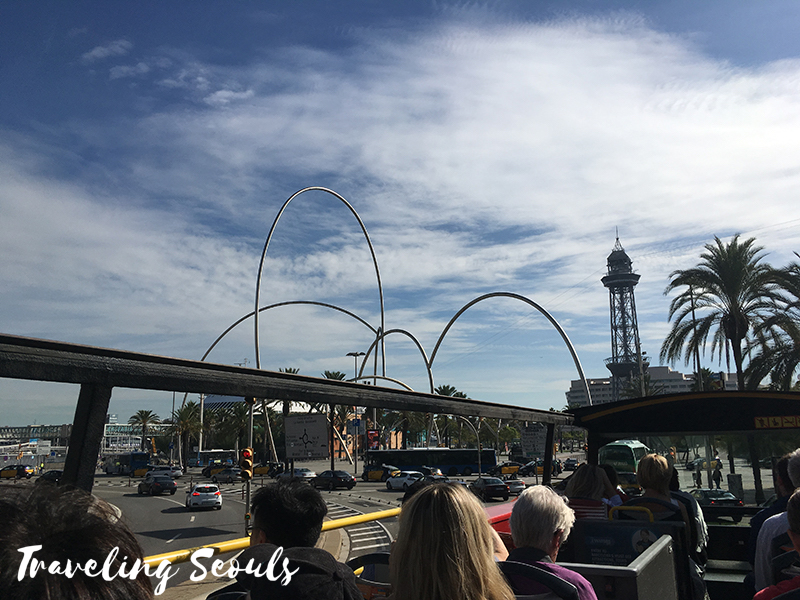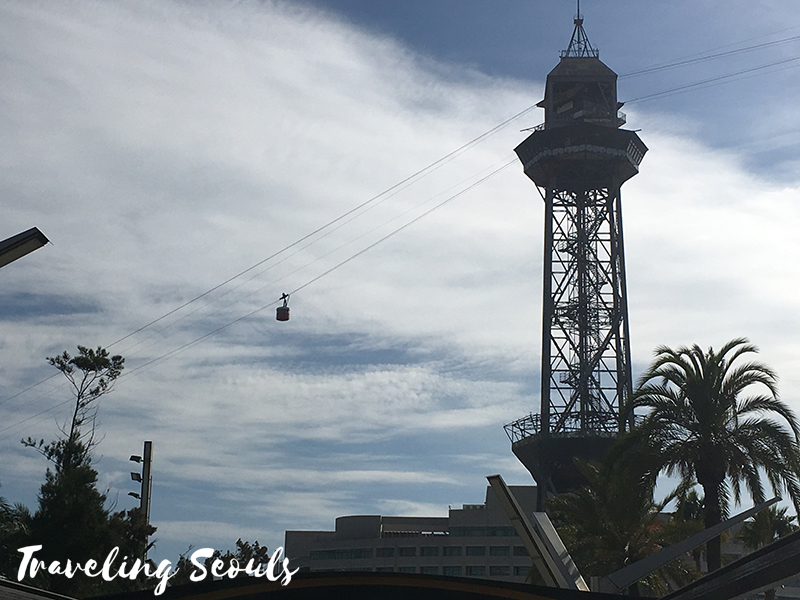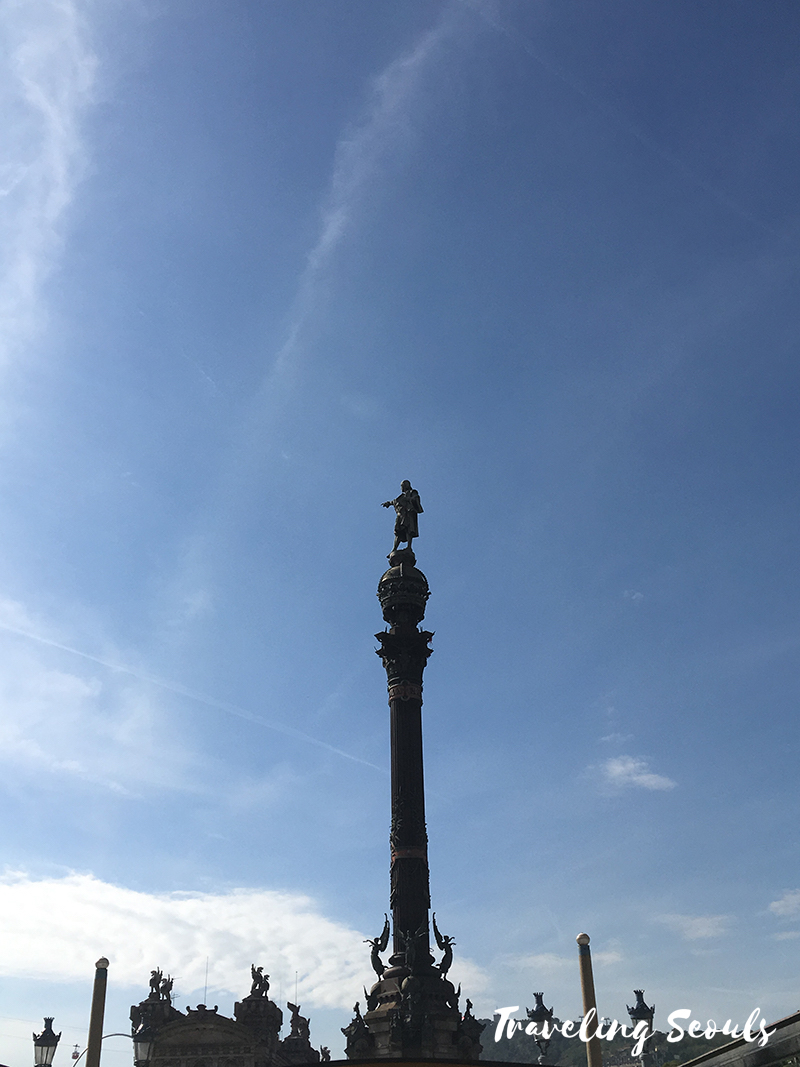 TRAVEL TIP: If you want to travel the city, get a multi-day pass to travel around the city and be a part of the community.
Sagrada Familia
Prof and several of his colleagues mentioned the Sagrada Familia as a sight worth seeing. And if you know me and architecture, I enjoy standing the beauty of great spaces. From the exterior, Gaudi designed this church to reflect his interpretation of God's divine beauty. One our first day, it was quite a masterpiece to see, but the yellow cranes and continuous development of the Sagrada Familia made me wonder when will this structure ever be complete?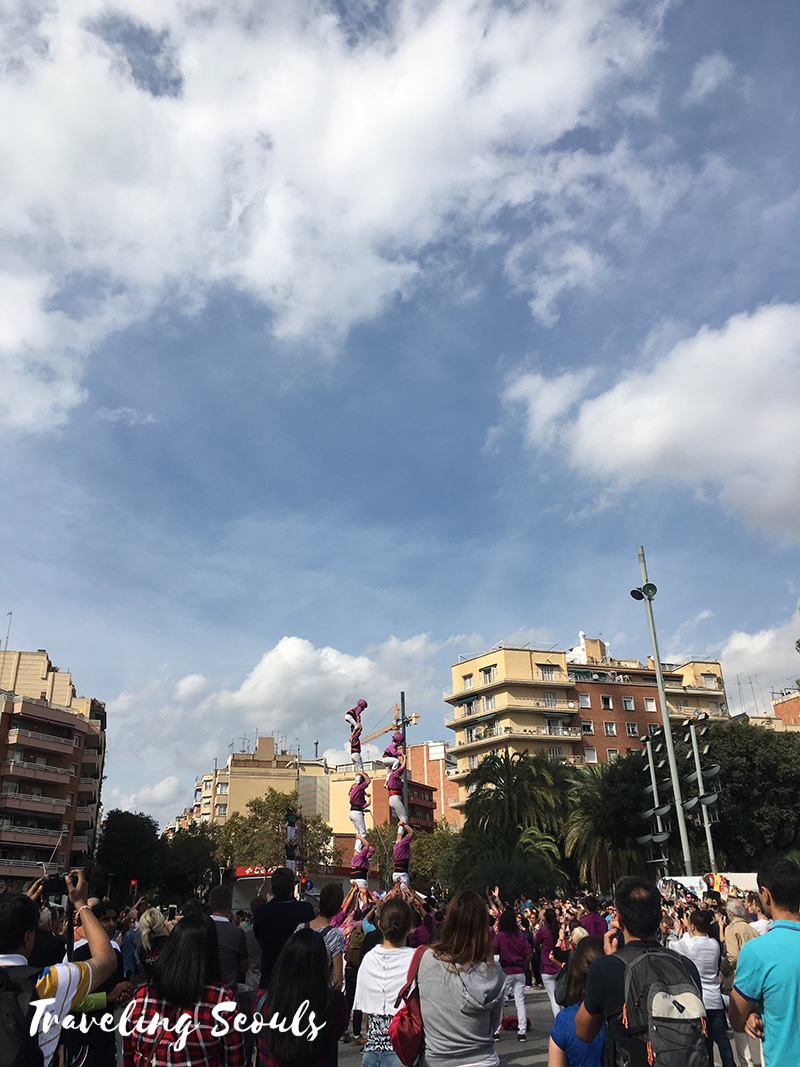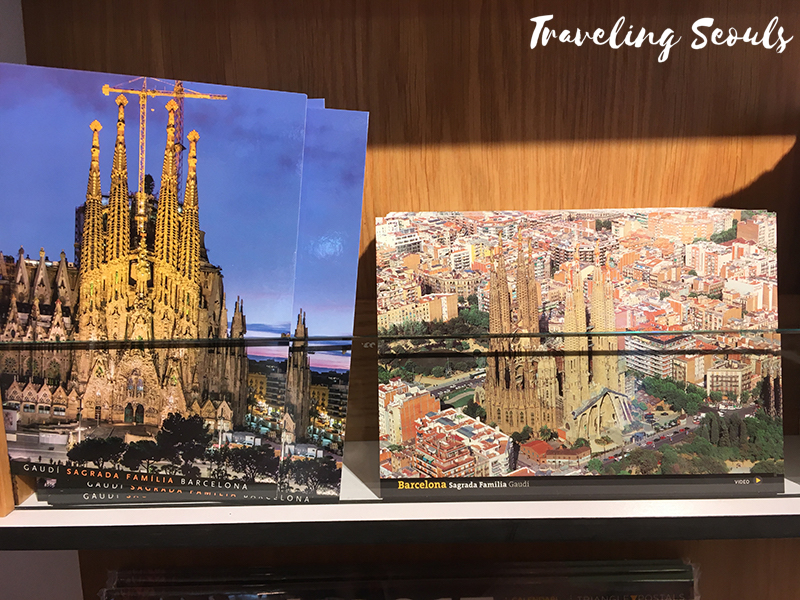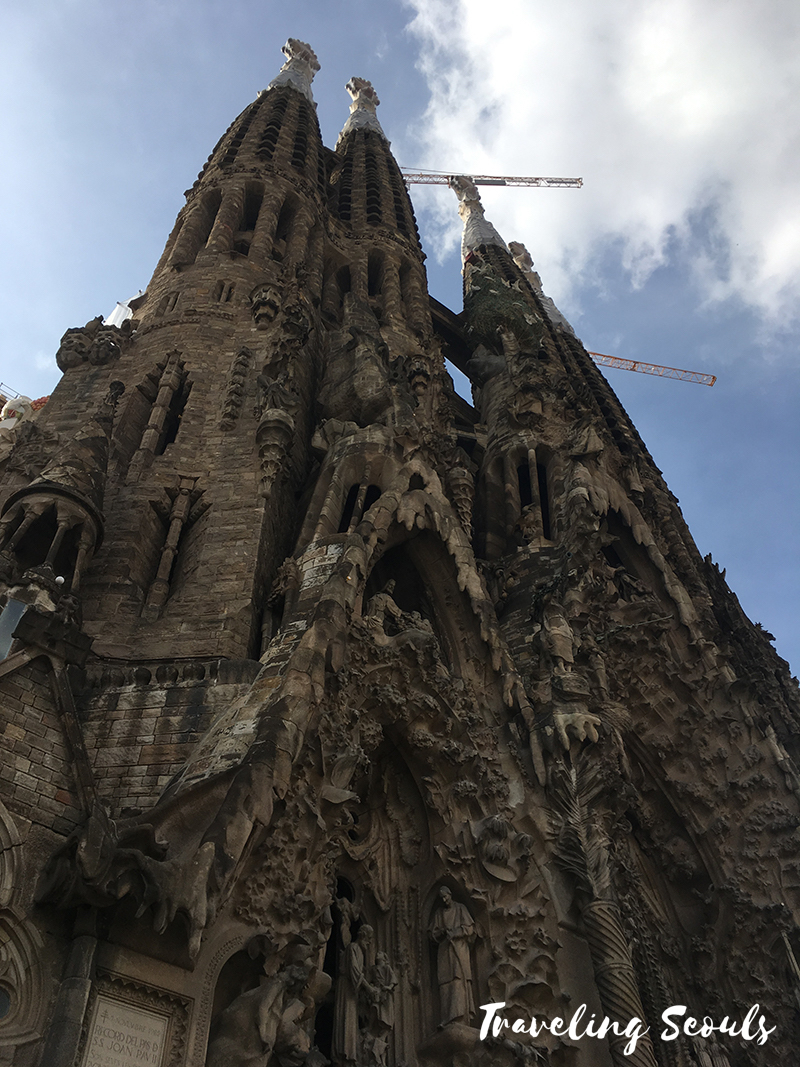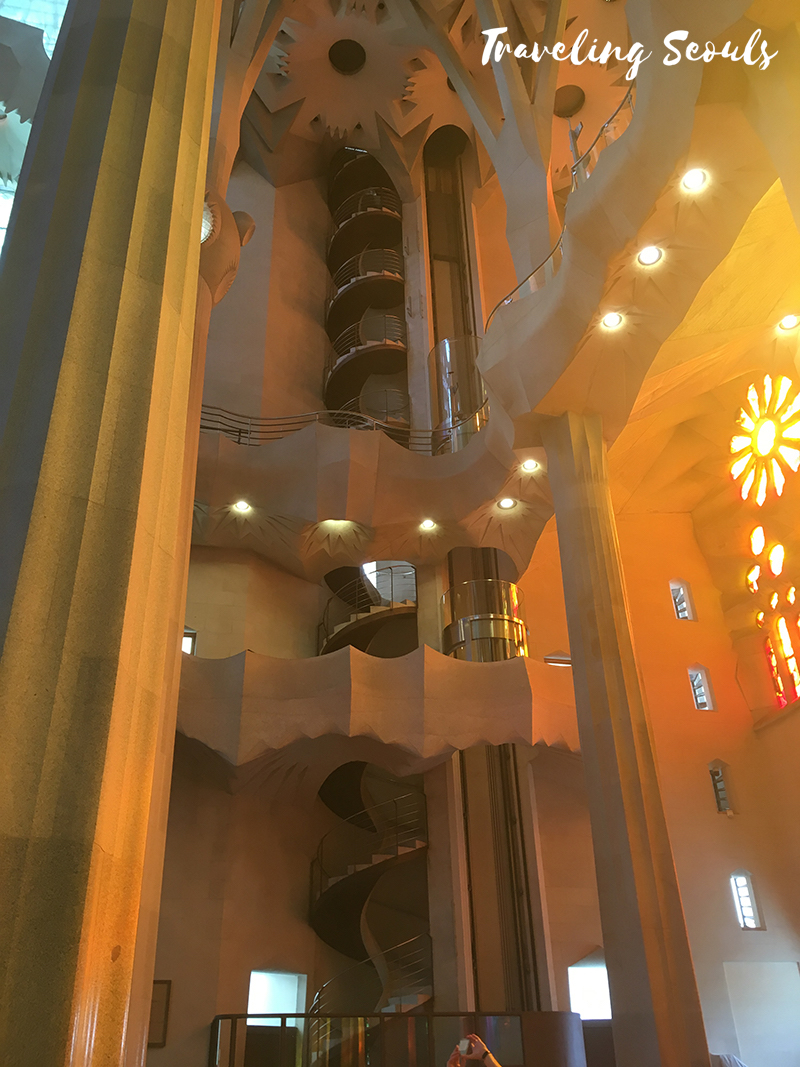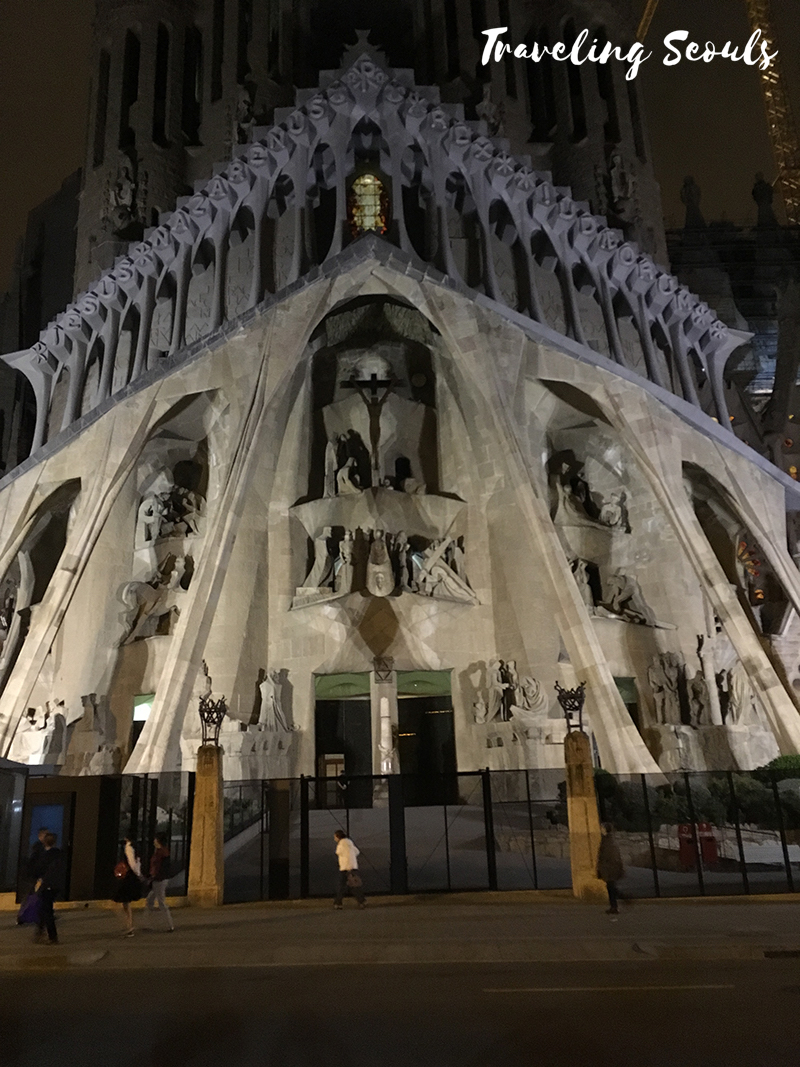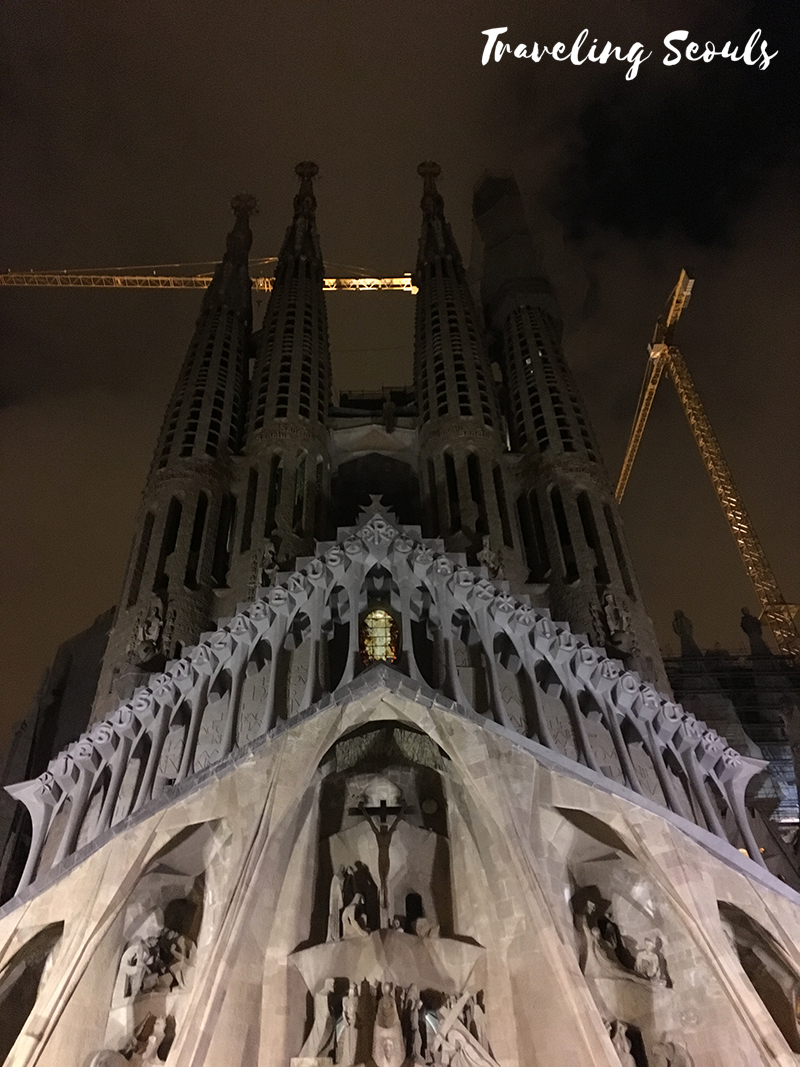 TRAVEL TIP: You should get tickets before you go to see the Sagrada Familia. Even during the off-season, visitors are turned away because it is that popular to get in.
Prof bought tickets the night before, and once we walked in you are engulfed in a rainbow of stained glass windows that illuminate from a thousand different directions. It's beautiful, but after a while it became overwhelming. Prof is an ancient historian, so he called Sagrada Familia a breath of fresh air from his usual medieval and ancient churches and castles. But the more I saw of Gaudi's work, the less I wanted to see it. I can handle Gaudi's work in smaller doses, which was nice to see his other works while on the Barcelona City Tour bus. But you should get tickets and see for yourself. It really is one of a kind, and you should decide for yourself.
Day 4
Tour of Camp Nou
We rounded out our trip with the final ending of all endings, a tour of Camp Nou. Can you hear the angels singing in the background? That's how it was, really. Truly. You could see it in Piano Man's eyes. For a visual guide inside, check out my FC Barcelona Camp Nou Museum post.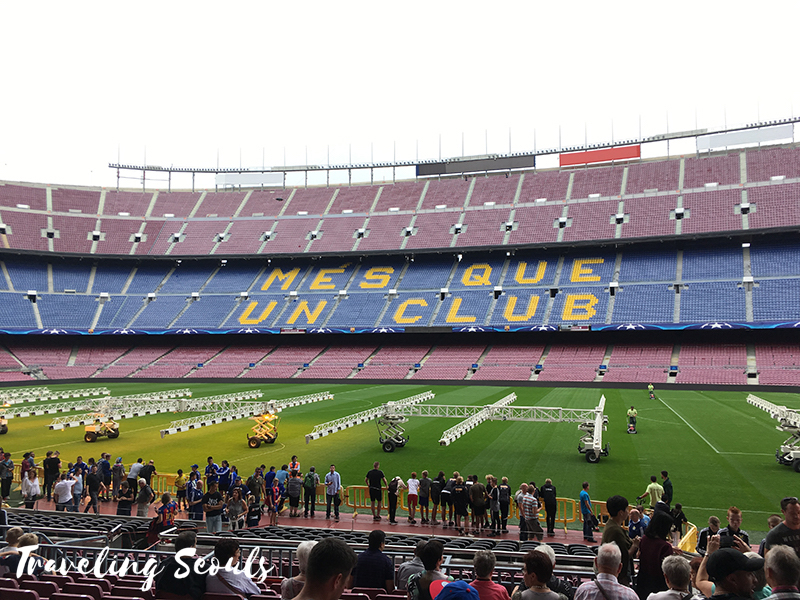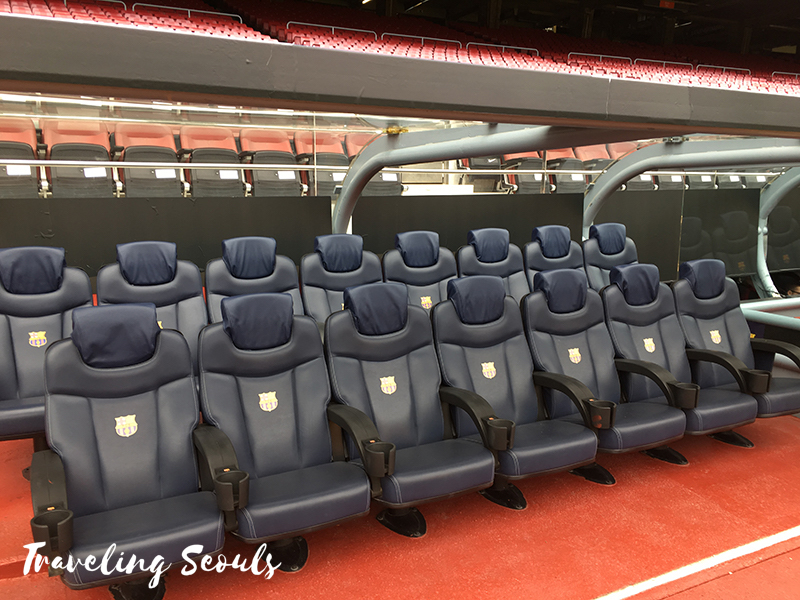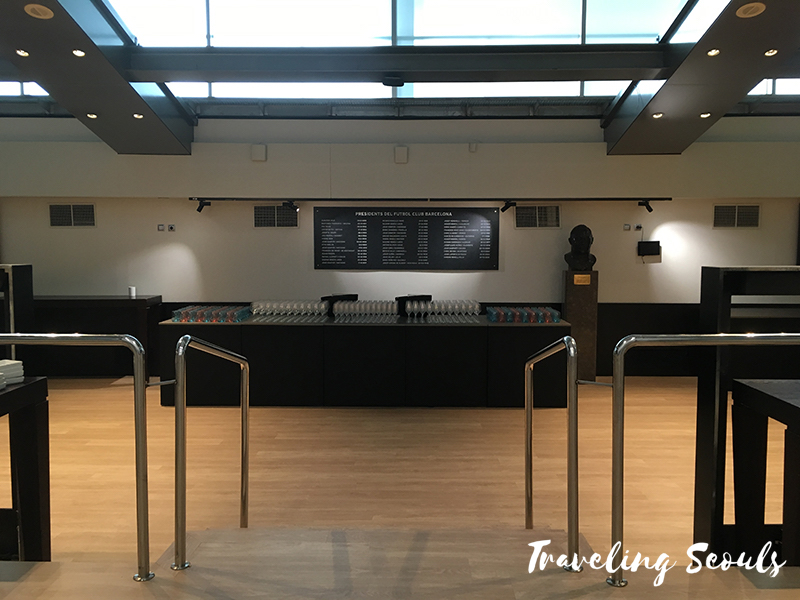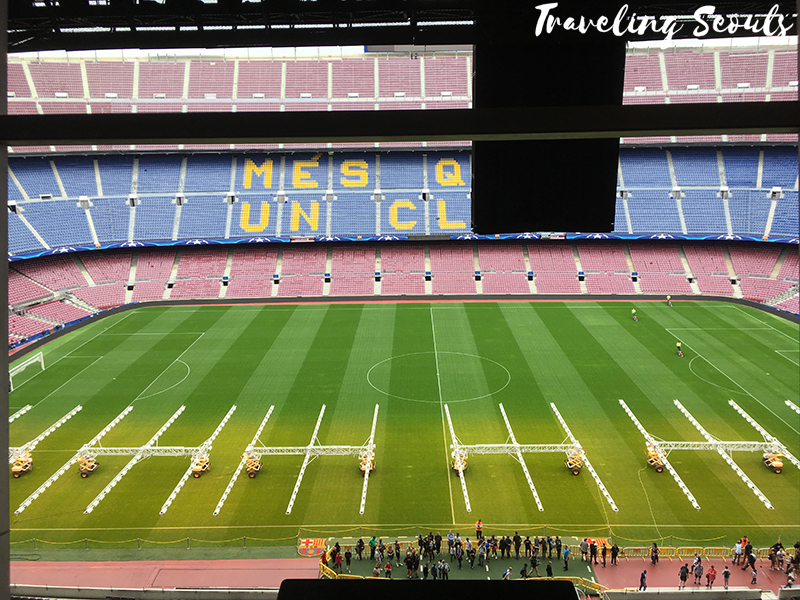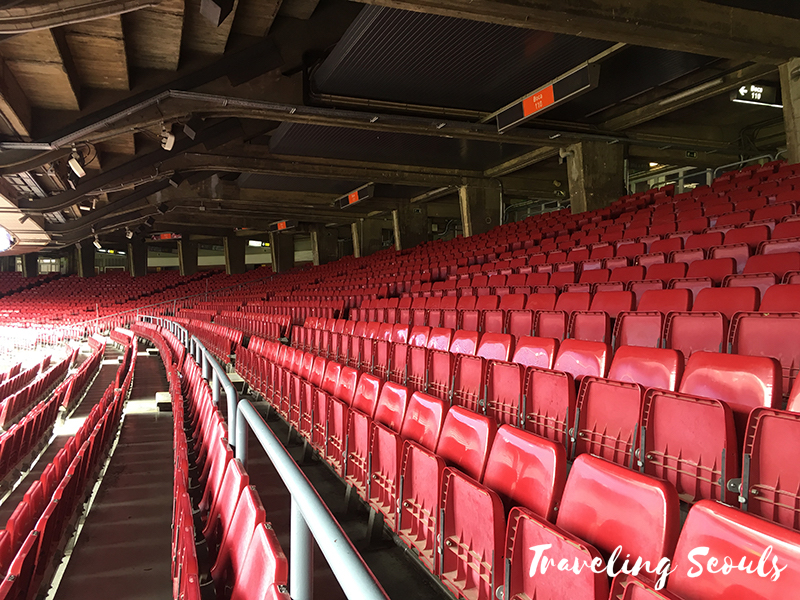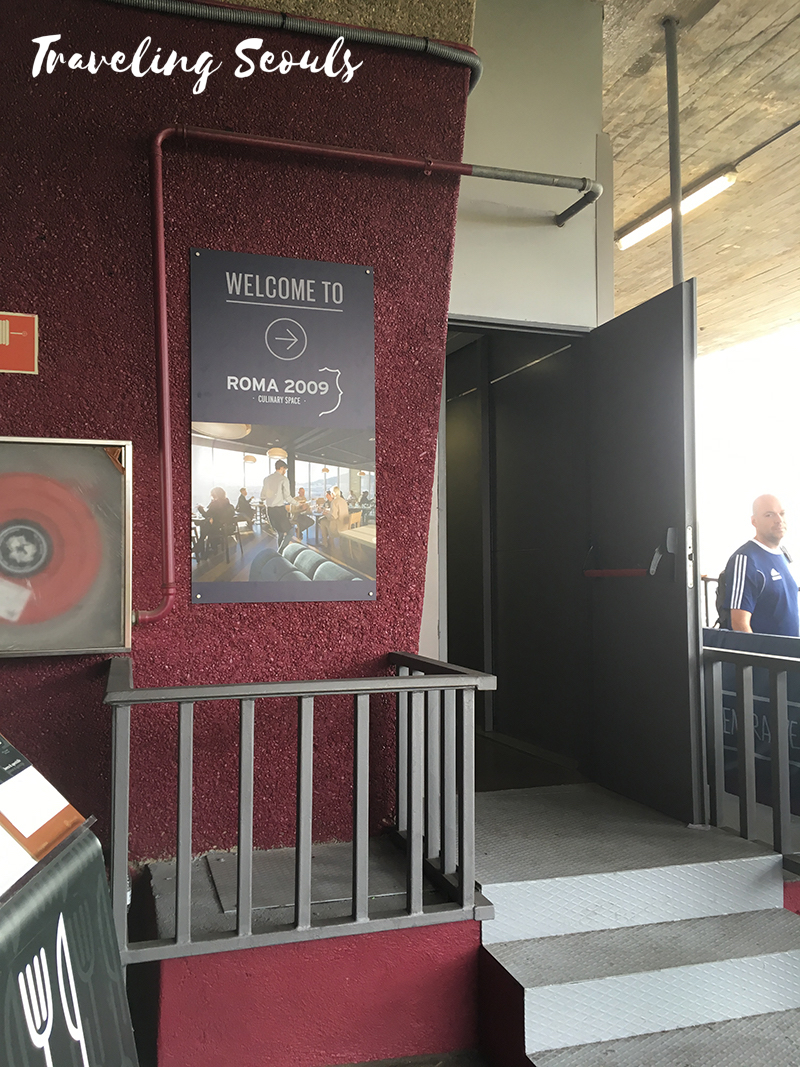 Dinner at Sushi Pak
Prof had a craving for Japanese food, and the boys love miso soup. I know, miso soup is a side order, but they love it, so off we went. We ate some delicious Cali rolls, udon soup that tasted like ramen soup with a hint of MSG, and miso soup with a bowl of rice.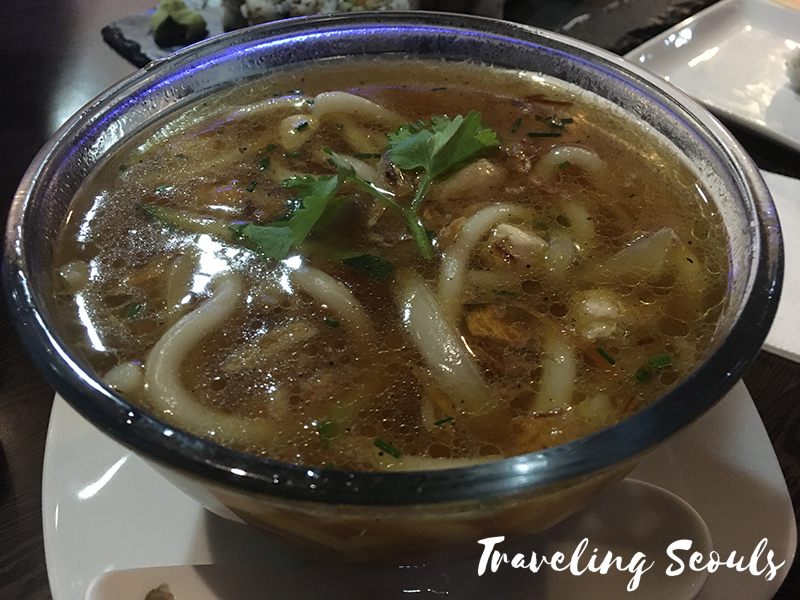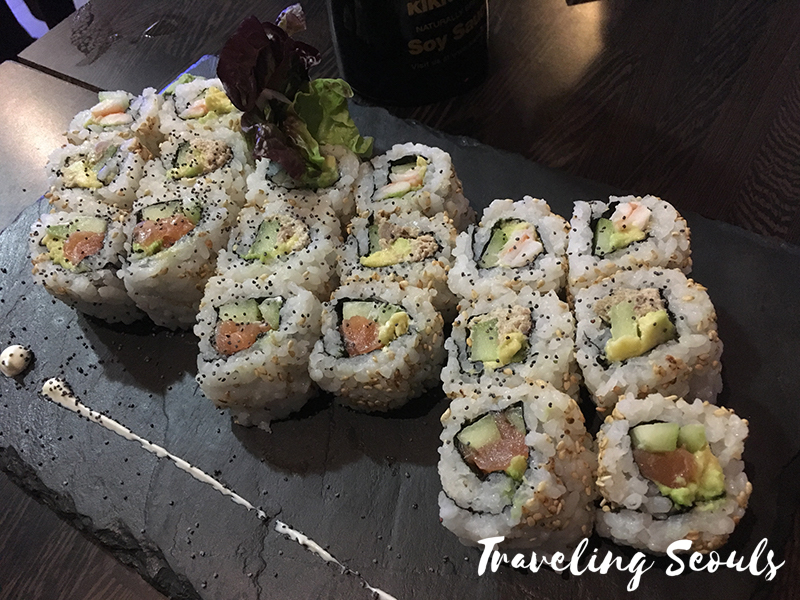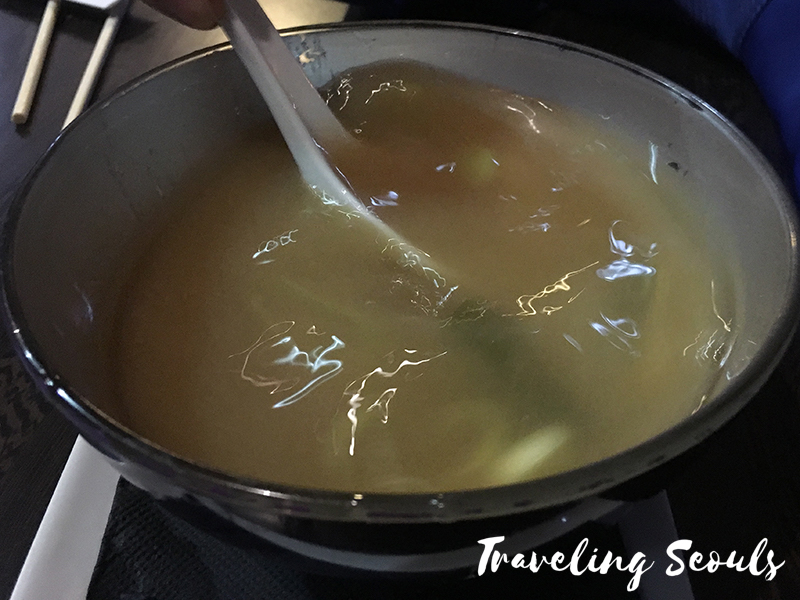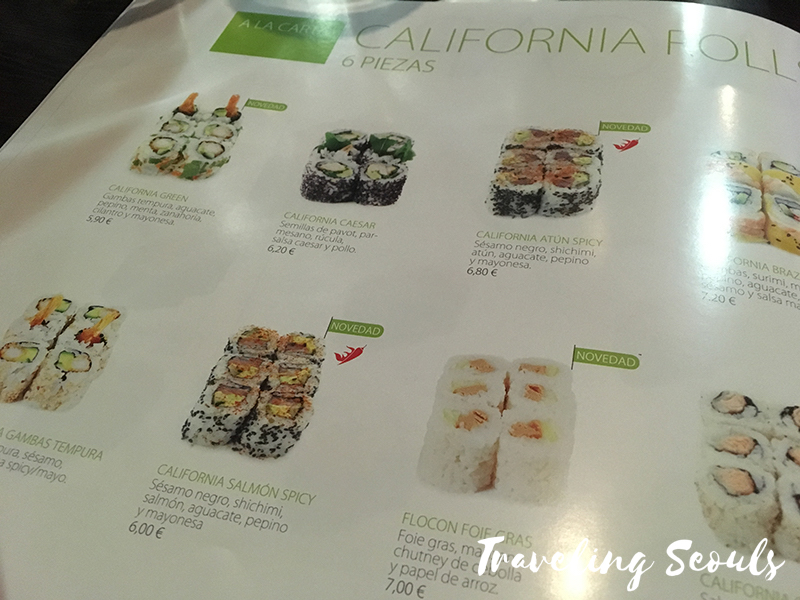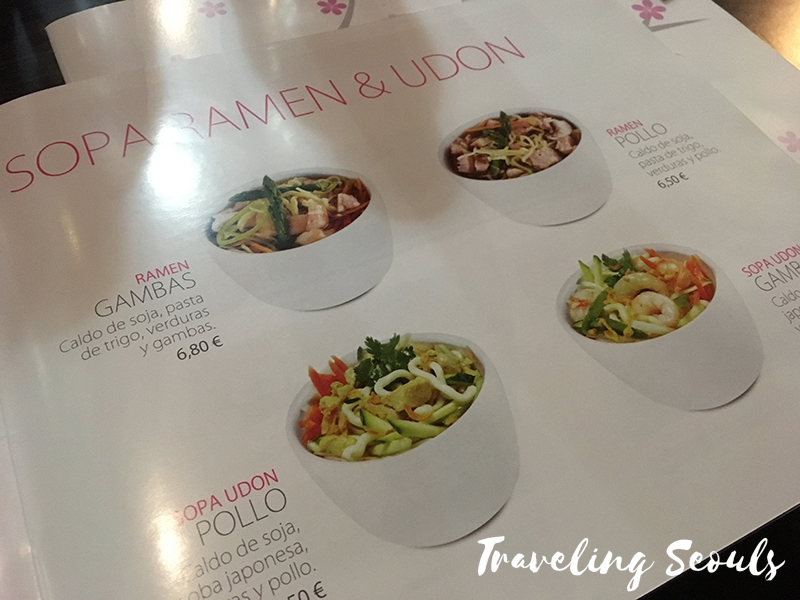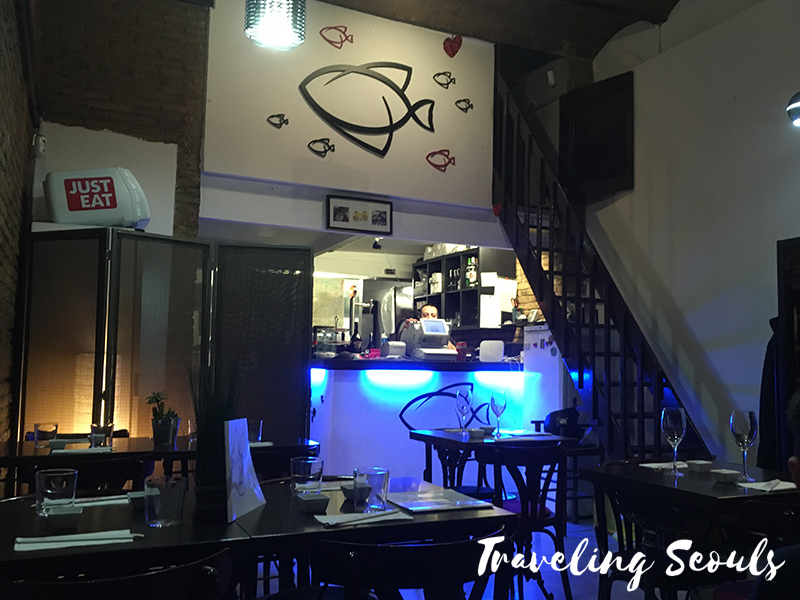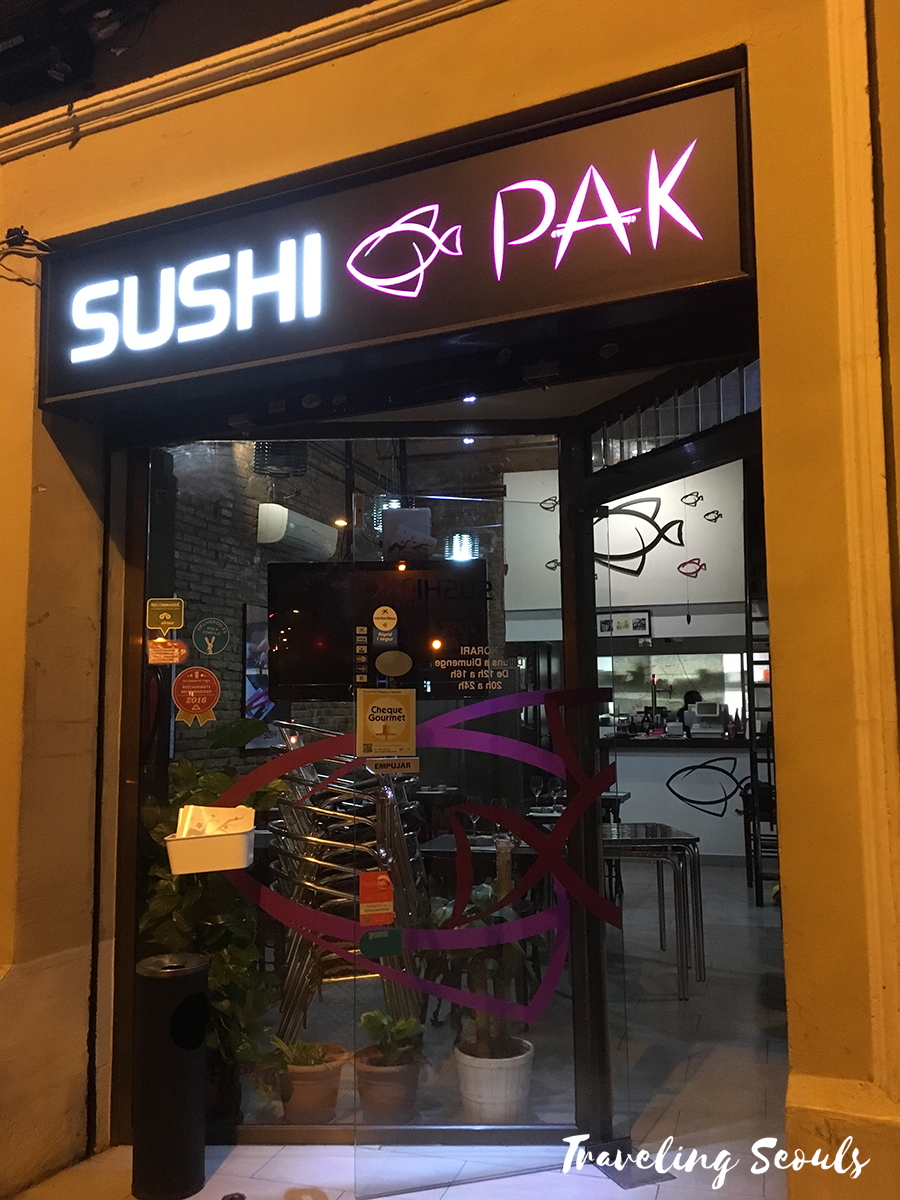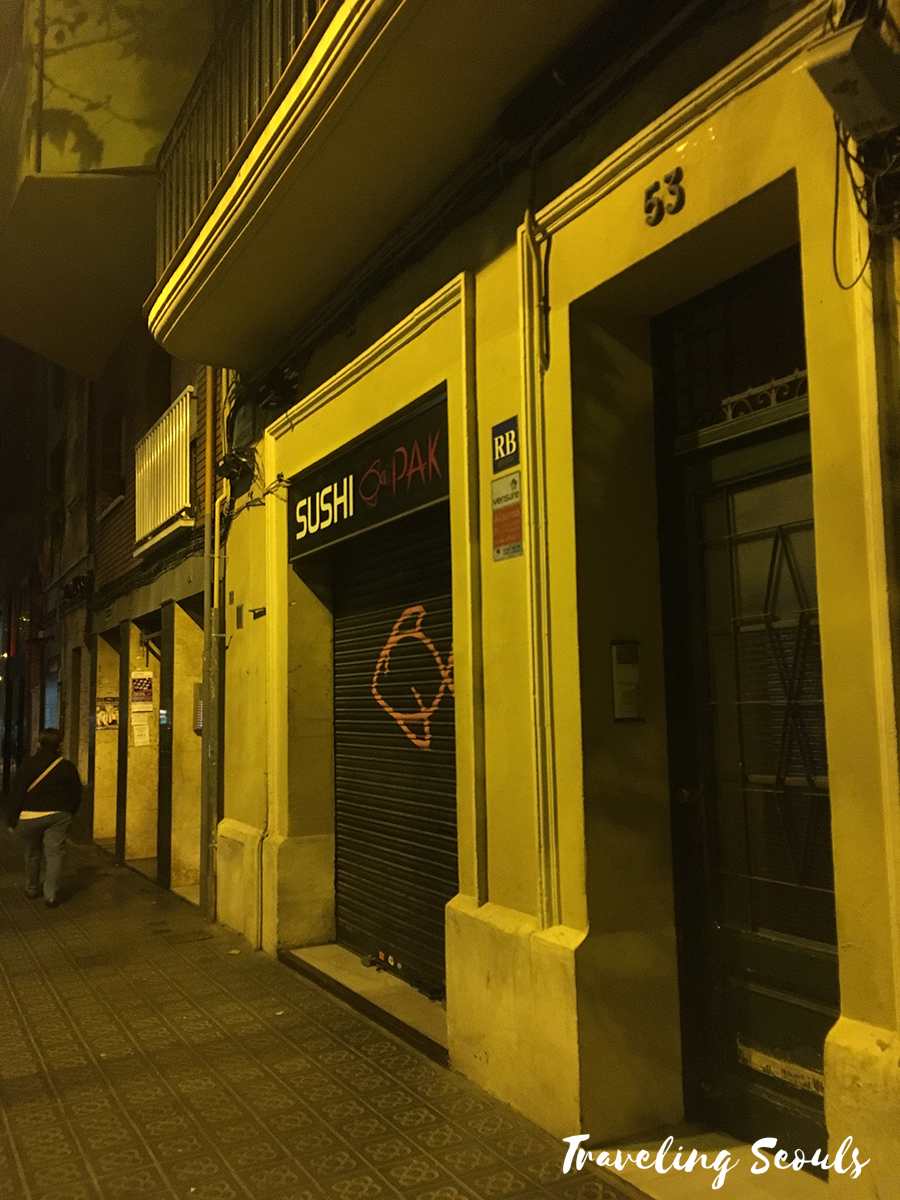 TRAVEL/FOODIE TIP:  Don't forget that dinner hour starts closer to 8 pm. So don't be surprised to wait outside until the restaurant opens back up after their siesta hour.
Day 5
And just like that, poof, we were ready to leave Barcelona. The kids had a blast! We got to do almost everything in Barcelona.
Our Stay at Aura Park Apartments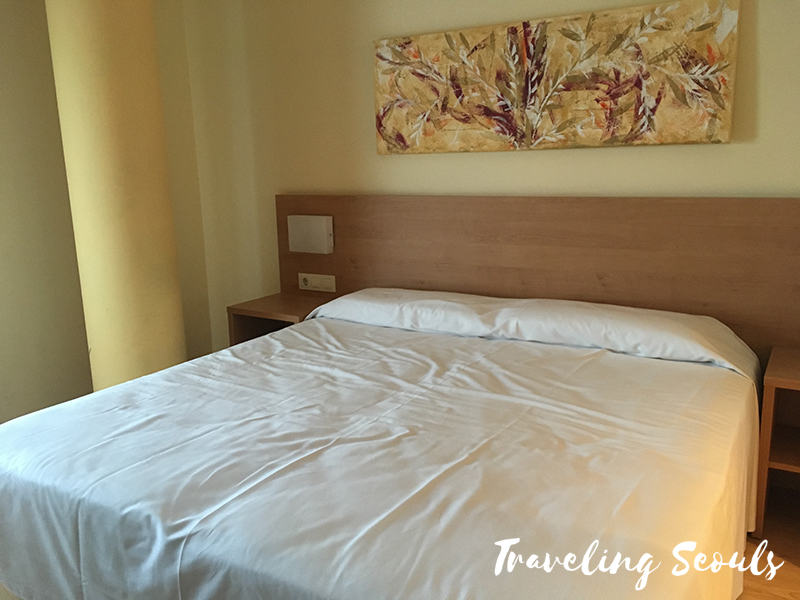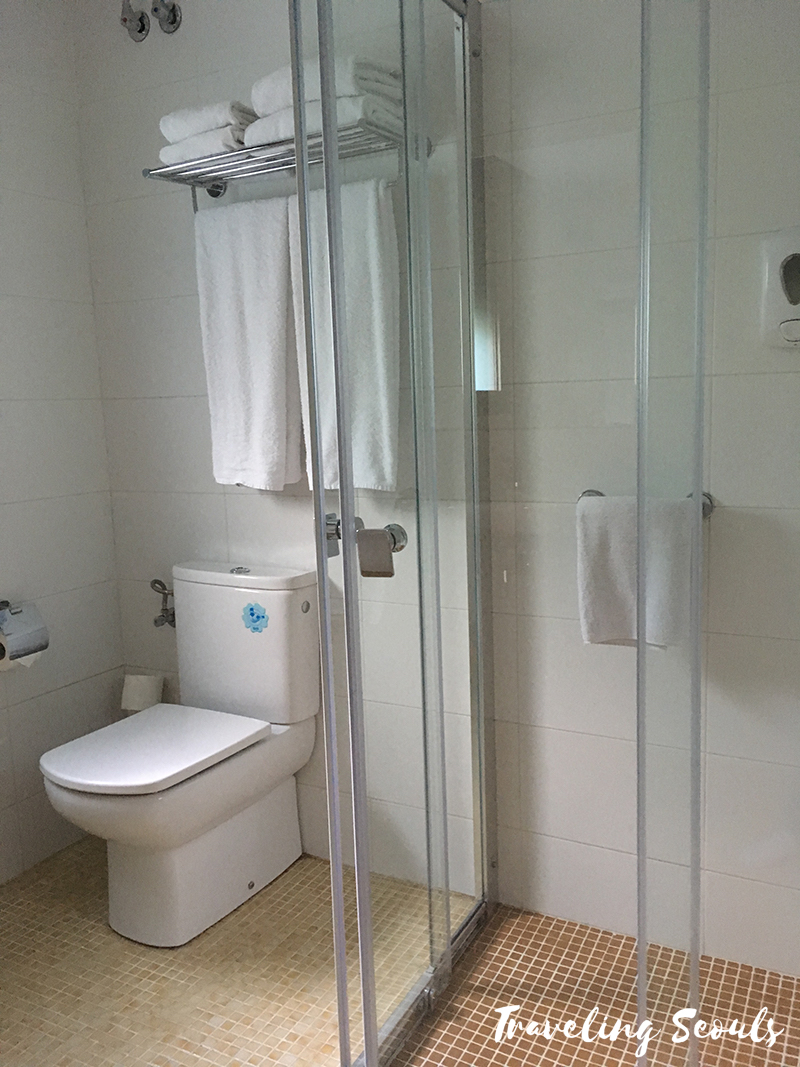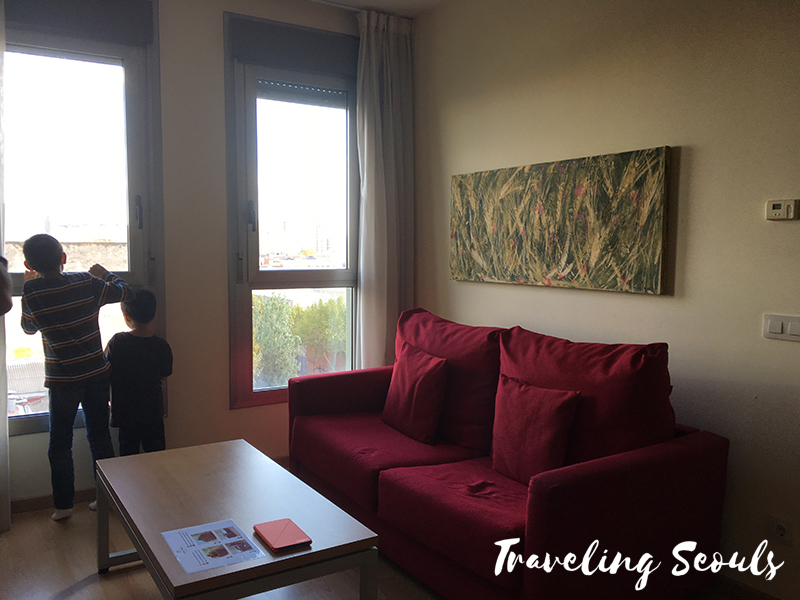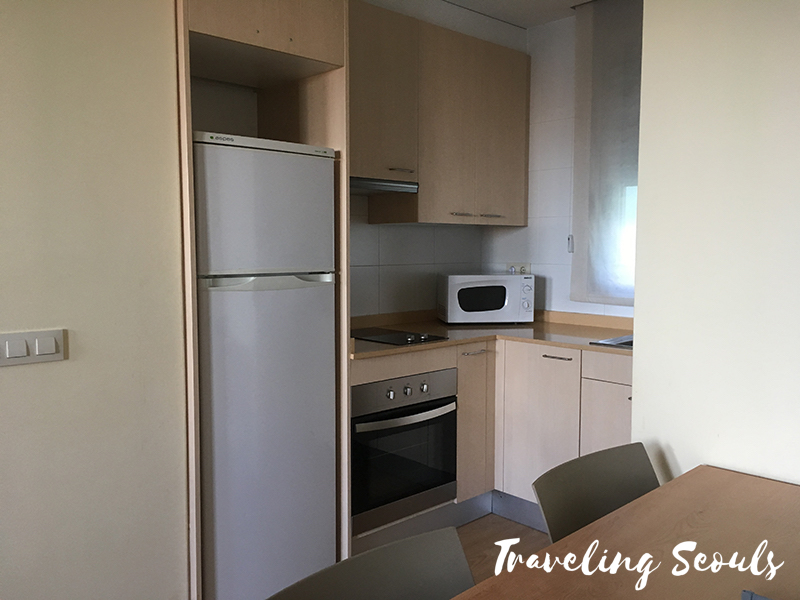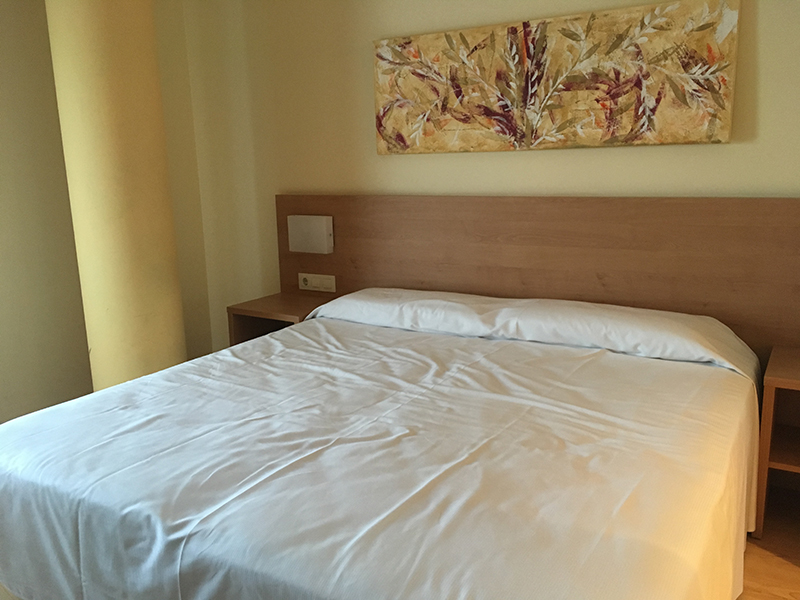 If you want to save a little, you can stay in the outskirts of the city, like we did, at Aura Park Apartments. It'll save you hundreds of Euros, and you know you will want to drop your bills at the FC Barcelona soccer match or at Camp Nou.  While I liked the cleanliness of this apartment style hotel, it's quite a distance. For example, our trip to the Picasso Museum was about 50 minutes on the metro, so we opted for a taxi service instead. There is also a reasonably priced restaurant within Aura Park to get your breakfast. The only negative part about our stay was the final day of departure. When checking out, we asked for another taxi service to the airport, but the staff at the desk said that there were no taxis available, and left it up to us to figure it out. So be aware that you may have to figure out transportation on your own at check-out.
Travel Tips/Advice
1. Go during the off-season. 
Barcelona is a busy place. I cannot stress this enough. We went in October, and it was still busy.
2. Don't bother to buy tickets for the Barcelona City Tour bus, unless you like quick views of the city. 
Okay, I take that back. Just a little. Saving 5% off the entrance fees for Camp Nou was helpful. But you definitely don't need a two-day pass.
3. Do buy your tickets to Sagrada Familia ahead of time. 
You won't be able to go inside if you try to buy your tickets at the counter. Just show your tickets on your phone. They will let you through.
4. Eat some tapas or paella. 
We didn't get a chance to do that on this trip, but that is something to look forward to eating when we visit Barcelona again.
Pin It for Later: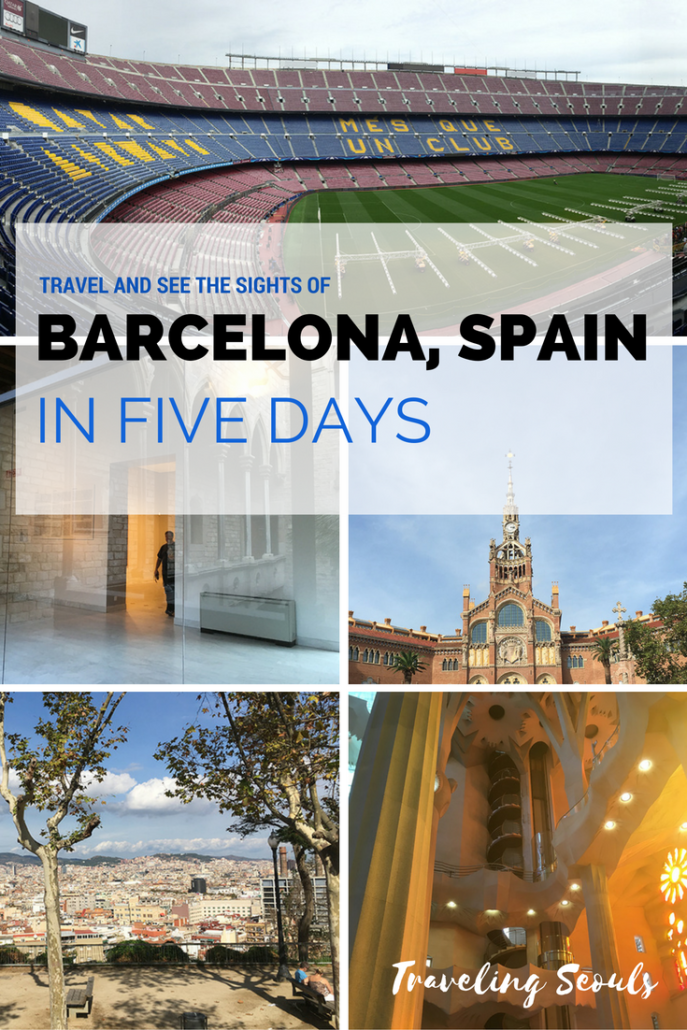 Related: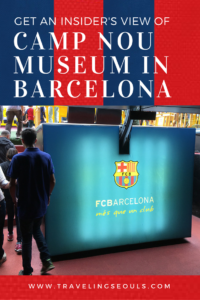 Please follow and like via: