There are two reasons why we made a special trip to Barcelona:
1. Watch L. Messi play in an FC Barcelona soccer match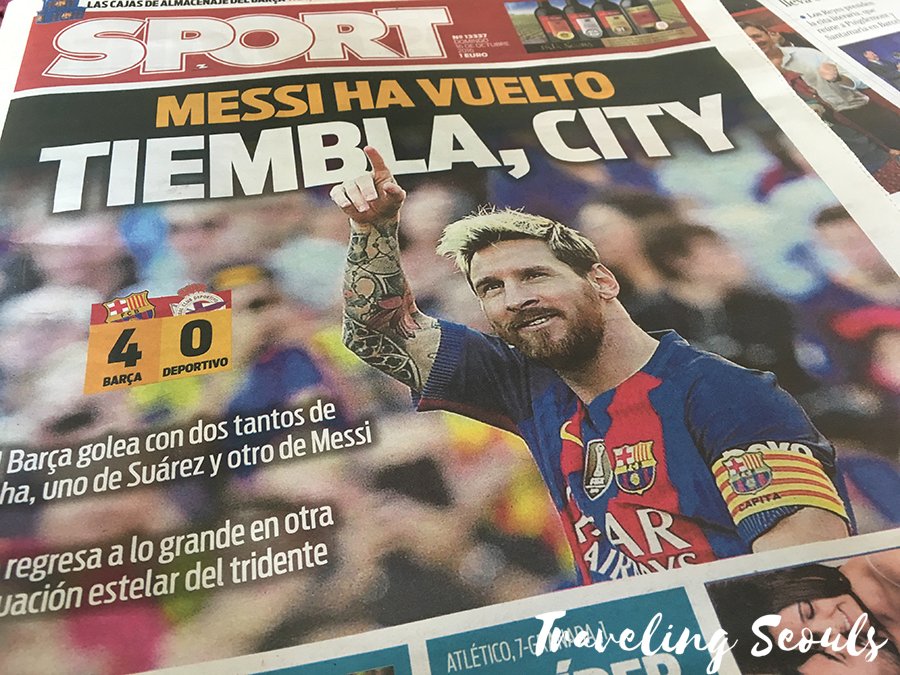 2. Tour Camp Nou
We have officially crossed off the FC Barcelona match off our bucket list. Thankfully, Messi made an appearance in the second half of the game. He had been off for three weeks due to an injury. Now to cross off the second item of things to do in Barcelona list, we were able to go inside Camp Nou on our last in Barcelona. Lucky for us, we were not visiting Barcelona during high tourist season, so we didn't need to get tickets in advance to see this marvelous, drool-worthy, every soccer fan's dream of to see the inner workings of a soccer stadium.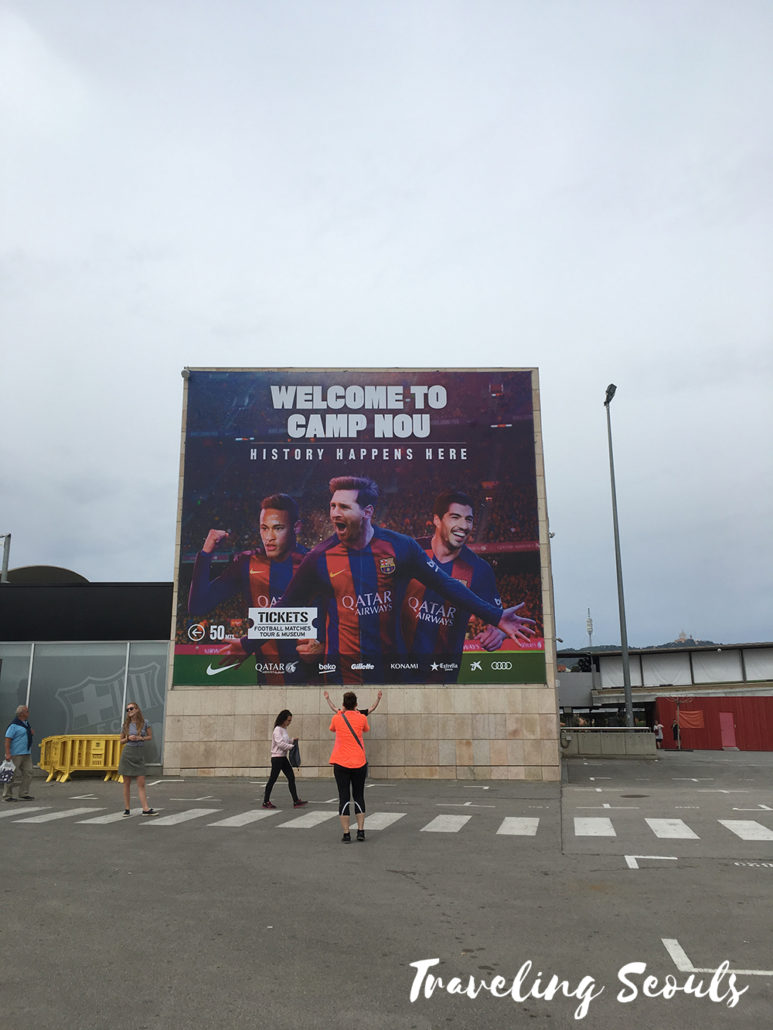 TRAVEL TIP #1:  If you are going to go during high season, get your tickets online. It will save you the hassle of long lines at the entrance.
TRAVEL TIP #2: Want to save 5% for entrance fee tickets? If you use the Barcelona City Tour bus, then you will receive a booklet of coupons. Inside, you will find a coupon to help save you money. And if you know Barcelona, it sure is expensive!
Museum
When you walk in, it's all dark and ominous as the floor, ceiling, and walls are painted black. But what you see glowing are the hundreds of trophies and old soccer jerseys, cleats, and other soccer-related relics that glowed a special white light. (Okay, so I didn't hear a choir of angels singing in the background, but it was pretty close.) At first, I was skeptical about visiting because I didn't have an idea of what to expect inside Camp Nou. But there's a history and deep love of the sport that you can feel for FC Barcelona, people from everywhere came to see it. Piano Man already fell in love years ago, and Linus felt the love when he heard the FC Barcelona song, bopping to the beat.
Seeing the Stadium
If you don't get a chance to see an actual soccer match, taking a closer look through Camp Nou's tour is the next best thing. You don't get the same feeling as if you were sitting in a game, but it is still pretty cool. But since we were there, we got to see parts of the stadium that we could not see, such as the special VIP area, FC Barcelona player's seating on the field, and even walk past a restaurant in the stadium. I am not sure if the restaurant is open on the day of the match, but it was during the tour.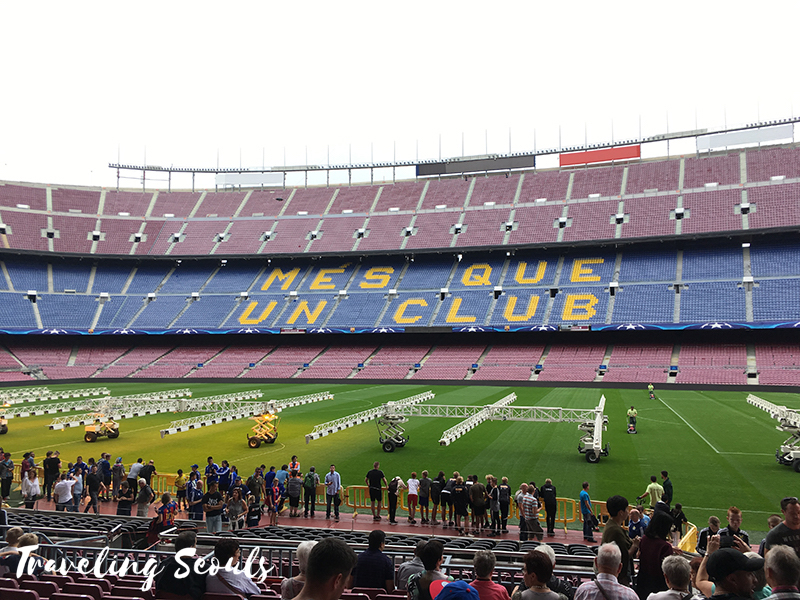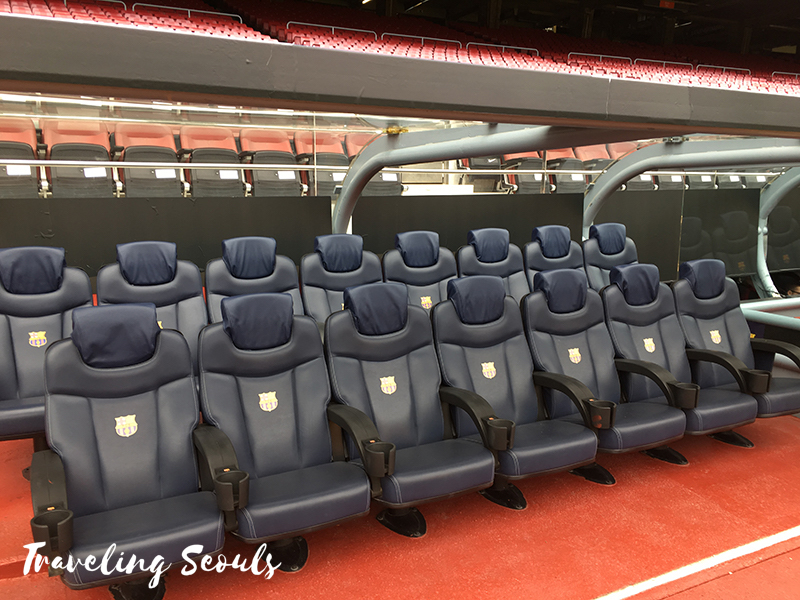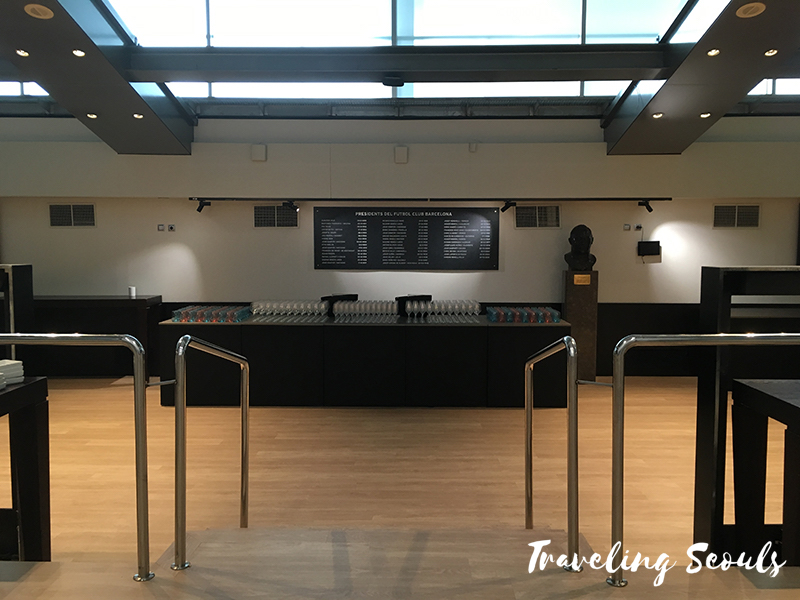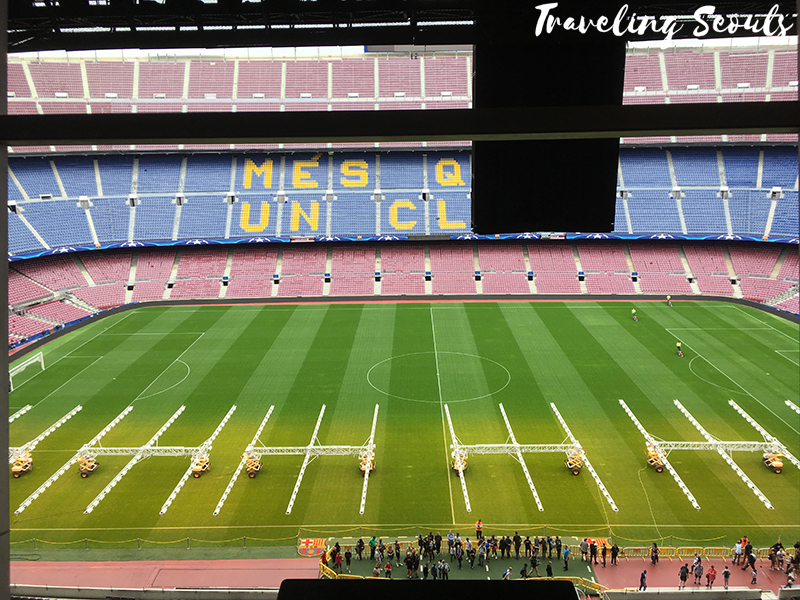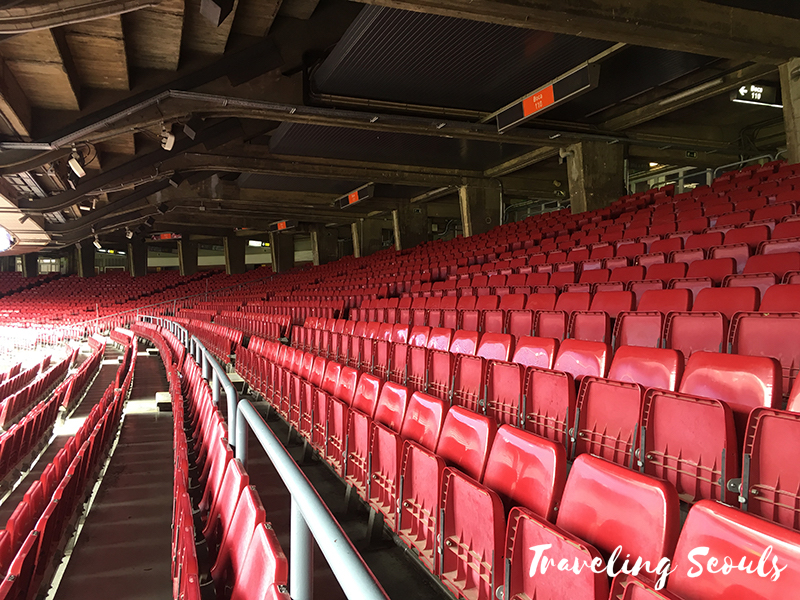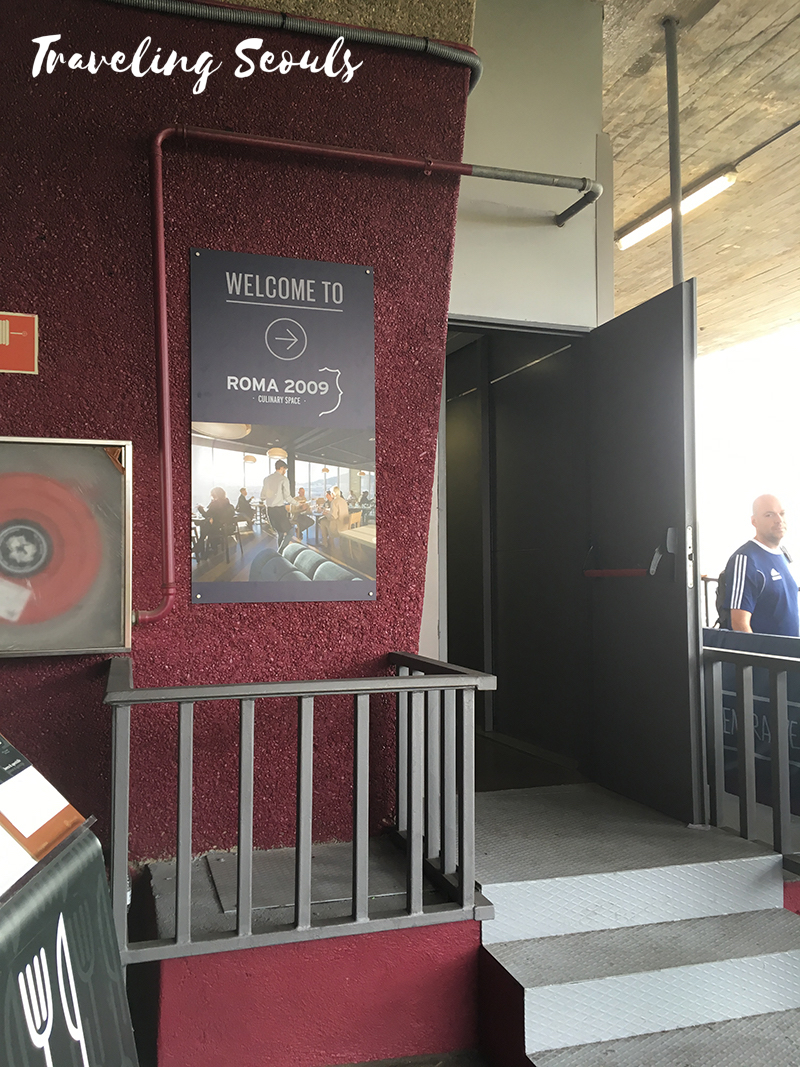 In the Media
Linus has been interested in practicing his sports interviewing skills, and he had a blast pretending to be a sports analyst and commenter. We walked through the area where players get asked questions right after the game, the conference room for TV interviews, and the media box where they can get aerial view of the game. That was pretty awesome!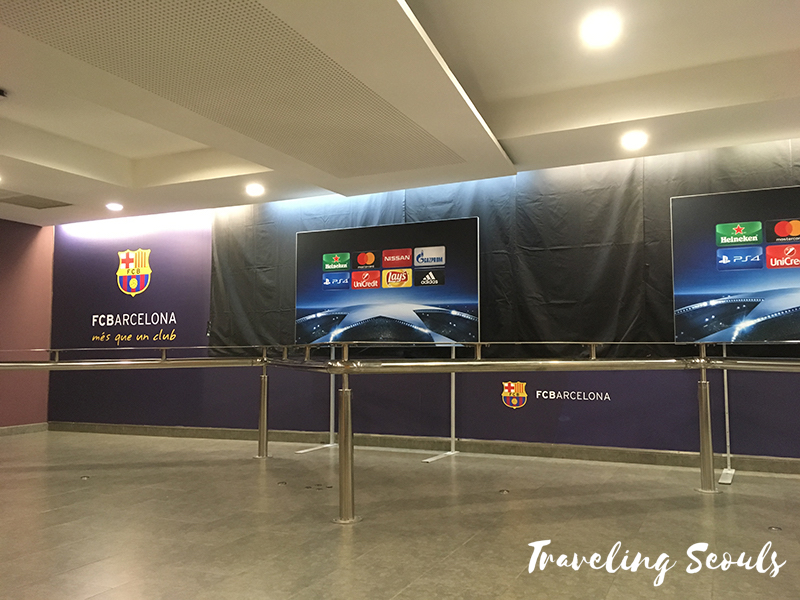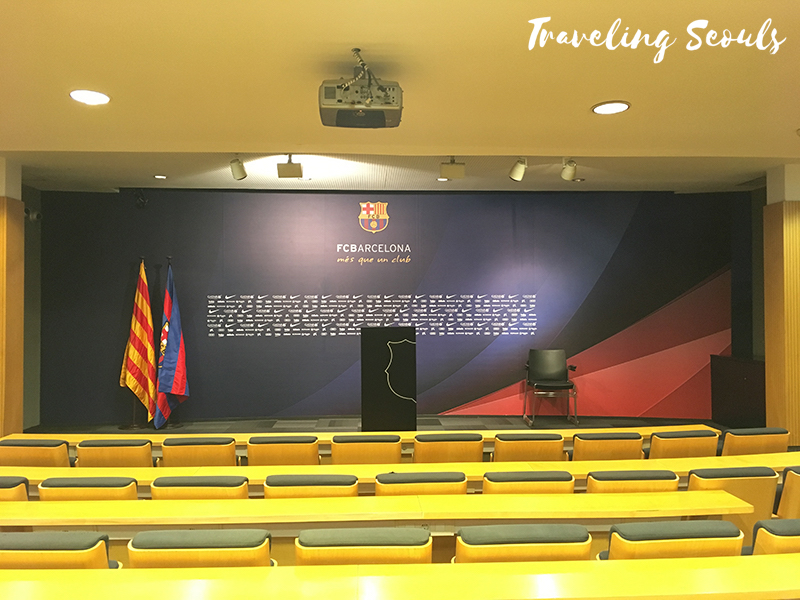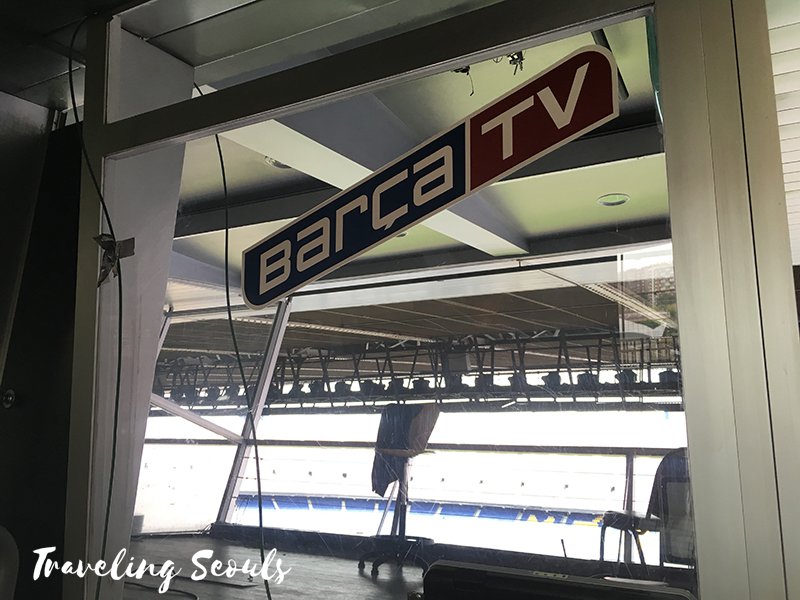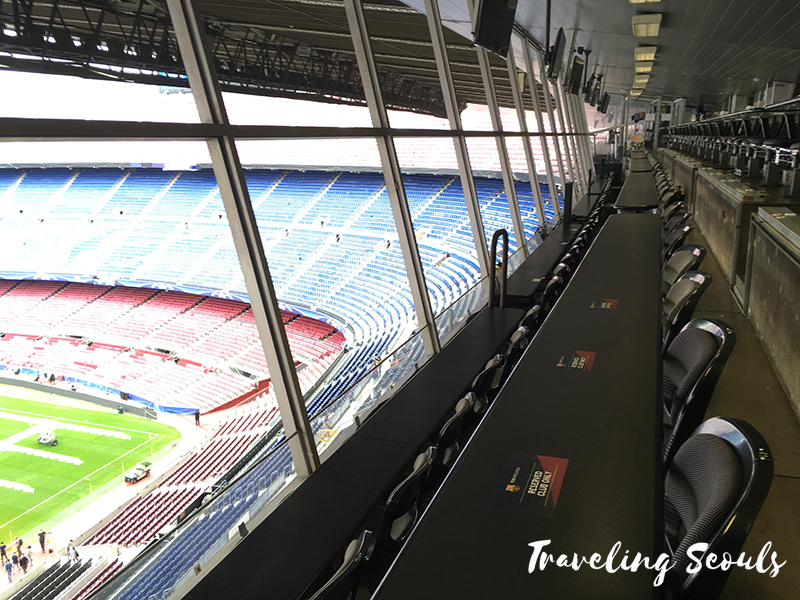 Inside the Visiting Team's Locker Room
We walked in when it was packed. They did their best to disinfect the place, but I am sure there was still some soccer dude sweat remnants left in the locker room. But hey, at least it was clean, had a sauna, and massage tables to take care of those joints.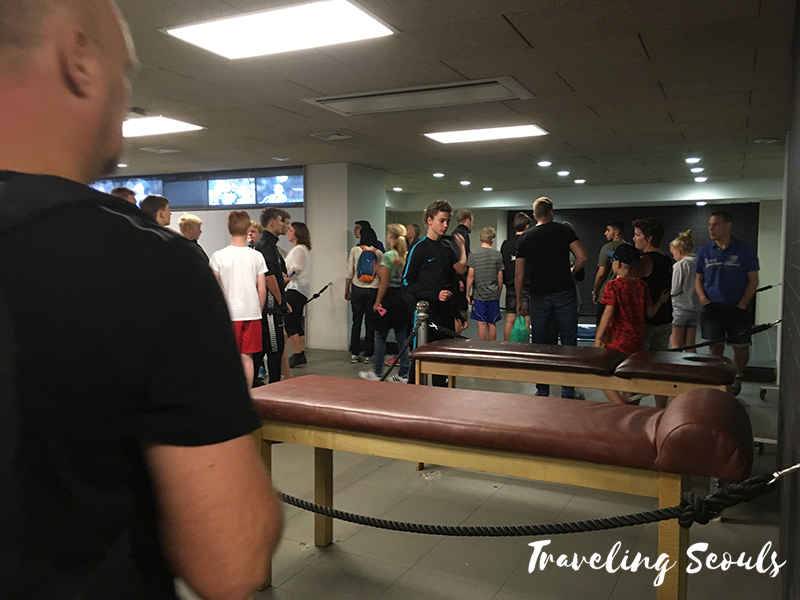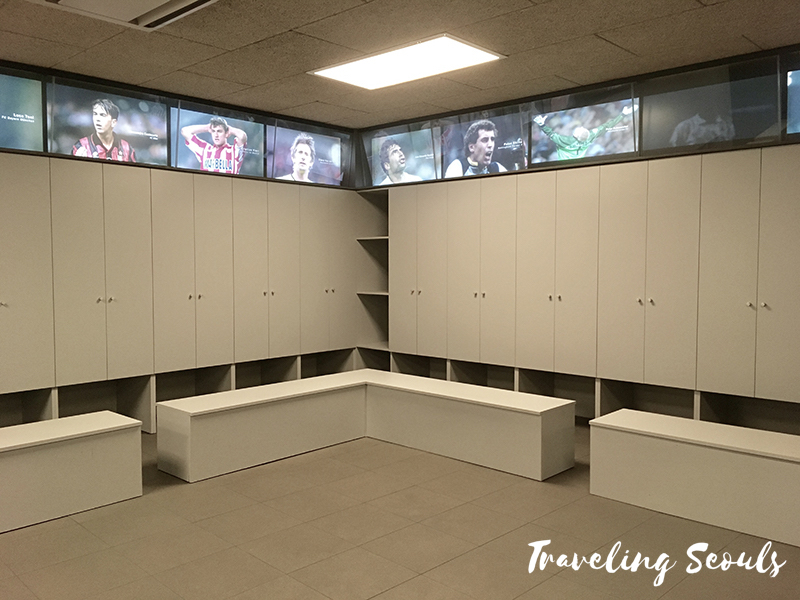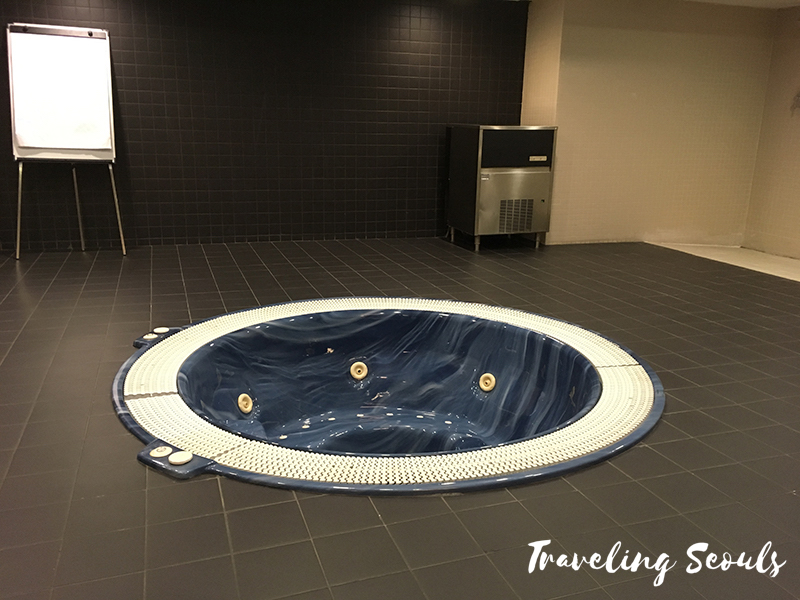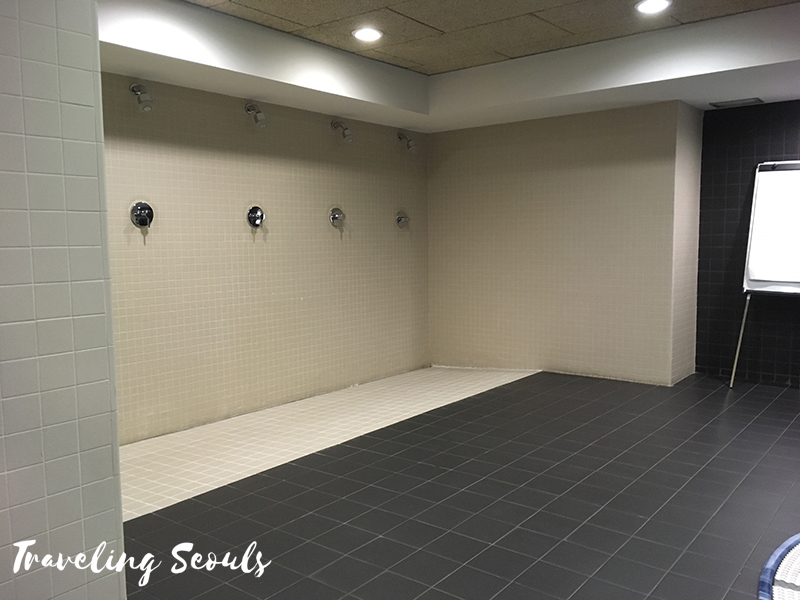 Unfortunately, you can't go inside FC Barcelona's locker room. Personally, I think it's covered in white diamonds and leather covered benches, but I don't think we'll ever know. Well, if Piano Man does become a professional soccer player, he may see it inside someday. 😉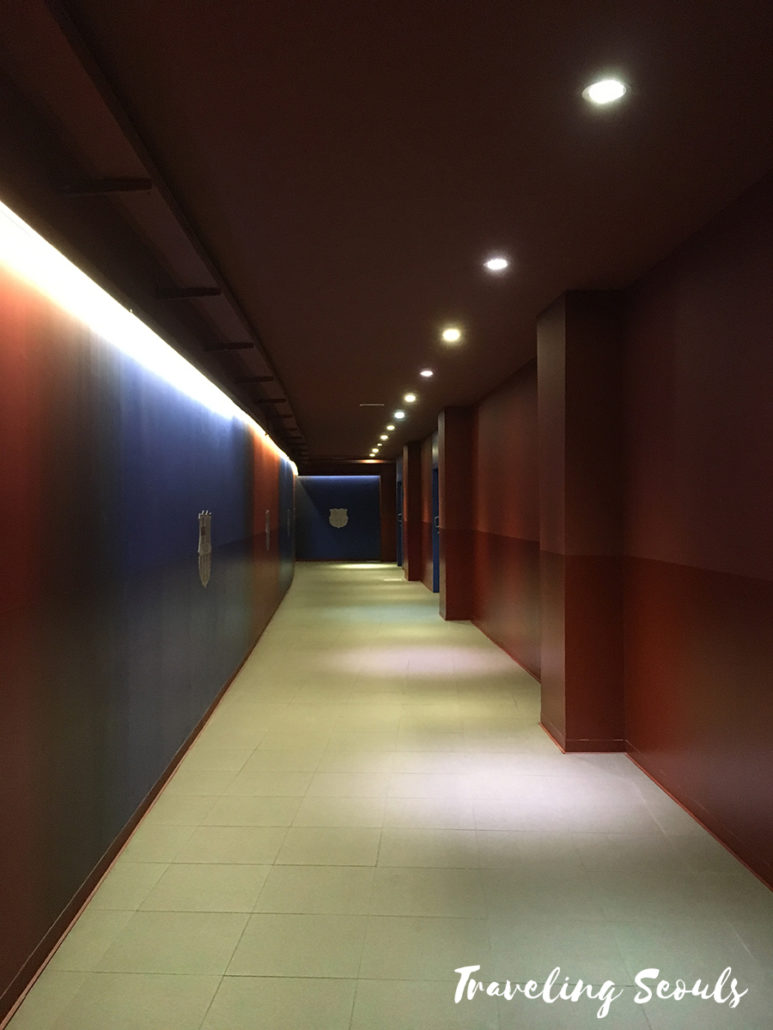 FC Barcelona Gift Shop
Holy cow, this place was a mega store of all FC Barcelona mega stores! It was the place where adults spent money on themselves and loved ones. You will spend time on all three floor because there is something for everyone.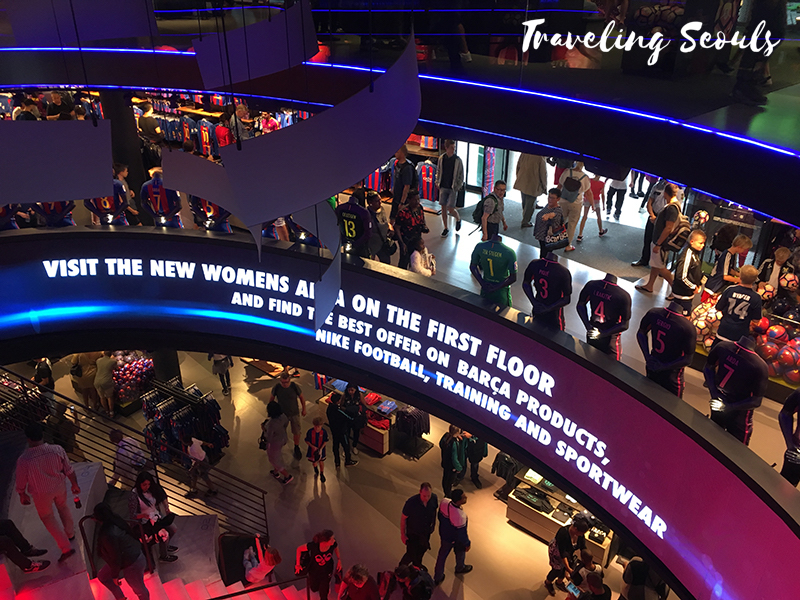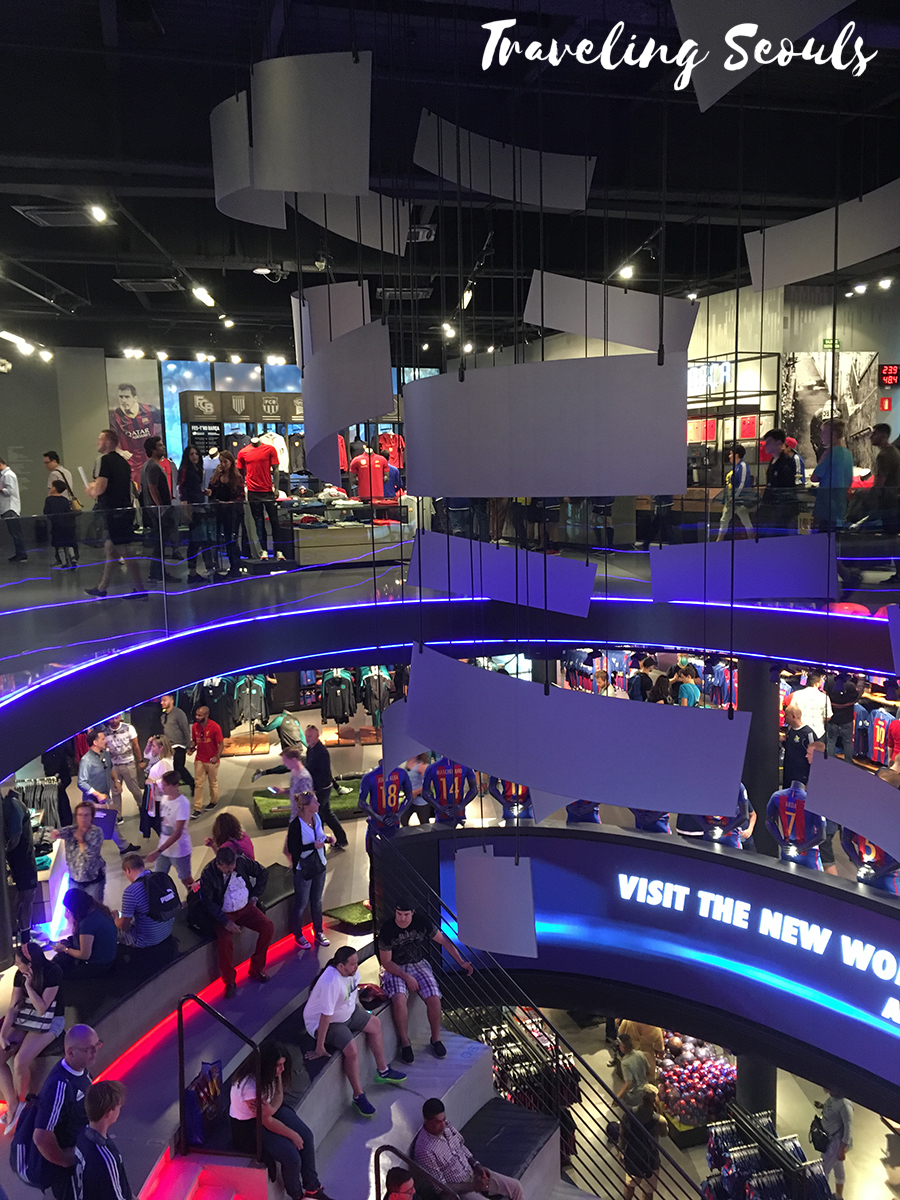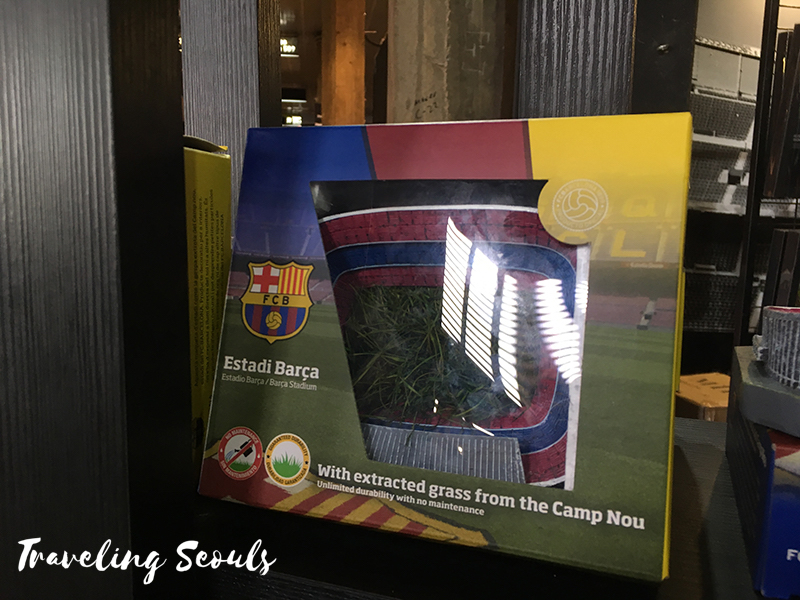 Have you been to Camp Nou? Want to know more about how to make the most of your visit to Camp Nou? Ask in the comments section below. 
Pin This for Later: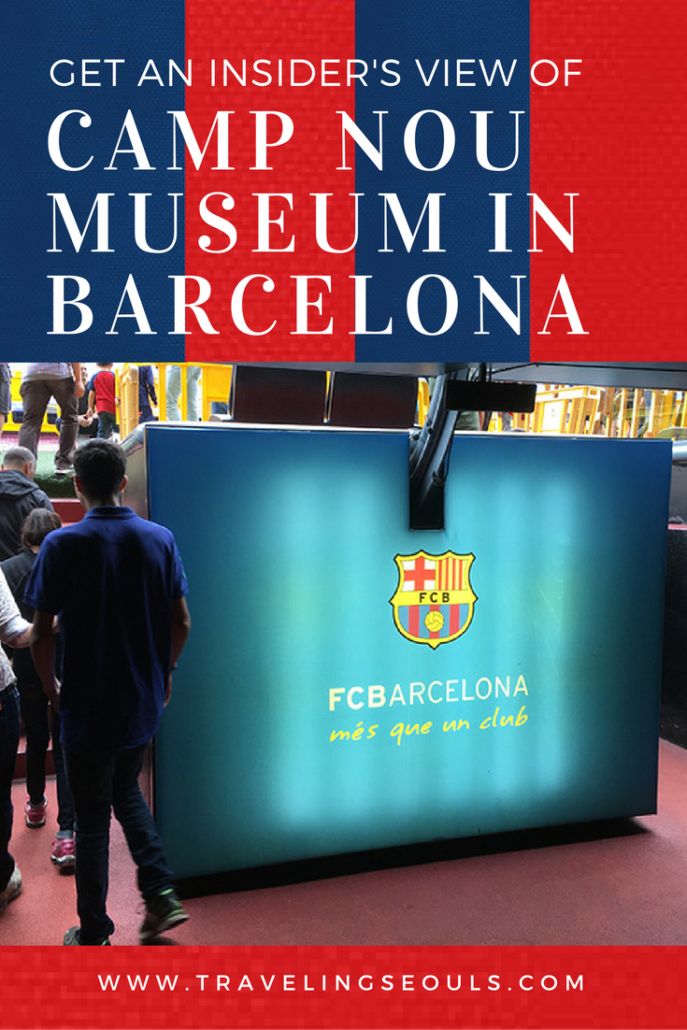 Related:
Please follow and like via: