If you're a pet owner and living abroad in Budapest, then you will be glad to know that there is a strong dog culture in Hungary. We see them everywhere. Small, medium, and some very large dogs roaming the streets in Budapest.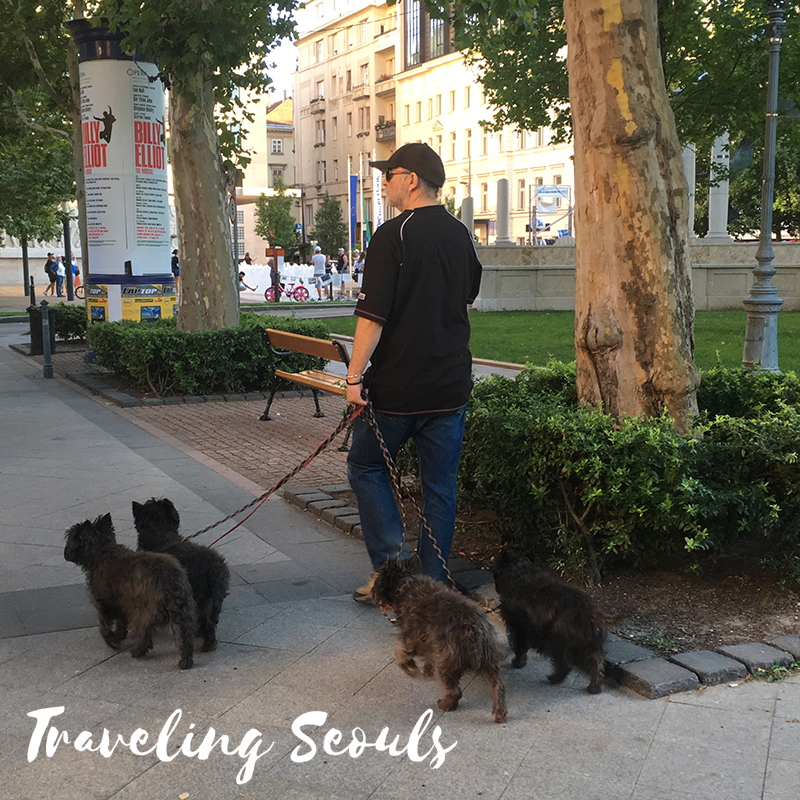 But one of the drawbacks of living in the city is the poop culture left behind by these furry animals.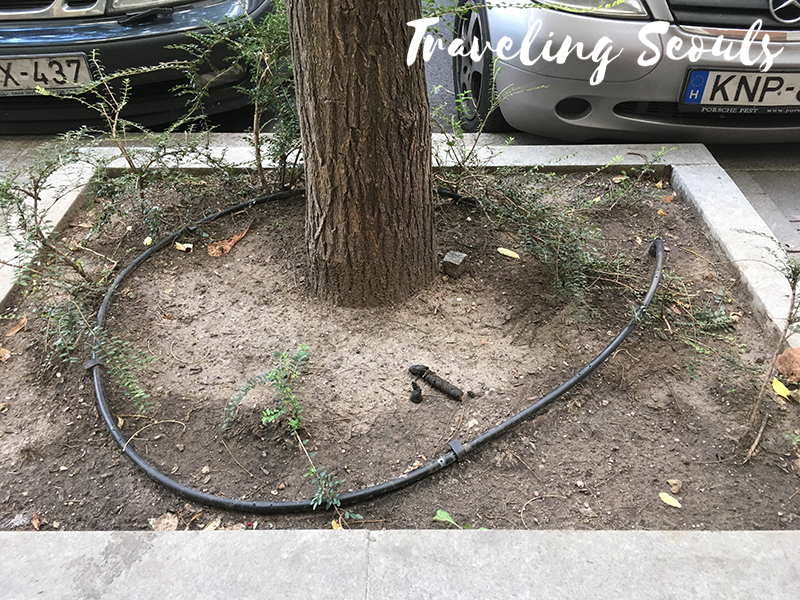 While walking around the city, I would notice these signs: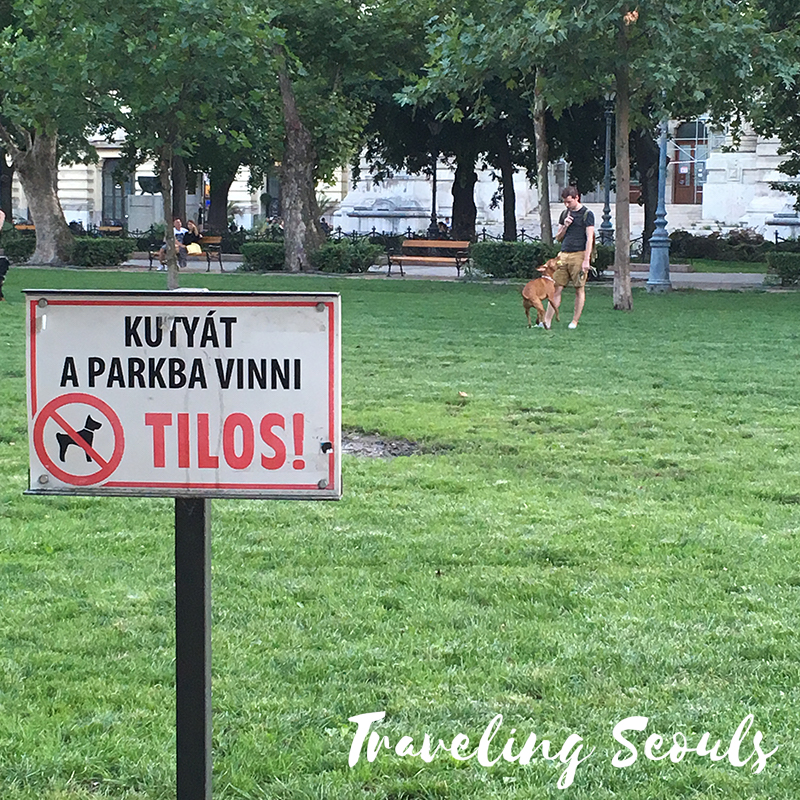 The first sign says, "Kutyát a parkba vinni tilos," which means "Dogs are prohibited to bring into the park!" But it took Google Translate to figure that one out.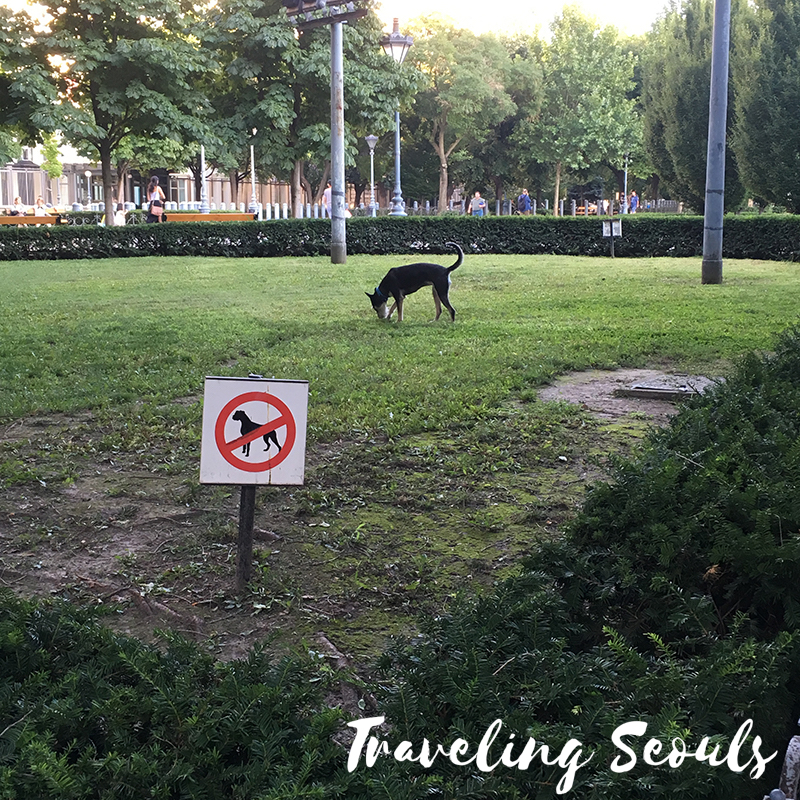 The second sign is a bit easier to read. But that hasn't stopped dog owners from using the park as a play space.
Then one day I almost jumped back when I turned the corner to see this: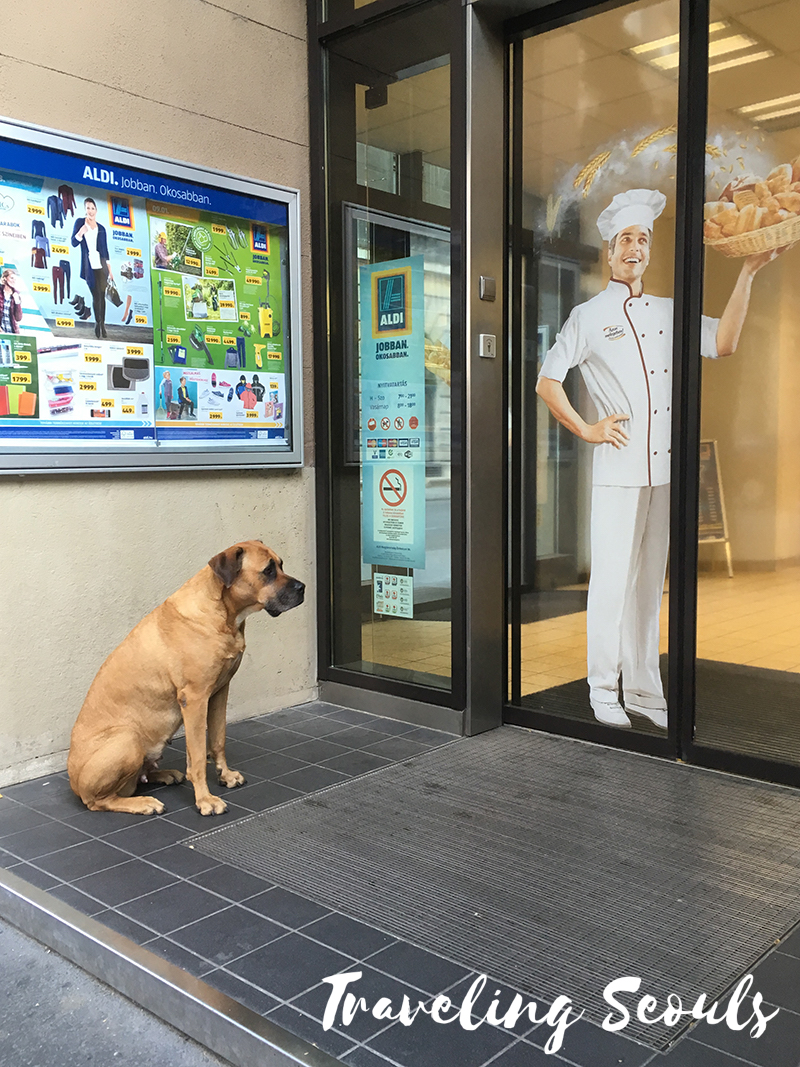 Here's another interesting part of Hungary's pet culture – Some pet owners do not leash their dogs. I was surprised to see this large dog sitting patiently at ALDI. The more I took notice of these pets, the more I noticed how well mannered these domesticated animals are.
However, I have not seen too many cats, domesticated or stray. Stray cats run rampant in Cyprus, and I grew used to their loud cat fights and serenades in the middle of the night. Although I have seen a couple of cats at the college students' dormitory out in the suburbs of Budapest, it makes me wonder if the dog culture is stronger in Hungary.
Please follow and like via: