TOUR GUIDE: BETTY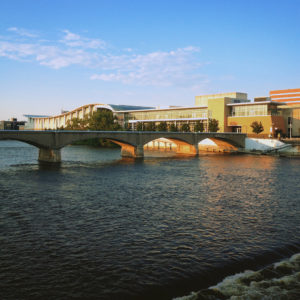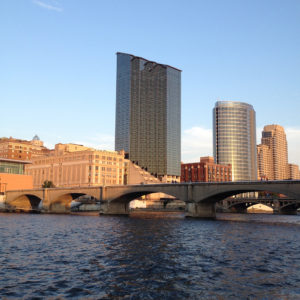 ---
MUSEUMS/SIGHTS
Grand Rapids Public Museum. Every spring, the GRPM hosts an annual Ethnic Heritage Festival, where many community groups come to share their culture with the city. The museum hosts rotating exhibits throughout the year. 272 Pearl Street NW, Grand Rapids, MI 49504
Grand Rapids Art Museum (GRAM). You can see original works of art, like Edward Burtynsky or local Michigan artist's work, or their general collection. You can go free on Meijer Free Tuesdays from 10:00 am to 5:00 pm or Meijer Free Thursdays from 5:00 to 9:00 pm. Best time to go? During ArtPrize! It's open to the public for free. It's worth it, even if you have to wait in long lines. 101 Monroe Center St BW, Grand Rapids, MI 49503
Grand Rapids Children's Museum (GRCM). Located by the Grand Rapids Public Library, you can enjoy a day with the kids during the winter to warm up, or stay cool from the heat in the summer at the GRCM. NOTE: Closed on Mondays, except once a month Mondays for members. 11 Sheldon Ave NE, Grand Rapids, MI 49503
John Ball Zoo. Every summer in early August, you can get into John Ball Zoo for a reduced rate and attend special events catered for the family. It's busy that day; otherwise, plan on going to the zoo on another day. The zoo also offers unique children's programming, such as cool week long summer camps. 300 W. Fulton St., Grand Rapids, MI, 49504
Head Downtown & the Blue Bridge. Take a stroll along Grand Rapids' Blue Bridge. You can't miss it. It's the longest truss bridge in Michigan. If you in Grand Rapids in September/October, the city will be hopping with tourists and artists at ArtPrize.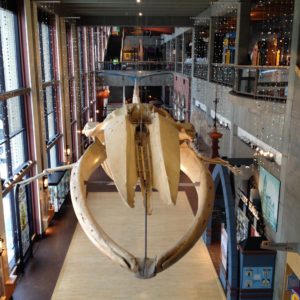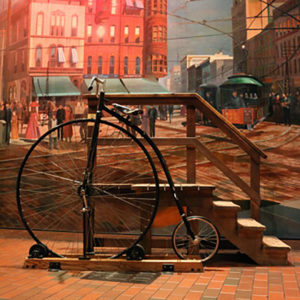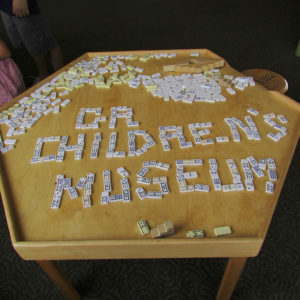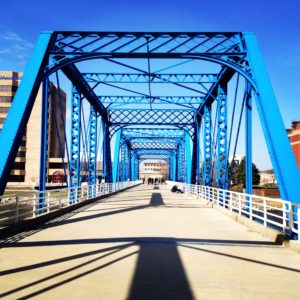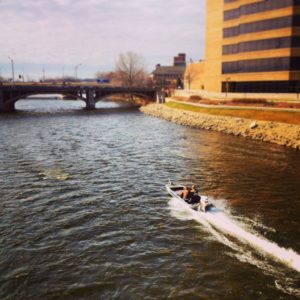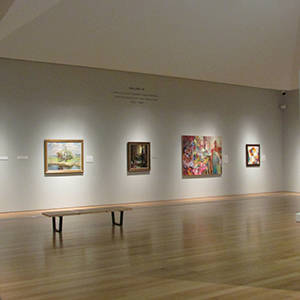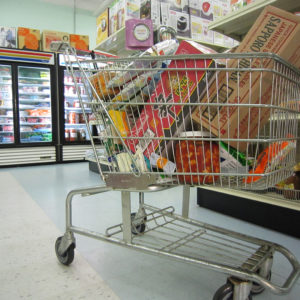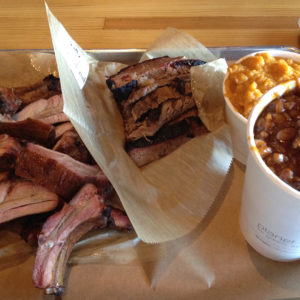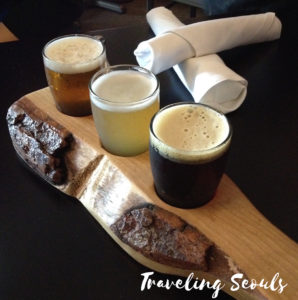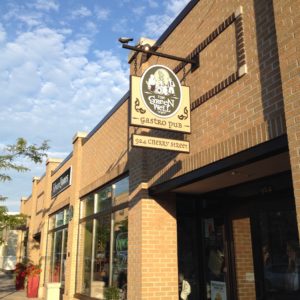 TRAVEL TIP:
Something unique in Grand Rapids, many of the Japanese restaurants in Grand Rapids are owned by Koreans. You may find some Korean dishes added on the menu.
FOODIE EATS
Korean Food. While there are a few Korean restaurants in Grand Rapids, most are not very good. However, there is one place I would highly recommend – Seoul Market Cafe. Part grocery store, part small eat-in diner, you can get a variety of Korean dishes from the Pak family.
WeiWei Palace. Looking for some Southern Chinese dim sum? You've come to the right place. Wei Wei Palace is for you. Located on 4242 S Division Avenue #2 in Wyoming, MI, you will have to drive away from the city to dine there.
The Green Well Gastro Pub. We took friends to eat at The Green Well Gastro Pub, and it was a fun, lively place to dine. You can try a beer sampler, which was good for our friends who visited from Europe to try some local beer in Michigan. 924 Cherry St, Grand Rapids, MI 49506
Jersey Junction. Located by Reeds Lake in Gaslight Village, you can eat Hudsonville ice cream at Jersey Junction, a favorite in west Michigan. They are only open for the summer and part of the fall, so check the hours and dates of opening if you go closer to the fall season. It's definitely closed during winter. Come on! It's Michigan. 652 Croswell Ave SE, Grand Rapids, MI 40506
SHOPPING AREAS
Downtown Market. This a great place to get local items as well as eat out for lunch or dinner. You can get homemade jams, fresh bread, and fish. You will find plenty of things to sample and try before you buy.
Woodland Mall. This is the main mall in Grand Rapids. Located off East Beltline and 28th Street, you will find J.Crew, Banana Republic, Gap, Barnes and Noble, and a Macy's.
Gaslight Village. After you have eaten ice cream at Jersey Junction, walk around Gaslight Village and take a look at local boutiques. Reed Lake and John Collins Park is a short walk from there.
Breton Village. Breton Village used to be a dying shopping area, but with the addition of West Elm, Anthropologie, and Sur La Table, the place is starting to pick up again.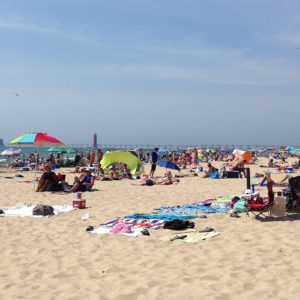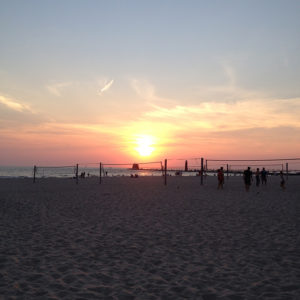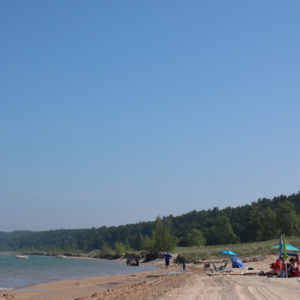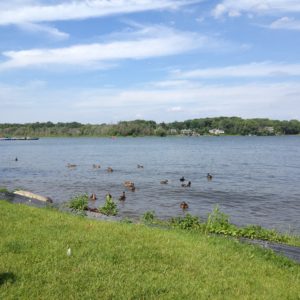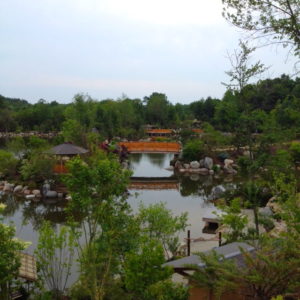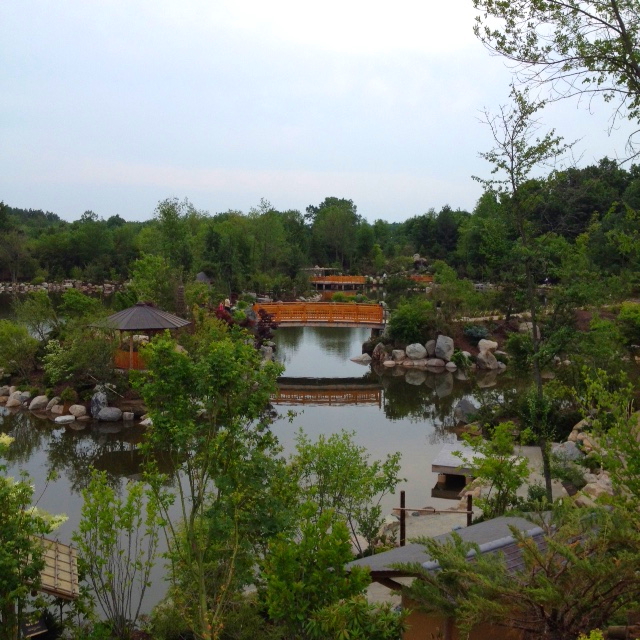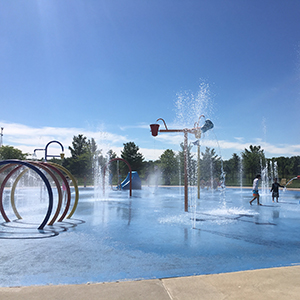 THE OUTDOORS
Lake Michigan. Grand Haven State Park and City Beach, which is about a 40-minute drive, is probably the closest beach to Grand Rapids. However, you can go camping in the woods or by the beach on Lake Michigan. You will enjoy the beautiful camping culture in Michigan. The best part about Lake Michigan and playing at the beach? It's fresh water. But you can also drive further out to any of the other lovely beaches along Lake Michigan. 1001 South Harbor Dr, Grand Haven, MI 49417 | (616) 847-1309
Reeds Lake. Love walking around? Go for a walk with your dog, watch people go boating on Reeds Lake, or play soccer on the green grass. Lots to do here at this small clean park. We enjoy taking walks and having picnics at John Collins Park. 650 Lakeside Dr. SE, East Grand Rapids, MI 49506
Frederik Meijer Gardens. Located right off East Beltline, Meijer Gardens, which recently opened up a new Japanese sculpture garden, is a popular outdoor space in Grand Rapids. There are plenty of morning and kid-friendly activities, as well adult education classes and special events throughout the year. 1000 East Beltline Ave NE, Grand Rapids, MI 49525 | (616) 957-1580 | info@meijergardens.org
Millennium Park. Not to be confused with Millennium Park in Chicago, this Grand Rapids' Millennium Park offers large splash pad and long bike trails for the outdoorsy person. You have to pay to get in, but it's worth it if you stay for the day. 1415 Maynard Ave SW, Walker, MI 49534-7022 | Open May 1 through October 31 from 7 am to sunset