TOUR GUIDE: BETTY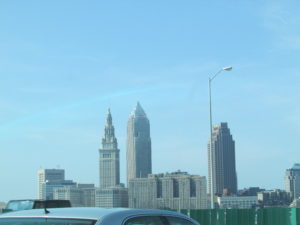 ---
MUSEUMS/SIGHTSEEING
Cleveland Museum of Art. Who doesn't love free museums? The Cleveland Museum of Art is free to the public (except for featured exhibits). However, you can spend hours in the general exhibits seeing ancient artifact from Egypt, Asian pottery from China, Korea, and Japan, even American modern furniture designs. You do have to pay for parking, which is reasonably priced.
Great Lakes Science Center. If you have an ASTC membership from one of your local museum memberships, then you can go to the Great lakes Science fro free. That's how we get to visit several science museums in the U.S. for free.
William G. Mather Steamship. Located right behind the Great Lakes Science Center is the William G. Mather Steamship. Go and visit both places while you are there. You can get tickets inside the the science center.
Chagrin Falls. Make a side trip to Chagrin Falls, hometown of the notoriously elusive Bill Watterson, author and creator of the Calvin and Hobbes comic. Walk around this quaint little town and wade your feet in the Chagrin Waterfalls. Don't forget to stop by Jeni's Splendid Ice Cream and eat some amazing ice cream.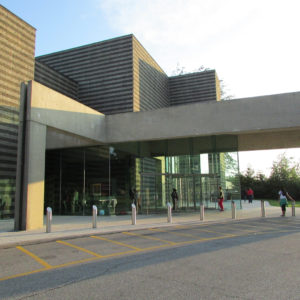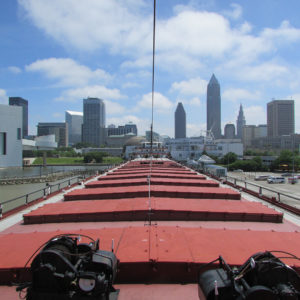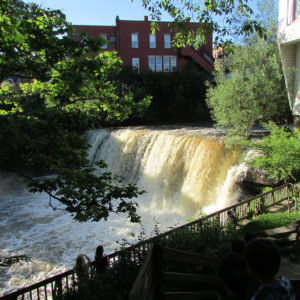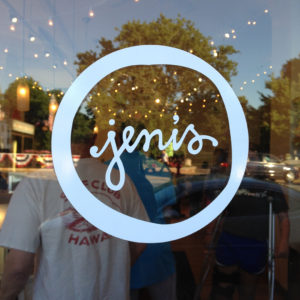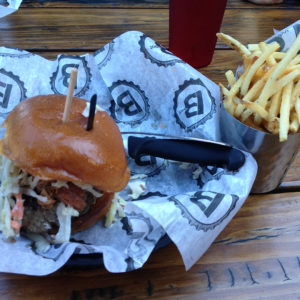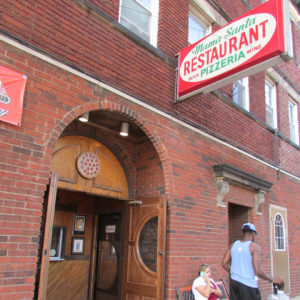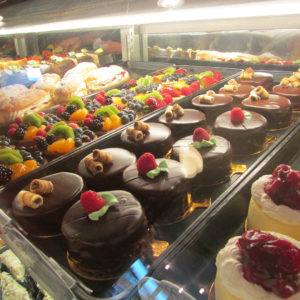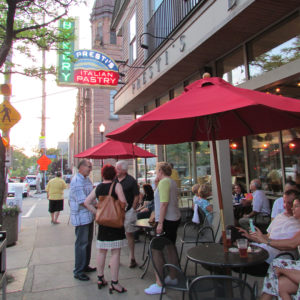 FOODIE EATS
Korean Food. Korean restaurants are bit out of the city limits, so we didn't partake of any Korean foods.
Mama Santa's Restaurant and Pizzeria. In Little Italy, we ate home cooked and homemade pizza, spaghetti, and salad. You'll like the ambiance and feel of this homey environment. Lots of old images fill the place and make you feel like you are part of this family restaurant at Mama Santa's.
Italian desserts. After dinner at Mama Santa, try some delicious dessert at Presti's Bakery. 12101 Mayfield Road | 212-421-3060
B Spot. Prof heard about B Spot as the place for burgers. We dined outside next to a Barnes and Noble. The wait to be seated was worth it, since the sauces and burgers were made to your meat cooking preferences.
Try some nitogren ice cream. Piccadilly Creamery is seriously a work of art because they make their ice cream using liquid nitrogen. So cool and totally artisanal.
SHOPS/OUTDOORS
West Side Market. For the foodies, you will find plenty of diverse ethnic cuisines and handmade items at West Side Market. Get your homemade perogies. Yum.
Little Italy. Now that you have checked out Tony Brush Park, check out the other eateries in the FOODIE EATS section (above). Also, do you need a free space for your kids to relax and play? Walk over to Tony Brush Park after dinner and dessert in Little Italy.
LEGO Store at Beachwood Place Mall. Yes, of course, there is a LEGO Store in Cleveland. What kid or LEGO enthusiast would not want to hang out for hours there?
Huntington Beach on Lake Erie. Although Lake Erie is not as pristine at Lake Michigan, it's a favorite place for locals to hang out on a hot and sunny day.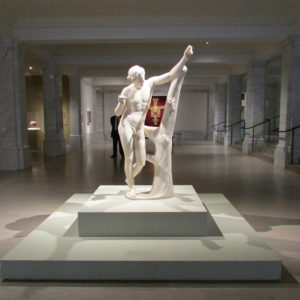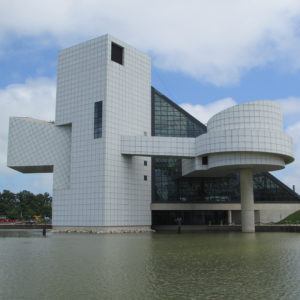 NEXT TIME WE WOULD GO TO:
Visit the Rock and Roll Hall of Fame. The Rock and Roll Hall of Fame's website  mentioned that it's recommended for visitors to be 9 years old or older. With two kids below that age, we opted to skip this look but not touch museum. Now, that they are older, it would be cool to go.
Cleveland Museum of Art. Again. We spent about an hour or so at this museum. It would be have been nice to spend a little closer to two next time. There was just so much to see.
Eat at a Korean Restaurant. We have friends who live and work in Cleveland, and they said Korean restaurants are few and a bit of drive. It would be worth a visit to try one out next time. Perhaps we will try Ha Ahn Korean Restaurant or Korea House, according Yelp.