Have you ever been camping by the beach, especially in Michigan?
Michiganders have a knack for going camping. It's the thing to do here on the westside of the state. But I've never gone camping by the beach. (Camping in the woods? Check.)
Camping by the beach is a different style of camping. You can feel a breeze by the waters that you don't always feel in the woods, depending on the weather. You get little sand granules in everything. Your toes, clothes, and tents.
On a very busy July 4th weekend, Prof found an open campsite at Mears State Park in Pentwater, Michigan.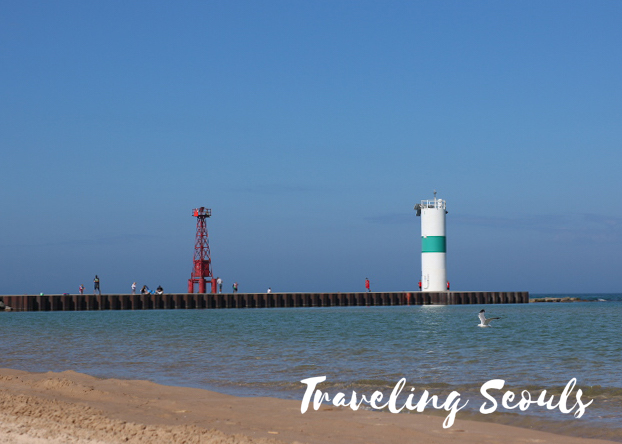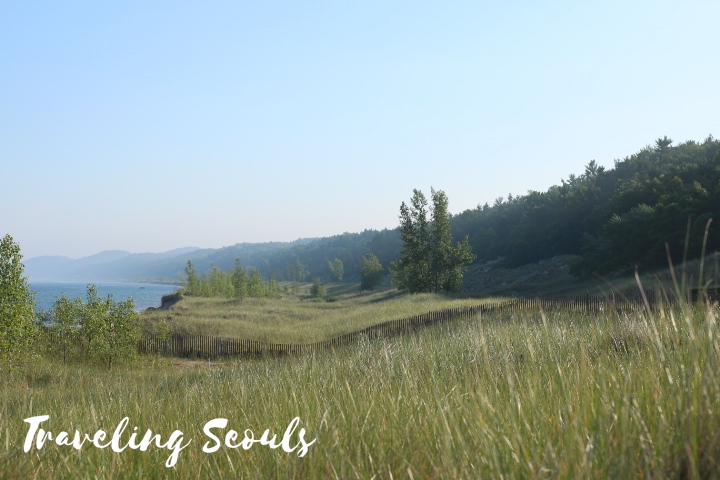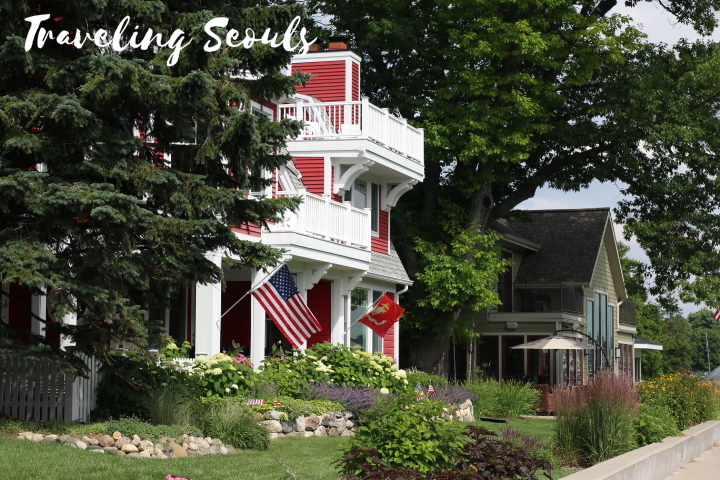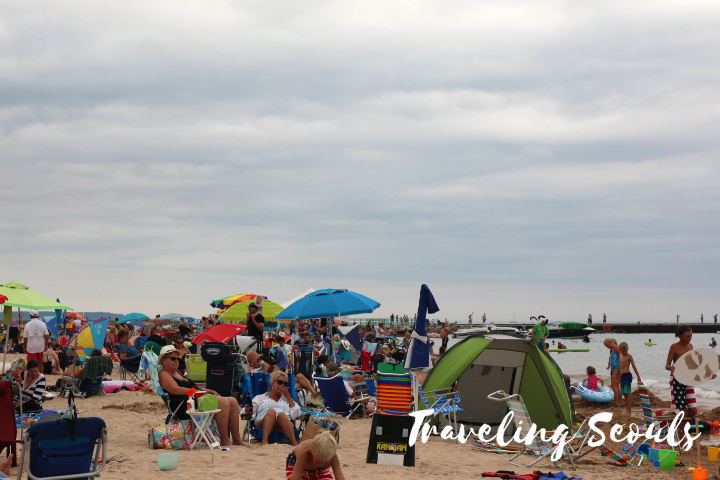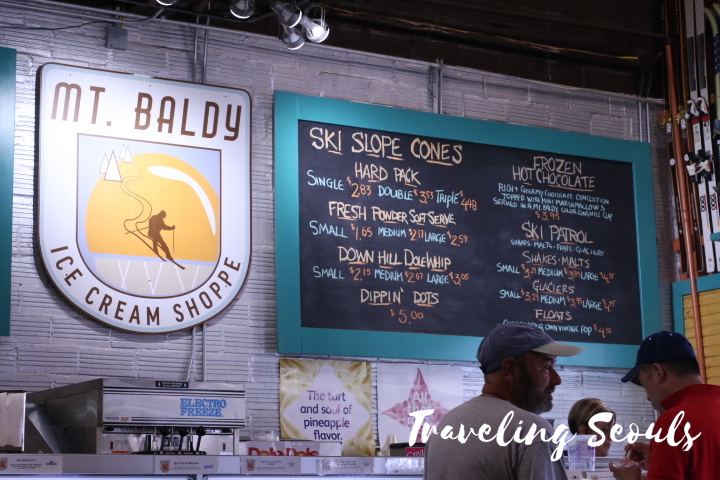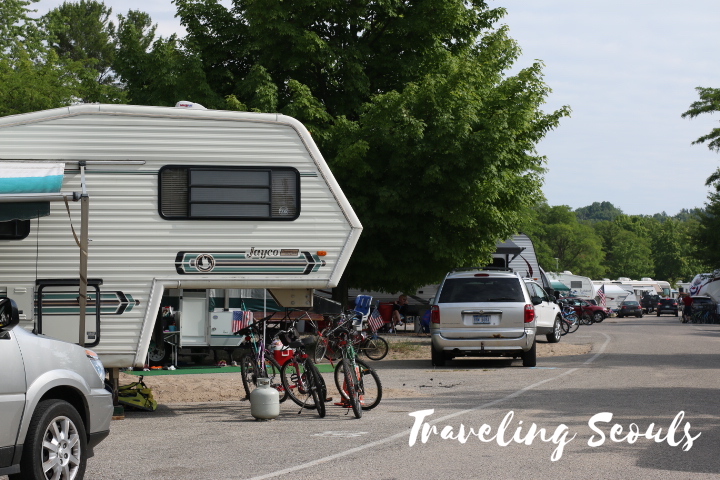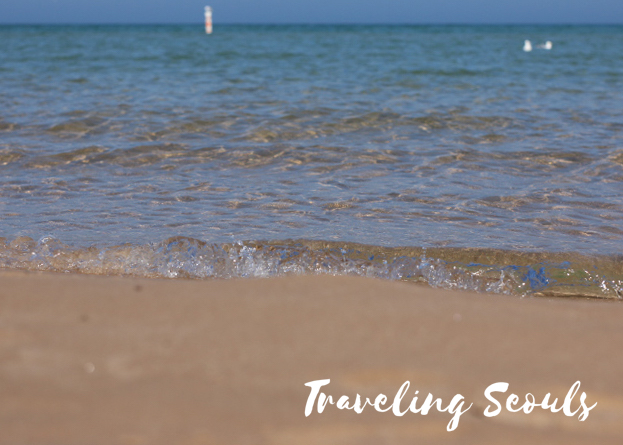 Accommodations at Mears State Park
Charles Mears State Park is a smaller beach side campground, much different from Ludington State Park's massive acreage site, you can enjoy the beauty of Michigan's lakeshore at one of its 175 campsites. Located nearby the town of Pentwater, you can expect the following at Mears State Park:
campsite area
cement fire pit
electricity
nearby bathroom/shower facilities
two playgrounds (one located next to bathroom/shower facilities and the other at the entrance)
walking distance to the Mears State Park Beach
access to Old Baldy Hiking Trail
trash dumpster at the entrance of the park
water hook up
volleyball nets
horseshoes
Check-in 3:00 pm
Check-out 1:00 pm
We camped at site #128.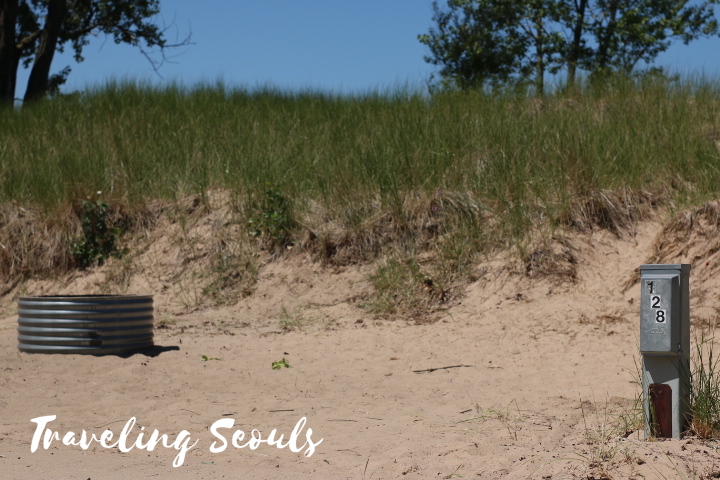 The photos on the website looked dismal. No shade covering and a lot of sand. Lots of it. I was expecting the worst. (Remember Cuyahoga Valley National Park?) But when we arrived, the sand felt good, and the boys were glad to run behind a trail right behind our campground.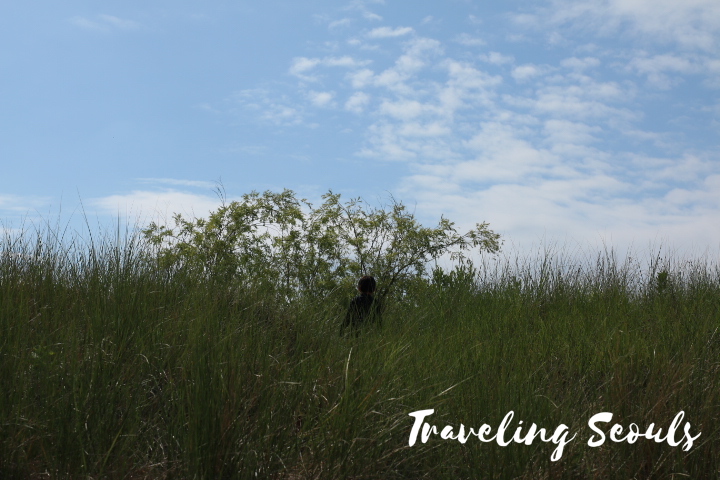 When you reach to the top of the hill, you can see this: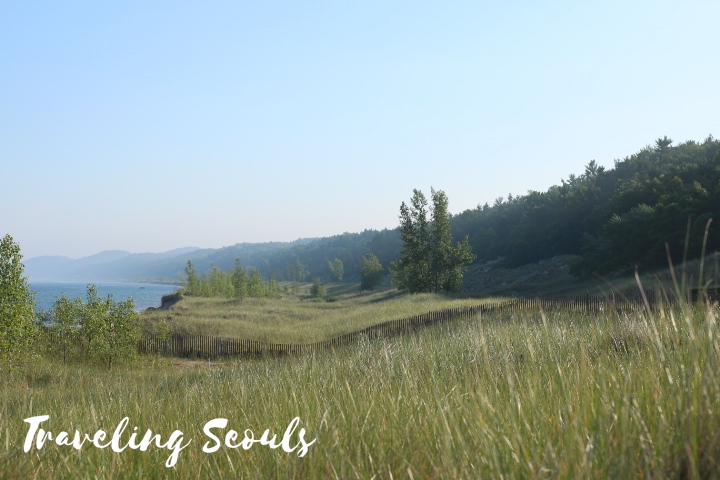 and this: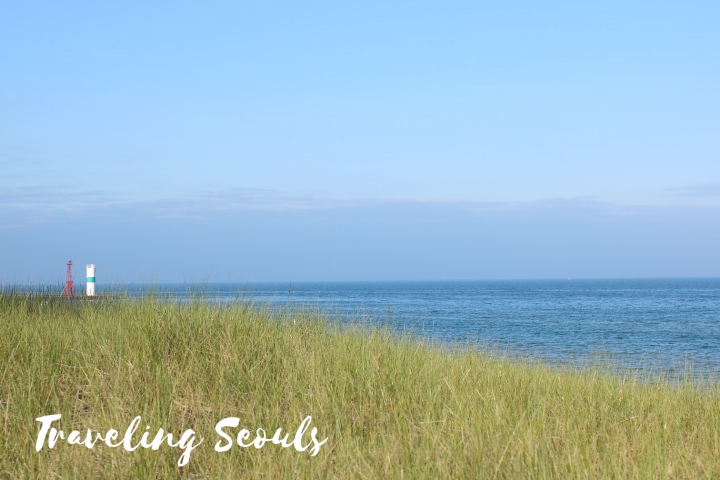 I also noticed a lot of campers and RVs. A LOT. There were a few tents, but I think with little tree covering, campers and RVs ruled Mears State Park.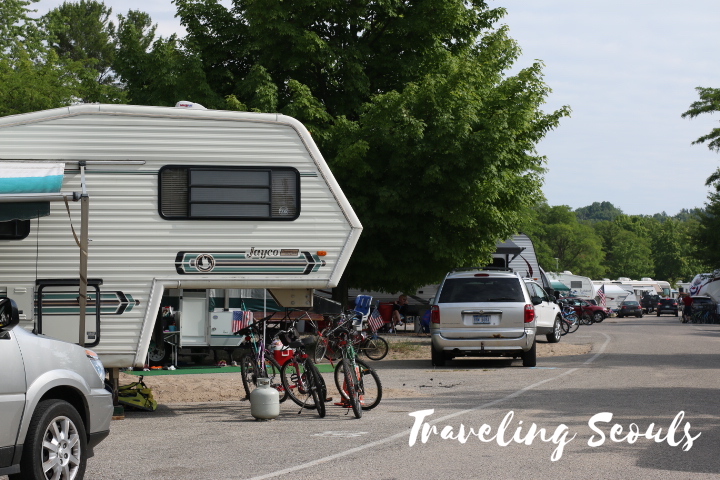 Need a Quick City Guide to Pentwater, Michigan?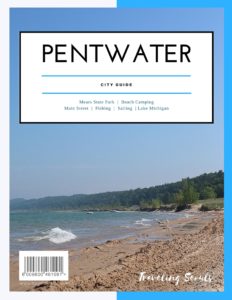 Camping Activities at Mears State Park
Before Prof set up camp, we enjoyed a few hours at the beach. Do you see this beautiful shoreline? This is Pentwater Public Beach. All you need is a Michigan Recreation Pass, and you can go right in on July 4th. Otherwise, the entrance post will turn you away.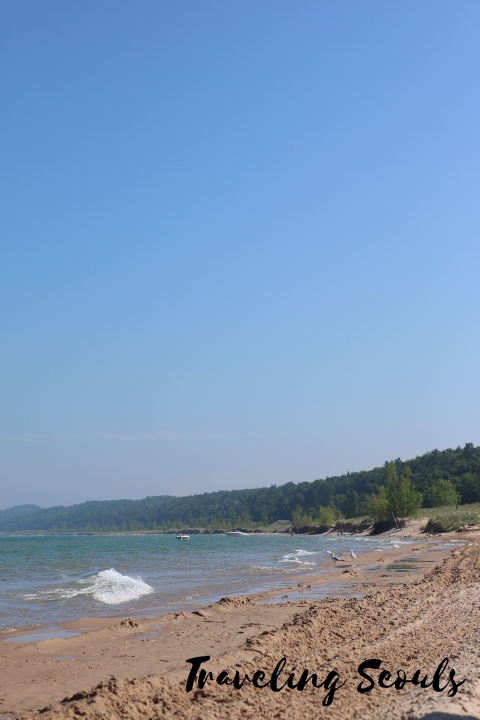 Let me tell you that the waters of Lake Michigan never looked so good. It looked like the crystal clean waters of Cyprus, but without the salt. Yes, that's right, beach waters without salt.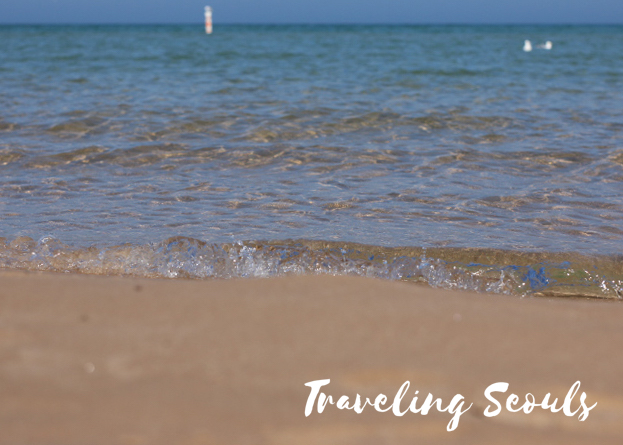 You can go sailing, boating, jet skiing, paddling, kayaking, or skimboarding.  If you can think of a water sport, I bet you can do it on Lake Michigan.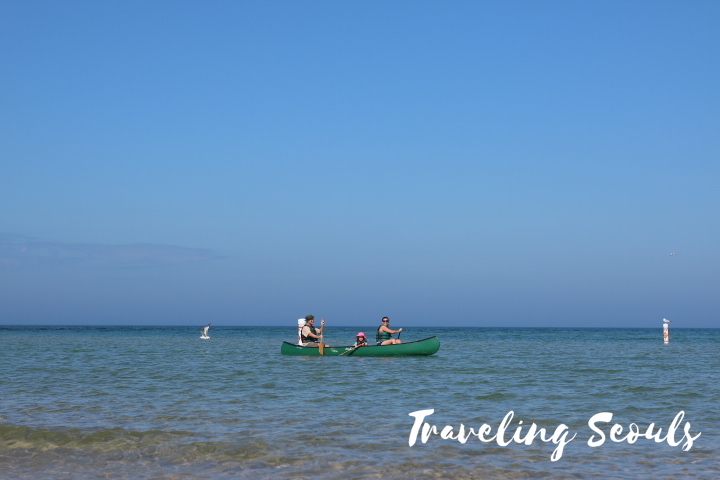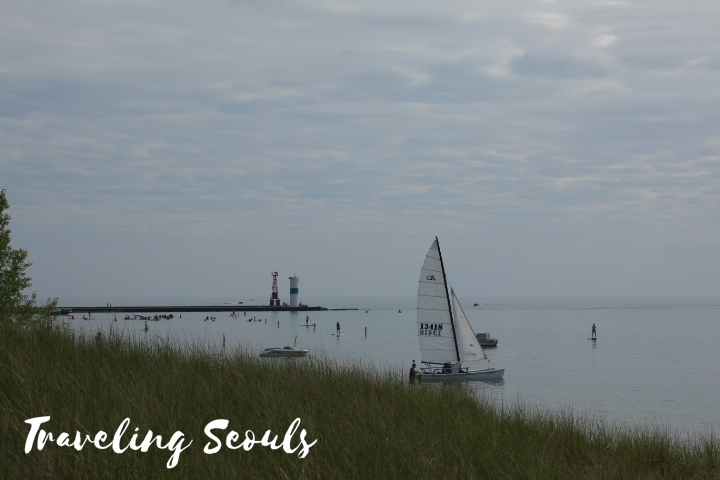 If you don't have any the luxury of buying or renting a boat or high-end water equipment, you can rent these green paddle boats from the shop at Mears State Park beach.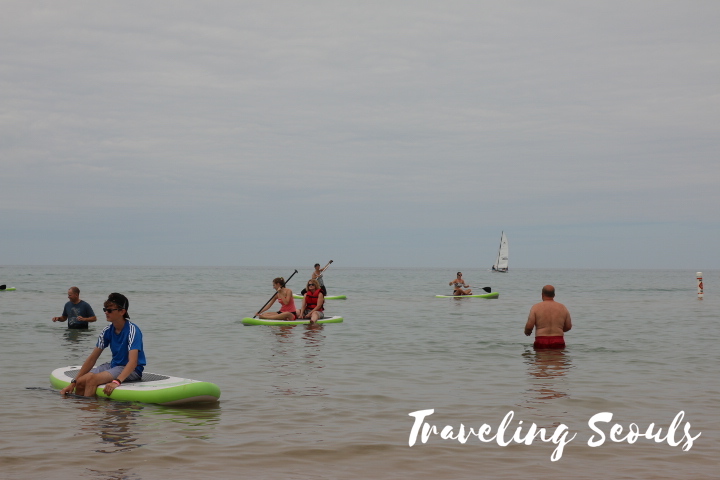 Our boys are a bit young for some of those activities, so we opted for sandcastling. tic-tac-toeing on the sand, wave jumping, etc.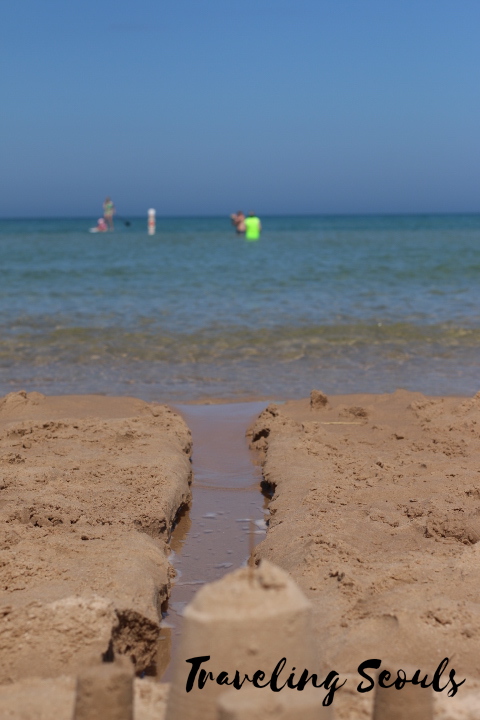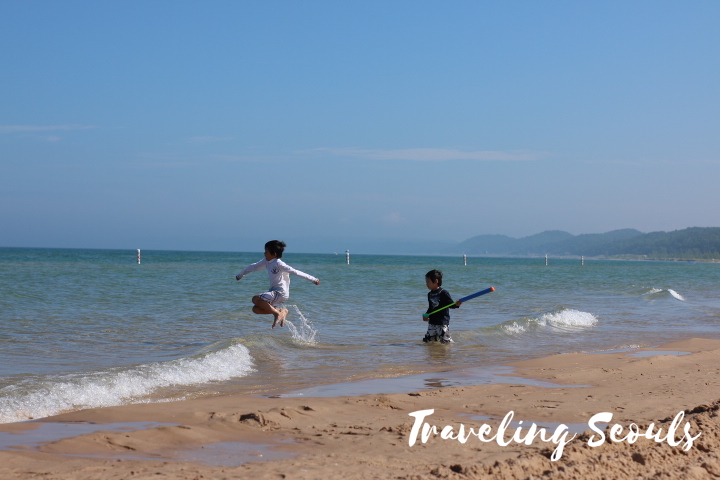 Skimboarding intrigued Piano Man the most. I think we may have to invest in one of those someday. However, I really enjoyed the cool beach scenery. Look at these seagulls taking flight: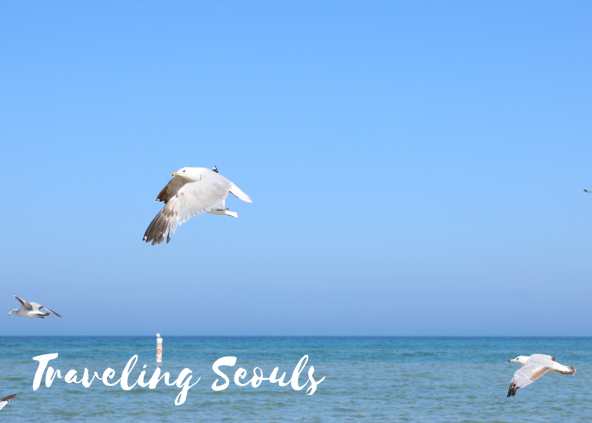 And don't forget that the beach is a place to be on July 4th!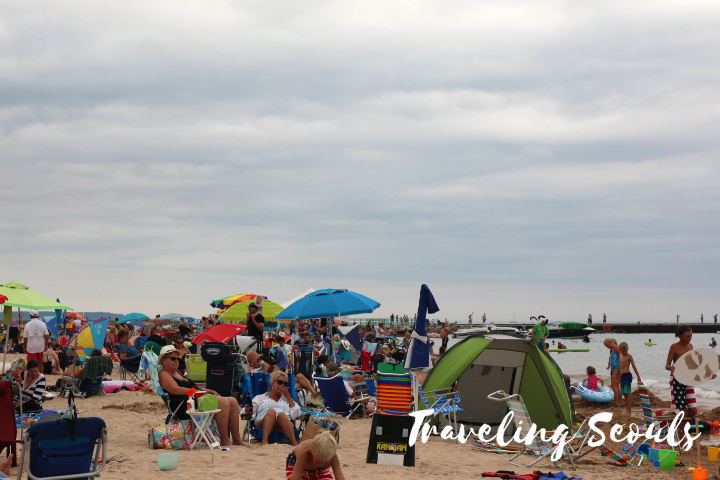 If the beach scene is too much to take in, you can also opt for a quieter water activity and go fishing.
REMINDER: Children 17 and under can go fishing for free in Michigan. But if you need to assist your child, you need to obtain a fishing license.
*Get your Fishing License through the State of Michigan Here*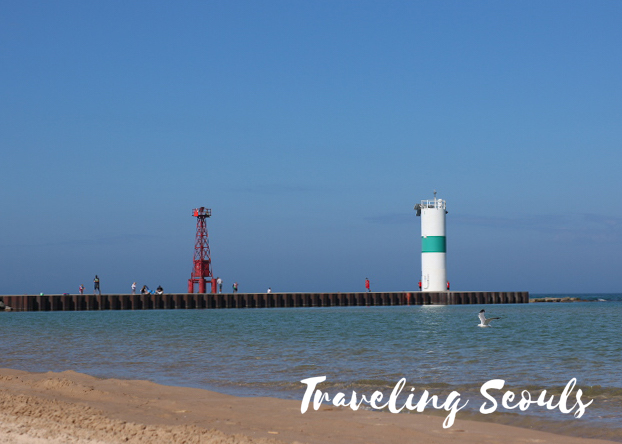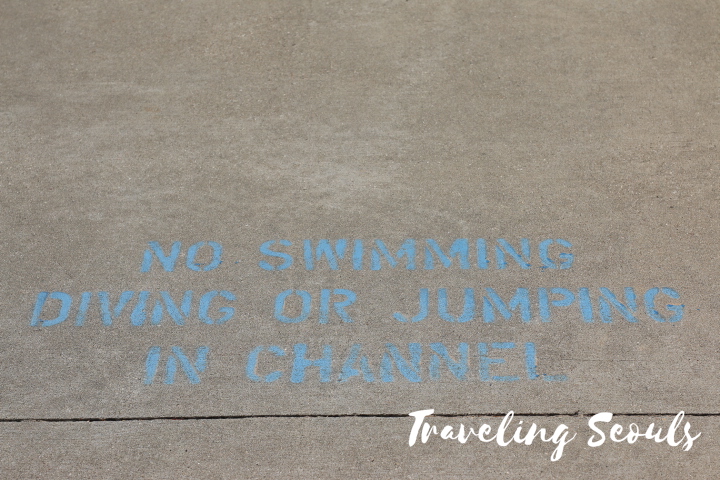 We didn't catch anything, but at least we enjoyed the scenic beauty of Pentwater: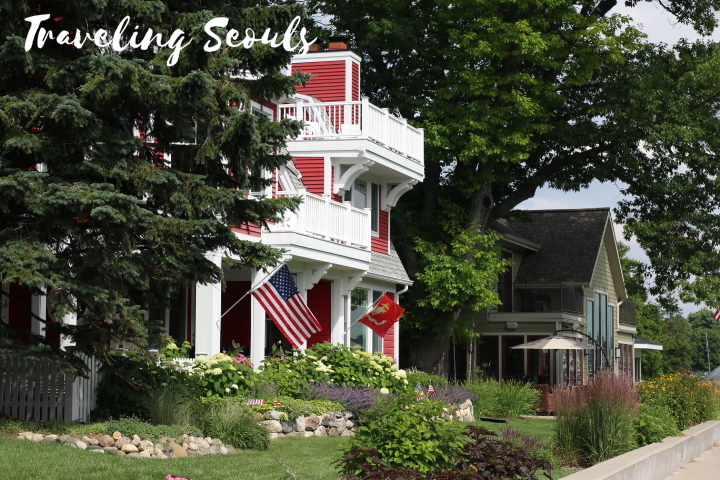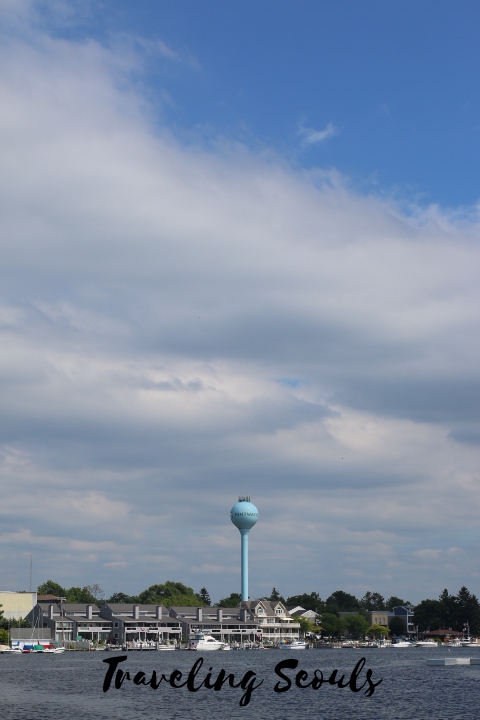 Pentwater's Main Street
After setting up camp, we walked around Pentwater to see main street. On July 4th, the town was bustling with tourists and locals enjoying the day.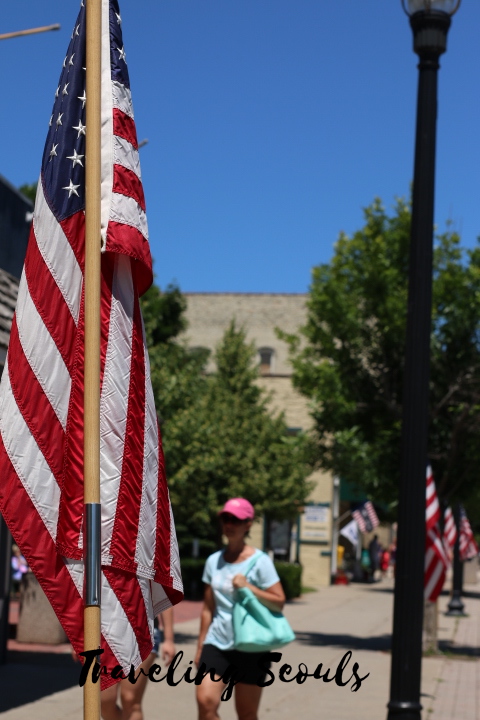 You can eat ice cream, candy, look at toys, get books, have a beer at local pub, devour a pizza pie. There's so much to do in Pentwater: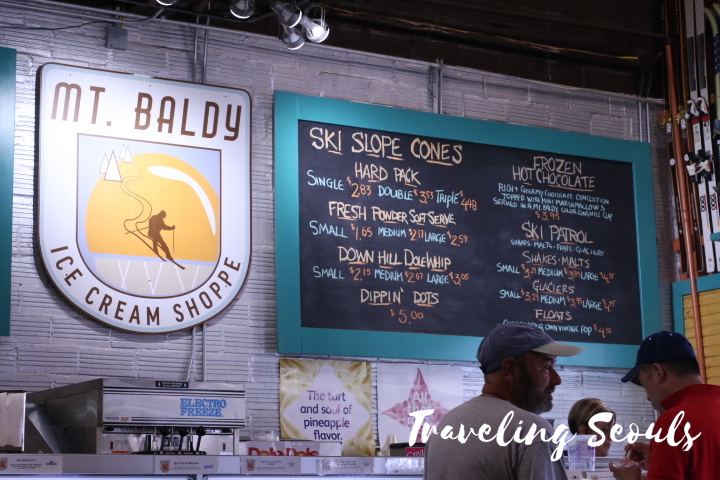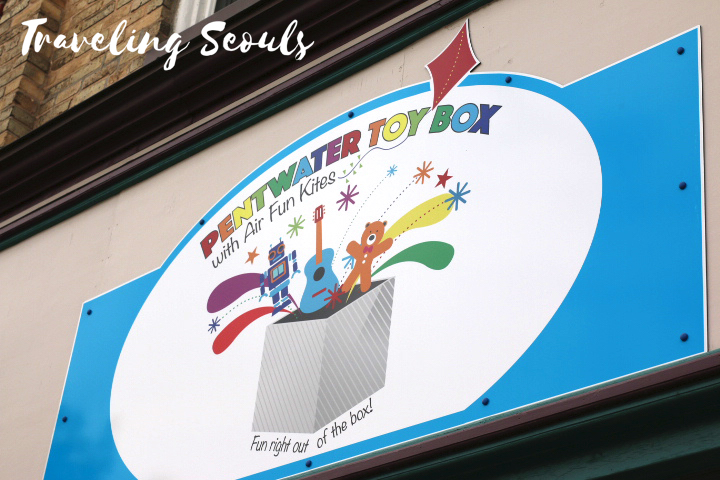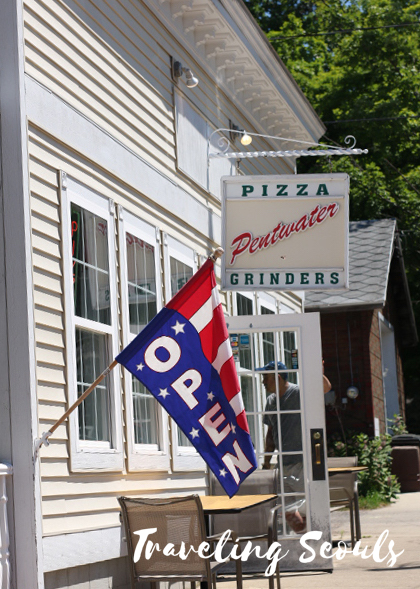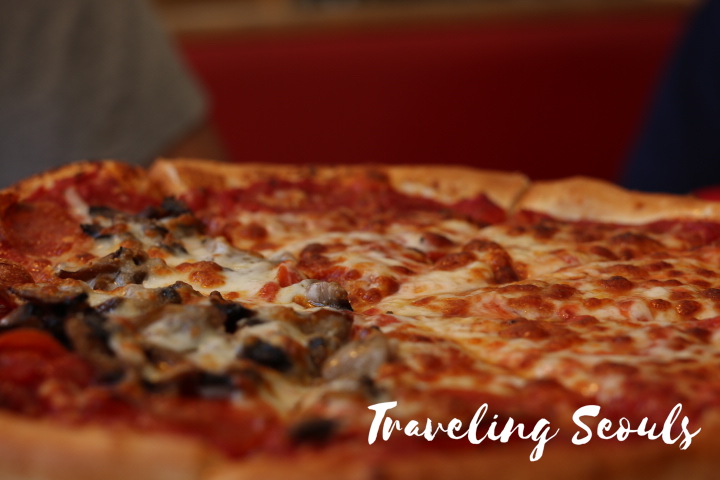 My Final Thoughts on Camping by the Beach
While I liked the fun lake and shady tree covering,  beach camping offered little to no shade. It reminded me of our experience in Ohio. Hot and double hot. But the difference this time was the accessibility to Lake Michigan.
You already know how much we enjoyed we camping in the woods at Ludington State Park. And if camping in the woods proved to be an enjoyable experience, then camping by the beach can be a whole new level of experiential fun.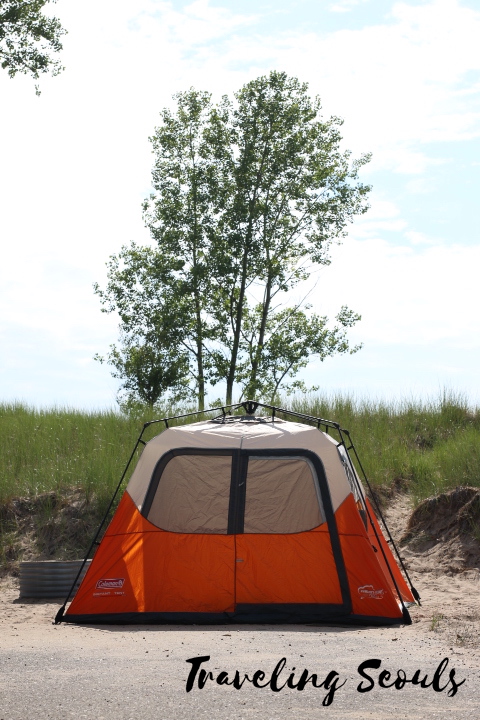 For More Information about Mears State Park:
Related:
Camping in the Woods at Ludington State Park
Camping in Cuyahoga Valley National Park
Grand Haven Beach on Lake Michigan
Disclosure: This website may be compensated for linking to other sites or for sales of products we link to.


Please follow and like via: