Over Labor Day weekend, many of our friends were enjoying the outdoors before the start of the fall. In Budapest, many Hungarians were doing the same before the cooler weather sets in. Meeting up with new friends, we decided to go to Lake Balaton before the semester began.
I must admit that we have been spoiled by the beauty and free space available on Lake Michigan.
Lake Balaton is not like Lake Michigan.
What is Lake Balaton?
Lake Balaton is the largest lake in central Europe, and it's a popular camping destination for Europeans. We were lucky to go with Korean friends who could speak Hungarian. Our Korean friend on our train ride talked with a Hungarian couple who guided us toward the direction of "Baby Beach" on Lake Balaton. You see, there is the northern side which is rockier and not suitable for children, but we stopped at Balatonalmádi, which had a pay to enter entrance. The sandy beach was man made, which meant that the shoreline was much too small to call it a true shoreline. But it was shallow and safe for little ones, hence the nickname "baby beach."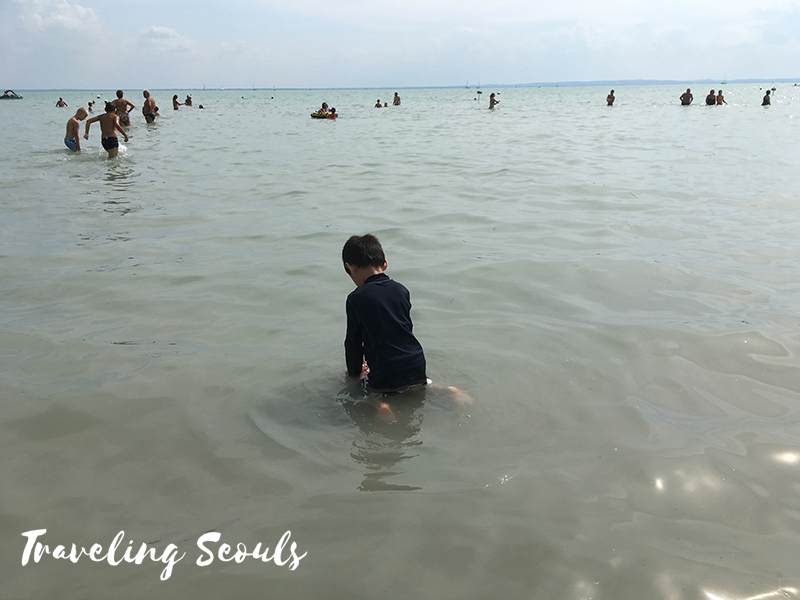 Although the water was murkier than Lake Michigan, I don't the kids minded. Nor did those who came out to get some sun.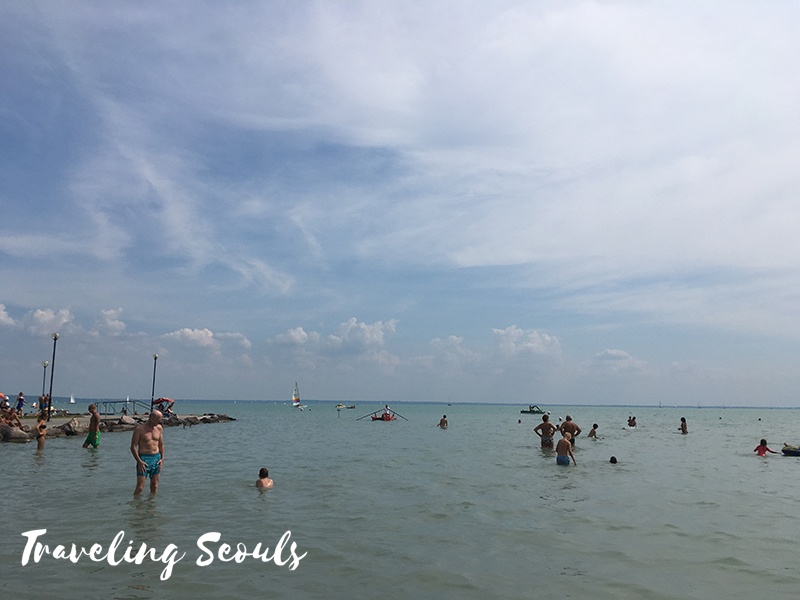 At Baby Beach, you can rent a covered rocking bench. Here's the cost breakdown to rent one:
2100 HUF for a full day
1400 HUF after 2 pm
500 after 4 pm
There is also a kid play zone: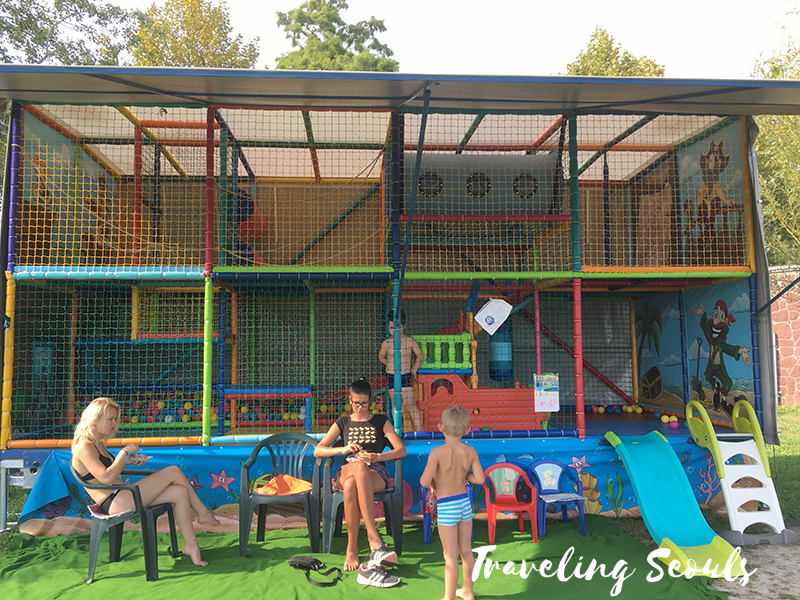 It costs 600 HUF for 10 minutes! But the lady who takes the money said it was okay if the kids stayed longer. But one of the coolest things is seeing swans swimming among the beach goers. How cool is that?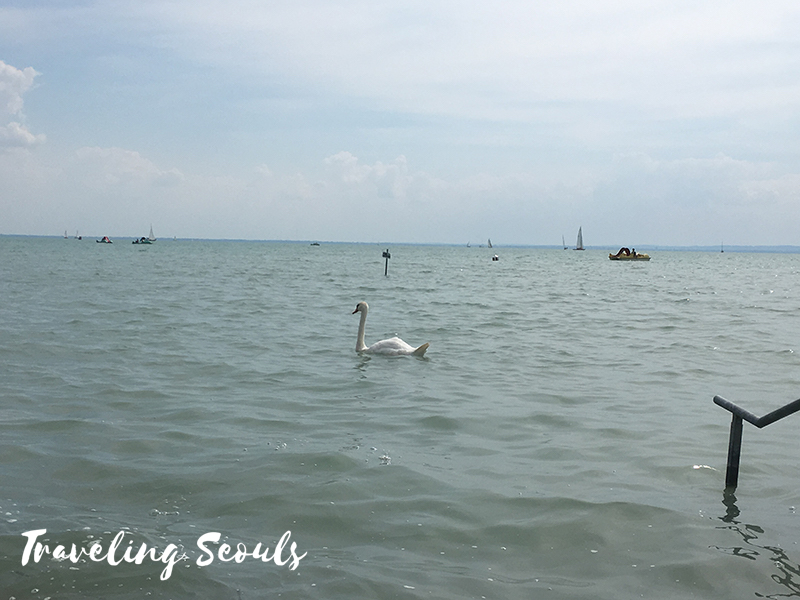 If you are going to go to Lake Balaton and had no idea which part to go to, get off at Balatonalmádi and walk to "baby beach."
For more information:
Pin this for later: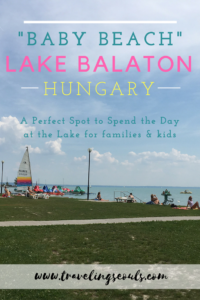 Related:
NOTE: This post is linked up with the Weekend Wanderlust Community. Join in the fun here!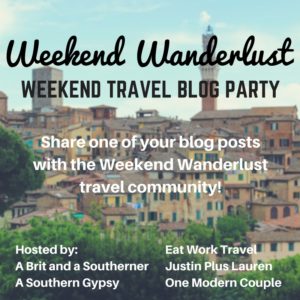 Please follow and like via: